Roller Coaster Photo Gallery!_  Robb Alvey's Coaster Videos on DVD! Videos for Download!  _Links!__Home! Contact Us!
Click HERE to order Robb Alvey's Full Length coaster videos!
Six Flags St. Louis
St. Louis, MO
Official Web Site: www.sixflags.com
Photos and Captions by Robb Alvey & Elissa White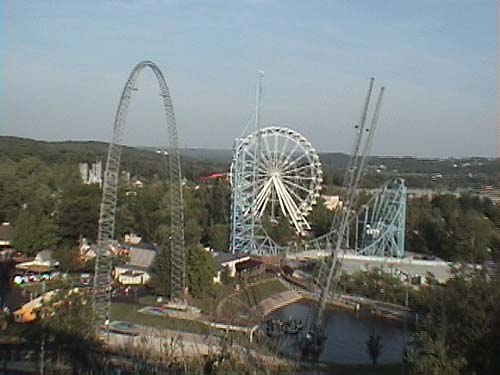 We pretty much went to SFStL for one reason...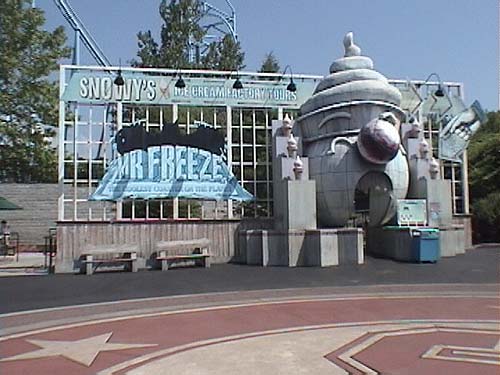 Lapbars!!!!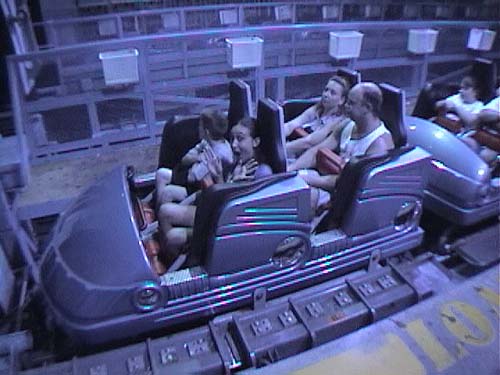 After riding Flight of Fear's and Robin last year we knew we had to get on Freeze this year!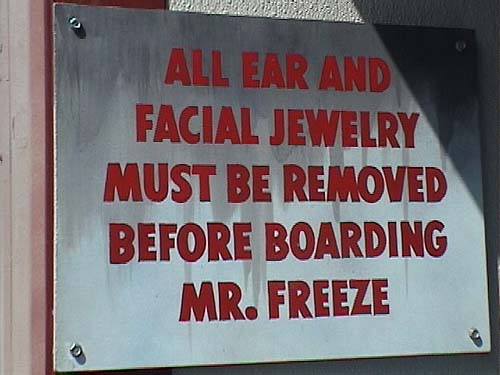 I wonder if they know this sign is still up?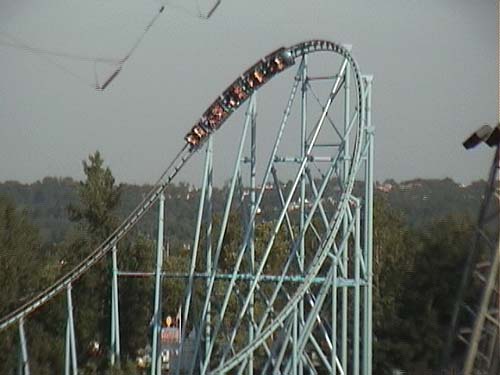 The overbanked turns are very reminiscent of Millennium Force's.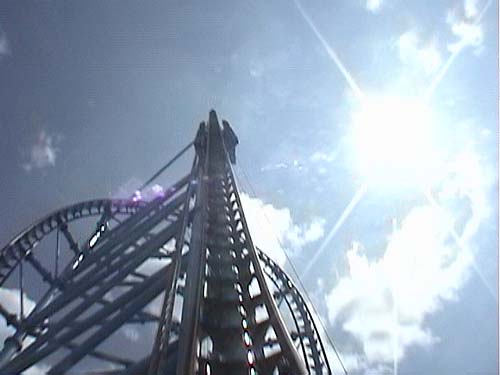 Up the spike we go!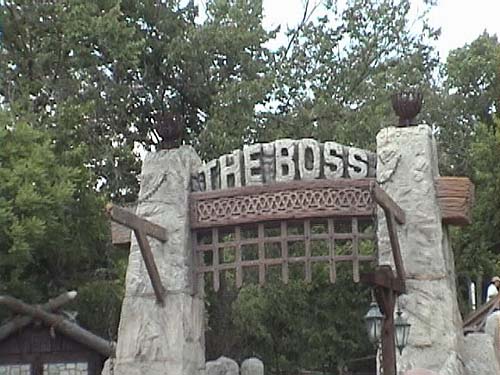 Next up it was time for The Boss.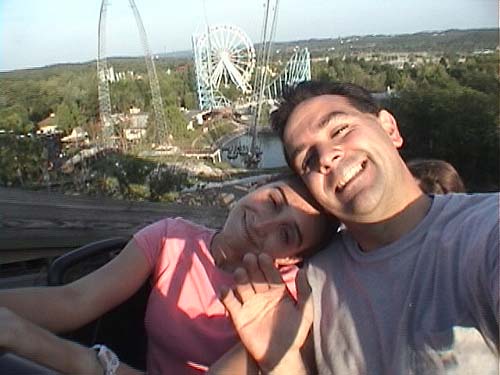 Elissa and Robb relax all the way up to the top of the hill.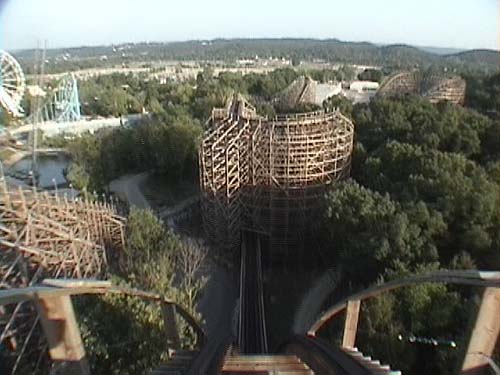 Down we go...double down time!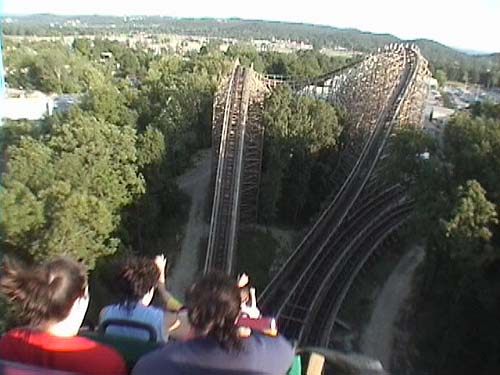 This ride is huge!!!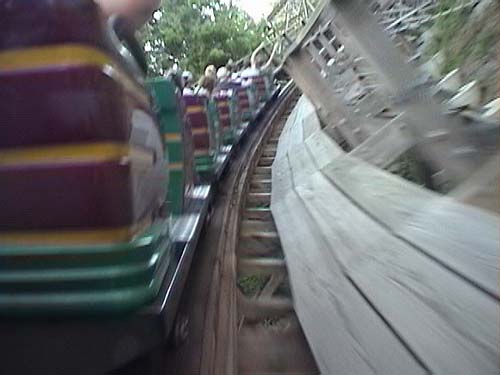 Although we were a little spoiled after the Holiday World Woodies...this ride was a bit rough.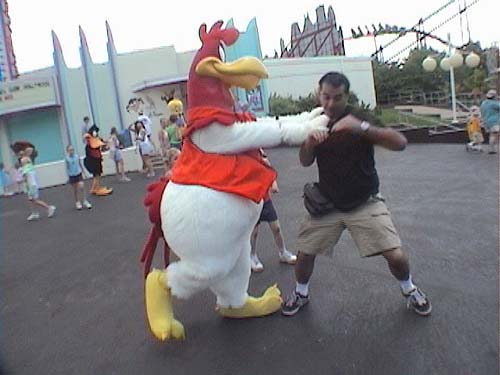 Foghorn followed Robb here from Six Flags over Georgia to get his revenge!
(Click HERE if you are lost on this caption)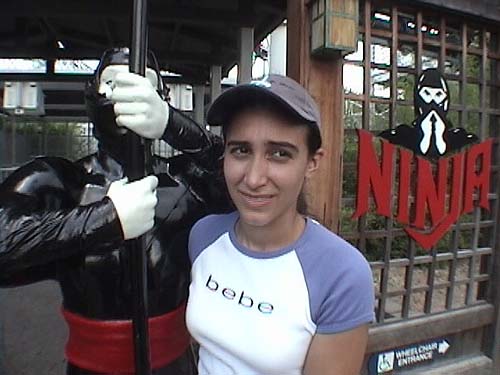 Elissa pleads with Mr. Ninja not to beat us up too bad!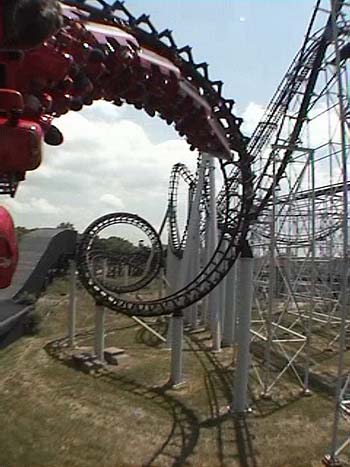 He didn't listen!