Stark Raven Mad Trip 2001
Holiday World
www.holidayworld.com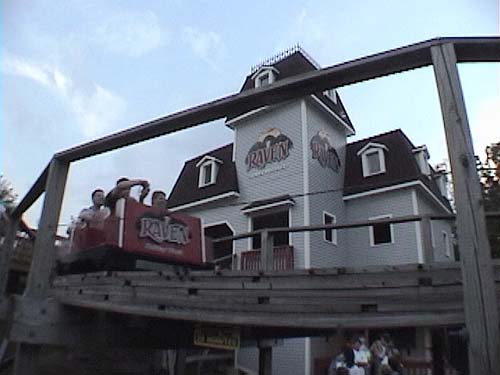 Stark Raven Mad has always been an event about riding coasters, but for me and many others, it's mostly about the people.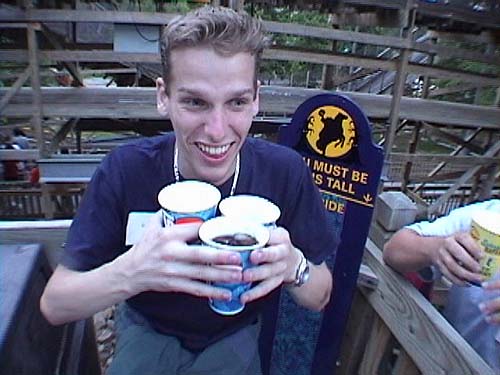 Derek takes FULL advantage of the 'free drinks' at Holiday World!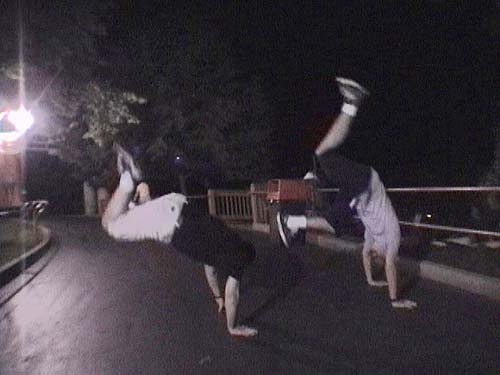 Stu and Alan show off their acrobatics!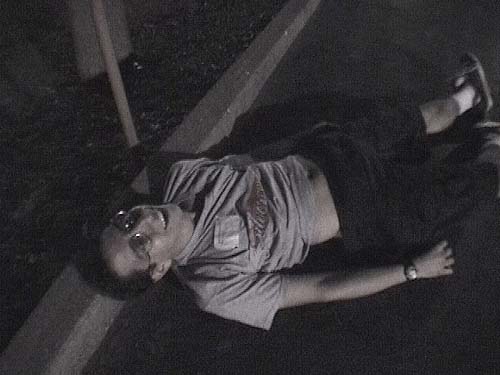 Although for Alan, he winds up with his head bashed apart against the concrete! Don't go
joining the circus anytime soon, dude.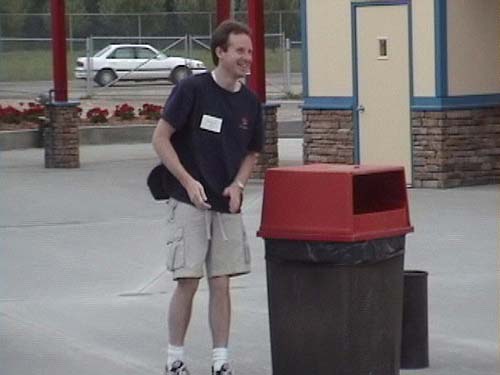 Hey Bret, how was that collision with the trash can? =)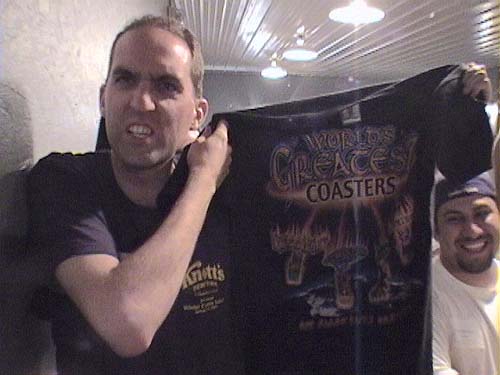 Fred shows off his favorite coasters from his favorite park, Six Flags Elitch Gardens!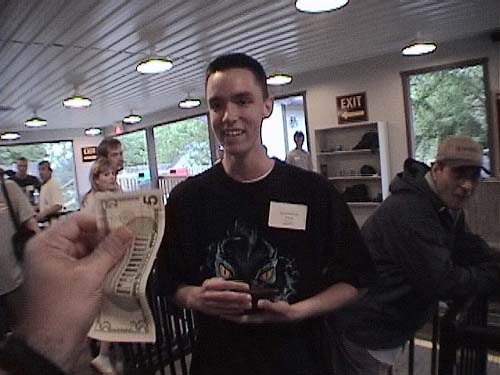 I'm not sure what's more disturbing, the fact that Steve Nuss actually paid me for the video after 7 months......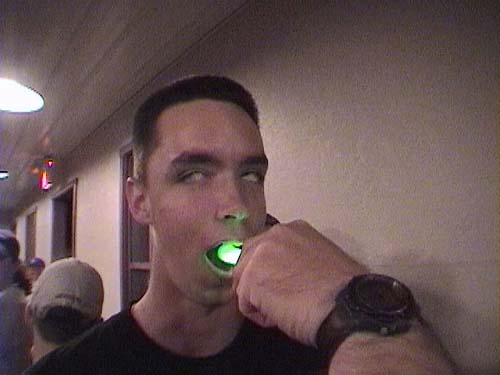 .....Or the fact that the most action Steve got this trip was from a glow stick!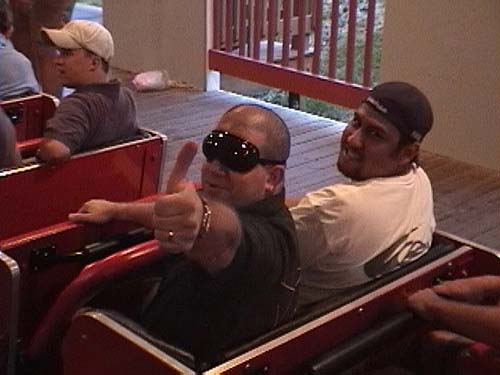 Here's the California contingent, proving once again of course, that they are not of this planet.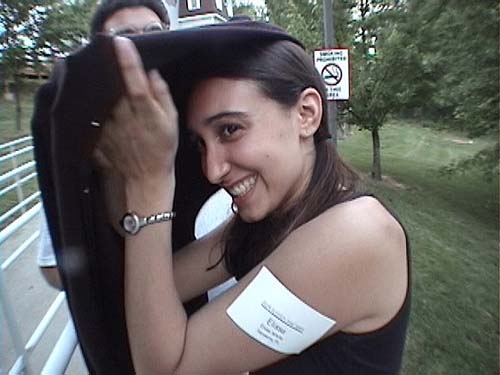 Elissa tries to hide from the camera, but her failed attempt only shows off that she has to wear a
'coater niccorette' patch to help her break the habit!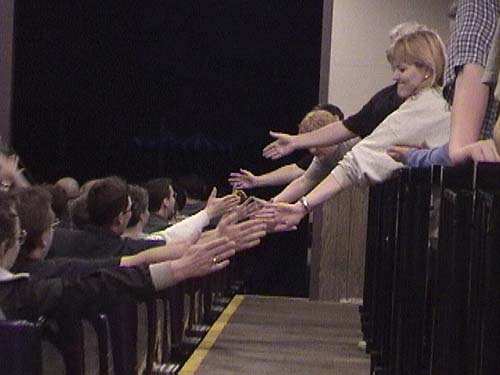 Everyone has a good time at Stark Raven Mad!
Click HERE to see page two of Stark Raven Mad 2001 Photos