Roller Coaster Photo Gallery!_  Robb Alvey's Coaster Videos on DVD! Videos for Download!  _Links!__Home! Contact Us!
Winter Coaster Solace Weekend 2002
Six Flags Magic Mountain
Photos and Captions by Robb Alvey & Elissa White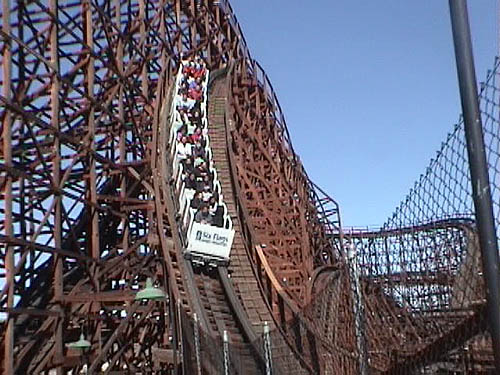 Our next stop was Six Flags Magic Mountain, home of Psyclone!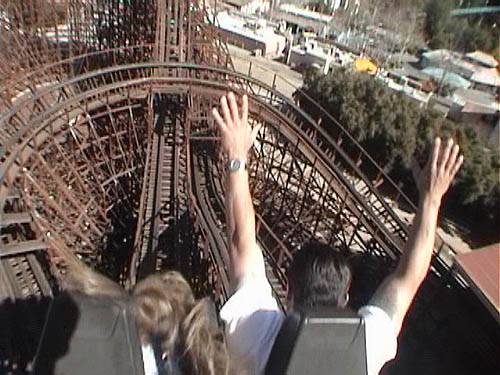 Psyclone's first drop doesn't deliver nearly as much thrill....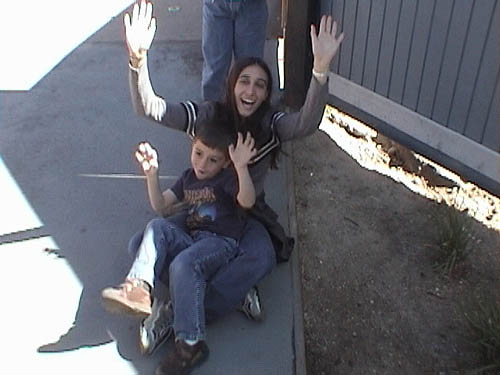 ...as the "Elissa" ride does.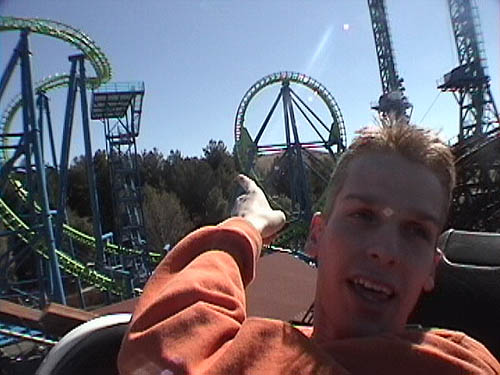 "Hey look, for once Deja Vu's train ISN'T stuck in the boomerang!" =)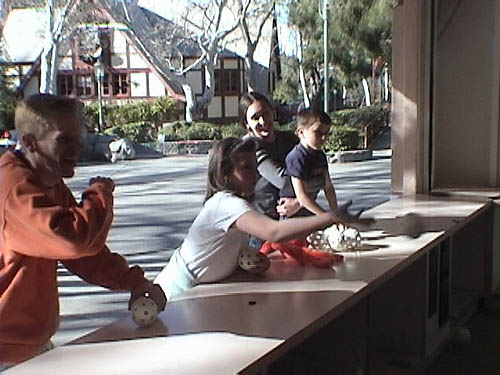 Elissa and the kids (Derek included) have fun at the ball toss game!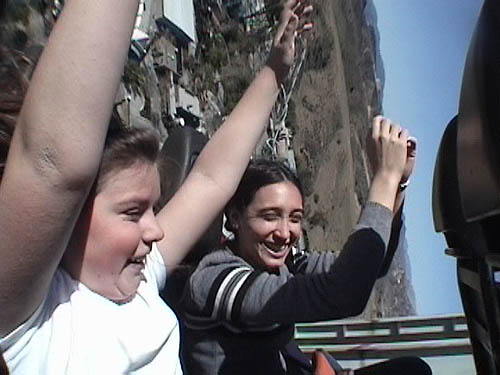 Elissa and Bethany experience some zero-gravity on Superman.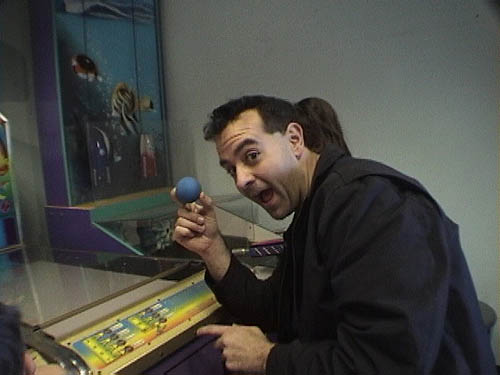 No, Robb, you can't eat that, you need it to play the game with!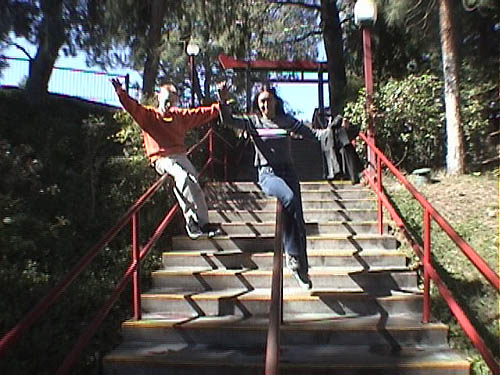 At least the handrail can't valley!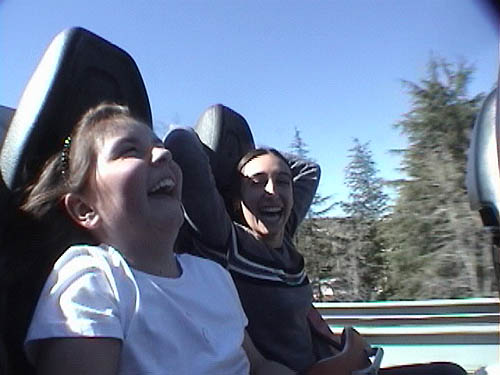 Elissa and Bethany had a awesome ride on Superman!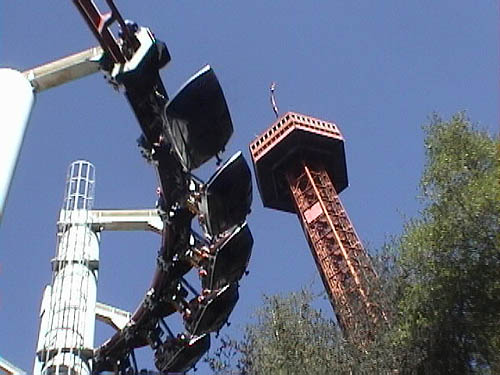 After 5 previous failed attempts, Ninja was finally open for Dallas to take his first ride!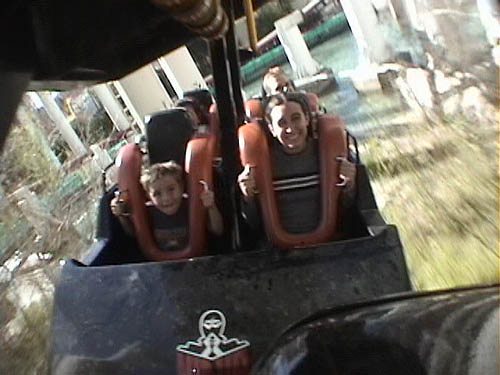 It was well worth the wait, because Dallas loved it!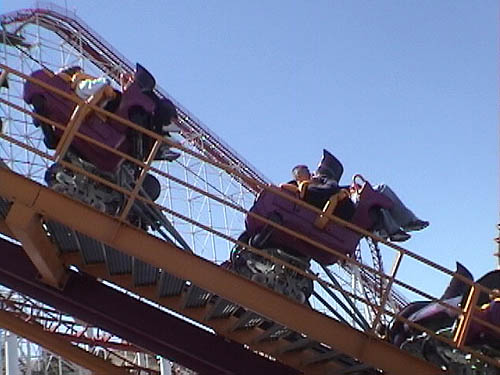 "At least X's lift hill isn't very loud or anything!"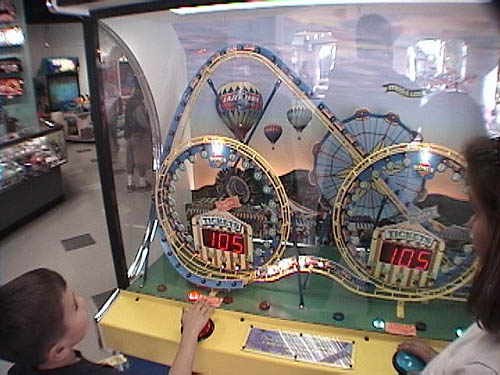 Apparently, this is how Magic Mountain took the record away from Cedar Point! =)