Roller Coaster Photo Gallery!_  Robb Alvey's Coaster Videos on DVD! Videos for Download!  _Links!__Home! Contact Us!
Winter Coaster Solace Weekend 2002
Knott's Berry Farm
Photos and Captions by Robb Alvey & Elissa White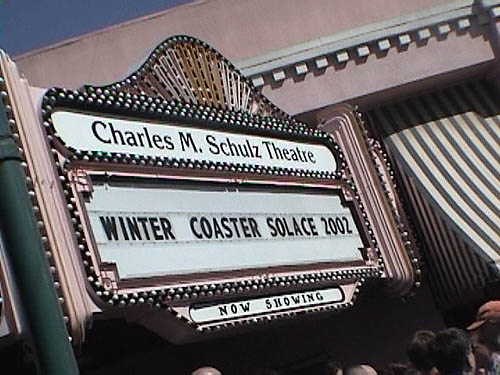 Knott's hosts the 3rd annual Winter Coaster Solace.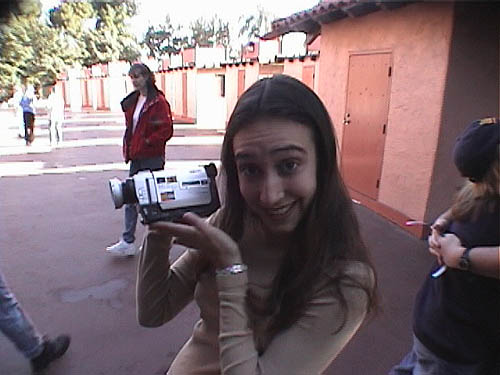 Elissa got to try out her new Valentines Day present this weekend!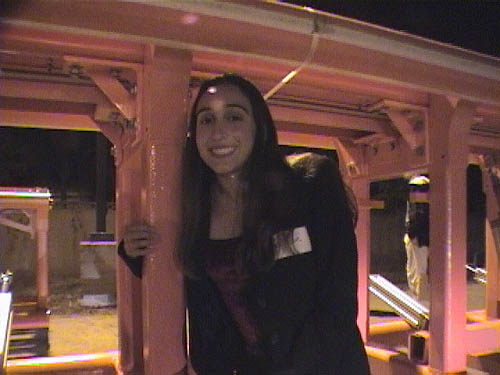 Elissa holds on to her date for the reception!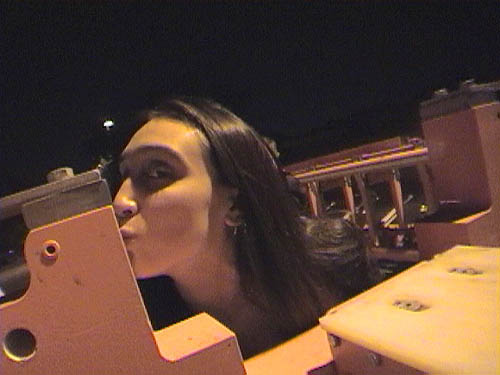 Things between Elissa and the Intamin track heat up....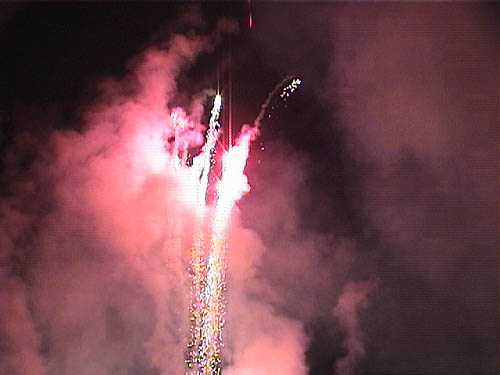 ....and before you know it, fireworks are going off!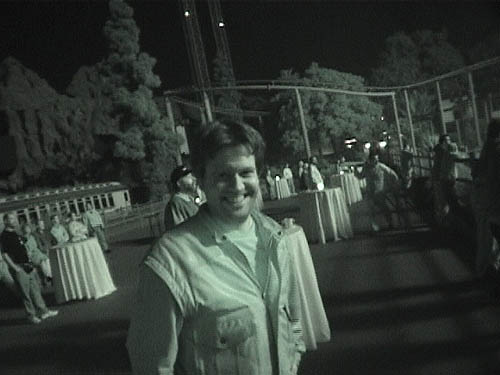 Shawn is caught off guard doing his rock star impressions!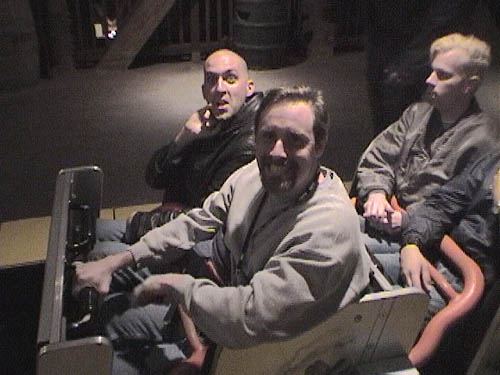 Fred and Eric are squished into Ghostrider's train....Enjoy your ride!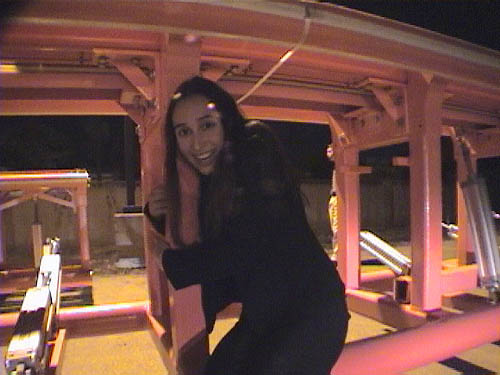 Forget, ERT, Elissa is having 'exclusive Intamin time!'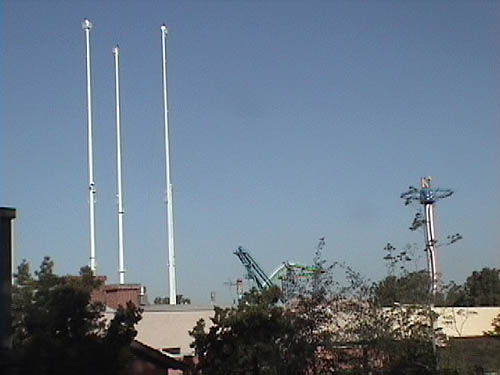 That skyline of Knott's sure is a changin'!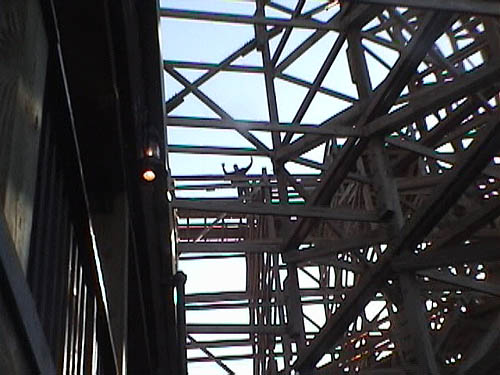 From this shot, Robb almost looks tiny up on Ghostrider's track!!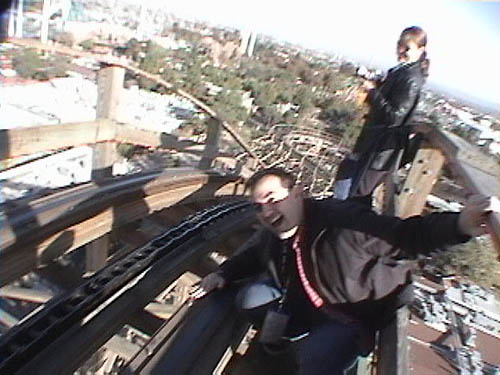 But as you can see...he's not that small after all!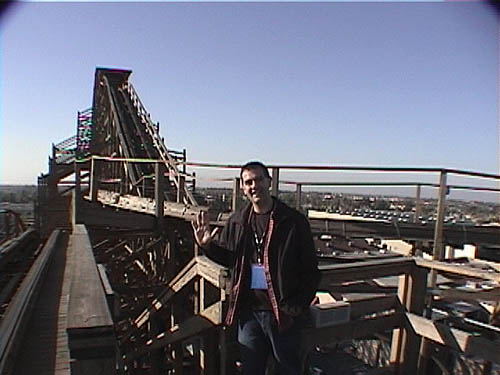 Robb waves hello from one of the best parts of Ghostrider!
Click here for page 2 of Winter Coaster Solace 2002 Photos!