Roller Coaster Photo Gallery!_  Robb Alvey's Coaster Videos on DVD! Videos for Download!  _Links!__Home! Contact Us!
Knott's Winter Coaster Solace II
January 13th, 2001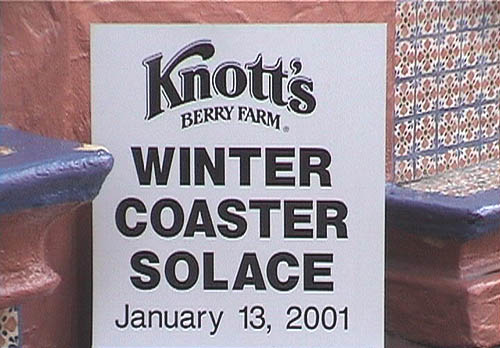 'Nuff Said!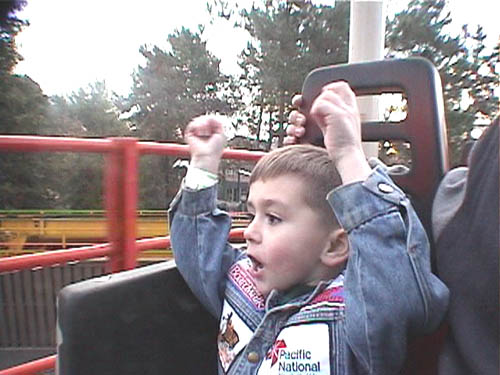 Dallas takes his first ride on Jaguar!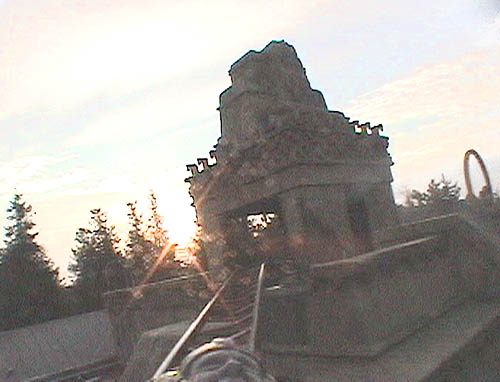 Early morning rides on Jaguar as the sun comes up.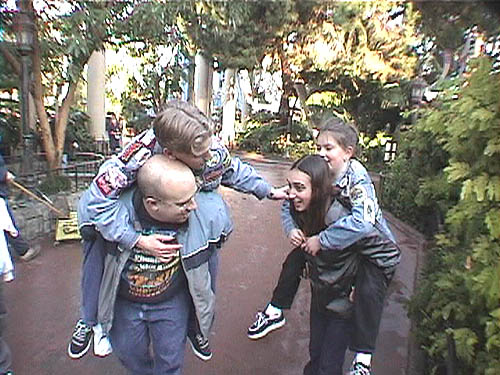 Craig, Derek, Elissa, and Bethany play 'chicken' outside Montezooma's Revenge.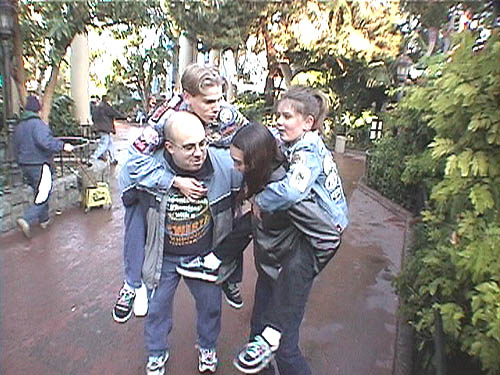 As you can see, Bethany hits 'below the belt!' Why does Derek
look more effected by it that Craig?!?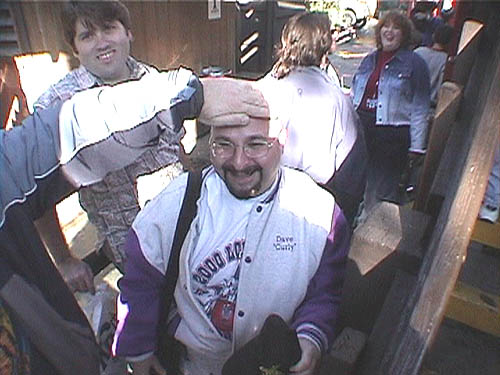 Trying to keep the glare off Dave Lipnicky's head!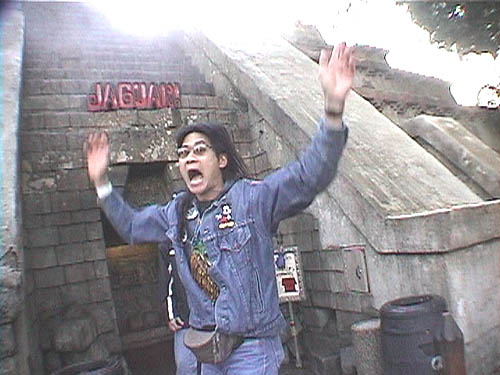 Elliott gets some airtime on Jaguar!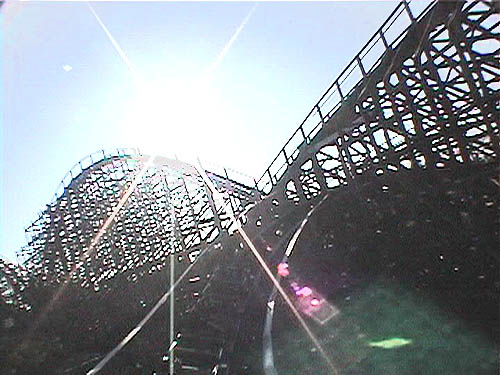 Early morning rides on GhostRider!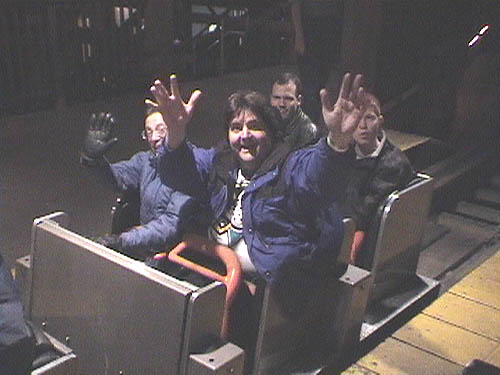 Ric is REALLY excited to be riding GhostRider!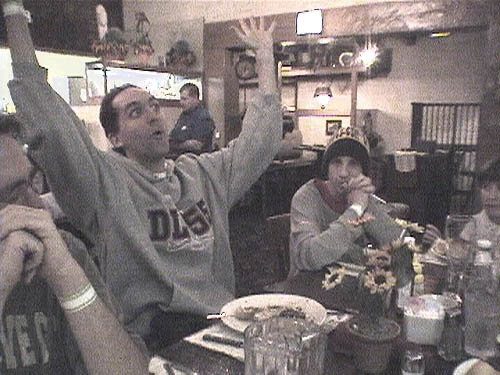 What page of photos wouldn't be complete without a silly photo of Fred!