Six Flags Magic Mountain
Valencia, CA
Official Website: http://www.sixflags.com
February 27, 2005

Yesterday we were at Knott's Berry Farm (See photos HERE) with Dave and Mary, and that was a pretty miserable visit.
Today was better than our day at Knotts. Marginally, but better. At least SFMM had more coasters open and overall our visit
today was for the most part 'hassle free.'
We got to the park pretty early since now that everyone has season passes, we didn't know how crazy the season pass line
would be. There was a grouper out front of the park who told us we didn't HAVE to use the season pass entrance, and we could use
any open line. That was actually cool that they had someone out there trying to minimize the crowds!
Today we met up with Gregg & Kristi, Mr. Six from the boards and cousin Wendy, Eric and his daughter....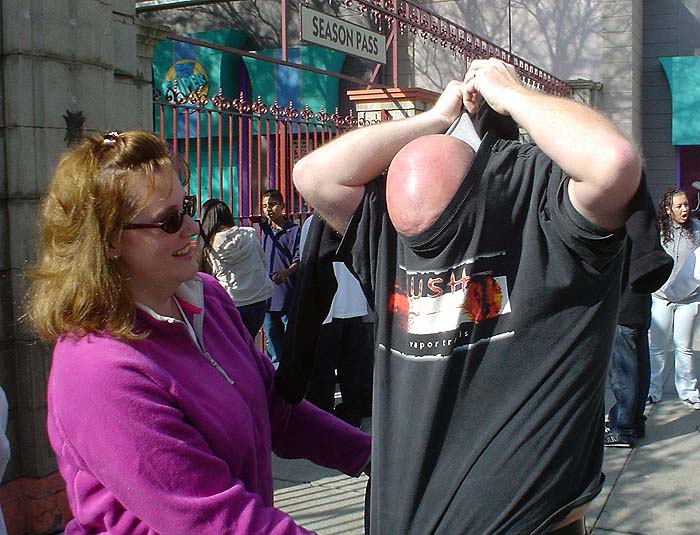 OMG! Gregg's shirt is giving birth to a scary bald man like a bad horror movie on Sci-Fi channel! EVERYONE RUN!!!!!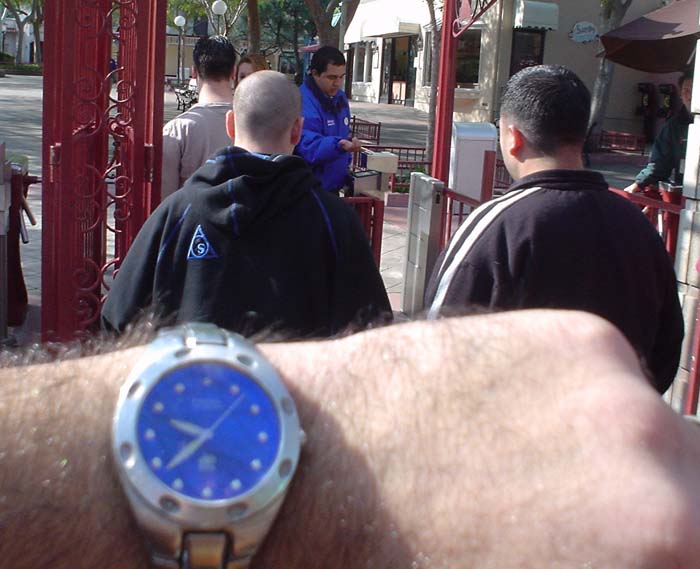 Wait...what is this...SFMM is opening EARLY?!?!?
The park actually opened the main gates at 9:40 and had many coasters running early!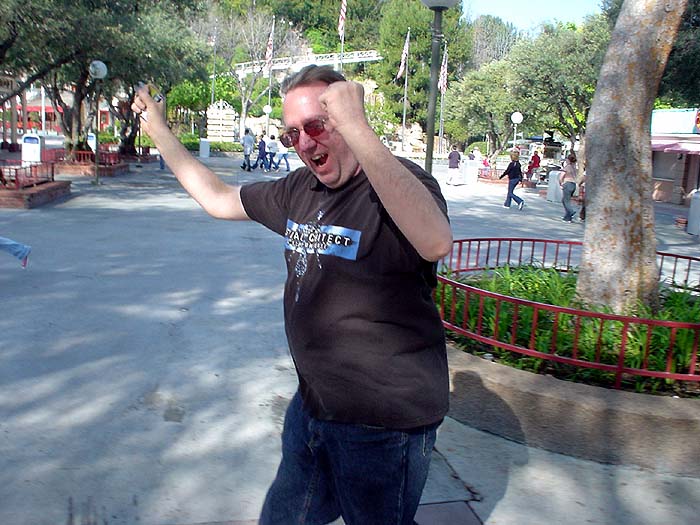 "Hello...I am Dave Thomas...but not the Dave Thomas that's dead."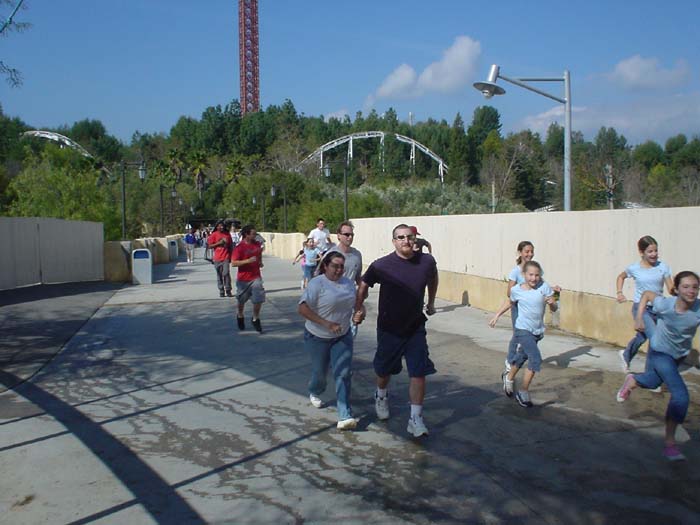 X opened up right at 10am and the running of the bulls commences...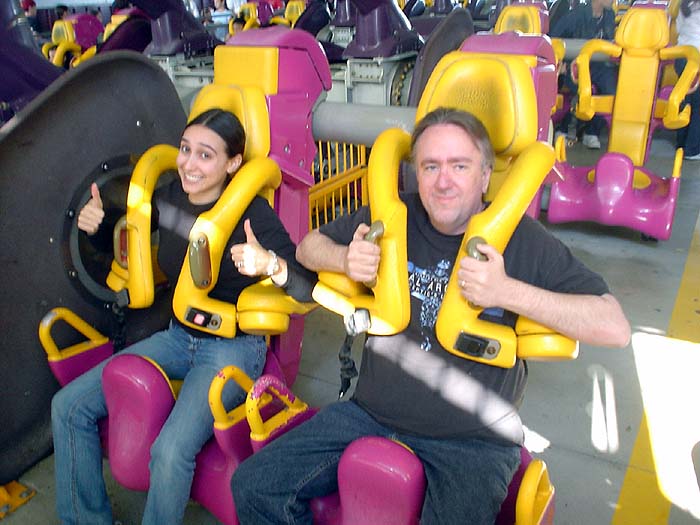 After years of harassment...Dave finally got his X ride with Elissa!
(Others will have to pay fifty bucks for this privilege!) =)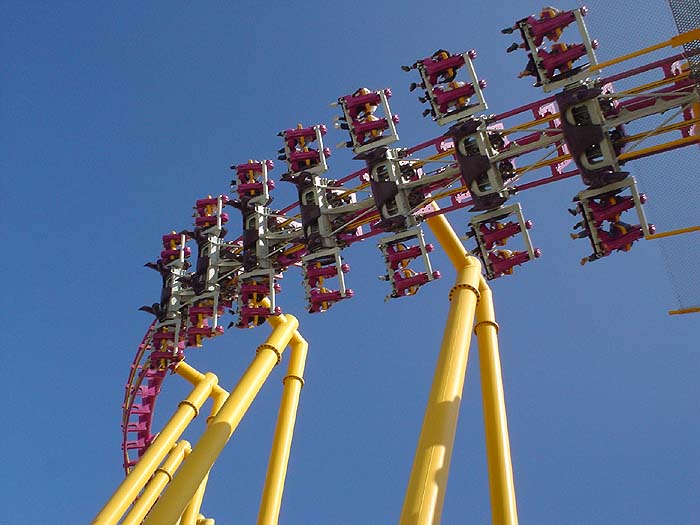 Here is a photo of X..... Nice caption, eh? =)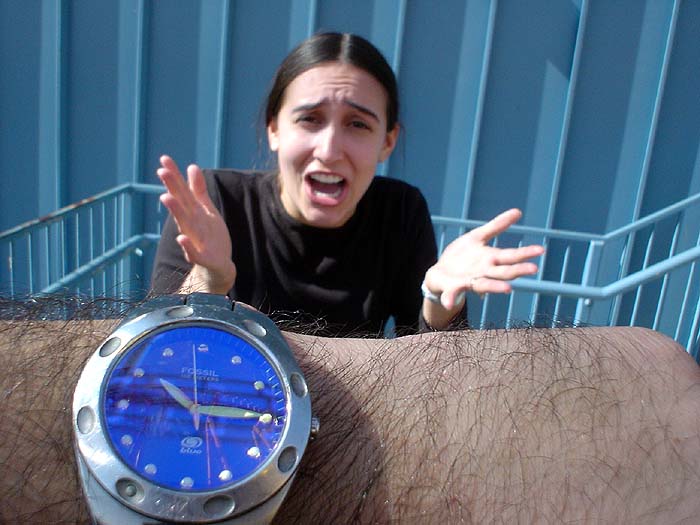 "Ok, I'm really confused....we got to SFMM...they opened early, AND we've managed to get on and off of X by 10:15am!!!"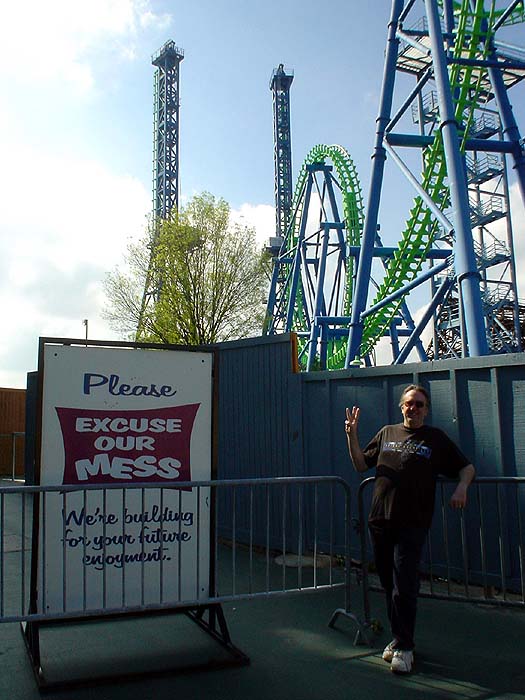 Dave now has the honor of getting his photo taken in front off ALL three Deja Vu's....CLOSED!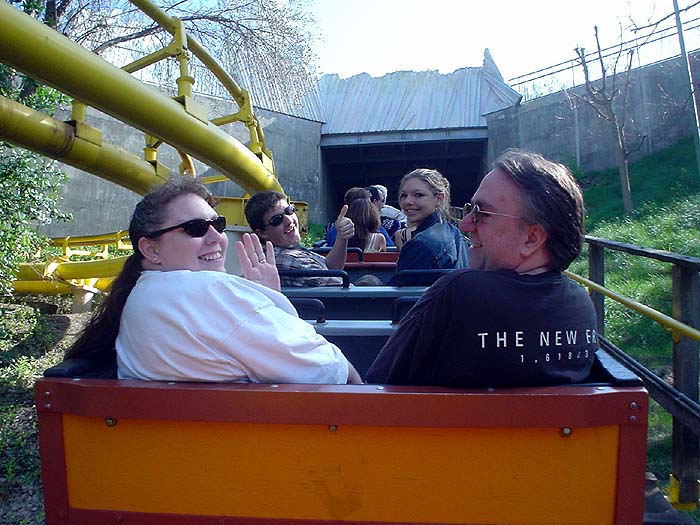 Yay! We're all on the mine train...Dave, Mary, Mr. Six, and cousin Wendy.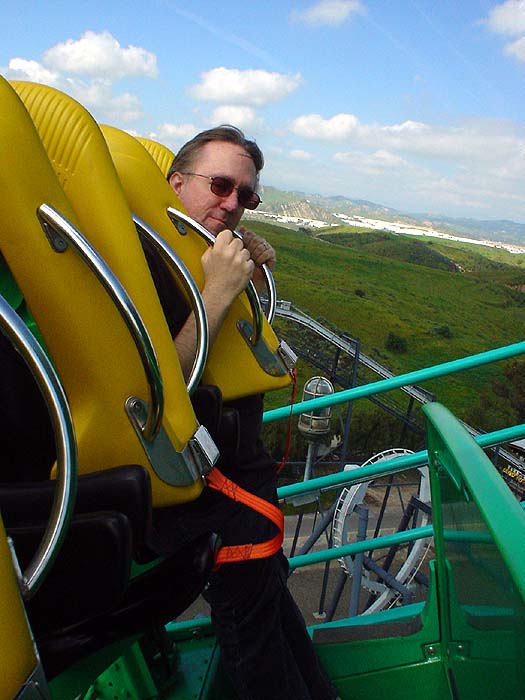 Ahh, now we're on a GOOD B&M! =)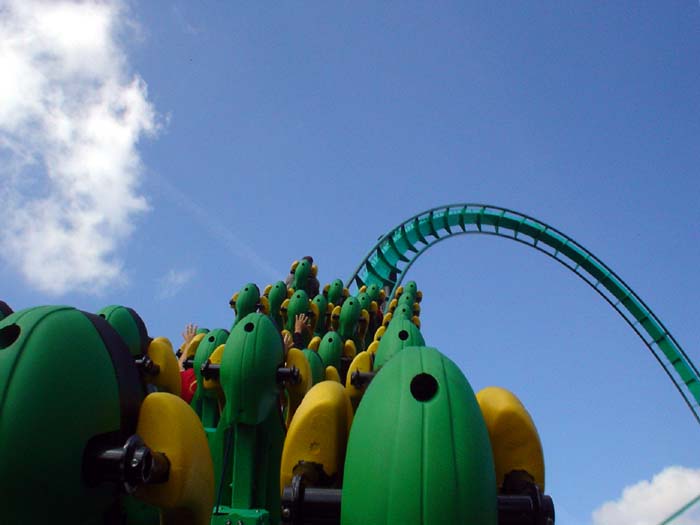 Here is another fun-filled coaster photo!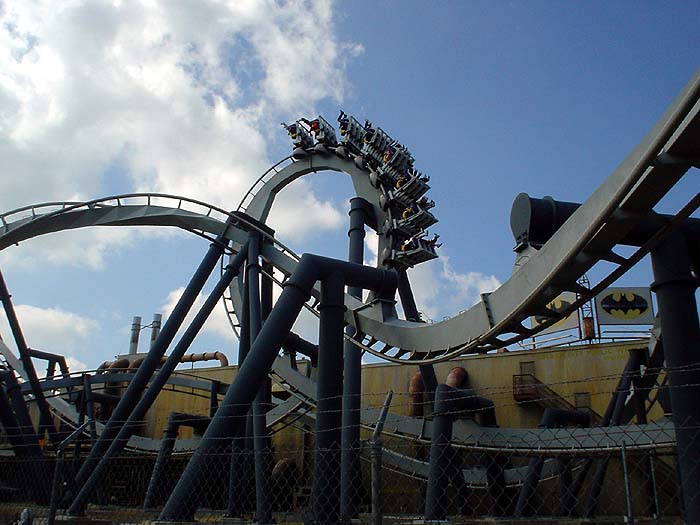 Ahh, Batman! Finally this weekend we ride a B&M invert with forces! Yay! =)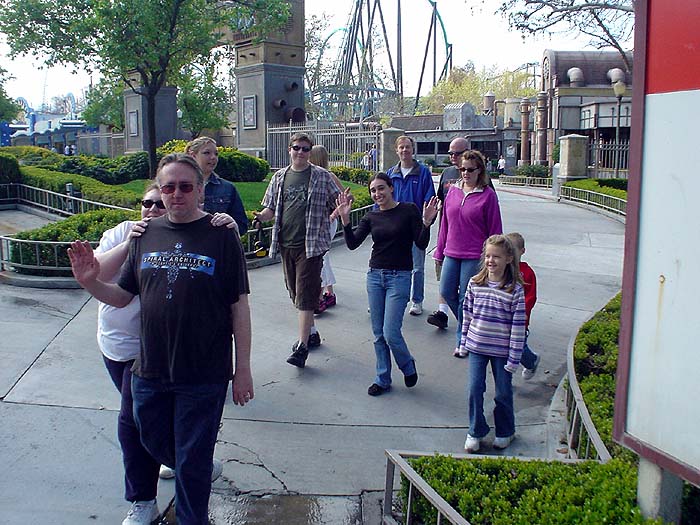 Hey guys, try not to look like you're having THAT much fun!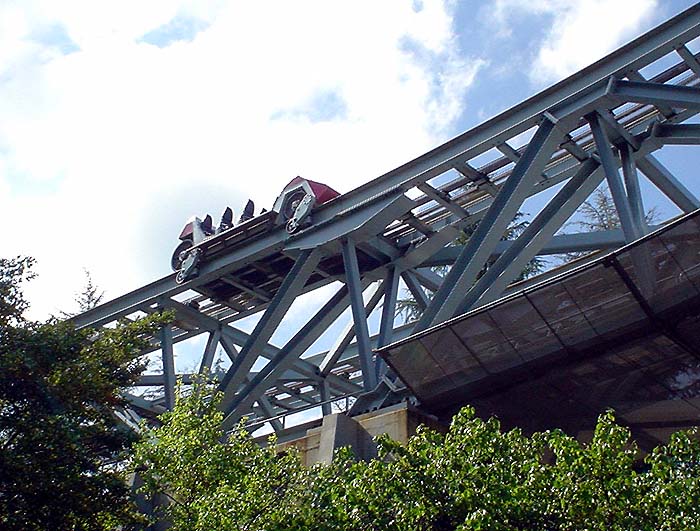 They broke Superman. =( Here is the car just sitting out on the track...not doing anything.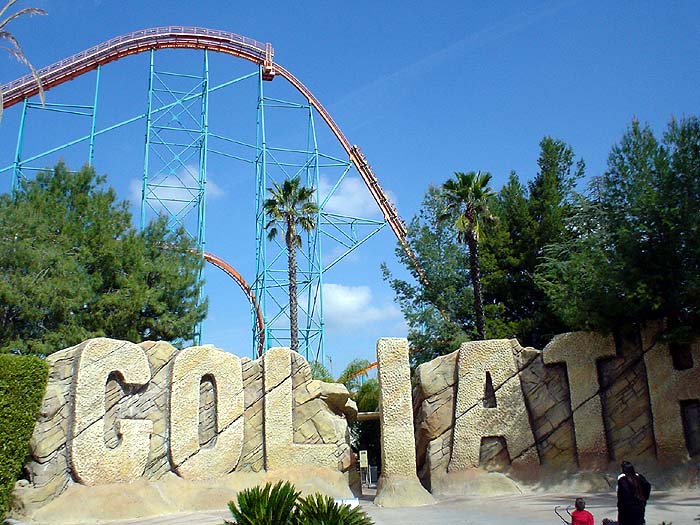 We rode Goliath. Um....it's a tall coaster....hmm....Can't think of anything else to say....At least the weather was nice.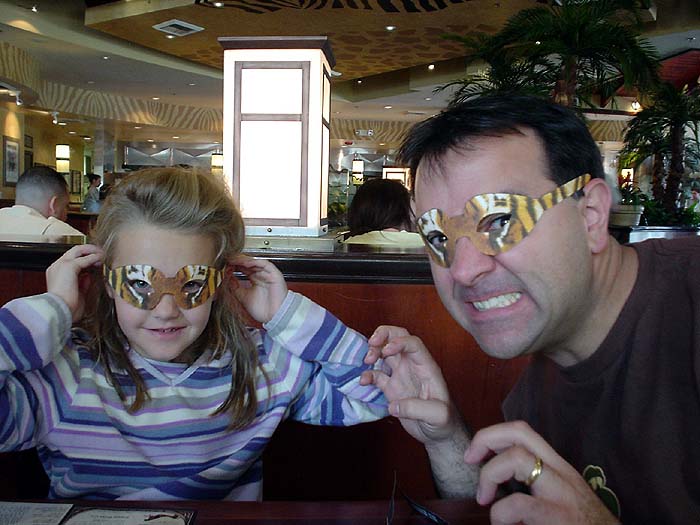 We ducked out to Elephant Bar where they made the mistake of giving Robb a kids menu.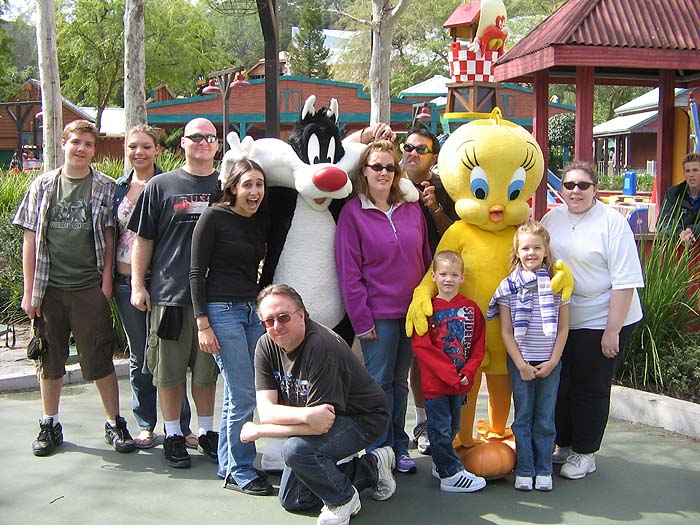 Here's our group photo! We had a good day at SFMM!
Click HERE to discuss this update on our Forum.