Roller Coaster Photo Gallery!_  Robb Alvey's Coaster Videos on DVD! Videos for Download!  _Links!__Home! Contact Us!
Hypersonic XLC!
New for 2001 at Paramount's King's Dominion!
http://www.kingsdominion.com/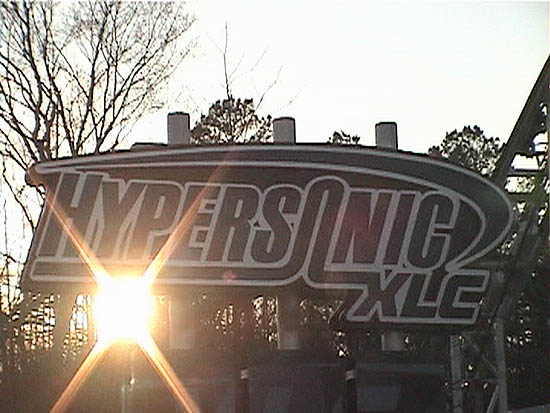 Hypersonic media day started at about 5pm. Here's the ride entrance with the decent into the
brake run to the right and you can just see the Grizzly behind the sign to the left.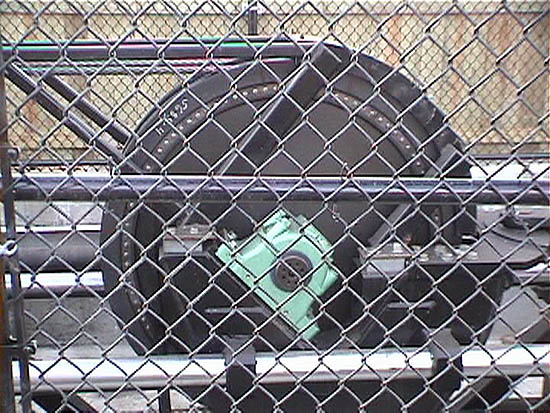 The ride was built right in the middle of the midway. You can walk up to just about every part of the ride.
Here's one of the wheels' that spins VERY fast when the ride launches!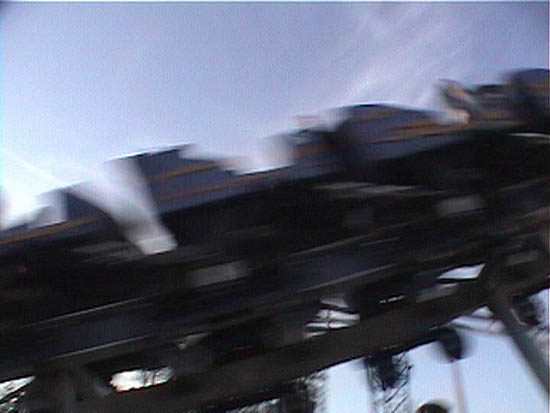 BAM!!! There goes the train less than 10 feet in front of me at 80MPH!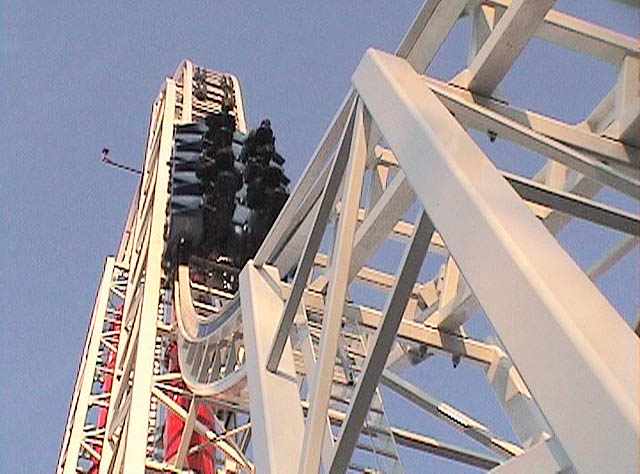 The train goes from being on the ground to 165 feet in the air in just about 2.5 seconds!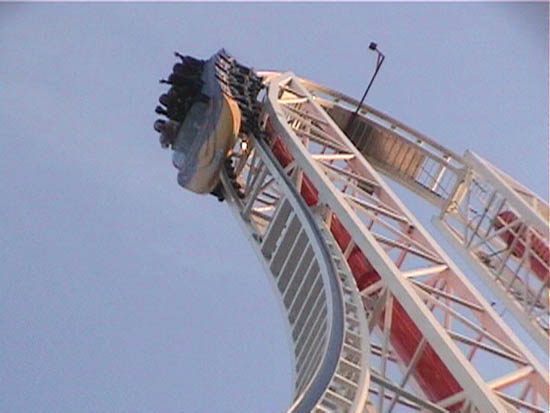 Then the vertical drop right down the other side of the tower.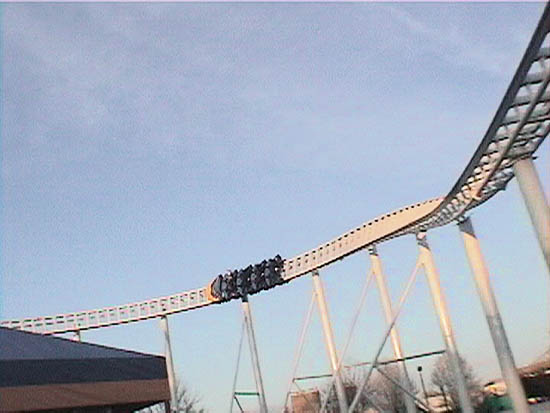 The train takes this twisted turn around VERY smoothly!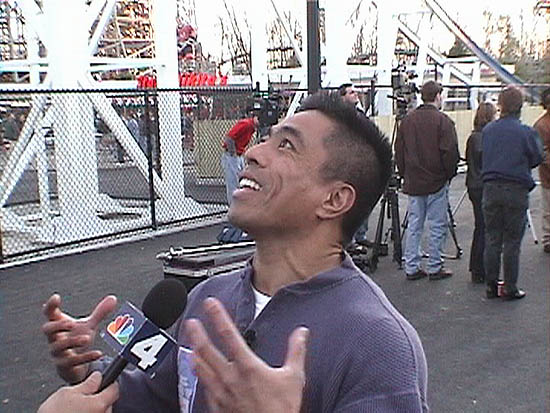 Dave Escalante thinks the ride is amazing!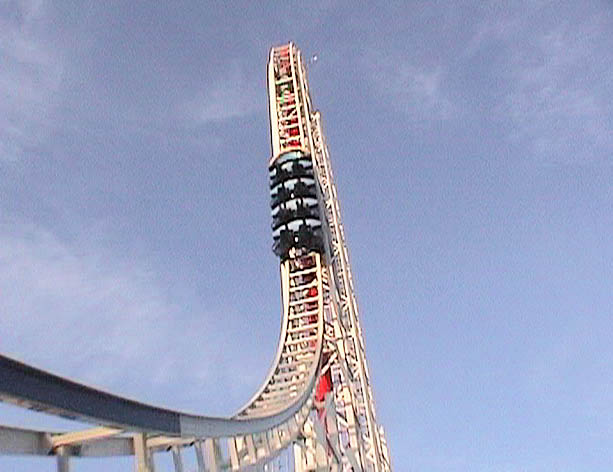 Another train load of riders gets blasted up the 90 degree, vertical tower!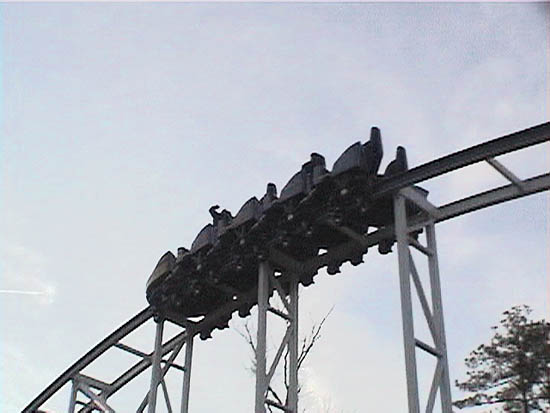 This camel back before the brake run produces some amazing airtime!4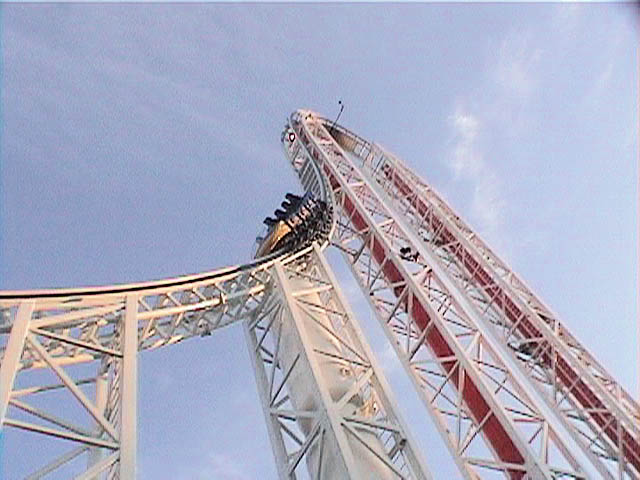 As intense as the ride is, it's very smooth and VERY quiet!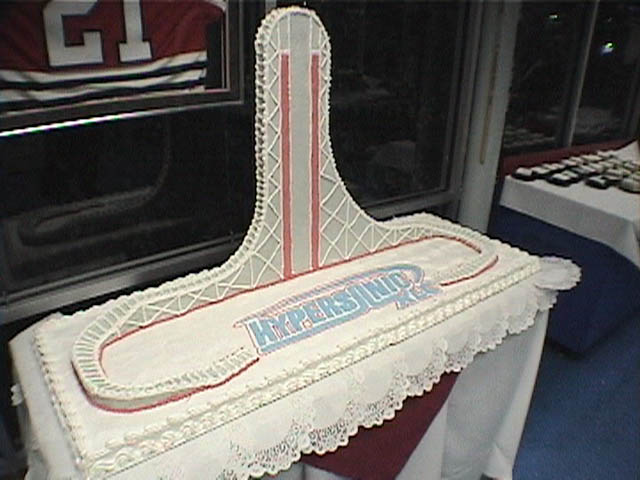 King's Dominion celebrated the opening with this cake!