Roller Coaster Photo Gallery!_  Robb Alvey's Coaster Videos on DVD! Videos for Download!  _Links! Home! Contact Us!
Wild Adventures
Valdosta, GA
Official Web Site: www.wildadventures.net
Photos and captions by Robb Alvey & Elissa White.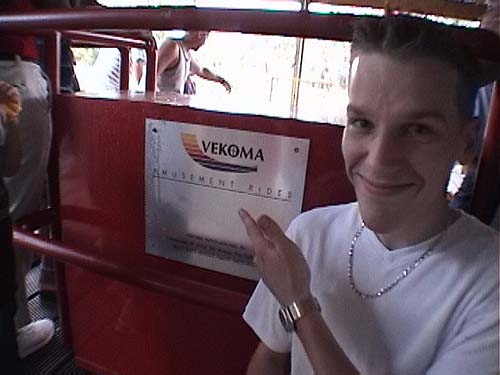 Here at Wild Adventures, you will find a near-complete collection of Vekoma rides!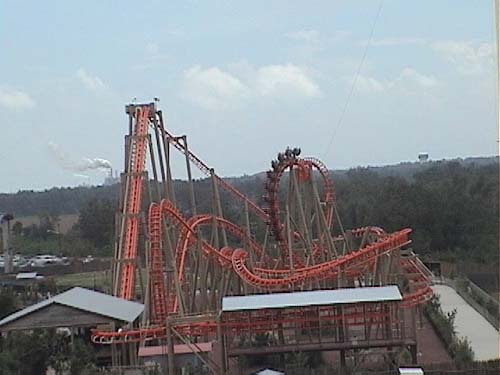 The SLC, is one of the many fine Vekoma works of art at Wild Adventures.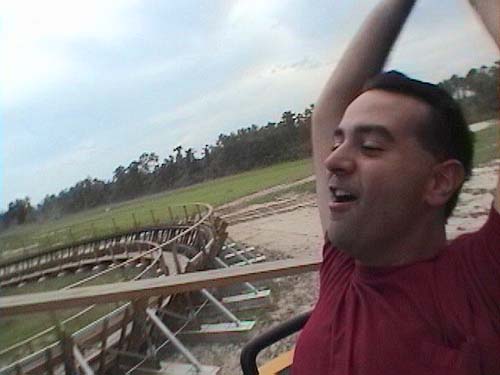 Although, we were here for the parks awesome new CCI woodie, Cheetah!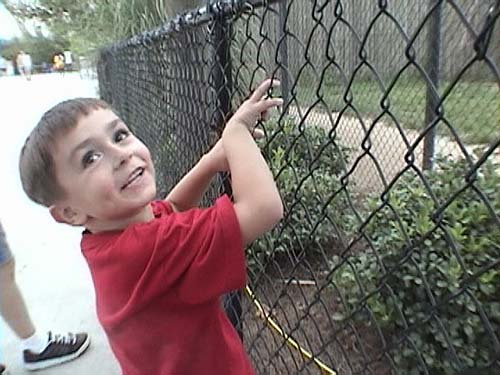 Dallas: Hey, is that Steve Nuss over there?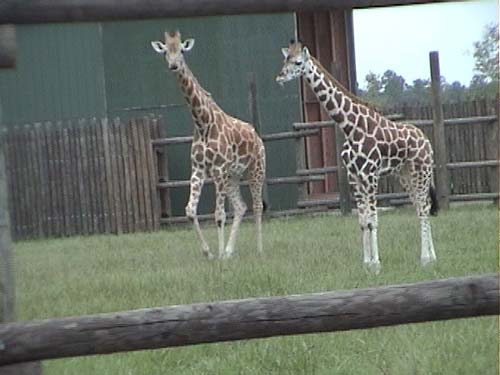 "Why yes, Dallas, you are correct. It would appear that Steve Nuss can always be found at Wild Adventures!"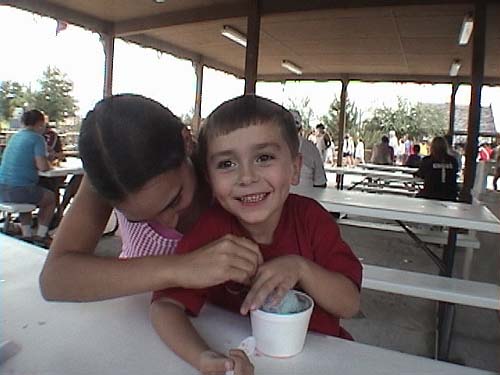 Elissa: Dallas, may I have some of your snow cone?
Dallas: No Elissa, that's mine!!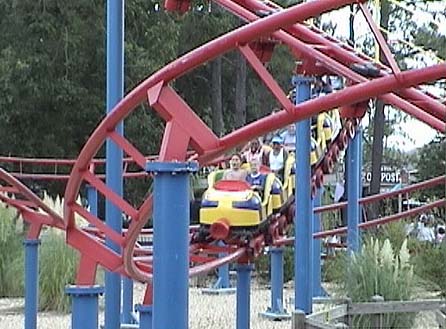 Superman: Ride of Shoe!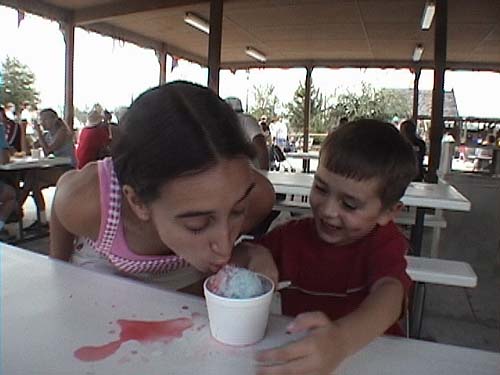 Elissa goes in for the kill!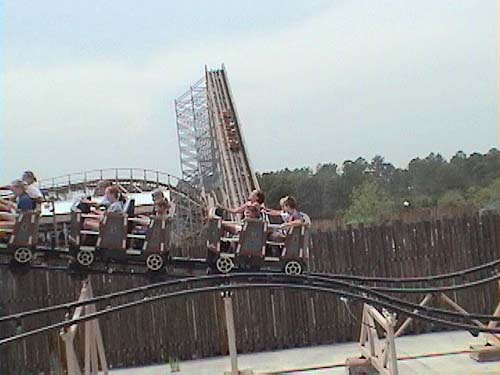 |
From the Gold Rusher, you can see the beauty that is Cheetah's lift hill!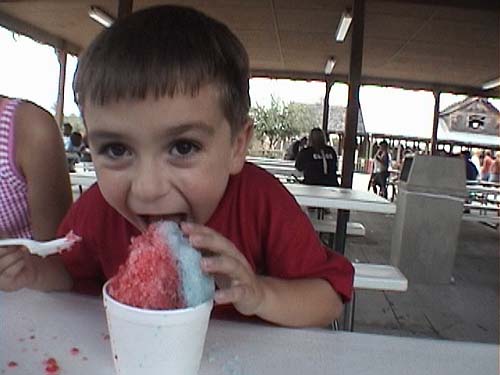 Back evil Elissa! This snow cone is MINE!!!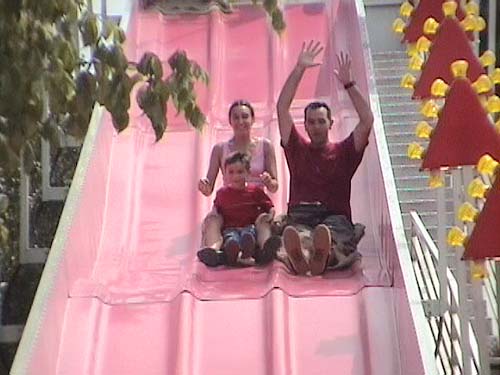 Everyone has fun on the 'Insect-O-Slide!'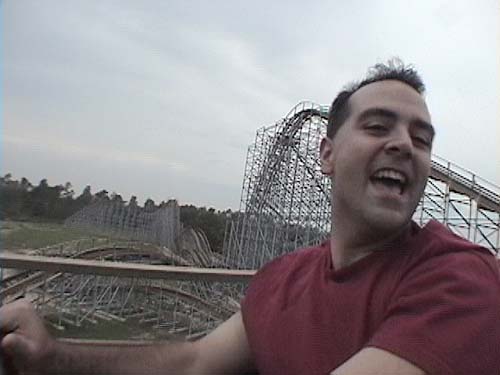 Robb appears to be having a great time on Cheetah!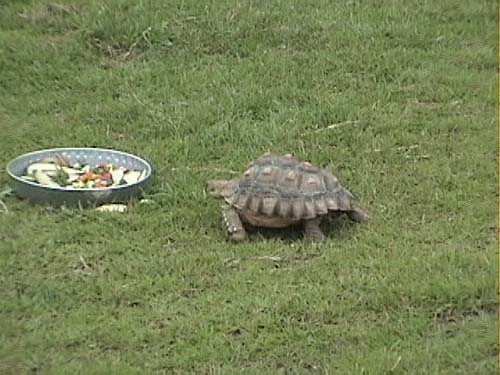 This must have been one of Robb's tortoises as it seems to want that food pretty badly!