Visionland
Bessemer, AL
Official Web Site: www.visionland.com
Photos and Captions by Robb Alvey & Elissa White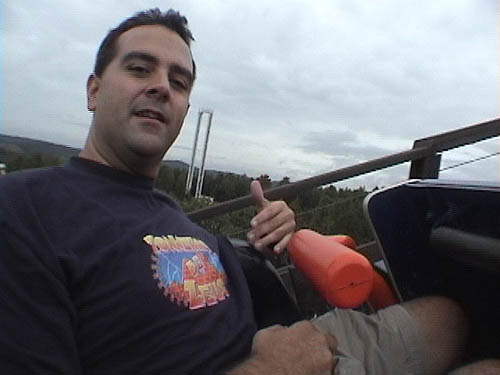 At least my lap bar isn't at one click or anything!
(Disclaimer - 09/03: The high lapbar was allowed by the park's ride ops and no
rules are being broken. If you have any issues with this photo, bring it up with the park, not us.)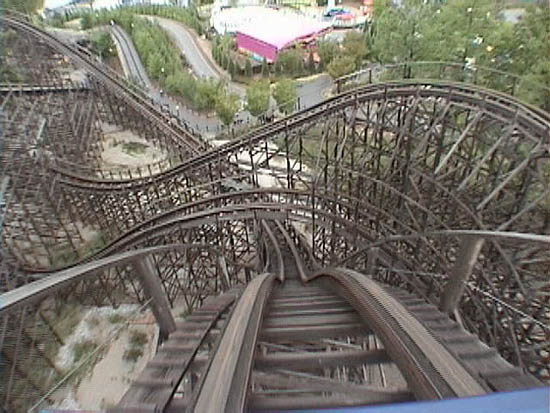 The breathtaking view from Rampage's first drop.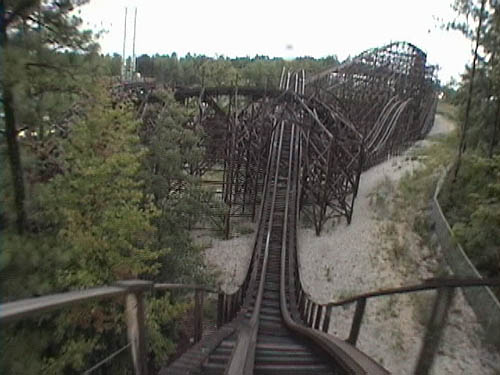 Here you can see some of Rampages awesome airtime hills.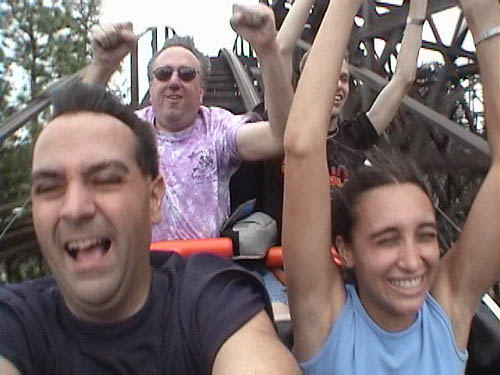 A bunch of dorks ride Rampage!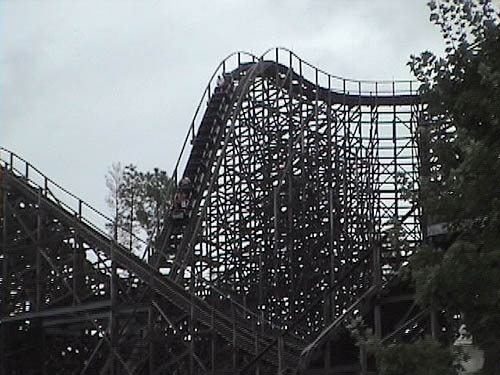 First drop madness!
You can tell by all the people in the train how busy the park was during Labor Day weekend!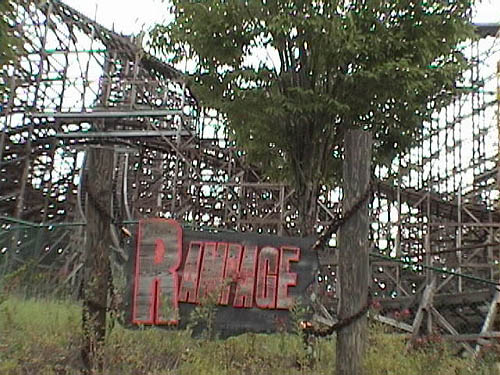 Rampage has one of the most awesome coaster settings as it towers over the park.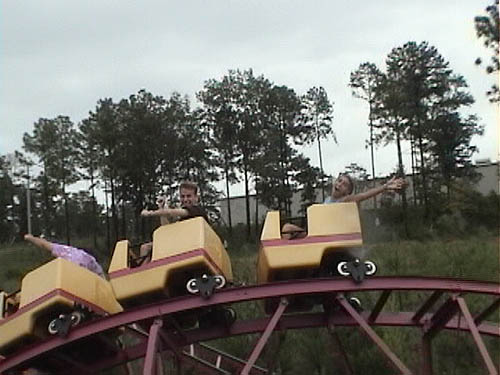 Elissa the credit whore rides another kiddie coaster!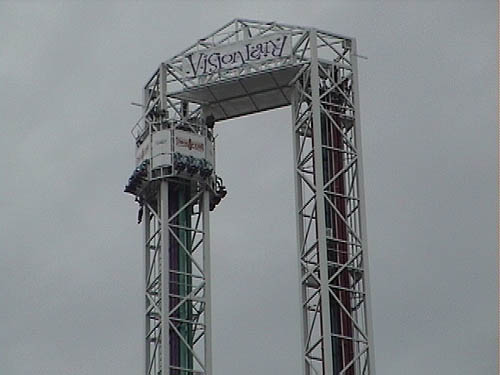 The dueling Frog Hoppers!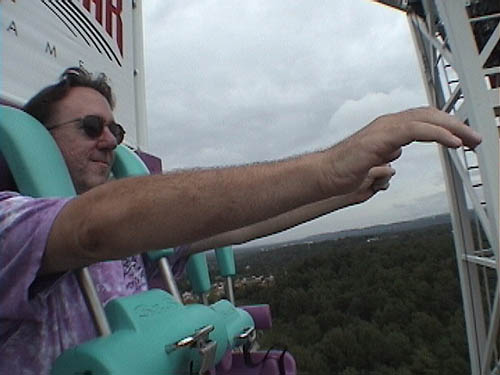 Dave prepares for the gentle bounce on the 180 foot Frog Hopper.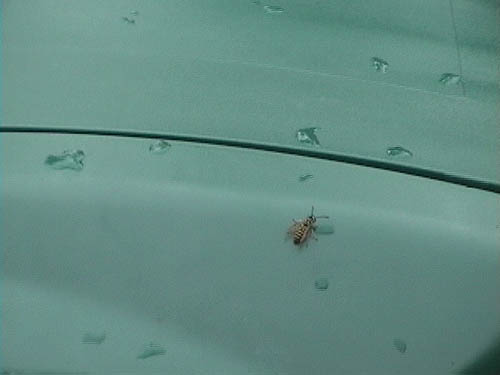 "So many bees!!!!"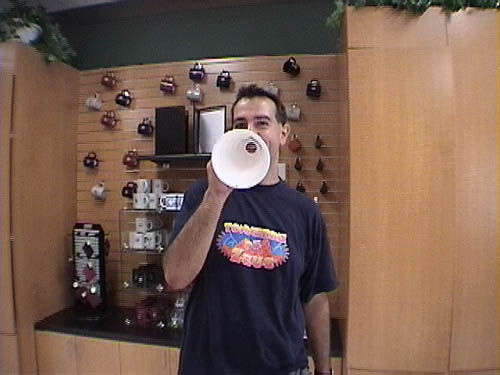 "At least Robb isn't loud and annoying or anything"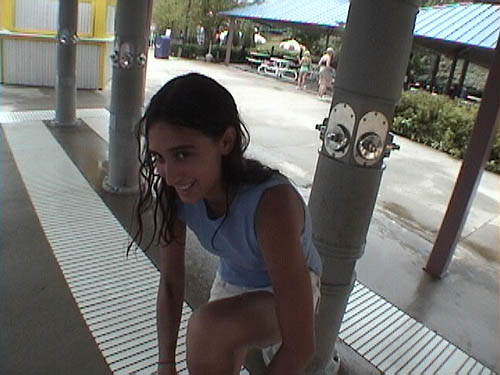 Elissa dries off from one of the most awesome water parks in existence.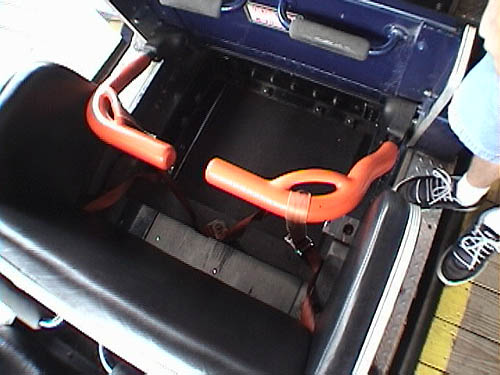 "Elissa, why did you break Rampage???"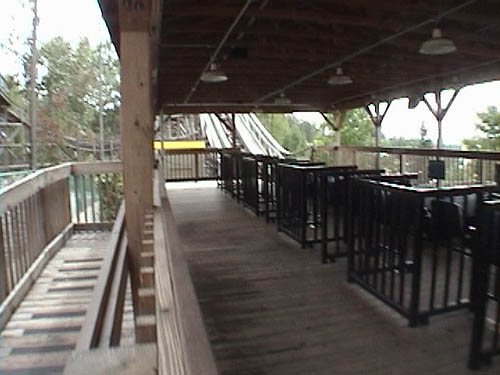 Please go to Visionland! It's a really nice park, and as you can see, they need the support!
Click HERE to see Six Flags Over Georgia Photos