Roller Coaster Photo Gallery!_  Robb Alvey's Coaster Videos on DVD! Videos for Download!  _Links! Home! Contact Us!
Six Flags Over Georgia
Austell, GA
Official Web Site: www.sixflags.com
Photos and captions by Robb Alvey & Elissa White.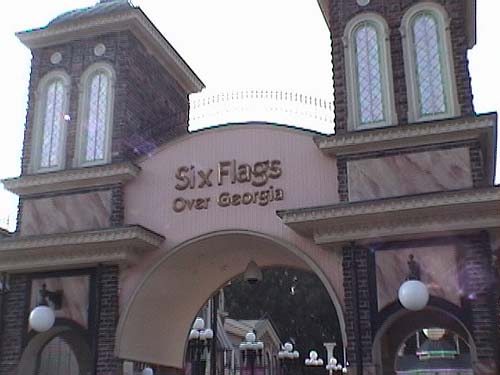 The new entrance plaza greets guests to one of the nicer Six Flags parks.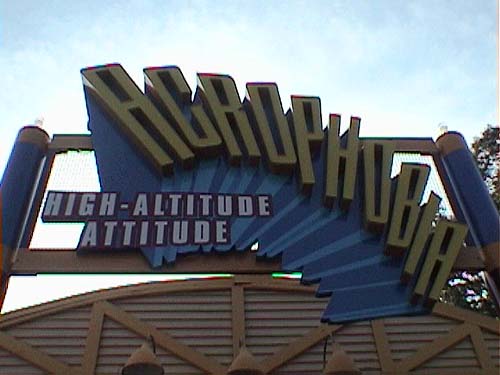 The real reason we came to SFOG was for Acrophobia, the 200 foot-Intamin-stand-up-gyro drop!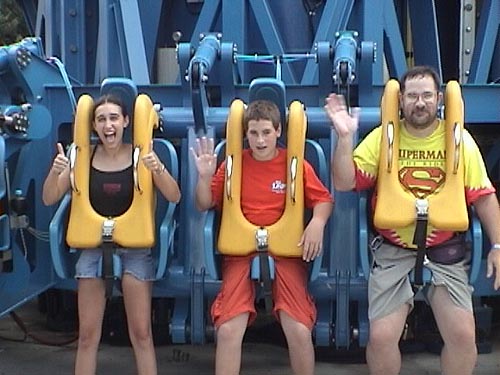 Elissa, Sam, and Robert on Acrophobia!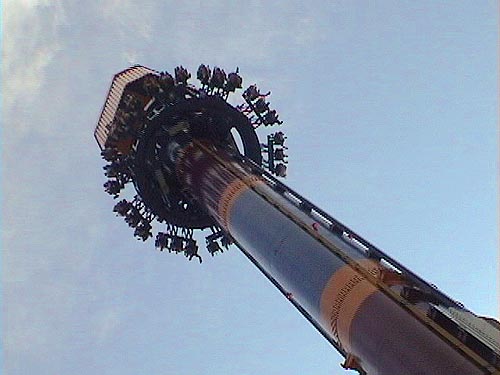 Up the tower they go, getting dizzy from gyrating so much.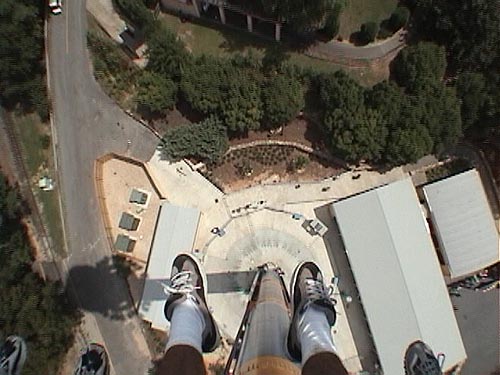 Feet Cam! Thank God Robb wore his shoes on this one!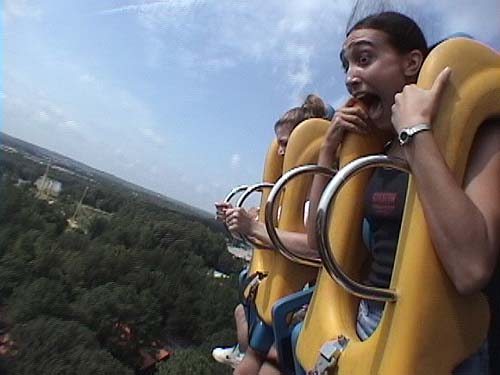 The shock of the initial drop!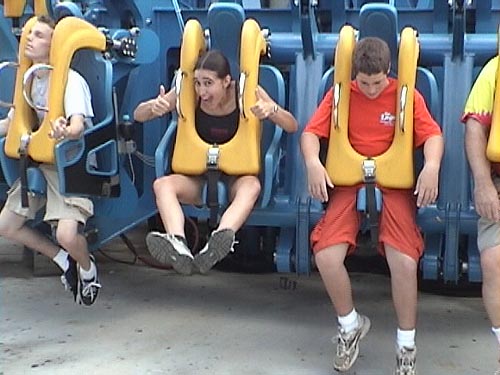 Elissa: Yeah, baby!!! Thumbs way up!
Sam: It's a good thing I wasn't planning on having any kids!
Derek: Please don't let me have an aneurysm!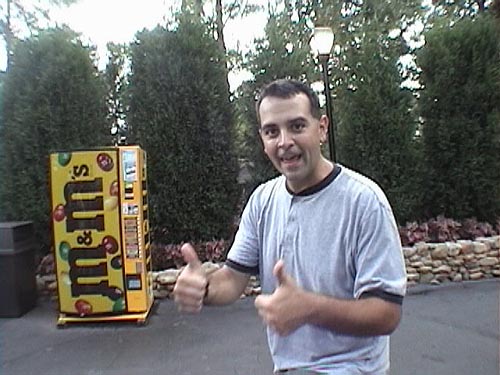 Robb: Forget about Acrophobia, the M&Ms are where it's at, baby!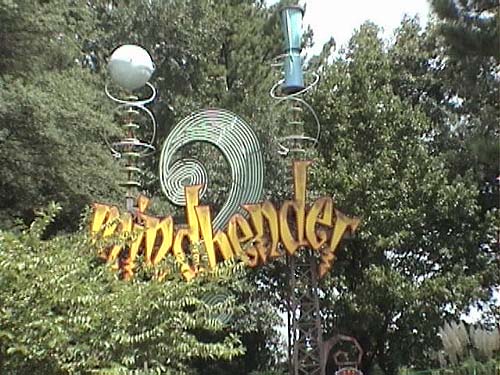 Next up was Mindbender, this was to be Dallas' first double looping
(or triple, or however Six Flags counts them) steel coaster!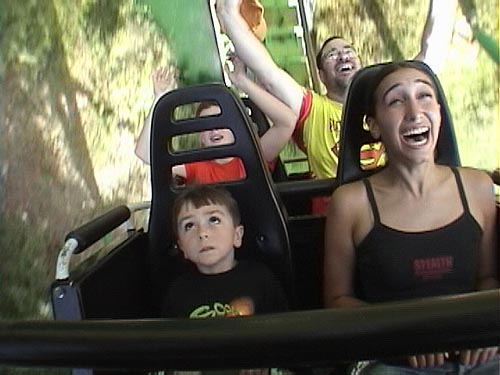 Dallas looked a little unsure going through the first loop.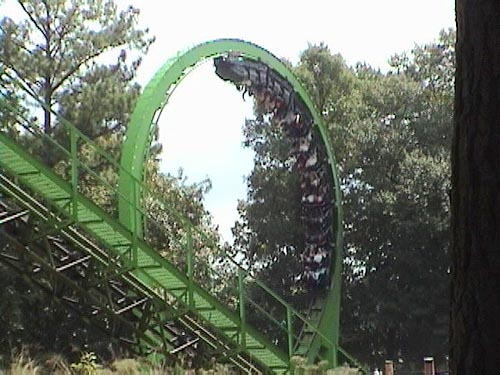 But Dallas loved the loops, the helix, and even the straight drops!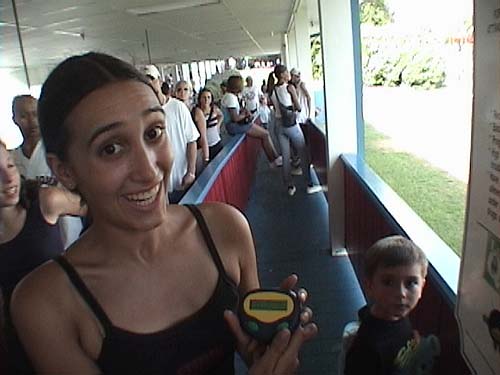 Our cute little "Q-Bot guy" got us on the rides much quicker that day.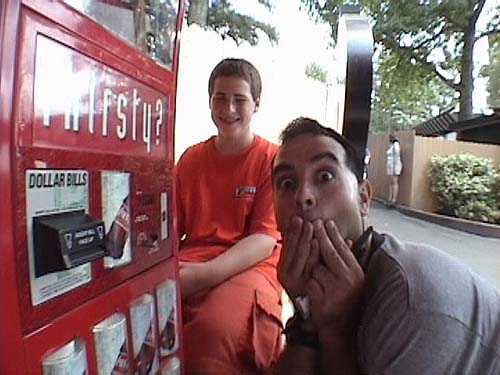 After many packets of M&M's, Robb needed something to drink,
so he decided to attack the coke machine next!