Roller Coaster Photo Gallery!_  Robb Alvey's Coaster Videos on DVD! Videos for Download!  _Links! Home! Contact Us!
Mircale Strip Amusement Park
Official Web Site: http://www.miraclestrippark.com/
Photos and captions by Robb Alvey & Elissa White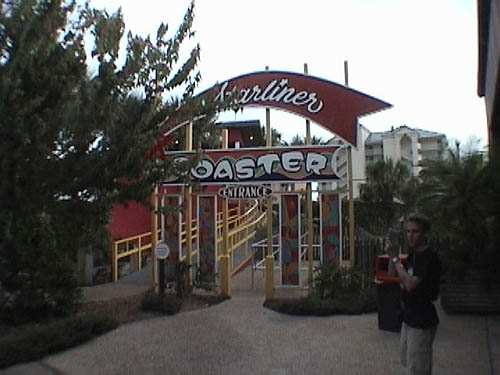 The entrance to the Starliner roller coaster!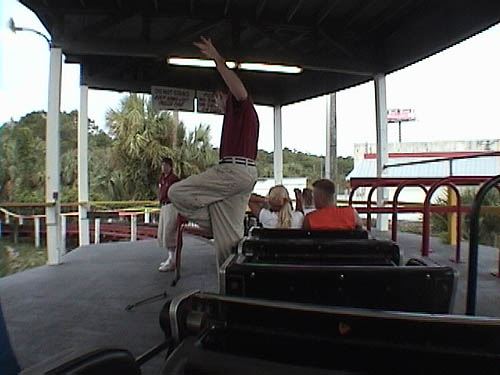 Even the employees go for a ride!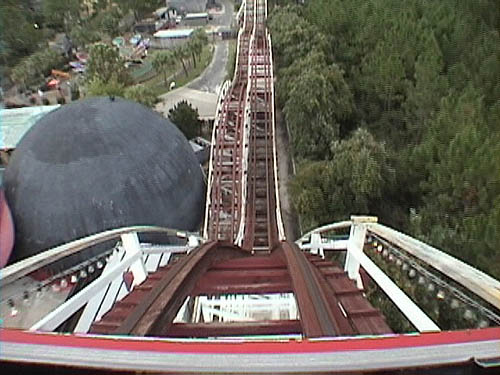 Starliners first drop!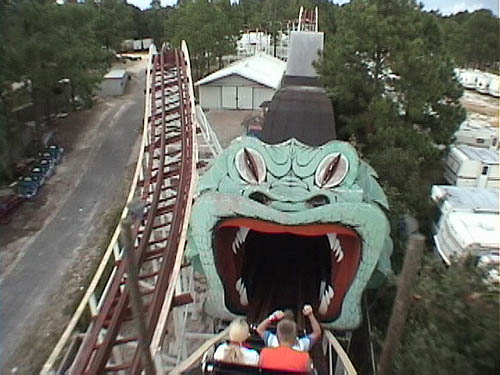 This tunnel was the best part of the ride!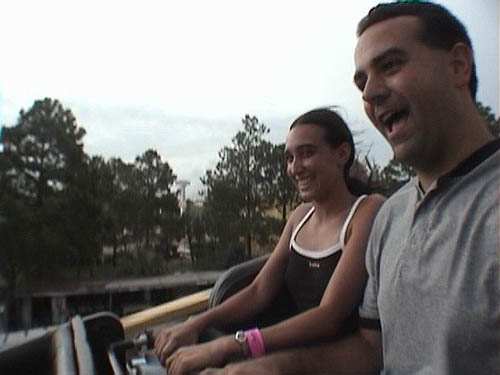 Robb & Elissa have a good time on this John Allen classic woodie.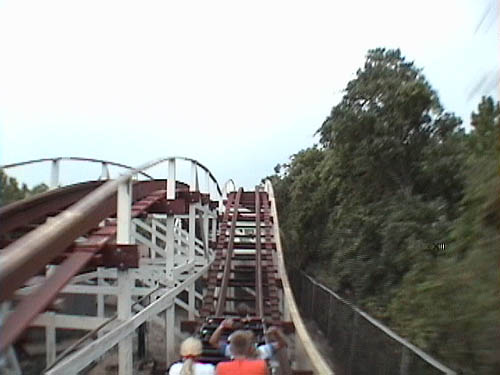 There was a 'bouncy' pop of airtime on this hill.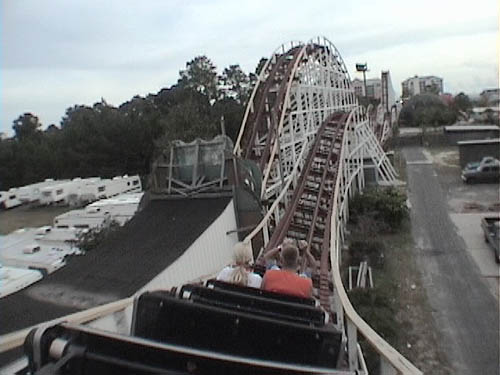 The 'out' portion was fun, but the return hills were a little tame.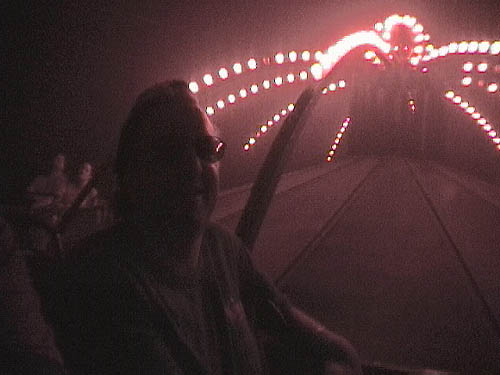 Miracle Strip gets the award for the 'most flat rides put in a closet in one park!'