Knott's Berry Farm
Valencia, CA
Official Website: http://www.knotts.com

April 9th, 2005
Click here to read our Knott's Berry Farm Trip Report.

So today was another day at Knott's.....
We decided we'd take Beth and Dallas since they hadn't been to Knott's in a LONG time.
We took into consideration that the park is not what it used to be, lowered our expectations as we went through the gate, and the park
met our "new expectations." Check out our trip report for more details. Overall, for being a Saturday, we actually got a lot done.
Here is how our day went....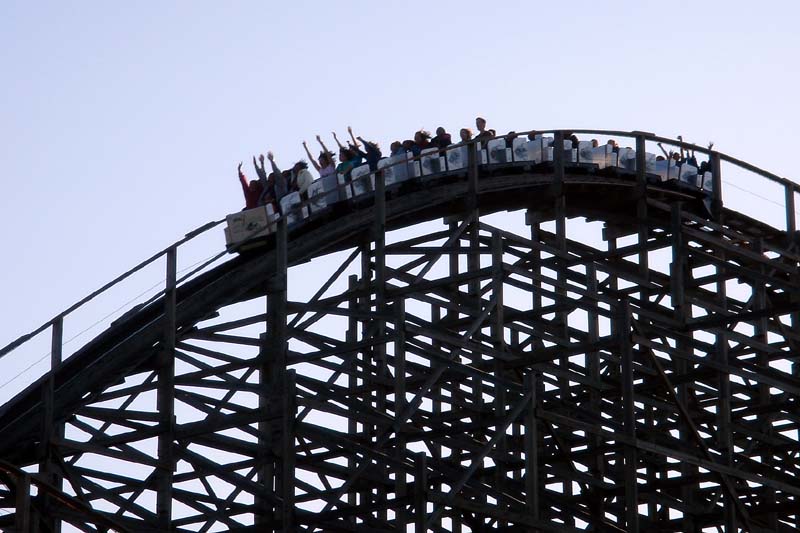 Ghostrider, this one great woodie still welcomes guests as they enter the park.
While it's nowhere near as bad as the wooden coasters 60 miles north, it's not the "Top Ten" woodie it once used to be.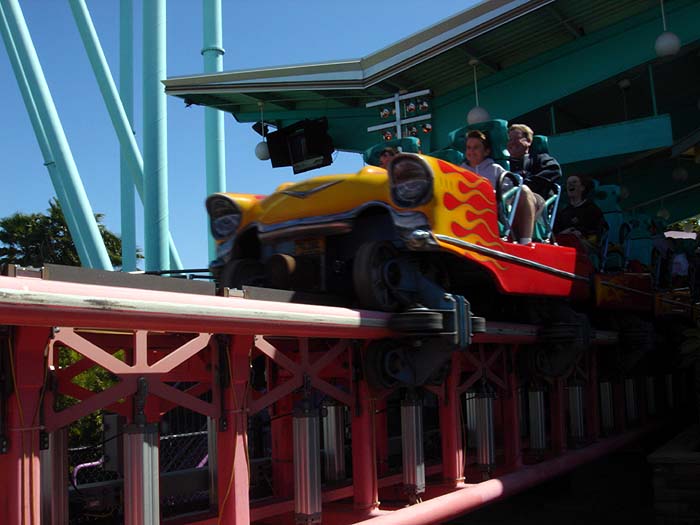 Now Xcelerator...THAT is still a "Top Ten" coaster!!!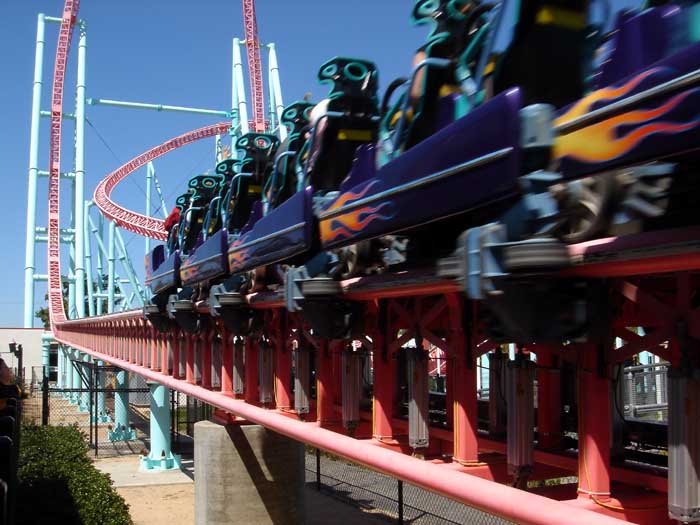 Our first stop of the day was XLR8R....strangely for a very busy day there was little to no line.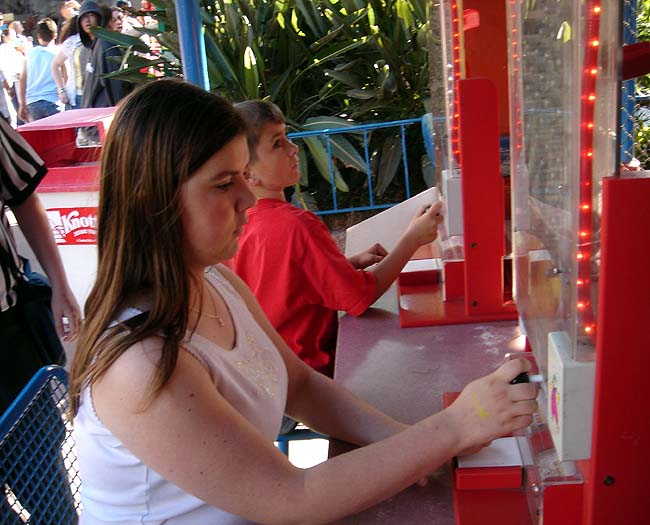 It was time for the kids to try their luck...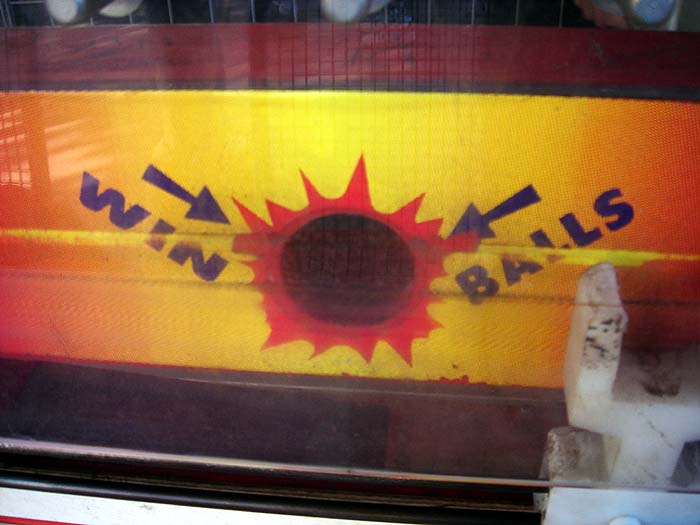 "Win Balls"....'Nuff said! =)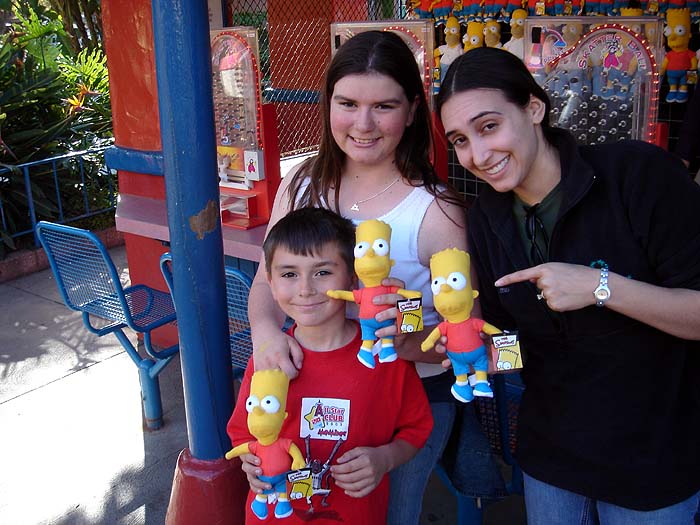 Dude!!! EVERYONE wins a Bart!!!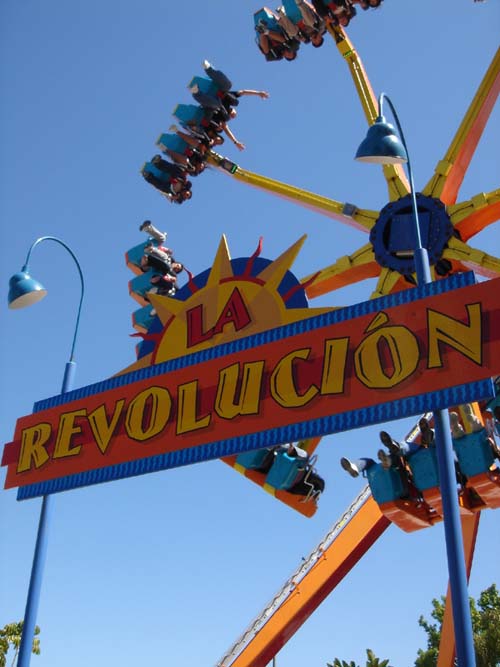 Ahh, La Revolucion...fun ride except for the 10 minute dispatches!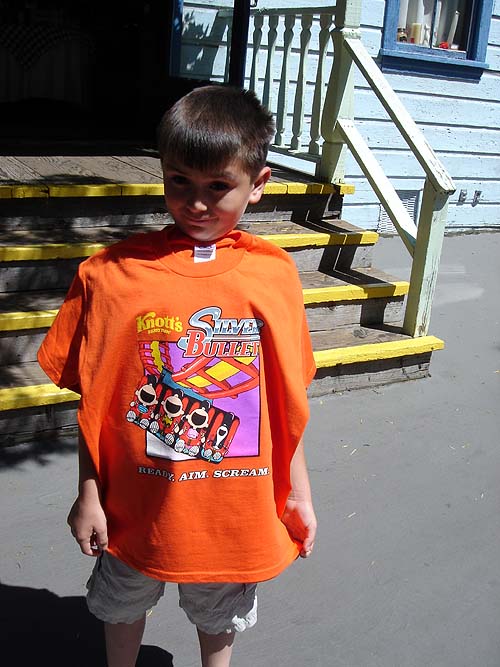 Now, this is where we just have to stop and ask ..."Why??!!?"
Let me explain....Knott's does this "Spring Break Out" event for kids every year, and each kid ages 3-11 get a free
T-shirt! While we TOTALLY appreciate that, especially considering getting a free shirt is a GREAT deal for a $15 admission.
But why....WHY is the T-shirt of Silver Bullet, a ride that most 3-11 year olds aren't tall enough to ride?!?
I understand wanting to promote your new ride, but aren't there any "kid friendly" rides they could have put on the shirt?
Oh, yeah, and speaking of Silver Bullet, here's a couple of photos of their new ride....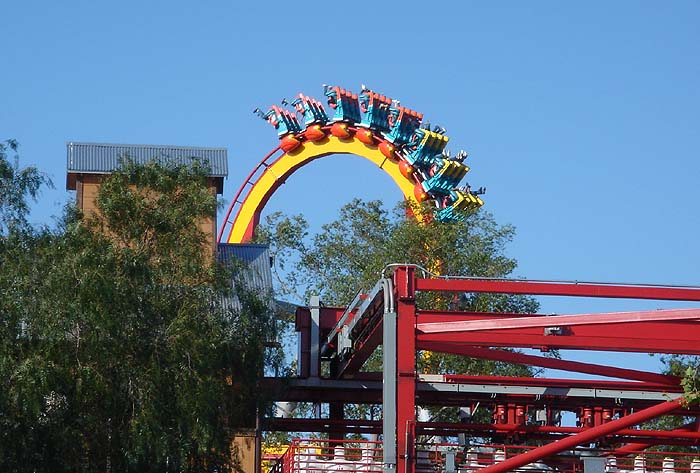 Here is the train meandering through the loop and BLAZING fast speeds!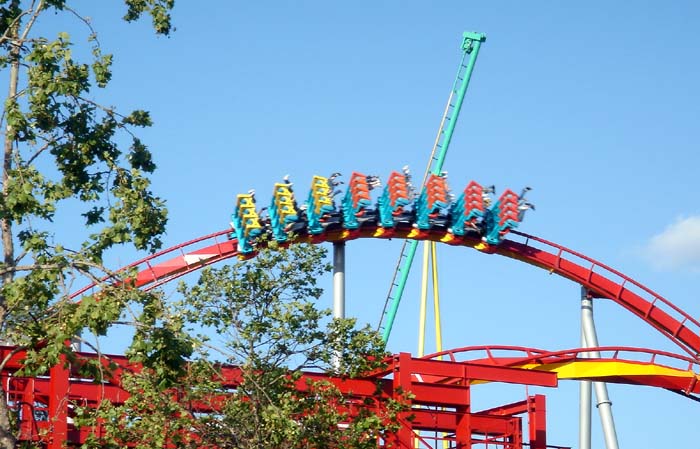 Here is the only REALLY cool part of the ride!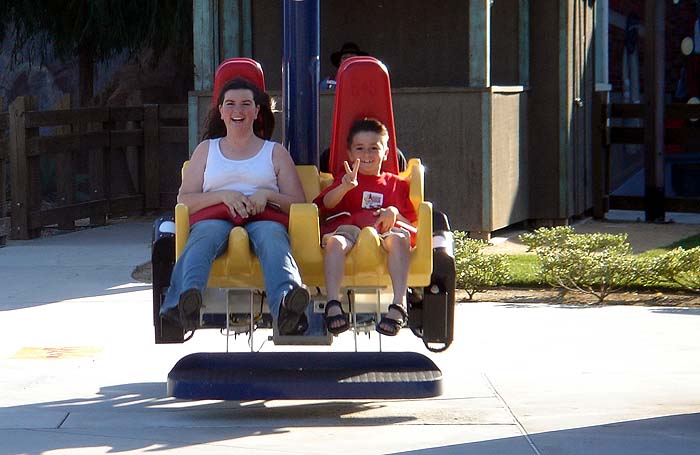 Bethany and Dallas go for a ride on the Screamin' Swing....they look ready to go, but will they like it?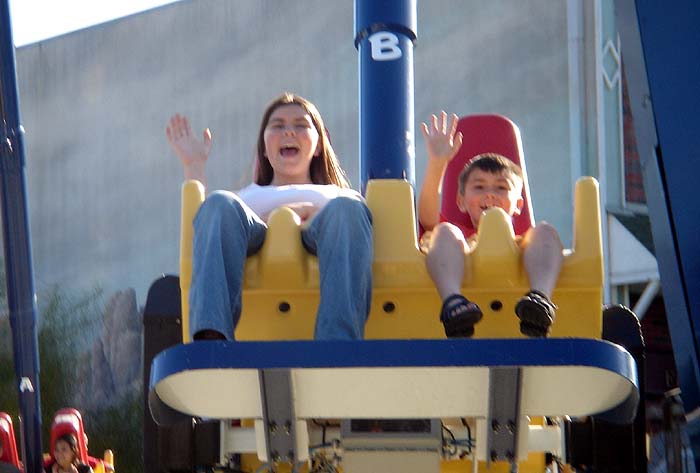 Yeah, of course....they LOVED it!!!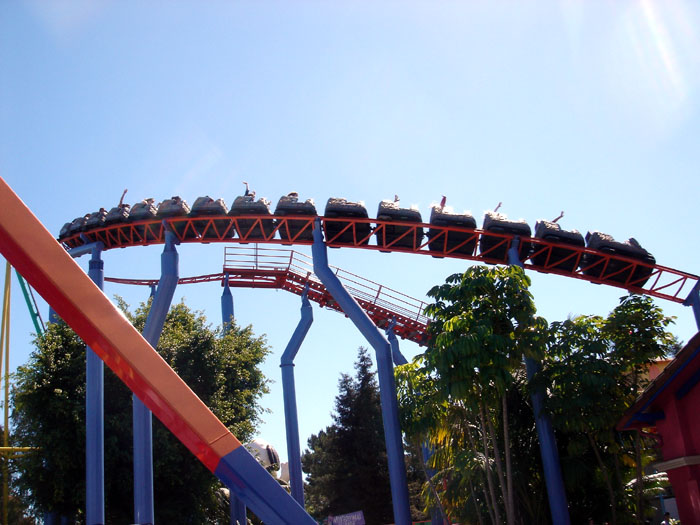 Oh, yeah...here's a picture of Jaguar for anyone who is wondering "Hey...why haven't I seen a photo of Jaguar yet?"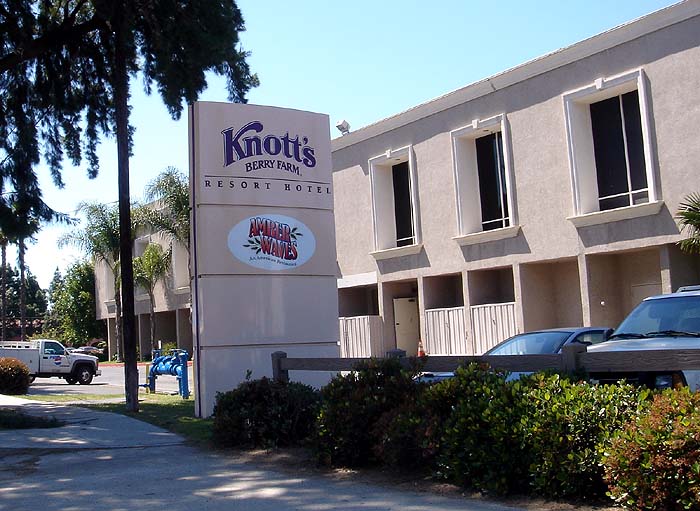 Gone is the "Radisson" logo from the hotel, and now proudly displayed is the mark of high quality..."Knott's!"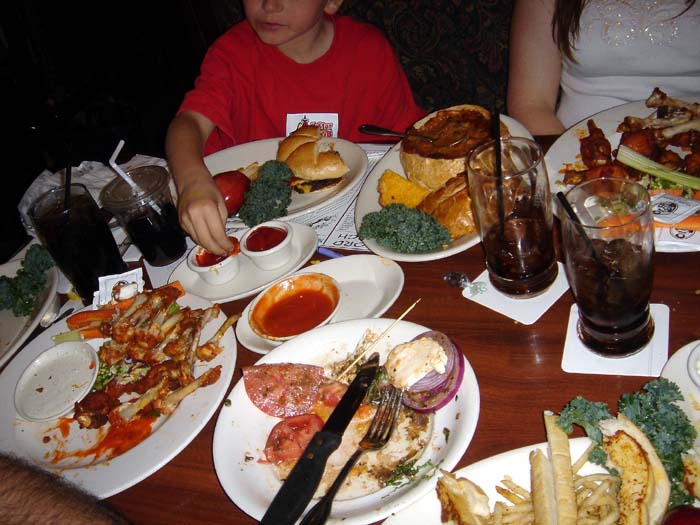 God Damn....and people wonder why most American's are overweight!
Click HERE to discuss this update on our Forum.
Click HERE for Page Two of Knott's Berry Farm Photos