Roller Coaster Photo Gallery!_  Robb Alvey's Coaster Videos on DVD! Videos for Download!  _Links! Home! Contact Us!
"Insanity Day" at Universal Orlando!
What started out to be just a 'typical' visit to Universal Orlando, ended up being a pretty psychotic adventure!
There were new friends made with a plastic bottle, violent shark beatings, bestiality, and of course Canadians!
Photos and Captions by Robb Alvey, Elissa White, & Sean Flaharty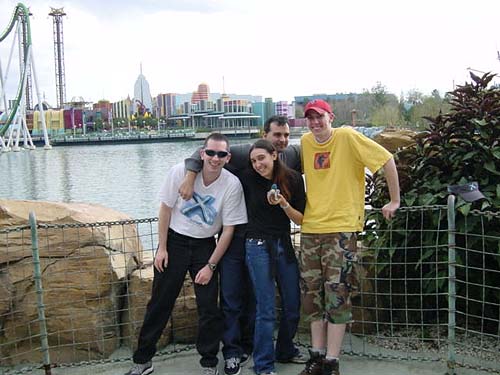 Robb prefers hanging out with Sean and Iain. Elissa would rather spend her time with Jake!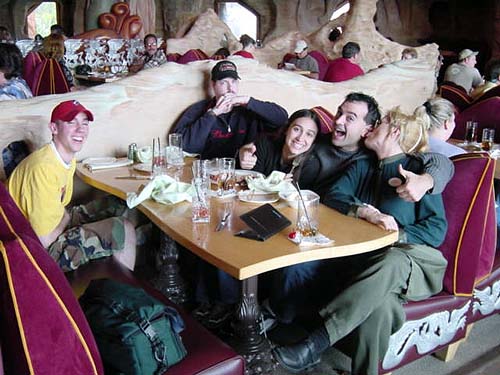 Here you can see that a big tip really can get you a woman!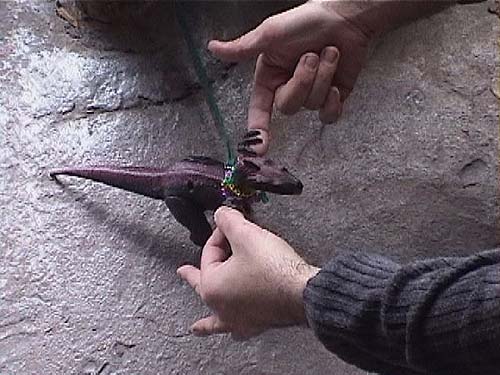 The Mardi Gras Velociraptor hopes to one day grow as big as Robb!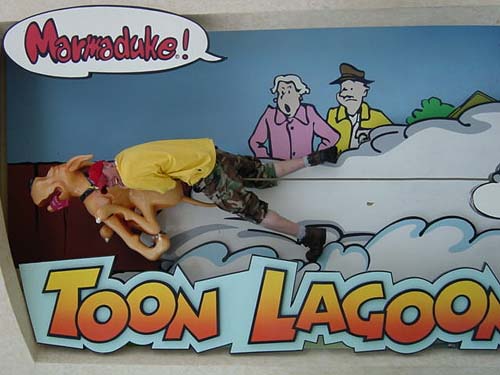 Iain demonstrates what is considered a 'national sport' up in Canada.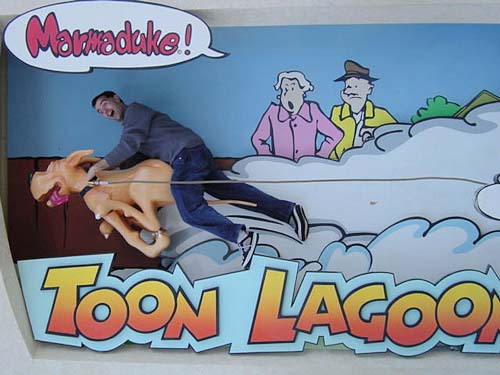 Robb obviously picked up some pointers from Iain's demonstration!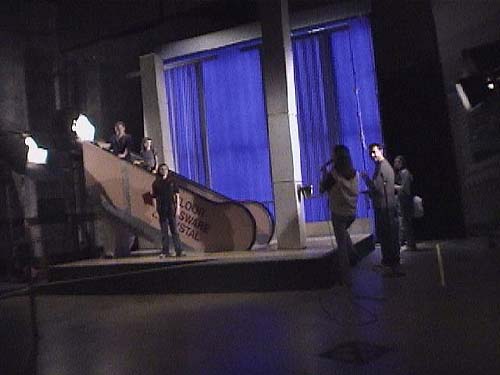 Elissa gets some tips on surviving the "Big One" for when she's out in California.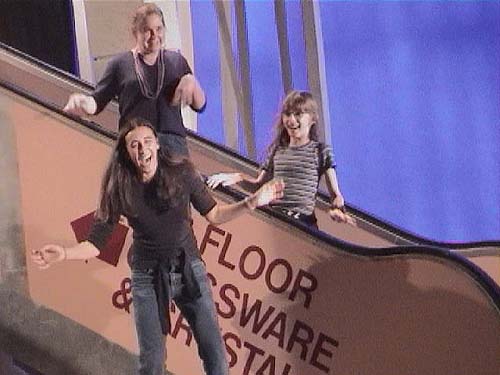 "At least I'm not on the Pancake Floor!"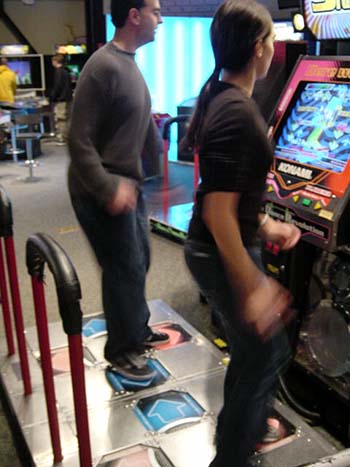 And what would any trip be to a theme park without some DDR!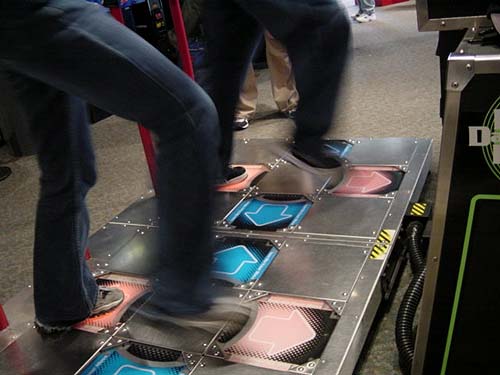 Even Sean's awesome camera couldn't keep up with Elissa and Robb's fancy footwork.


Click HERE for Page Two of 'Insanity Day at Universal Orlando' Photos