IAAPA 2004
Orlando Convention Center
Official Website: http://www.iaapa.org
Special thanks to Reed and Stacy for the pics!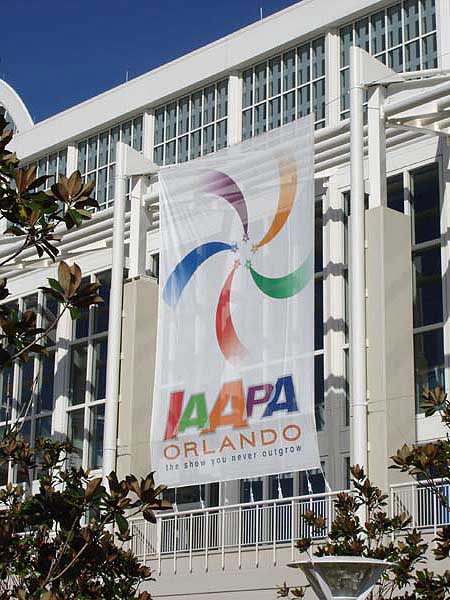 IAAPA 2004 - For those of you who don't know, IAAPA is 'trade show' for the amusement industry.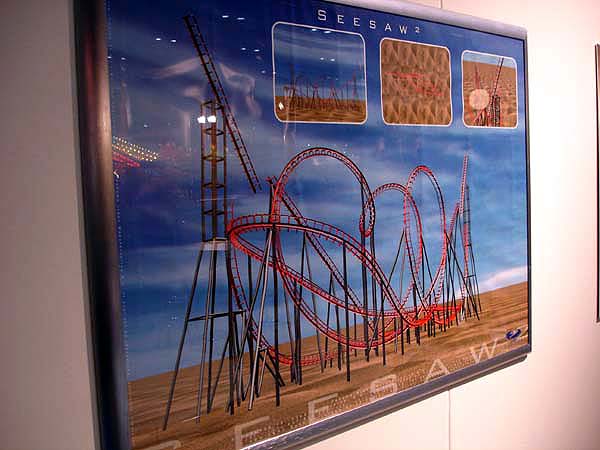 We'll start this photo update with this scary looking Vekoma "Tilt Coaster" design.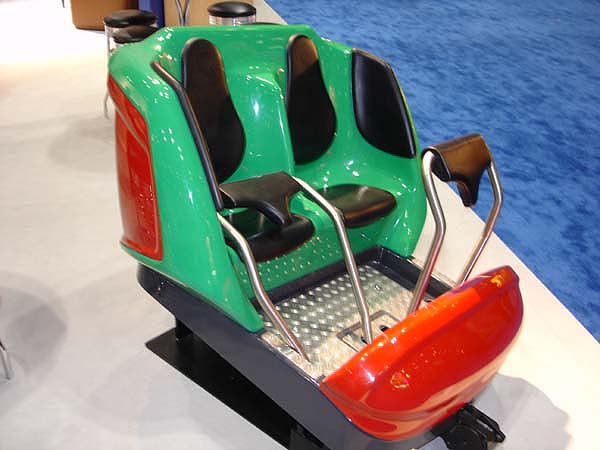 This is the smoothest looking Vekoma car yet!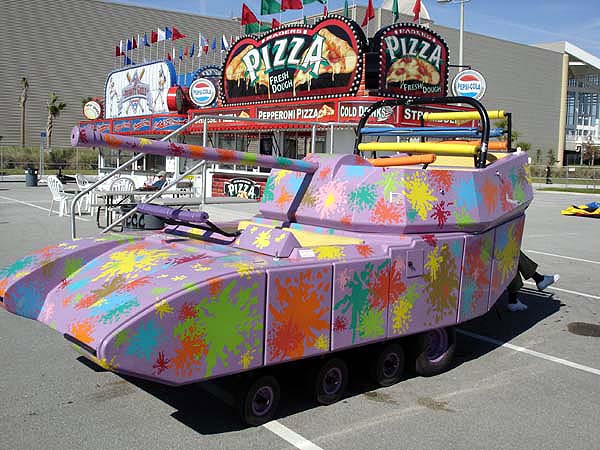 MOST GHETTO...PAINTBALL...TANK...EVER!!! (And it looks like it just ate someone!)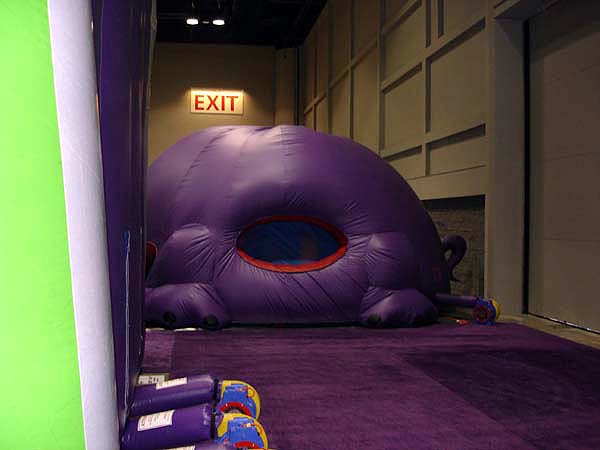 "Hey kids! Want to jump into the giant purple hippos gaping...um...err...nevermind!"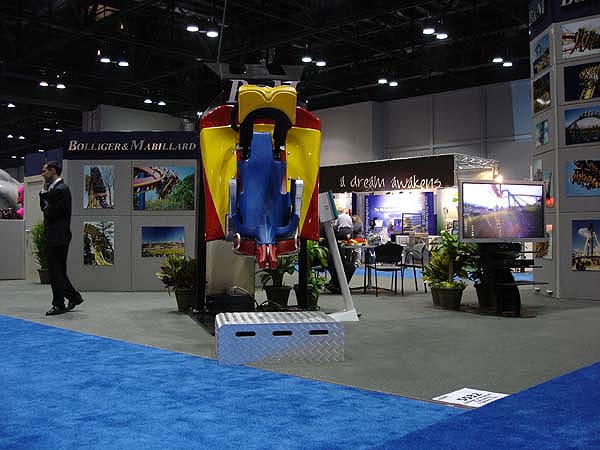 ...And the award for "The booth that has not changed at all in the last 3 years goes to....B&M!!!" =)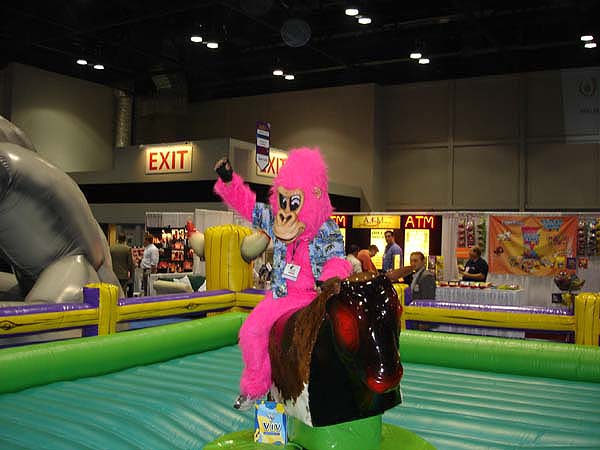 "I would like to purchase 10 of those pink apes riding the mechanical bull for my park, please!"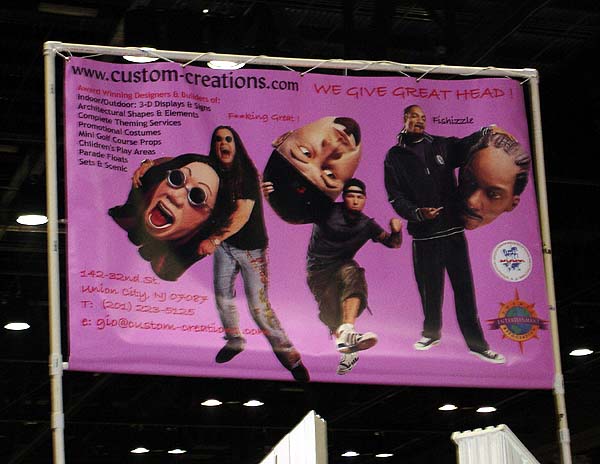 Ok...stop...hold on a second...does that sign REALLY say "WE GIVE GREAT HEAD?!?!"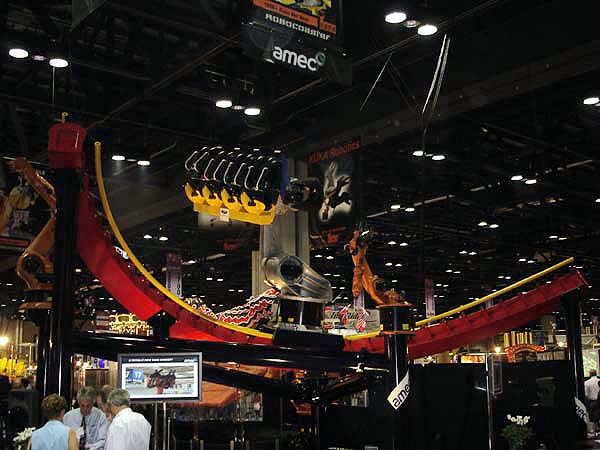 Robocoaster has some new wacky toys on display. "Robocoaster on a track!"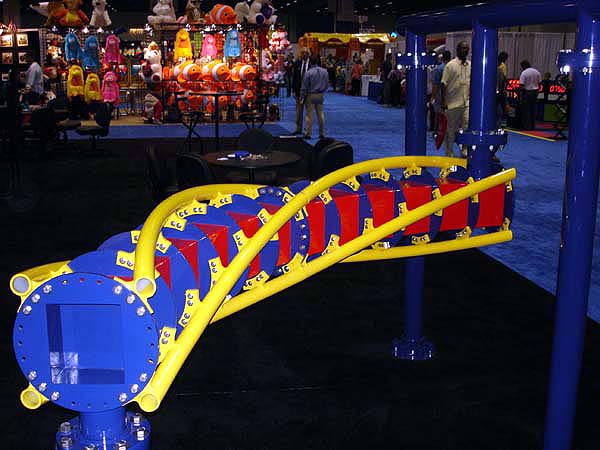 ...And here is the twisted mess of track they want to put it on!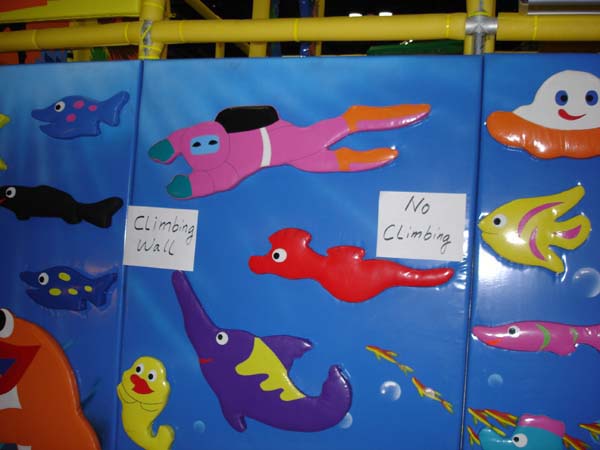 "Climbing Wall"...."No Climbing"
Huh?!? I'm SOOOO confused! I'm willing to bet they don't sell too many of these! =)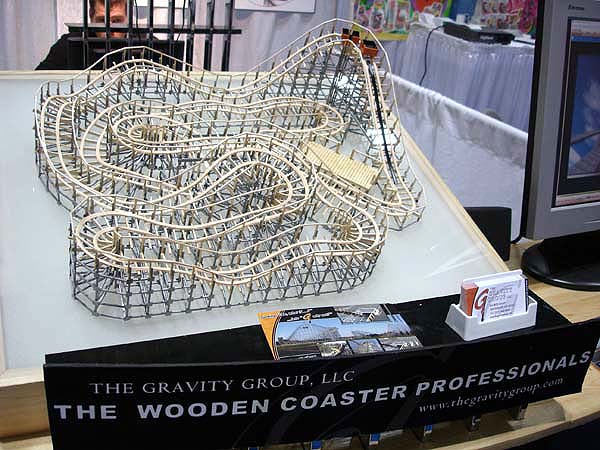 Gravity Group was displaying some new ideas for a wooden mine-train coaster.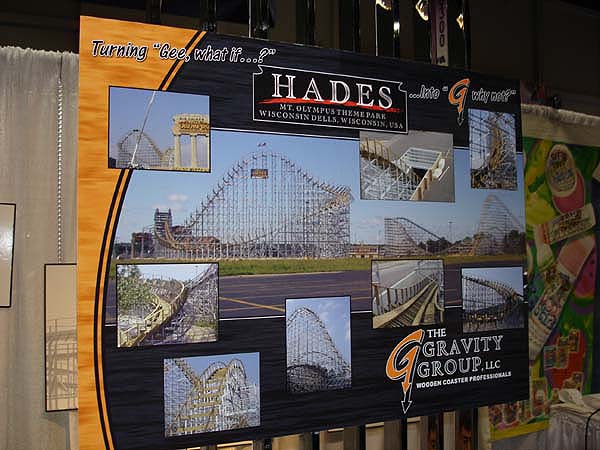 And they proudly had some photos of Hades on display.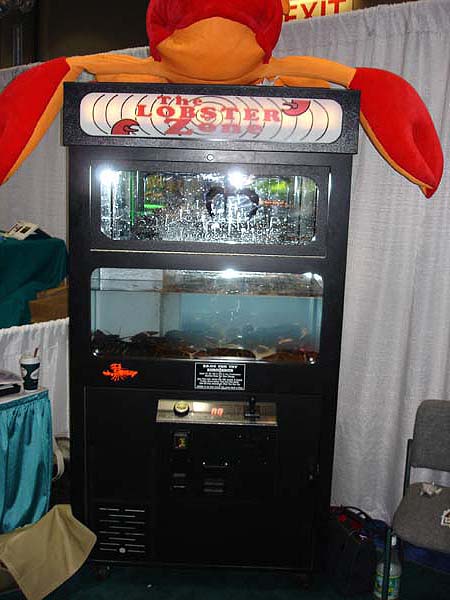 Dude! This is the coolest thing ever! It's like a portable "Fishing Restraurant!" It's a claw game....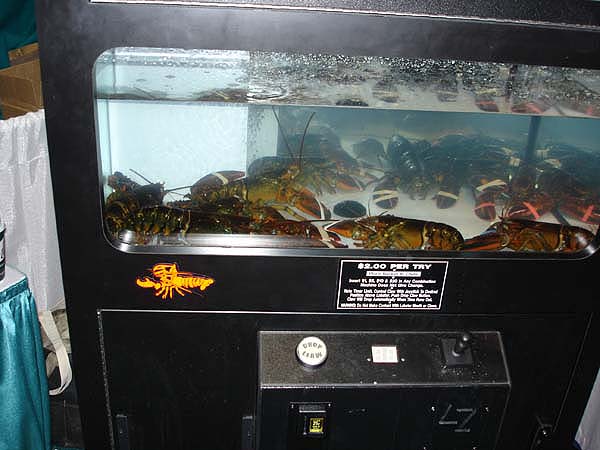 ...but you catch LIVE LOBSTERS!!!!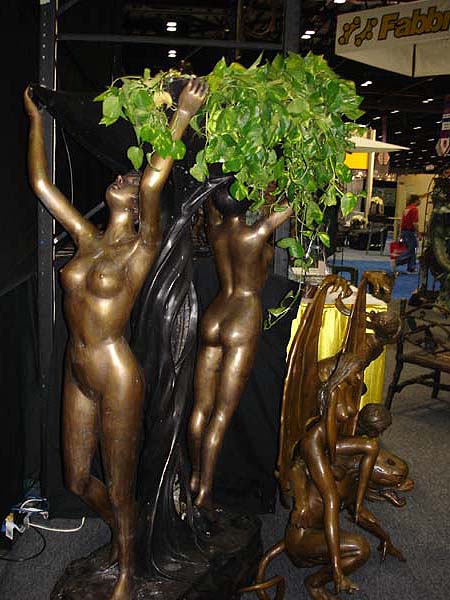 Woah! Screw the rides and coasters! I want whatever the hell this booth is offering! =)
Click HERE to see Page Two of "IAAPA 2004" photos