IAAPA 2001 Video!
Click HERE to download the video!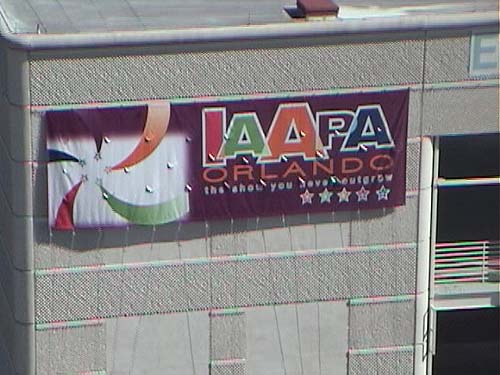 Finally! The video from the 2001 IAAPA trade show and other weekend activities
is finally ready! The 3 min video showcases some of the highlights of IAAPA
including many trade show booths, the SCAD tower, and lots of people having a great time!
The video is approx 16 megs to download and is in mpeg1 format. You will need to unzip
the file once it has finished downloading. Hope you enjoy it!
Also, you can check out more photos of IAAPA 2001 by clickng here!
If you liked this video, please check out Robb Alvey's Coaster Videos 2001 by clicking here!
Click HERE to return to Theme Park Review!