Roller Coaster Photo Gallery!_  Robb Alvey's Coaster Videos on DVD! Videos for Download!  _Links! Home! Contact Us!
Elissa's California Photos
All photos and captions by Elissa.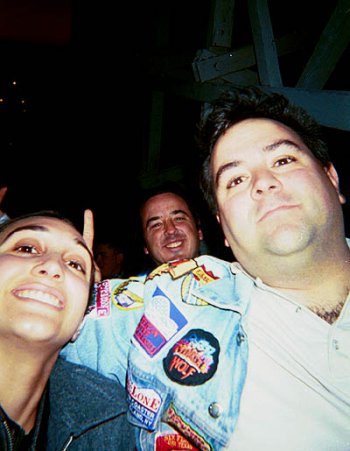 Jeff Johnson thinks "Man I wish I was young enough to sit in the 'under 50' row."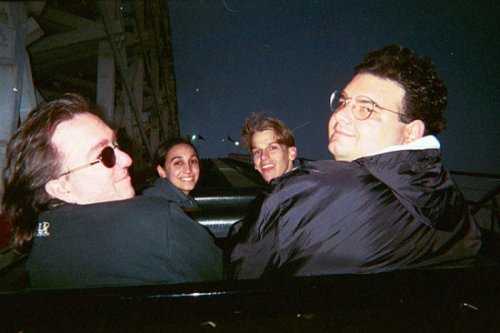 The super fast Colossus lift hill is the only thing that can mess up Derek's 'lego hair'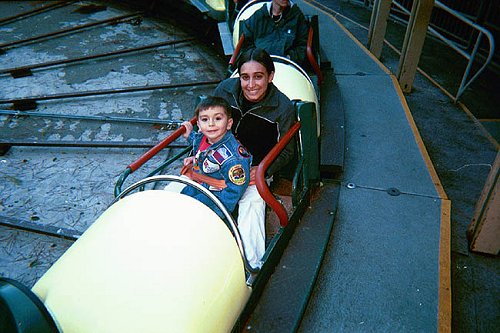 Elissa's happiest moment on the Trip...
well assuming that one day Dallas will work for Intamin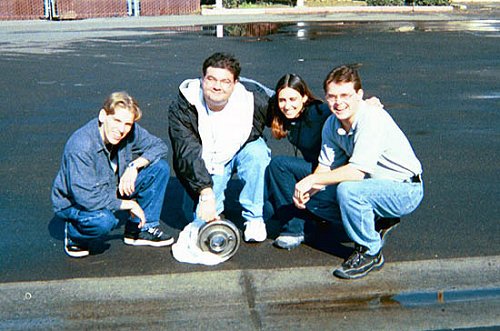 The GhostRider Wheel and the Florida Contingent!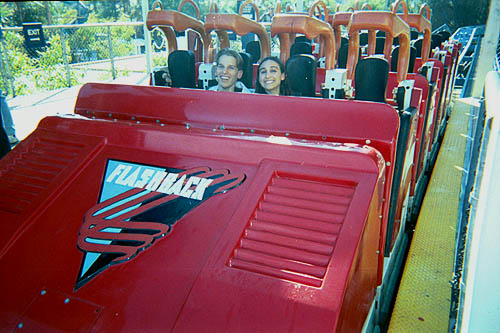 Ahh, another Intamin!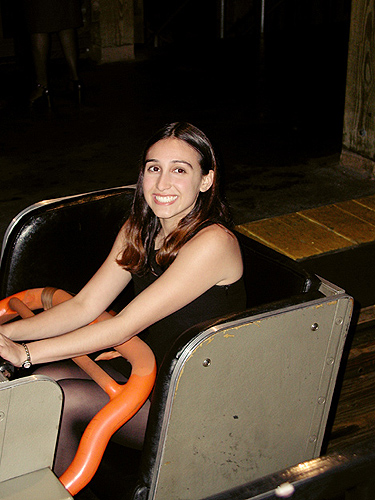 I'm really surprised you can't see the goosebumps
that were covering my body at that point!
(photo by Mike Saunders)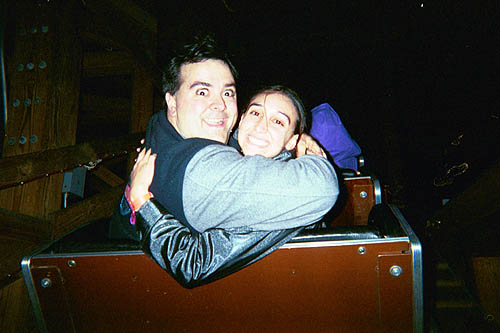 Robb is way too excited, just look at the beating eyes!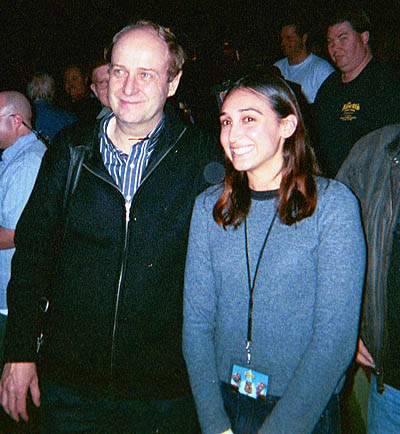 hehehe, no comment =)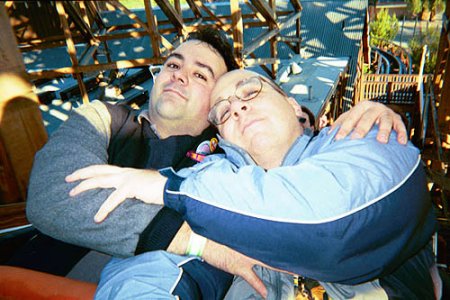 Craig gets a little too comfortable riding with Robb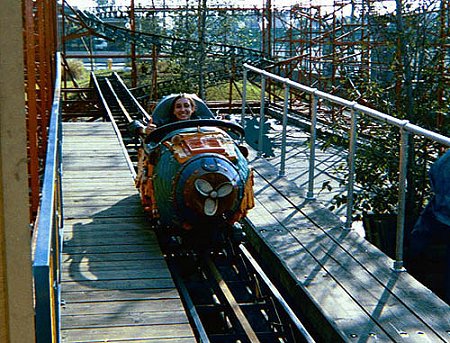 Tree Top Racers Rules!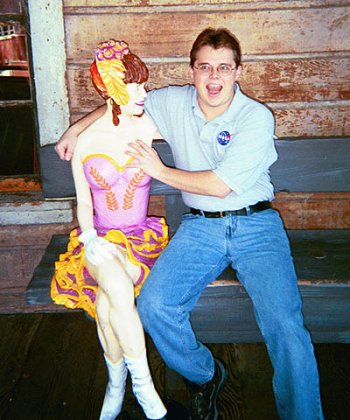 Kevin gets more action than anyone on the trip got the whole weekend!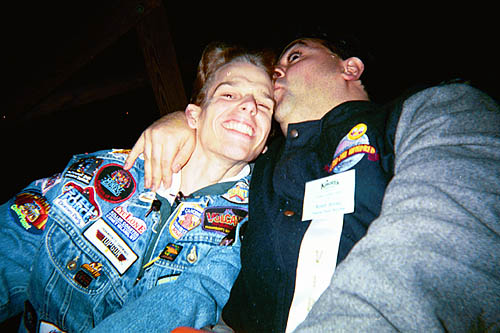 Robb picks up all sorts of strange diseases with one touch