Roller Coaster Photo Gallery!_ Robb Alvey's Coaster Videos on DVD! Videos for Download! _Links! Home! Contact Us!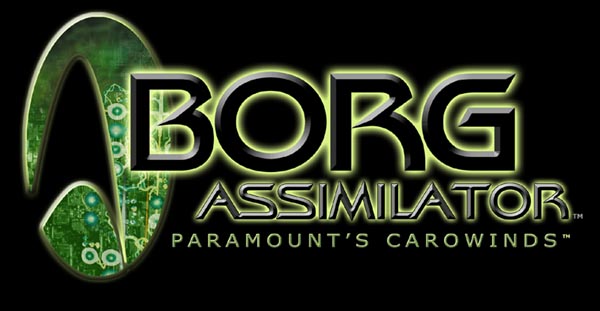 www.carowinds.com

Below are construction photos from the installation of the new Flying Coaster "Borg Assimilator" at Paramount's Carowinds. Hope everyone enjoys them!
Thanks again to Carowinds PR department for sending these!

The name of the coaster has been announced!
Download the Borg Assimilator Video HERE!
This is a 2 meg QuickTime video of the park's promotional material.
To save this to your computer, either click on the link or right click and choose "Save target as...."
New Photos added Feb 18th, 2004!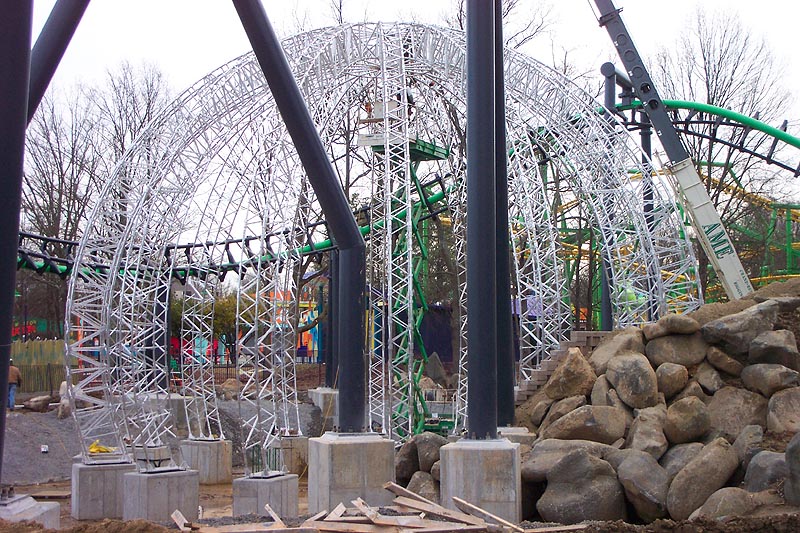 Here is a first look at the "Borg Sphere!"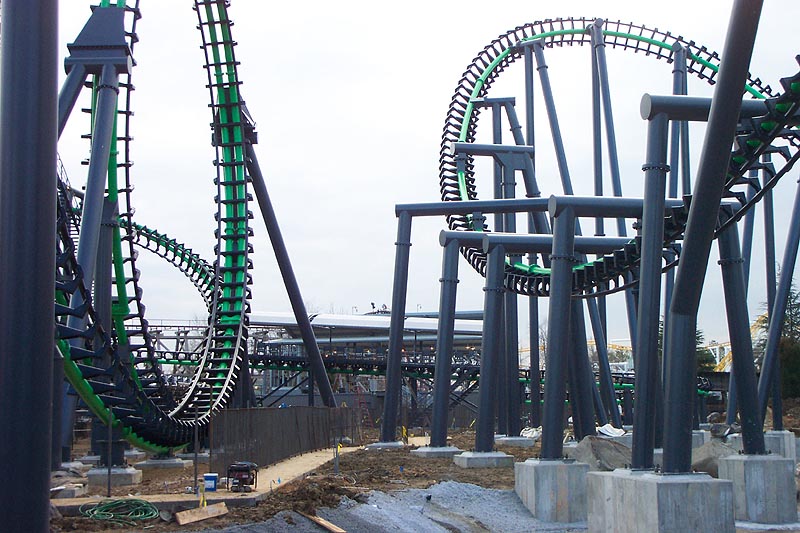 The Queue is being constructed to the left.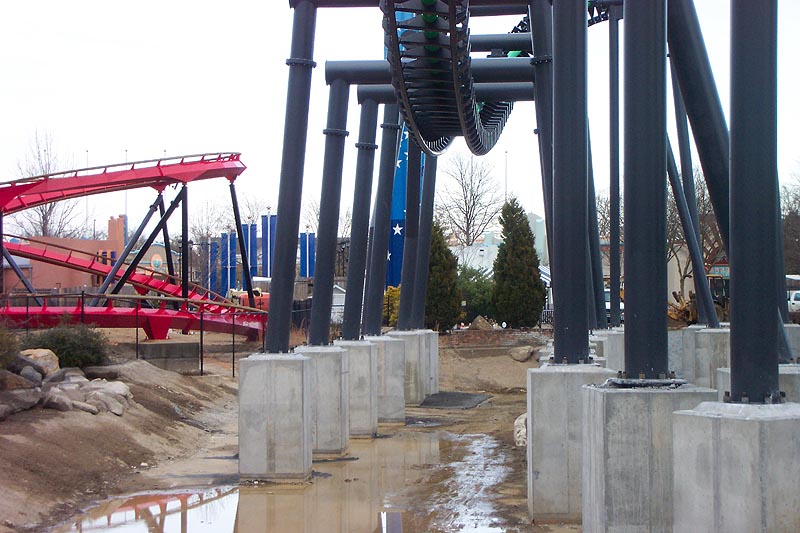 Check out how close you get to the water, and also check out Vortex's spiffty new paint job!
New Photos added Jan 21st, 2004!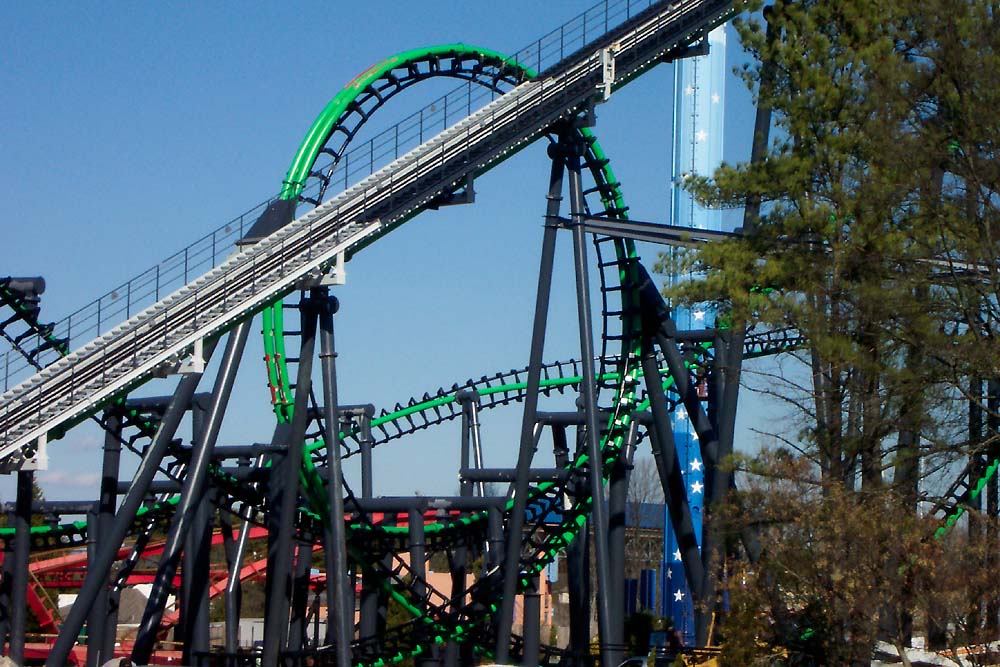 The Vertical Loop has been completed!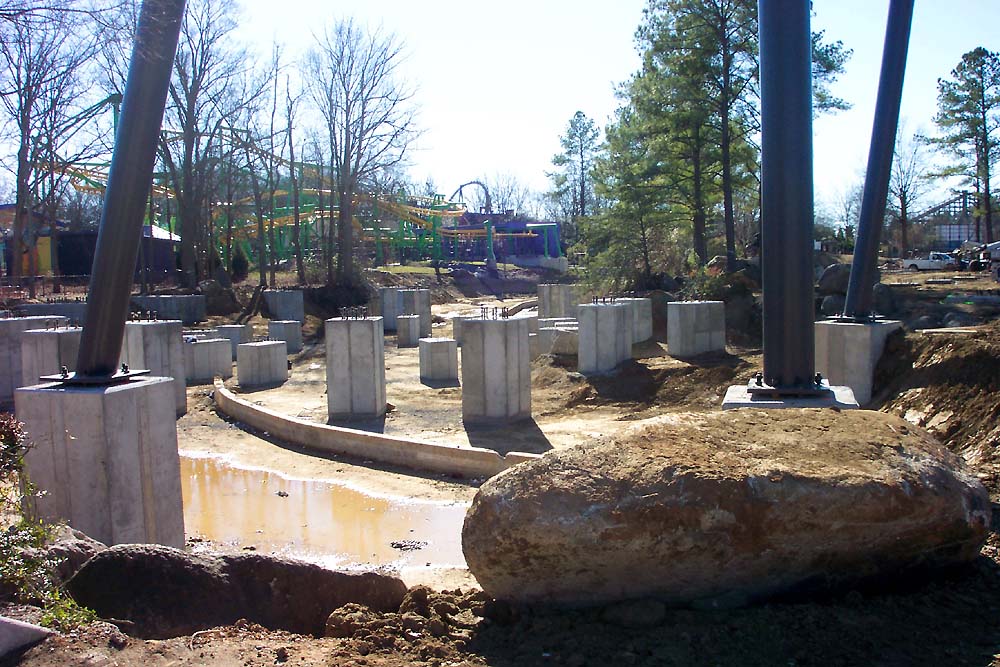 This is going to be the location of the "Borg Sphere" as part of the ride's themeing.
New Photos added: January 8th, 2004: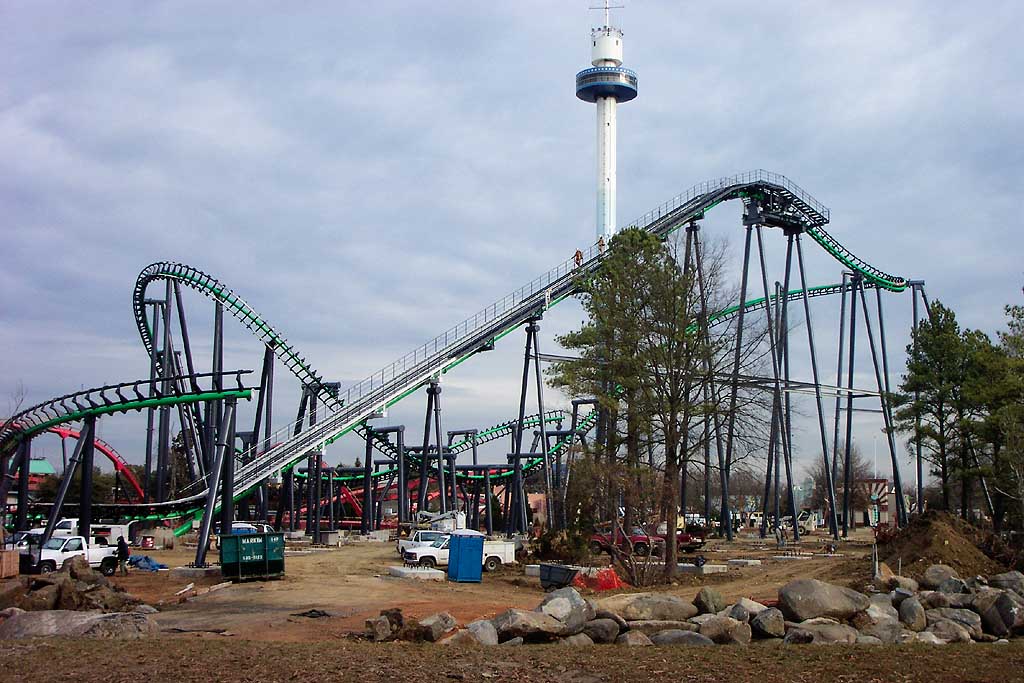 As you can see from this shot, a lot of work has been done in the past few weeks.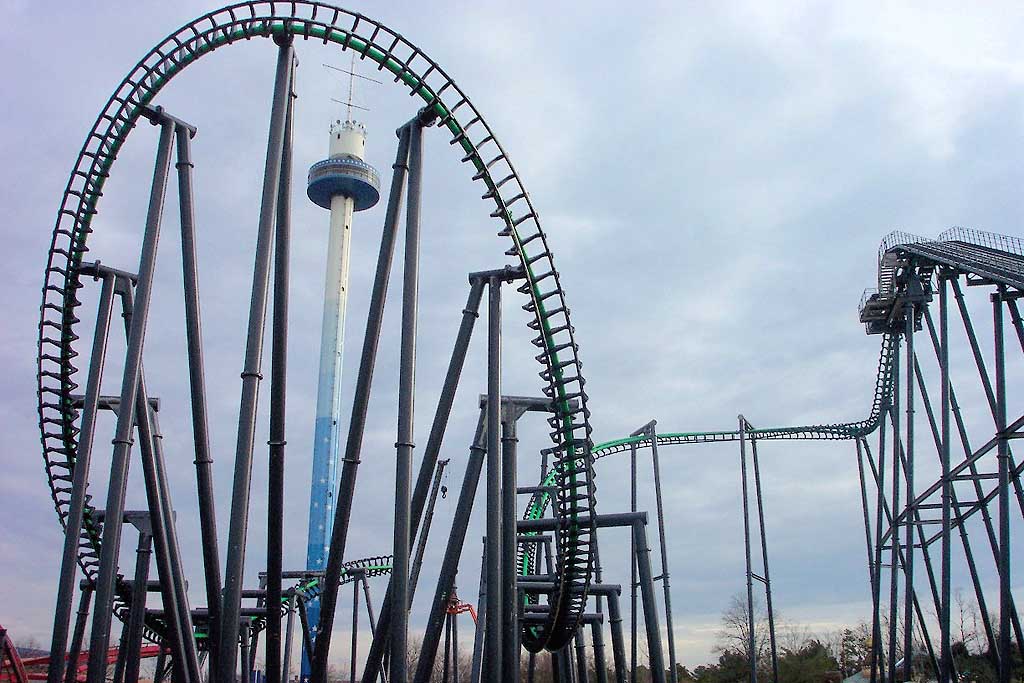 The first drop and 'horseshoe' are both complete.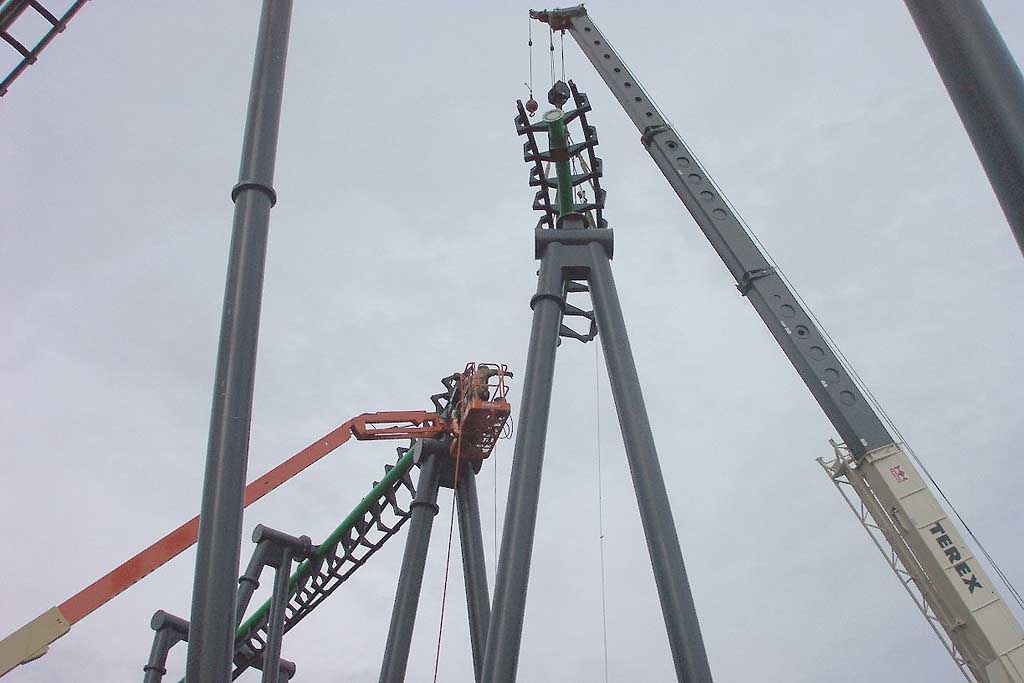 Here's another shot of track being put into place.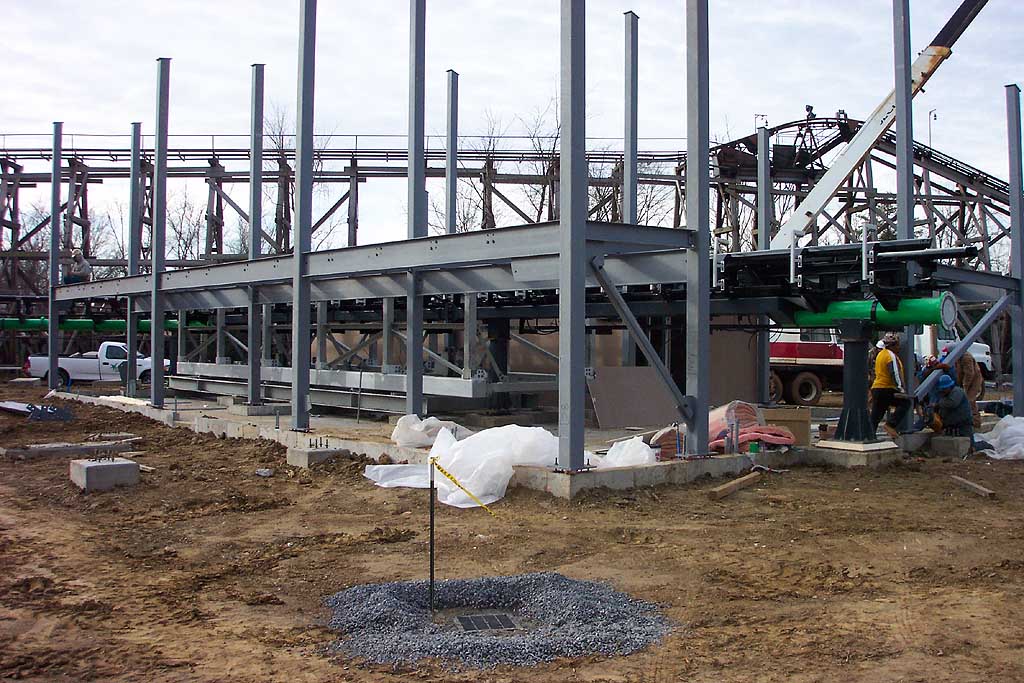 More work continues on the station.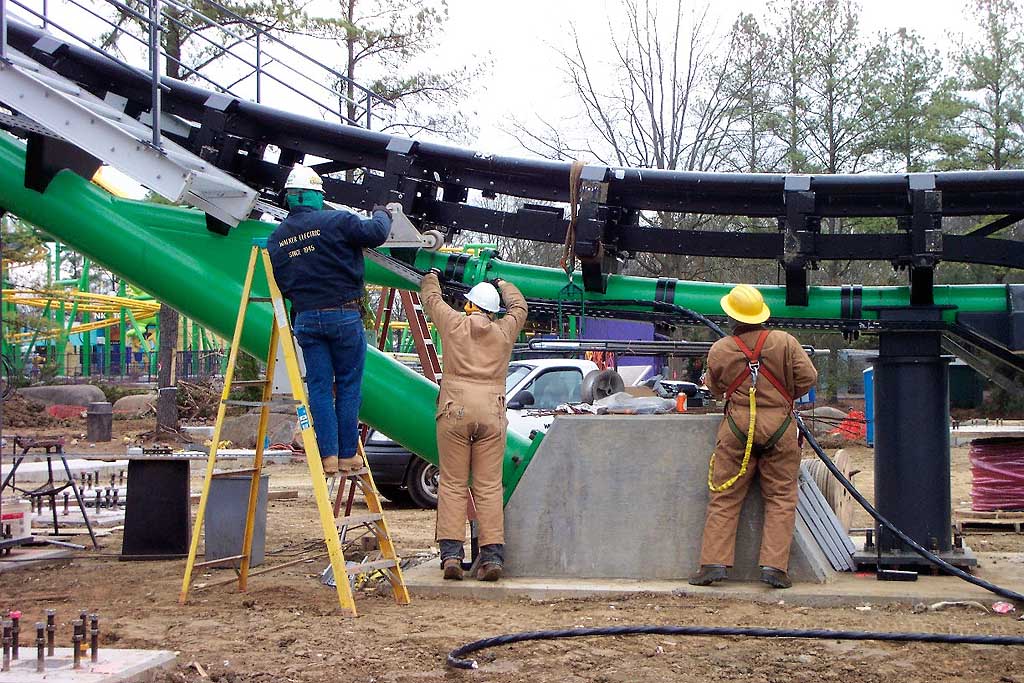 Crews are working on the rides electrical components.
Carowinds is telling me that the name of the coaster will be announced on January 15th!
New Photos added: December 29th, 2003: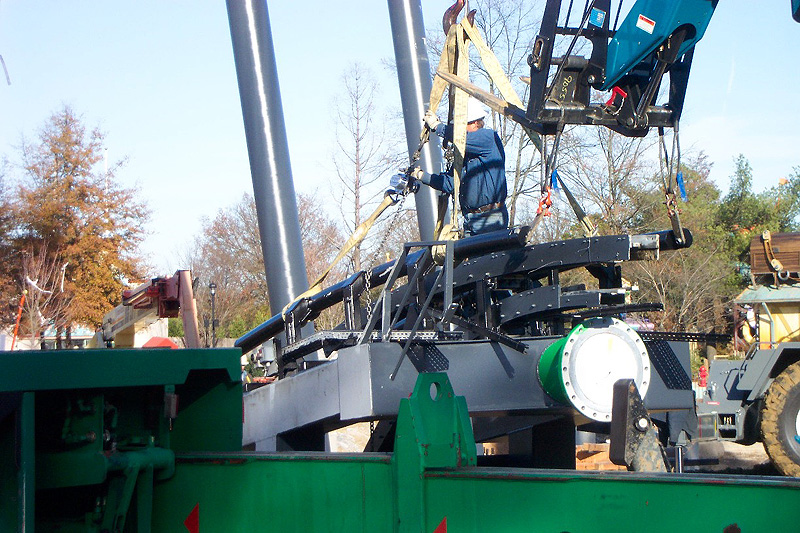 This section of the coaster that is being prepared to be lifted on the crane is the first piece of the first drop.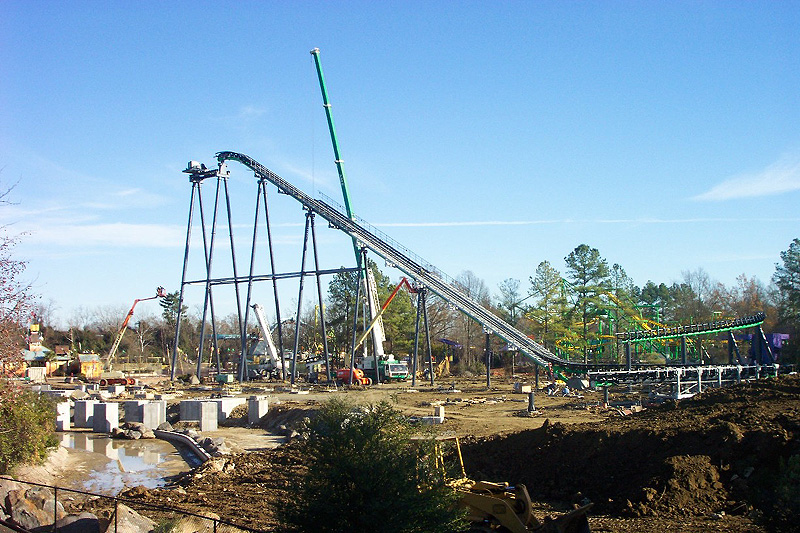 As you can see, the highest point of the coaster is now in place.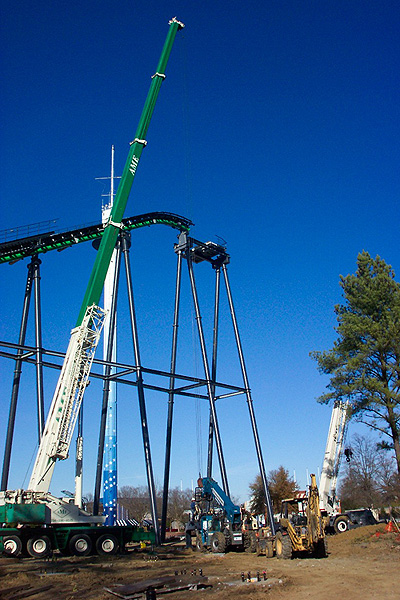 If you're passing on I-77 or Carowinds Blvd., you should be able to notice the coaster rising above the treeline!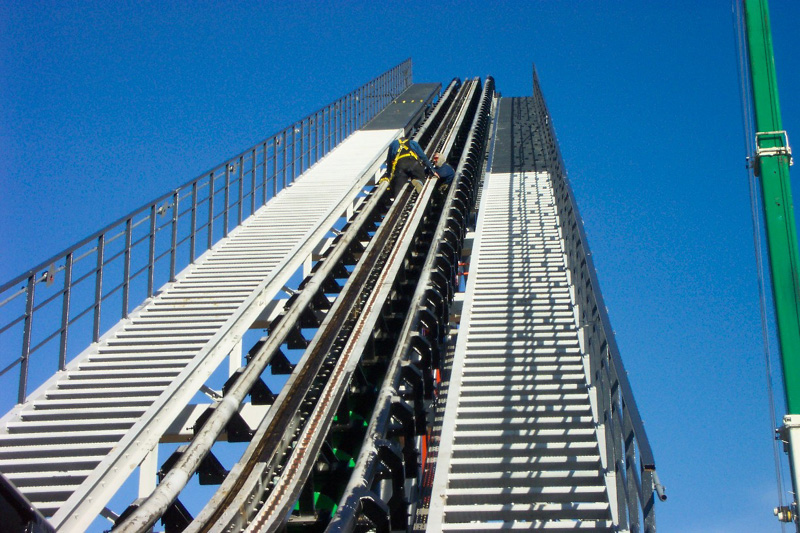 Finally, there's a shot looking directly up the lift hill.

You'll notice in the following photos that almost all of the footers are in place. Photos 3, 4 and 5 show the real news -
The First Piece of Steel is in! And if you look closely in photo 5, you'll see the wooden forms for the station in the back left.
We'll be doing some work to our website during the next couple of weeks.
We're going to try to load the Flying Coaster animation, as well as begin a construction update page for the coaster.

Name and theme will be announced Mid-January!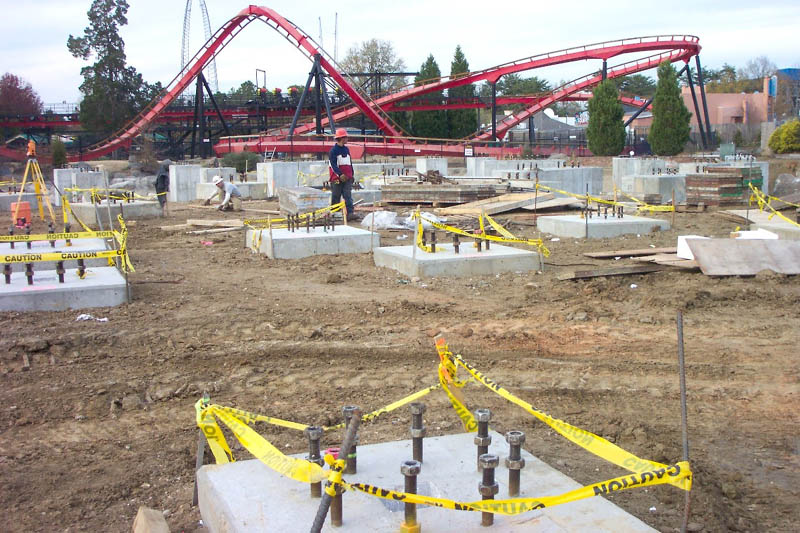 You can see Vortex in the background!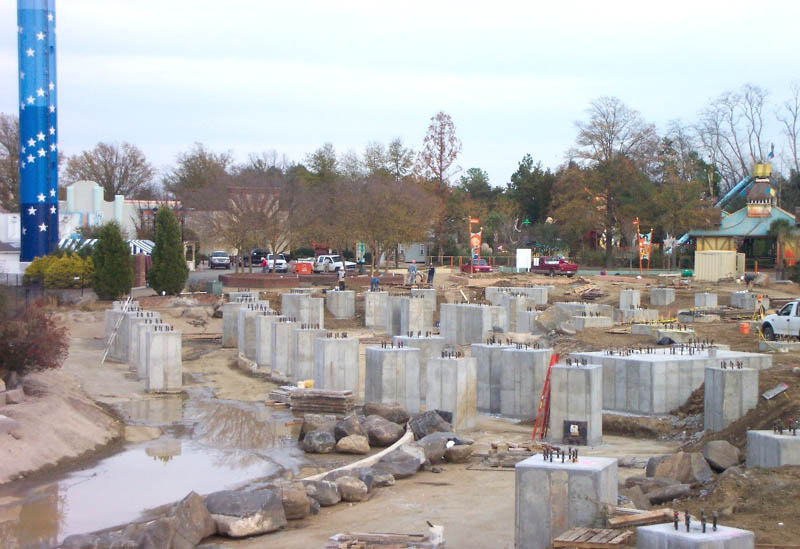 The flying coaster looks like it will come close to a lot of the park's other rides.
(The Observation Tower is just to the left)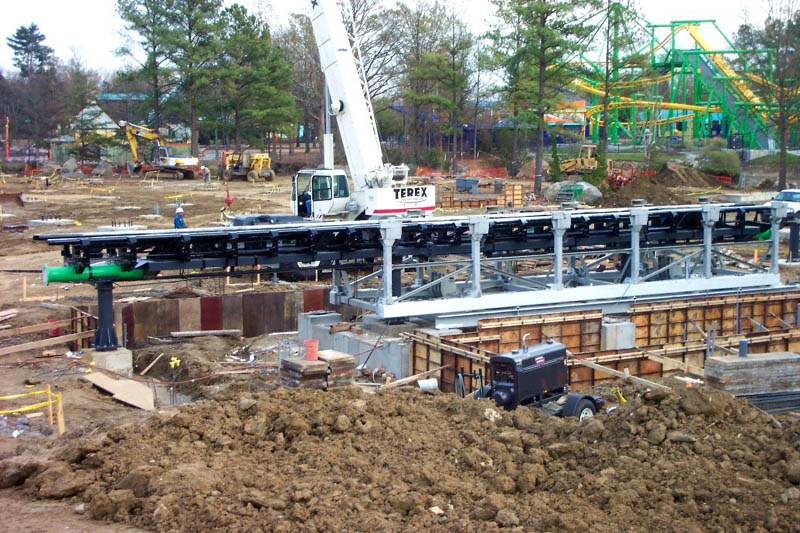 The first piece of steel! =)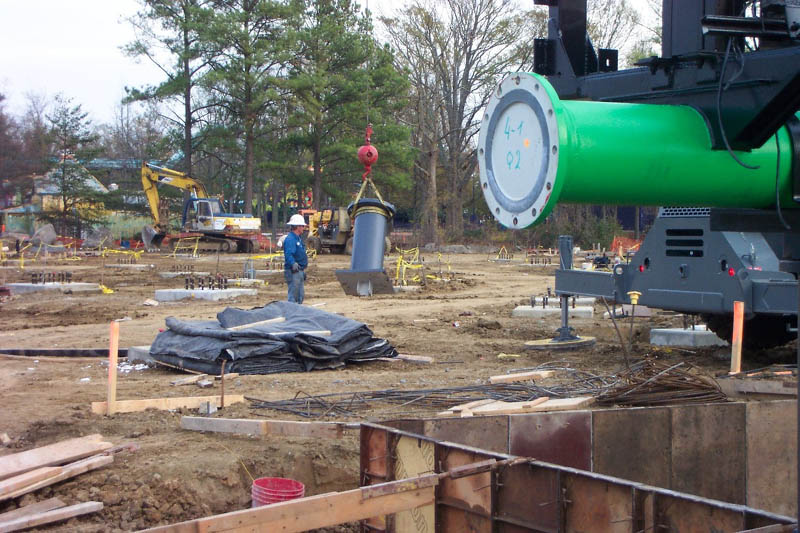 Looks like more supports going in.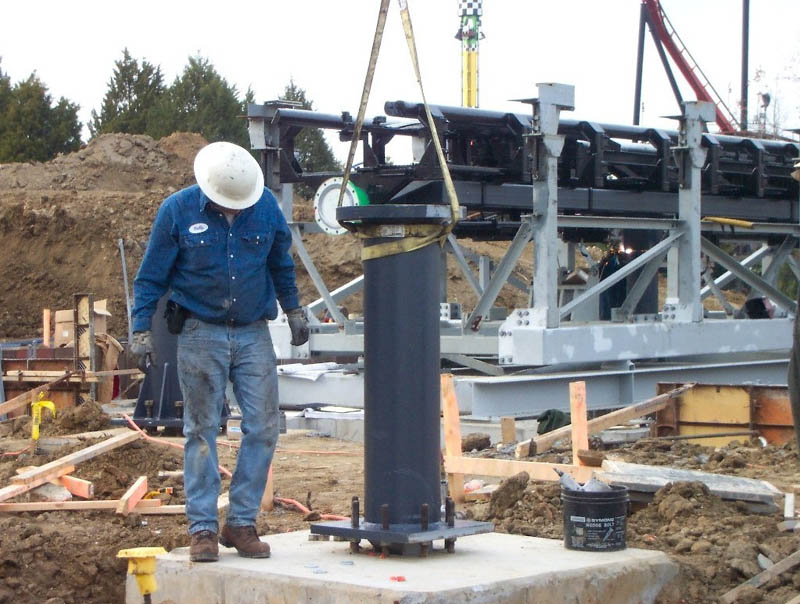 The wooden forms for the station in the back left.
I want to extend a special thanks to Carowinds's PR department for sending over these pics!