Roller Coaster Photo Gallery!_  Robb Alvey's Coaster Videos on DVD! Videos for Download!  _Links! Home! Contact Us!
Six Flags Marine World
Vallejo, CA
Official Web Site: www.sixflags.com
All photos and captions by Robb Alvey & Elissa White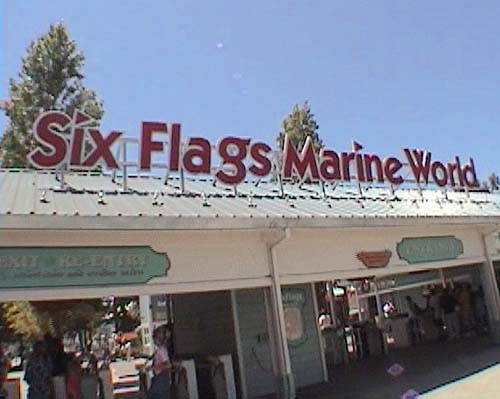 We finally made it to Six Flags Marine World!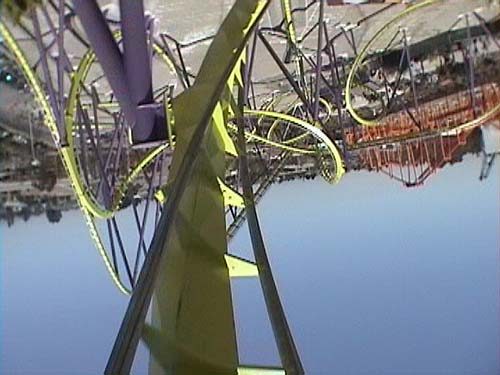 From the heartline spin you can see the twisted layout of Medusa!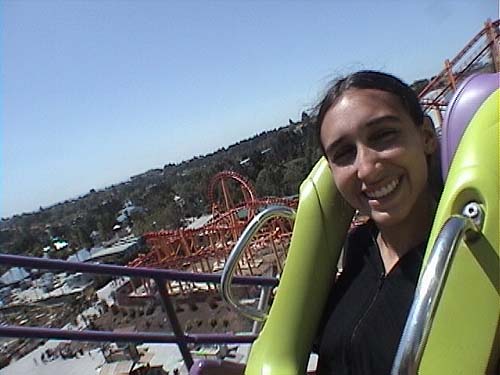 "This B&M is ok, but when can we go roll back on that awesome Vekoma machine behind me?"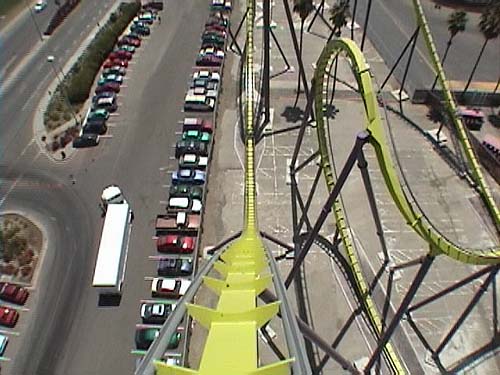 Truck parking to the left, Medusa parking to the right!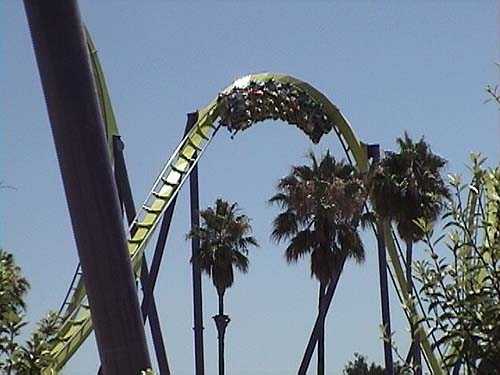 Heartline spins on B&M sit down coasters are always fun!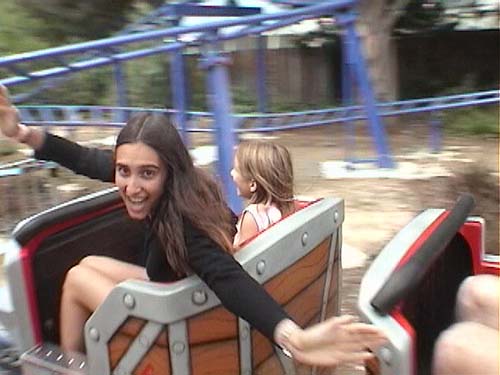 Once again, Elissa kidnaps children to increase her coaster count!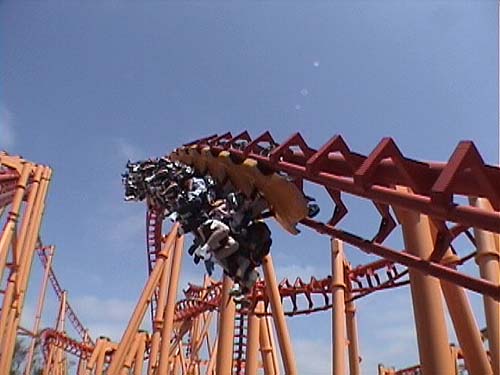 (chanting) "Roll Back!  Roll Back! Roll Back!"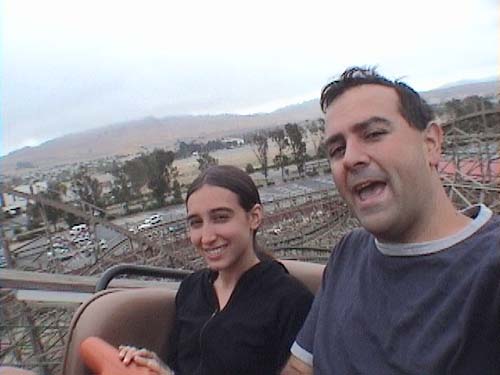 "Here we are on Roar!"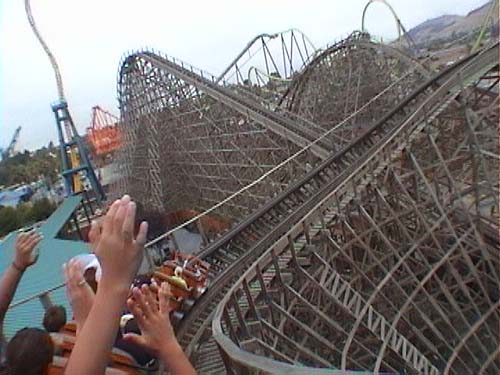 Roar has a pretty twisted layout, and you can see how close V2 was built to this ride.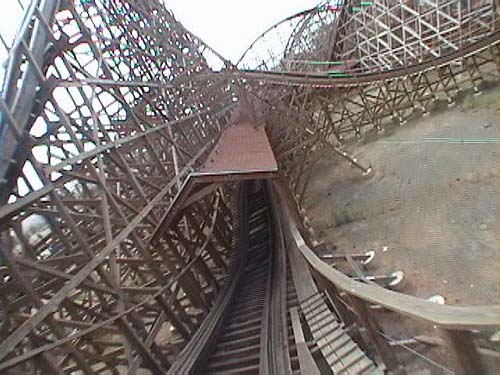 All the really cool California coasters have a shed!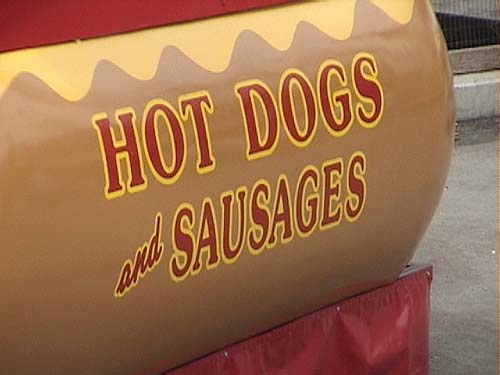 Robb says "Ahh, this is more like it!"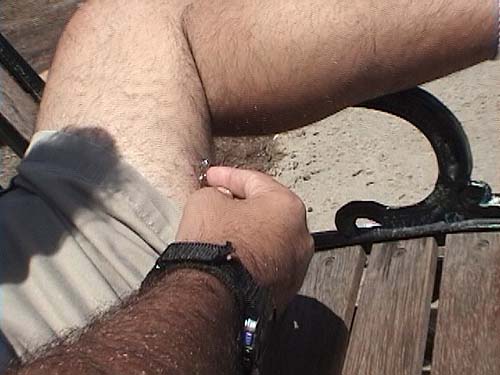 Without trying to be too graphic or disgusting here, this is a photo of my very first bee sting.
Needless to say, I am very proud of it!  No laughing, please!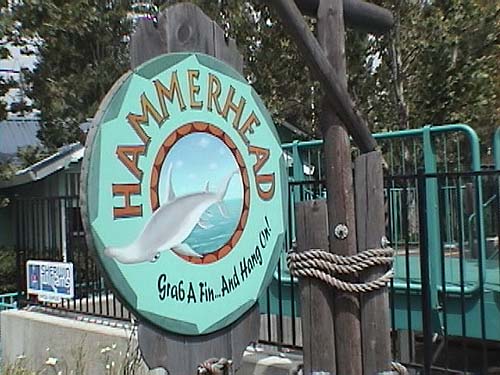 "I am a Hammerhead Shark...I make no sound!"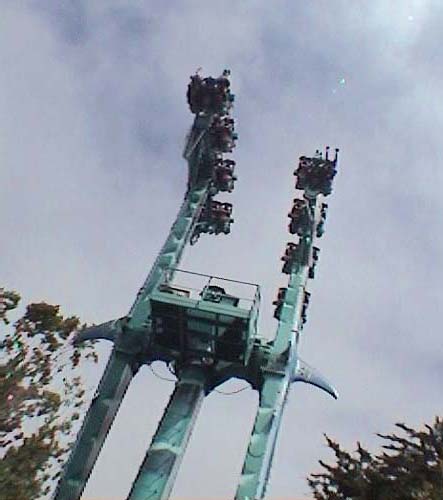 "My wide head helps me see, swim, and spin upside down REALLY well!"