Roller Coaster Photo Gallery!_  Robb Alvey's Coaster Videos on DVD! Videos for Download!  _Links! Home! Contact Us!
Paramount's Great America
Santa Clara, CA
Official web site: http://www.pgathrills.com/
All photos and captions by Robb Alvey & Elissa White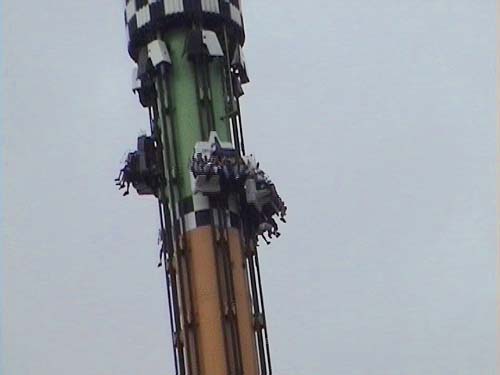 Elissa couldn't wait for yet another Intamin drop credit!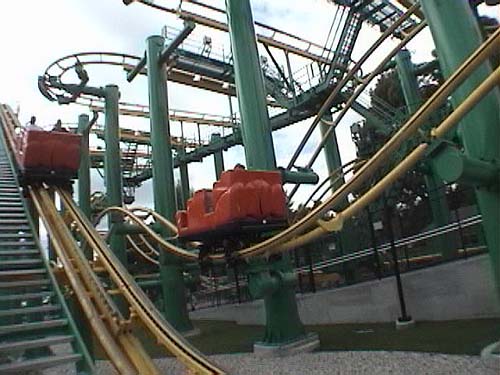 Plenty of banked turns await us on the Arrow Psycho Mouse.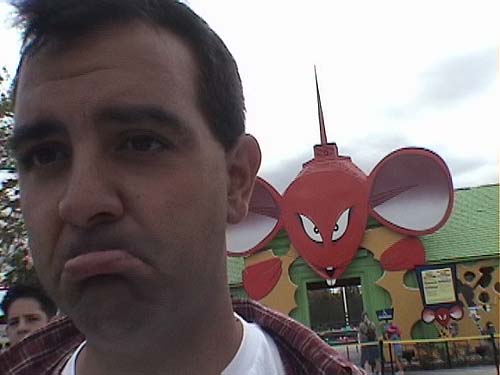 Robb is sad to realize that the mice have eaten all the cheese.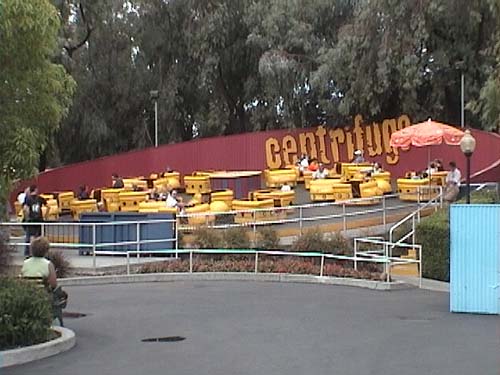 This ride here is an aneurysm waiting to happen!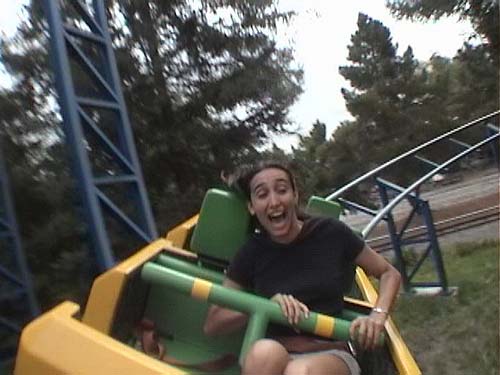 Elissa gets thrown around on another Intamin credit!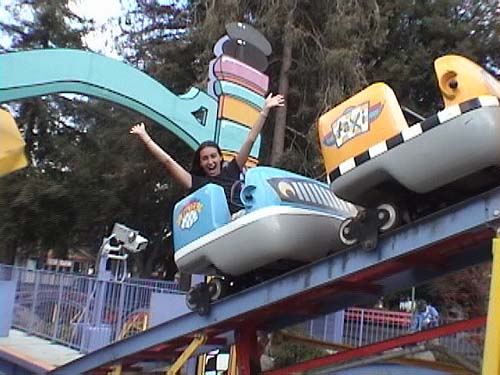 "Hey wait, where's the stolen kid???"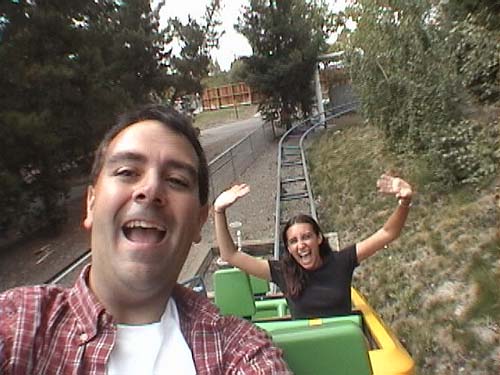 Green Slime Mine Train was definitely the hit of the day!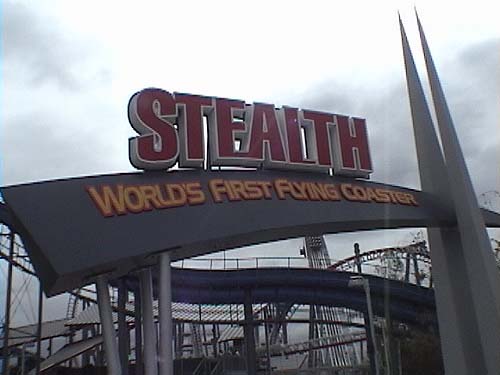 A picture is worth at least a stupid caption!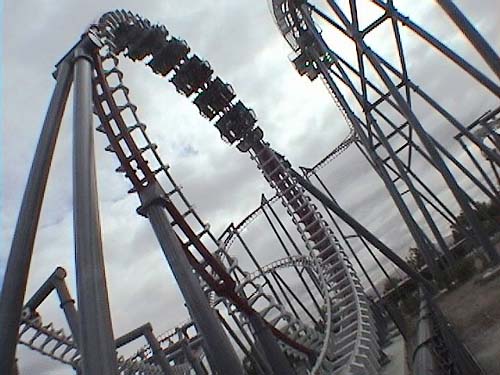 Wow!  We actually got to ride this more than once!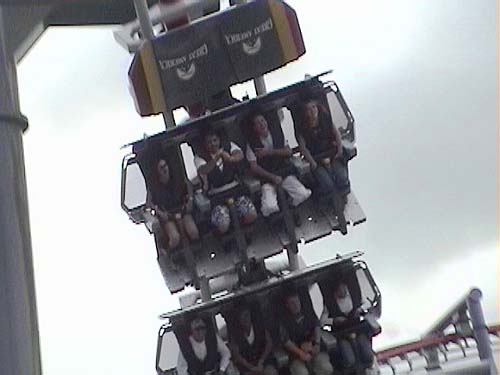 These people look pretty relaxed for 55 mph!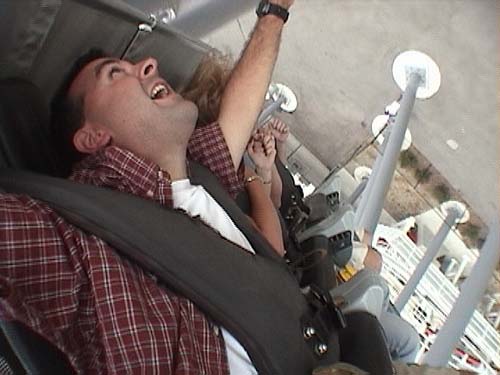 This is a prime example of why they needed thicker restraints on the new versions of this ride!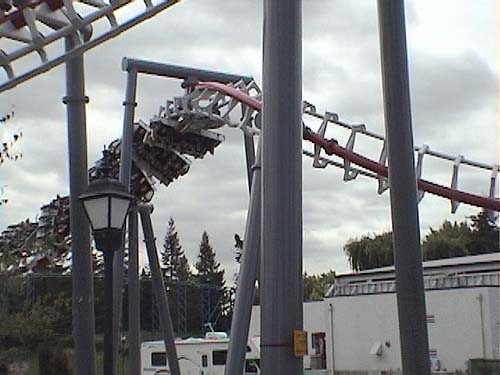 Here you can see one of the differences between Stealth and the new versions.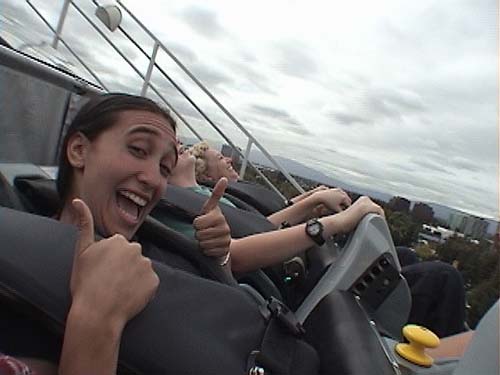 Two thumbs up for the Vekoma ride???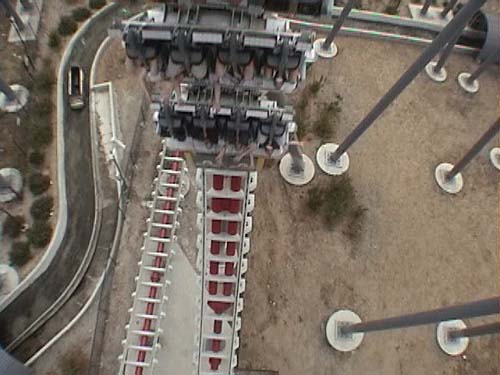 This is one of the cool visuals on Stealth!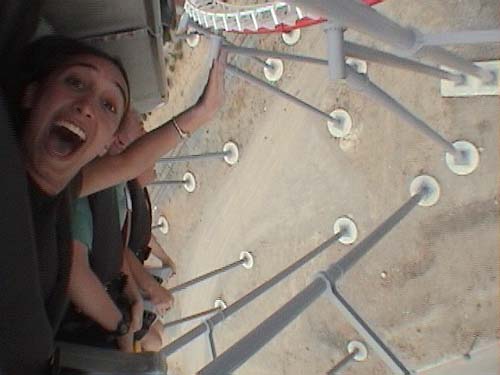 "Hey, where are those face choppers everyone was talking about??"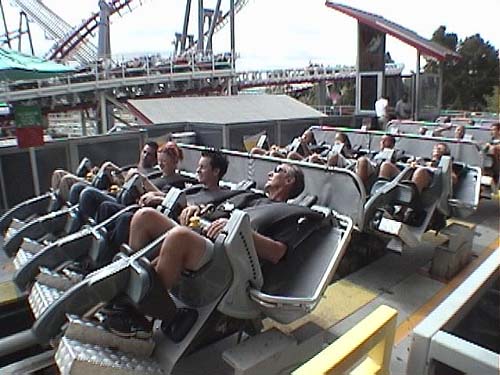 Sit back, relax, and try not to melt in the blazing sun!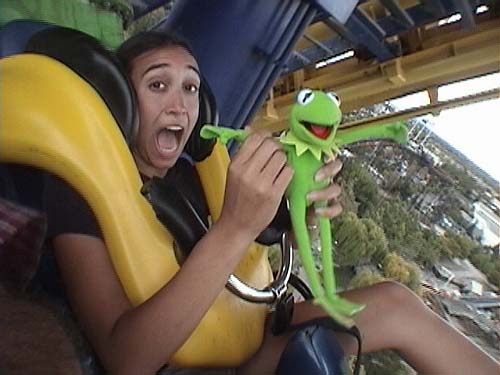 Elissa and Kermit share the same worries on the Vekoma Invertigo!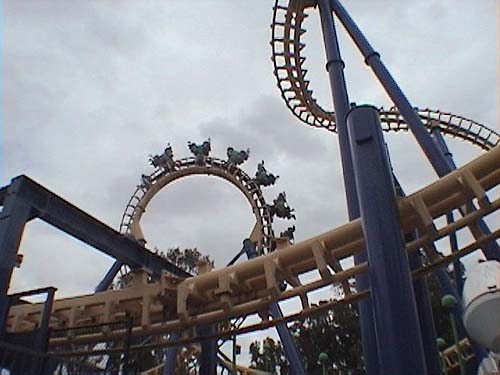 "No, that doesn't look ANYTHING like Deja Vu!"  =)
Click HERE for page two of Paramount's Great America Photos!