Roller Coaster Photo Gallery!_  Robb Alvey's Coaster Videos on DVD! Videos for Download!  _Links!__Home! Contact Us!
Elissa's Moving to California Trip!
Robb & Elissa drive across the US hitting both big and small parks along the way!
Six Flags Over Texas Frontier City Wonderland Cliff's Amusement Park Six Flags Magic Mountain
Wonderland Park
Amarillo, TX
www.wonderlandpark.com
Photos and Captions by Robb Alvey & Elissa White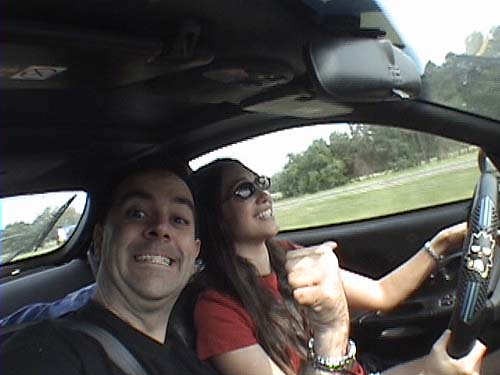 Driving through the Texas Panhandle we saw the "Western Hemisphere's Largest Cross!"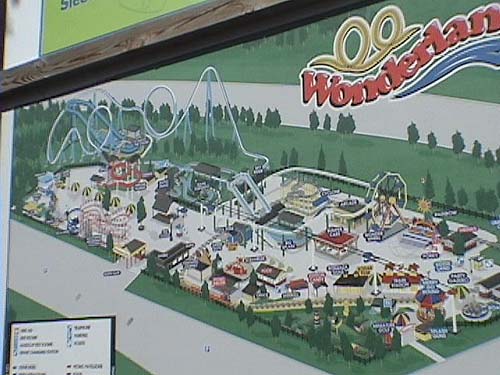 Who is this map company who does all these maps that are the same!!??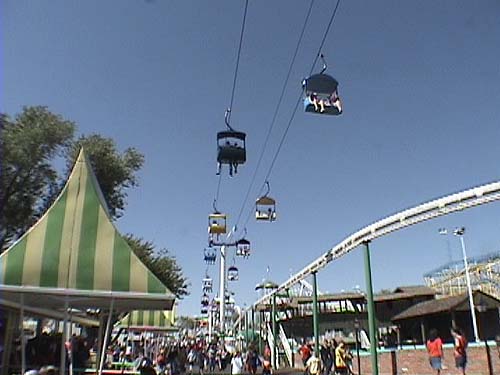 We advise anyone who visits this park not to walk under the skyway as kids were spitting off of it like crazy!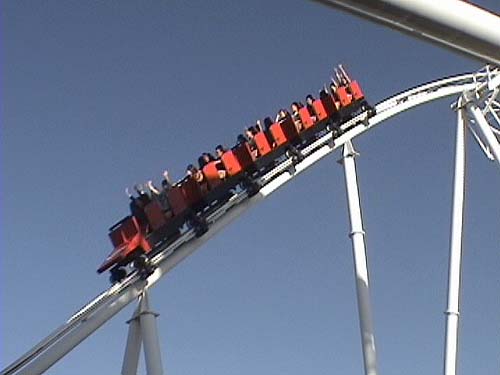 The main reason we hit this out of the way park was to ride the crazy OD Hopkins coaster with PTC Steel trains!!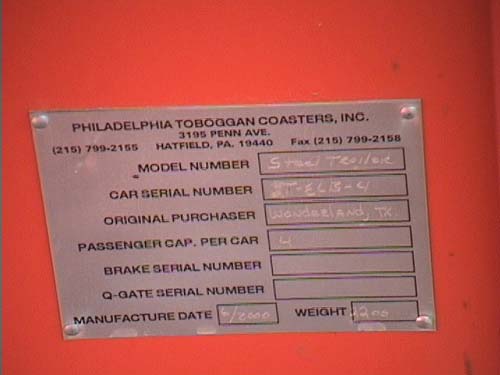 Here's proof!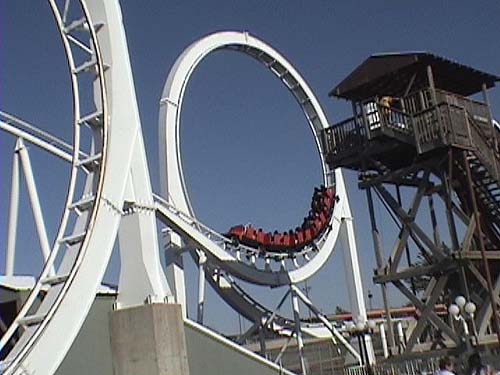 This ride is short, forceful, and messed up!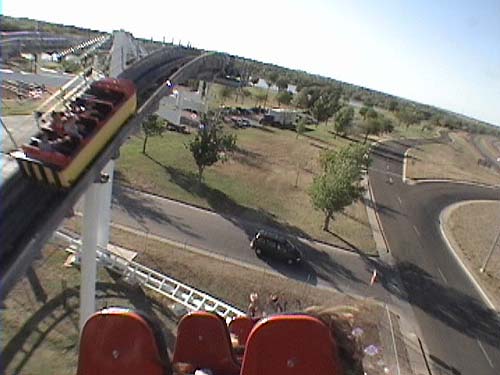 The bottom of this drop pulls some major G's!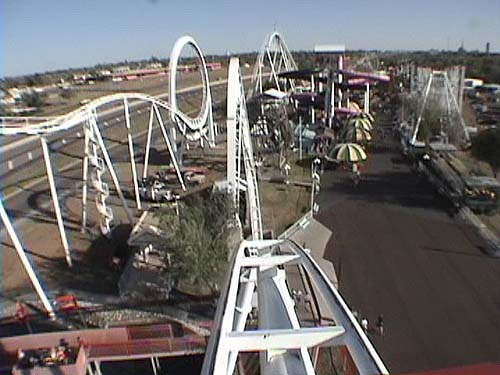 This is pretty much the entire layout of the ride.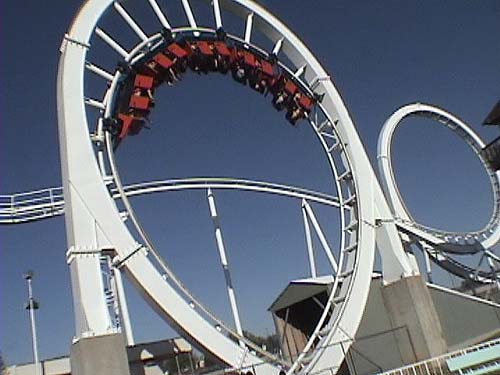 The two loops on this ride are quite odd.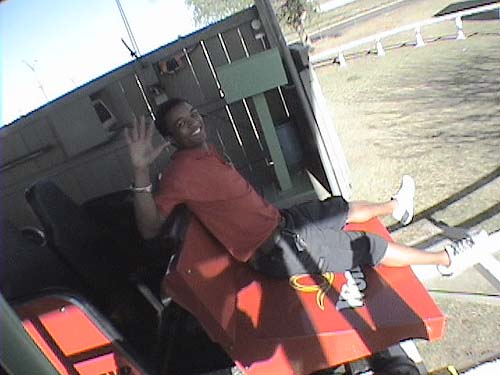 The ride op informs us that he is going to ride like that some day.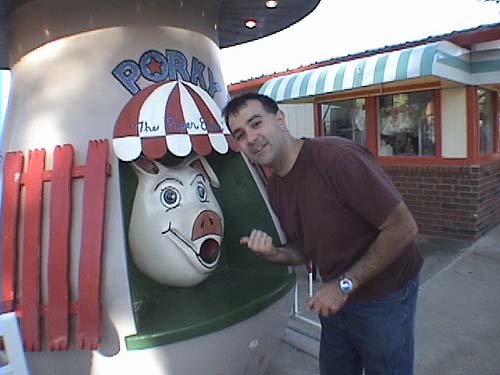 Hey! It's just like we're back at Efteling!