Roller Coaster Photo Gallery!_  Robb Alvey's Coaster Videos on DVD! Videos for Download!  _Links!__Home! Contact Us!
Elissa's Moving to California Trip!
Robb & Elissa drive across the US hitting both big and small parks along the way!
Six Flags Over Texas Frontier City Wonderland Cliff's Amusement Park Six Flags Magic Mountain
Six Flags Over Texas
Arlington, TX
www.sixflags.com
Photos and Captions by Robb Alvey & Elissa White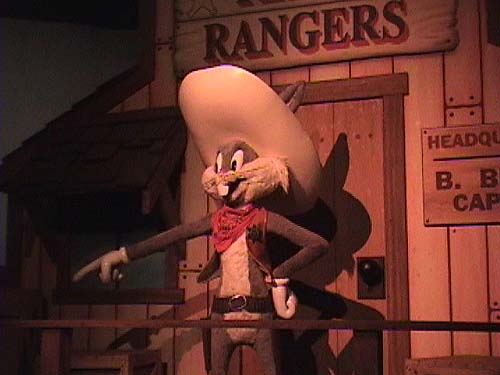 Bugs Bunny points us in the right direction in the dark ride.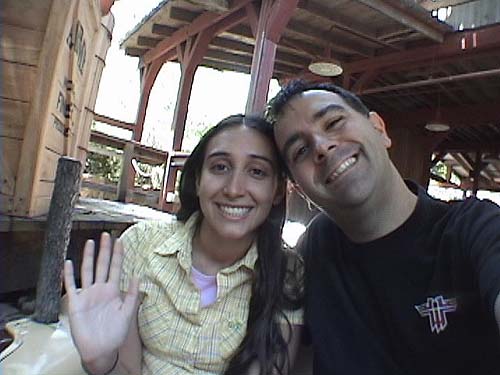 The boat ride is cute, unlike Robb.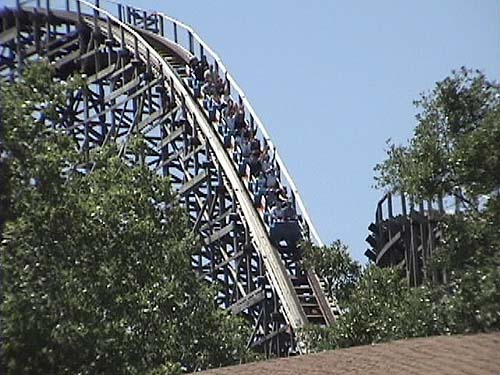 Ahh, no sheds yet as we're not to California!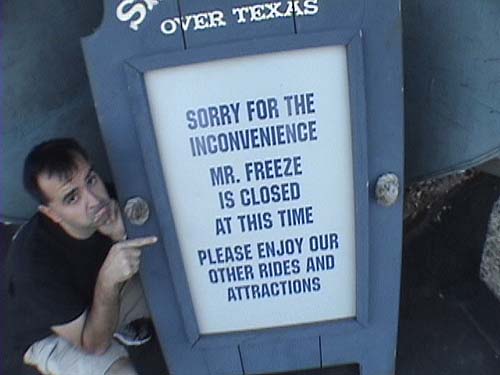 We were both pretty bummed that Freeze is having issues and hasn't opened yet.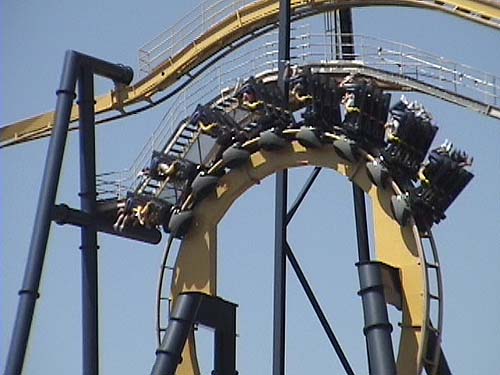 Oooo, Yellow Batman!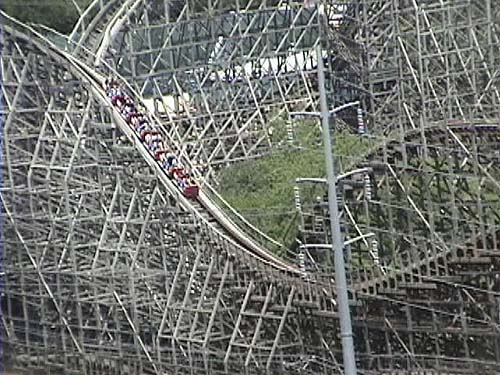 The Texas Giant lives up to its name!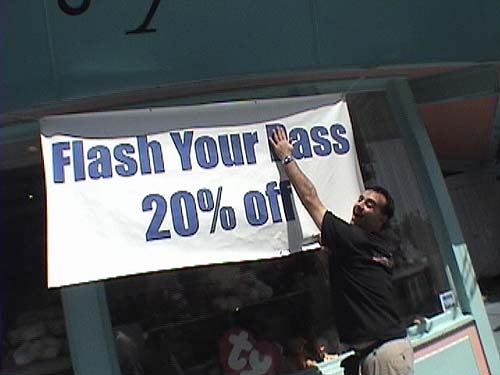 Robb finds a way to make a scene as usual!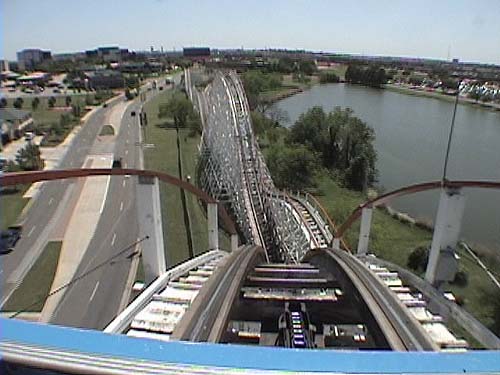 Judge sits by itself on the other side of the lake.

Here it comes!!! The reason Titan is sooo much better than Goliath!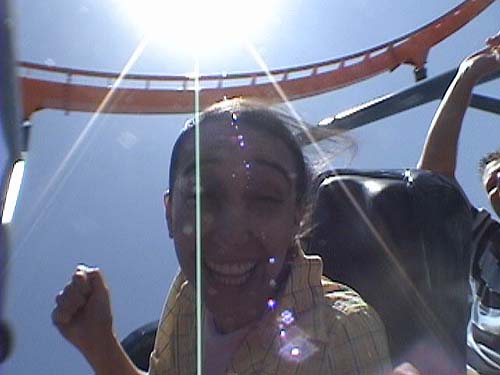 YAY!!! Extra Helix!!!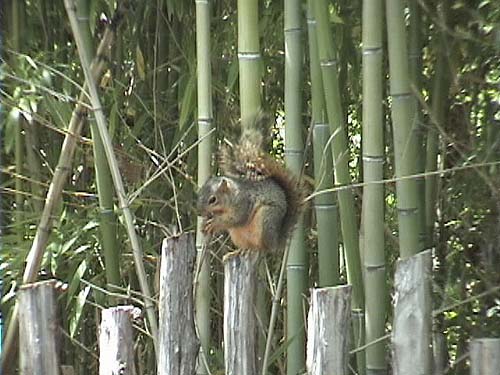 Aww cute little squirrel guy!
Click HERE for Page Three of Elissa's Moving to CA trip Photos!