Roller Coaster Photo Gallery!_  Robb Alvey's Coaster Videos on DVD! Videos for Download!  _Links!__Home! Contact Us!
William's Grove Amusement Park
Williams Grove, PA
Official Web Site!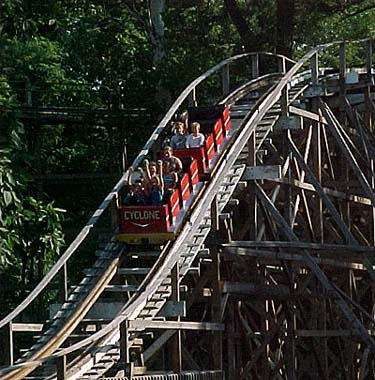 The Cyclone is the main draw here. It's a pretty old looking ride that has been re-built in house many times.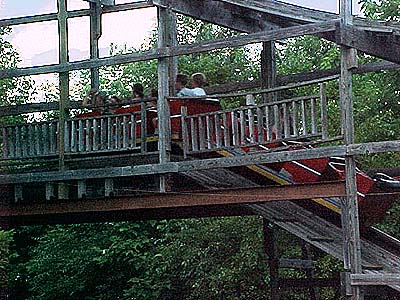 This 'home made' coaster includes this 45 degree hill!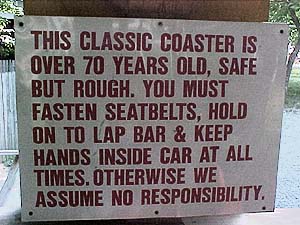 Here is the sign before entering the ride!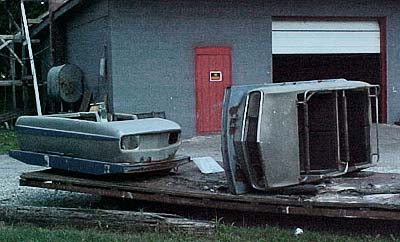 The Wildcat was not yet operational on our visit.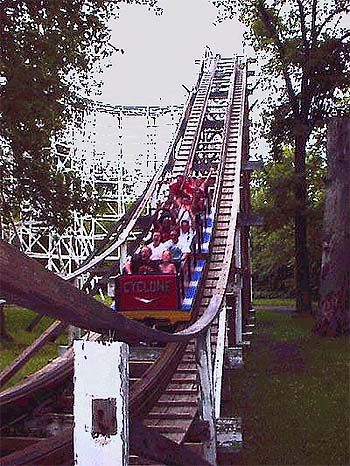 The first drop is not very big, but you DO feel it! Check out those wood beams.
The one on the left is hardly nailed together, and the farther right ones are falling over!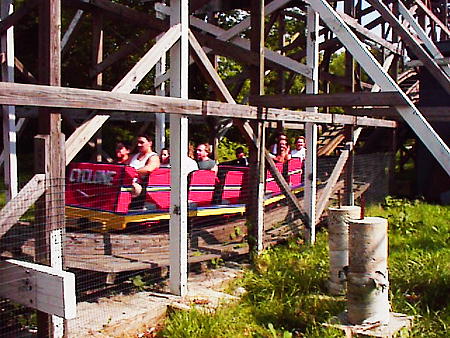 The ride is VERY speedy and lives up to it's reputation!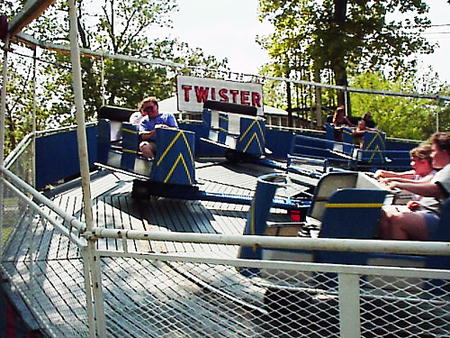 This evil flat ride called "Twister" pulls some very heavy positive Gs!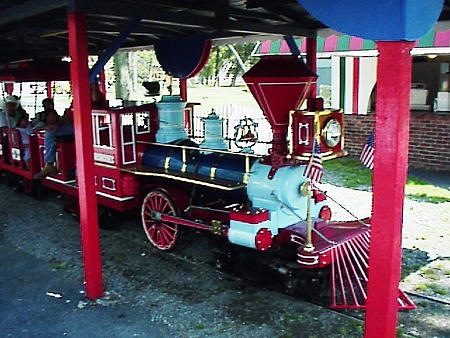 The park does have many other rides like a Tilt-A-Whirl, Paratrooper, Octopus, and this train ride.