Robb & Elissa Alvey's Wedding Photos & Video!
November 22nd, 2003
Walt Disney World Wedding Pavilion and Boardwalk Resort
Pre-Wedding & Illuminations Party Photos Ceremony Reception Magic Kingdom Portraits
EPCOT Disney/MGM Studios Best Onride Photo! Magic Kingdom Animal Kingdom
Universal Orlando Old Town IAAPA Surfing Class XMAS Cruise Wedding Update Home
Click HERE to download Robb & Elissa's Wedding Video

Universal Islands of Adventure and Universal Studios Photos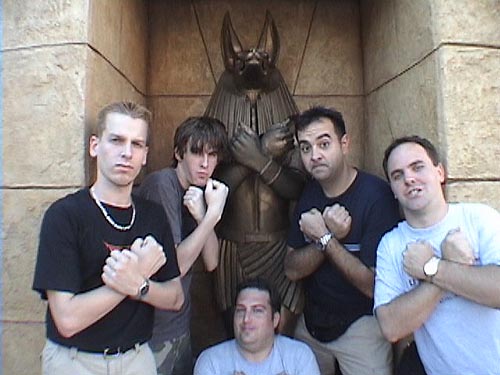 The boys are guarding the following secretive Mummy construction photos!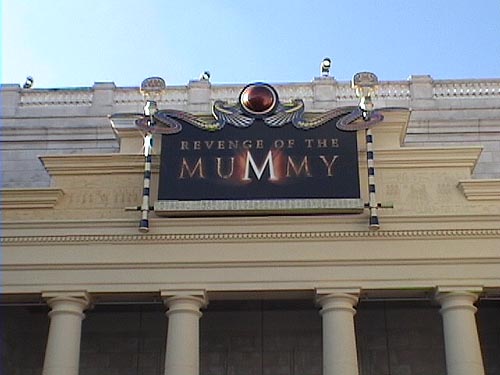 Some brave men lost their private parts in order to get these AMAZING construction photos!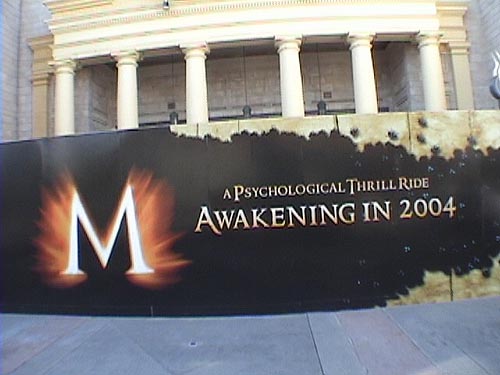 As you can see by this SECRET layout of the ride, it's going to be AWESOME!!!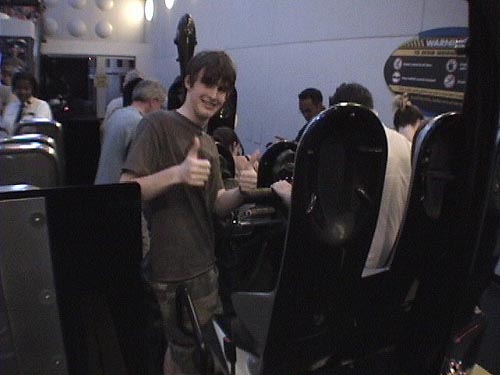 Why is this cool? We don't know, but for some reason everything Mark does is cool!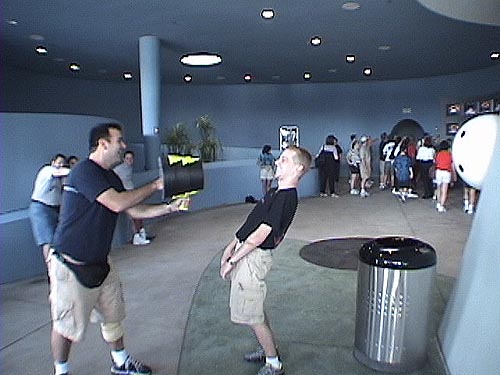 "Please let this shoot something else other than air!!!!"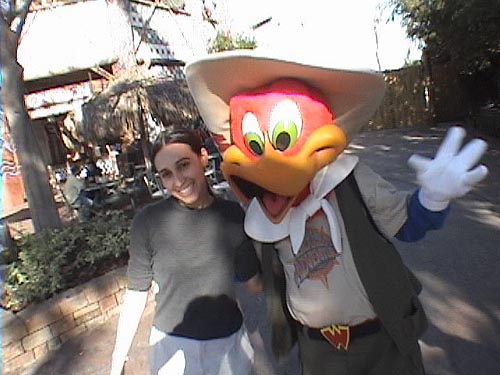 Elissa likes the wood....pecker!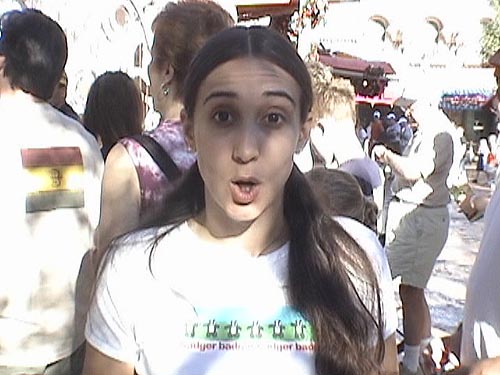 Elissa is in a trance from her Badger shirt!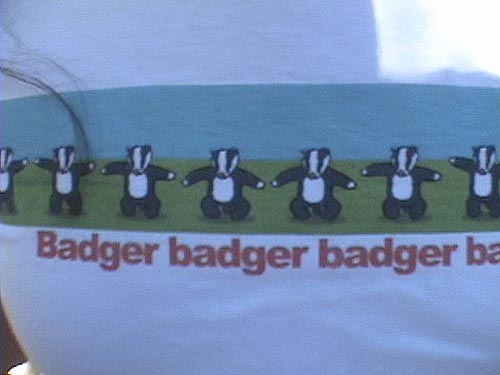 "SNAKE!!!!!"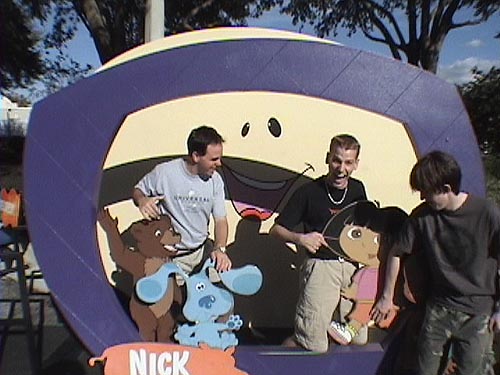 What is the Quaker doing to Dora?!?!?!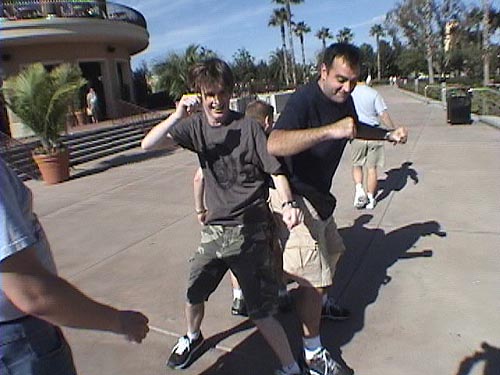 Why is Derek always behind all the really gay stuff???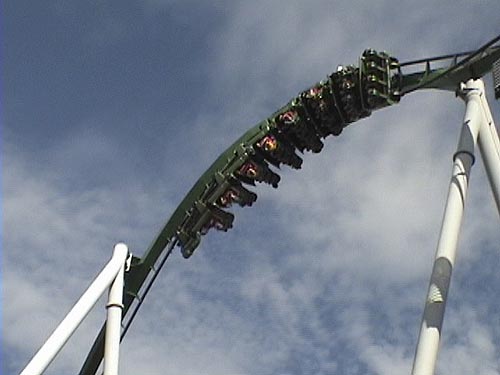 Oh, yeah...Hulk is here too!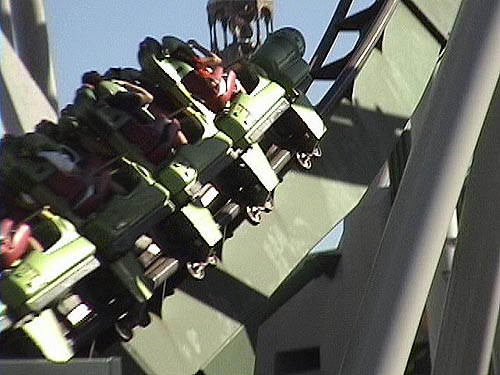 I guess since this is a Theme Park site we should try to have some coaster pics!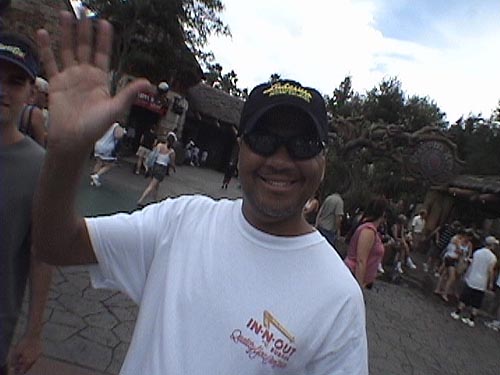 Marlon is like "Hey dude...how's it going?"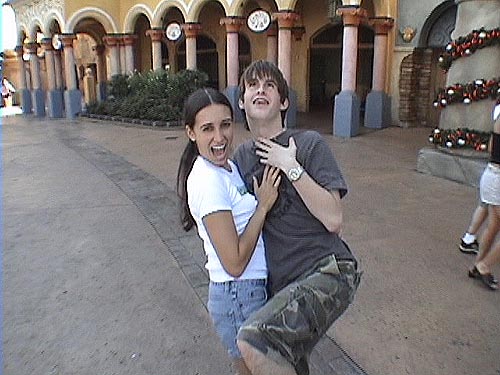 If Mark actually got as much action as it seems, he'd be one happy 15 year old!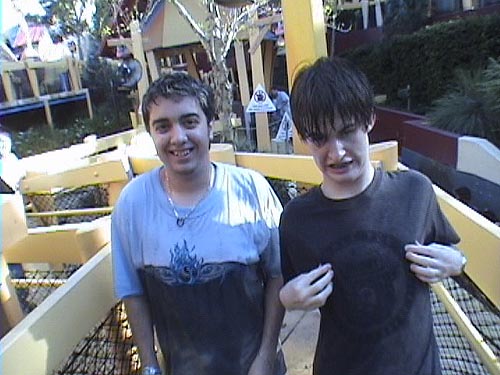 Mark is showing off his hard nipples!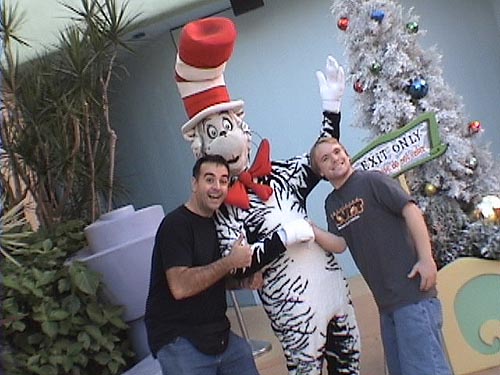 Robb and Joey hang out with the Cat in the Hat (Elissa wrote that awesome caption!)
Click HERE for Old Town Photos!