Schlitterbahn Water Park
New Braunfels, TX
Official Website: www.schlitterbahn.com
Spring 2004 Texas Trip Photos!
Six Flags Astroworld Six Flags Fiesta Texas Schlitterbahn Six Flags Over Texas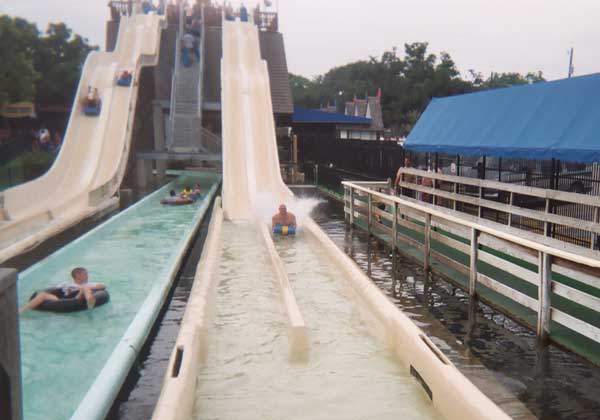 At the older side of Schlitterbahn they have an awesome racing slide with some GREAT airtime!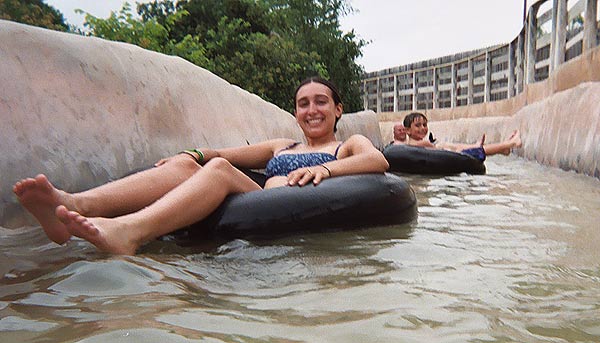 Check out Elissa in the 'natural spring water' tube chute.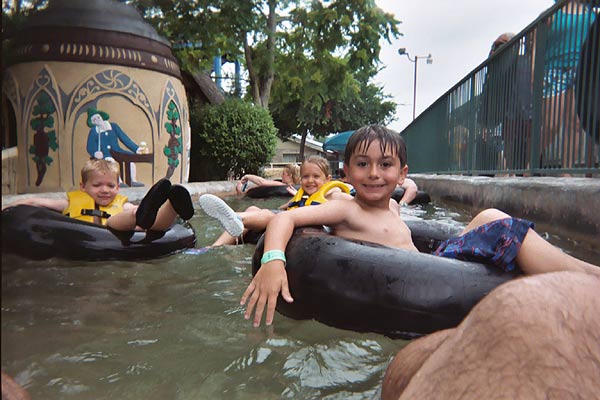 These tube chutes in the fresh water side of the park were better than the Blaster rides!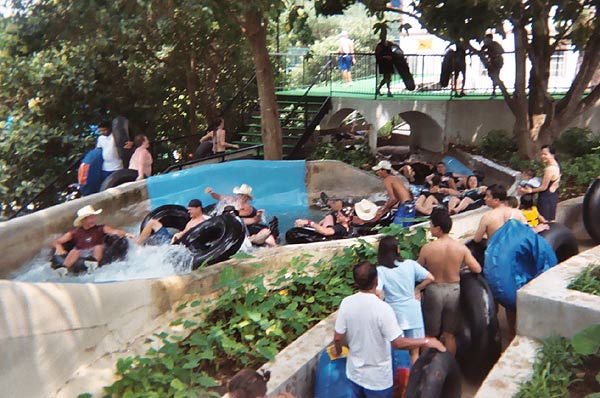 However you can see how they get jammed up with people!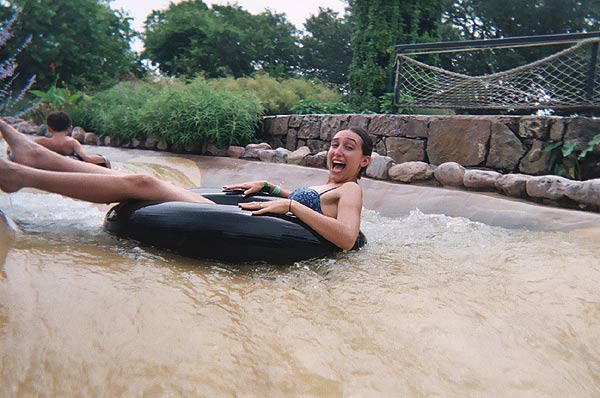 Most of the tube chutes have some pretty fast parts on them!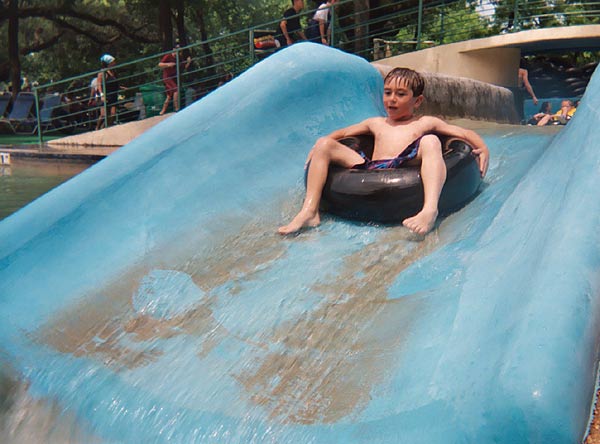 Dallas heads down one of the many slides on the tube chutes.

Amanda hangs out on the "45 minute" tube chute (which was only about 15 minutes long!) =)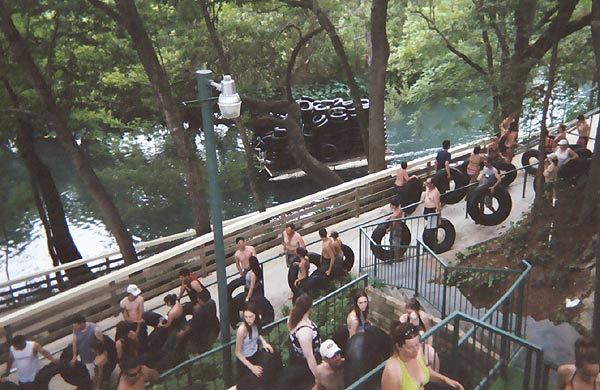 Tubes EVERYWHERE!!! Check out that barge on the lake!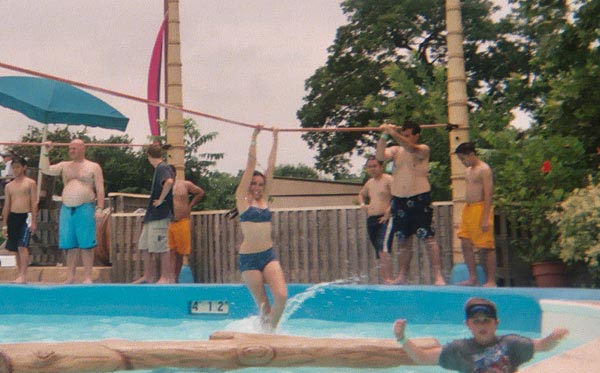 Back over on the more modern, chlorinated side, Elissa made it all the way across on the rope!
(Robb only made it about half way!) =)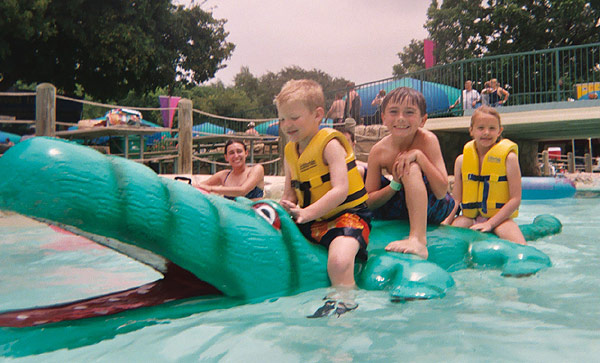 Any park where the kids can ride on Alligators in the lazy river is cool by me!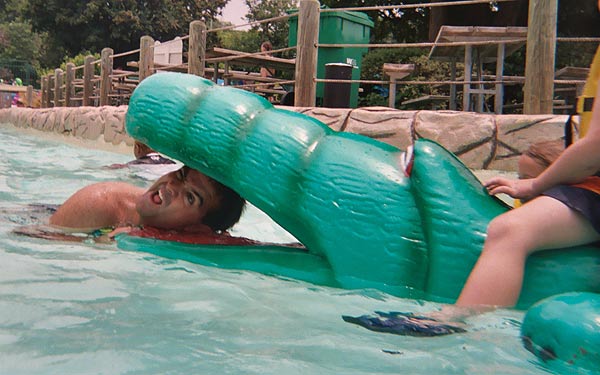 Oh, please....PLEASE let this come to life!!!!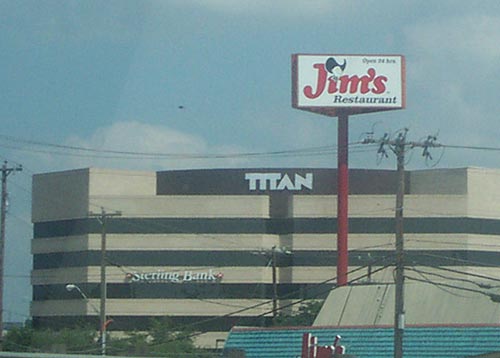 Now we found Jim's REAL moonlighting job!
Overall, Schlitterbahn was a really great park! Totally different than any other water park we've ever been to.
But it's not the "Disney of water parks" that the Travel Channel makes it out to be, it's more of the "Knoebel's of water parks."
A fun, hassle-free park that's great for families, but more of a 'camp ground' feel, and less of a 'resort' feel.
Click HERE to see "Six Flags Over Texas Spring 2004 Photos"