Roller Coaster Photo Gallery!_  Robb Alvey's Coaster Videos on DVD! Videos for Download!  _Links!__Home! Contact Us!
Click HERE to order Robb Alvey's Full Length coaster videos!
Six Flags St. Louis
St. Louis, MO
Official Web Site: www.sixflags.com
Photos and Captions by Robb Alvey & Elissa White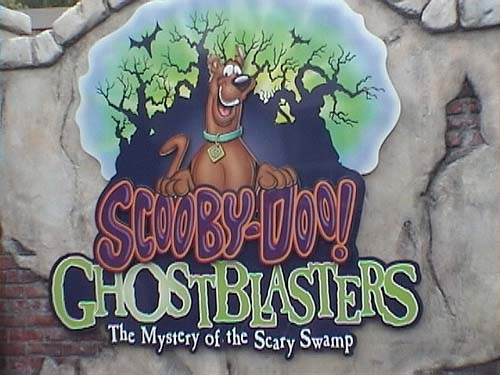 This was the new ride for 2002, it was extremely popular.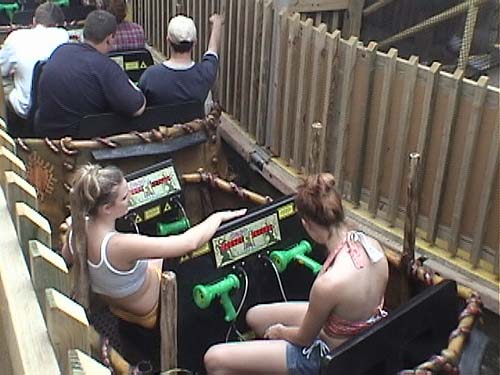 You ride around in boats and shoot things!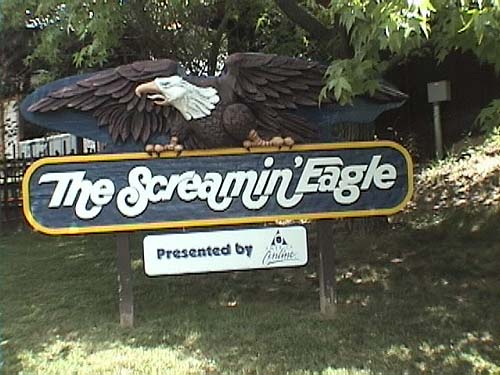 You've Got Eagle!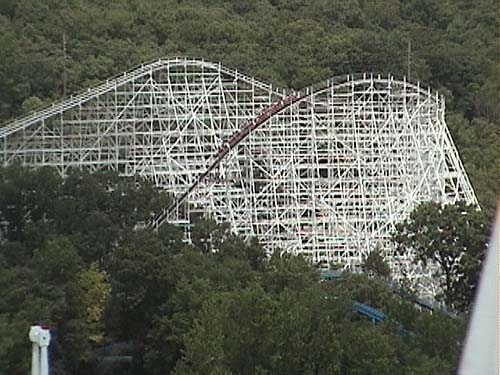 The back half of this park looks pretty Wooden, in more than one way!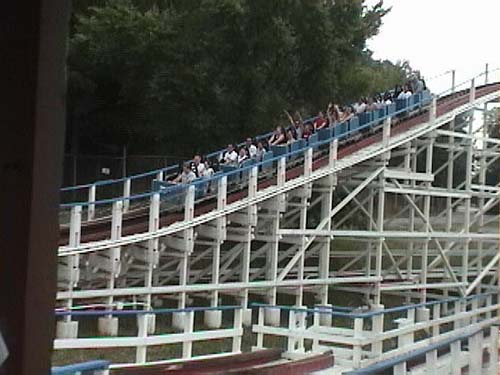 Eagle was running really great!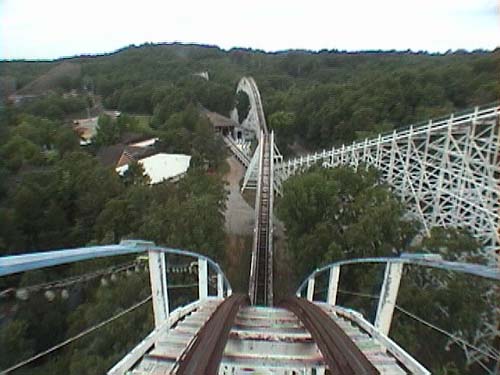 From the first drop you can see just how far you have to go to the next turnaround!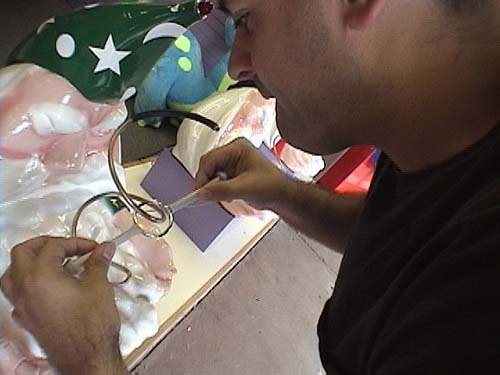 Robb showed off his mad skills in the Wacky Wire game!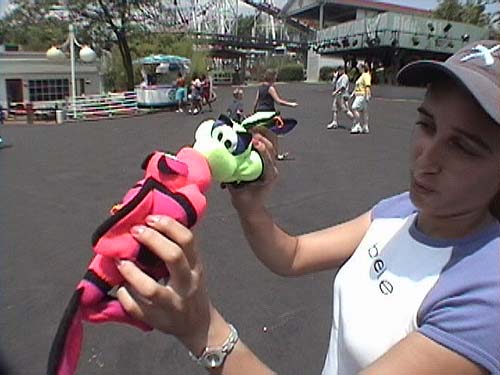 But Elissa won the fish!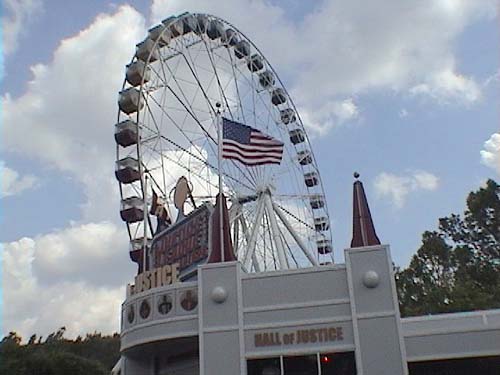 You can get some great views of the park from the Ferris wheel.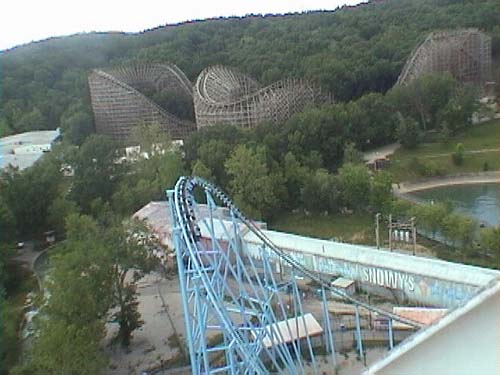 Here you can see Freeze and Boss.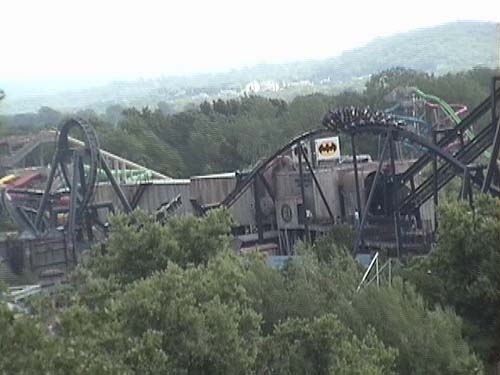 Here you can see Batman.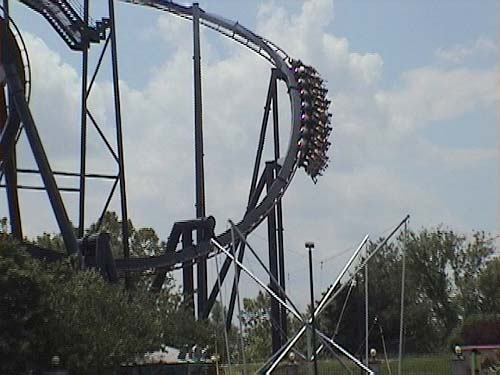 Ahh! It's going the wrong way!!!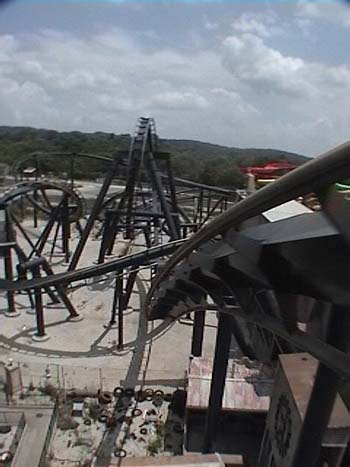 The line for the front was really short so we took advantage of that!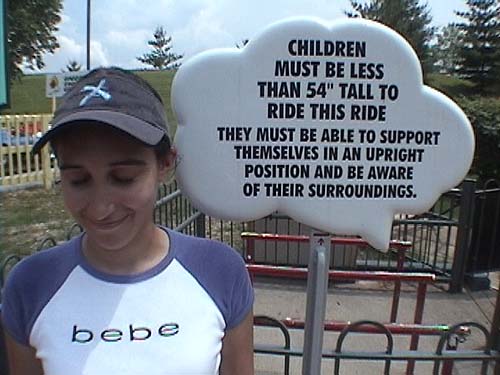 Elissa gets denied on a kiddie coaster yet again.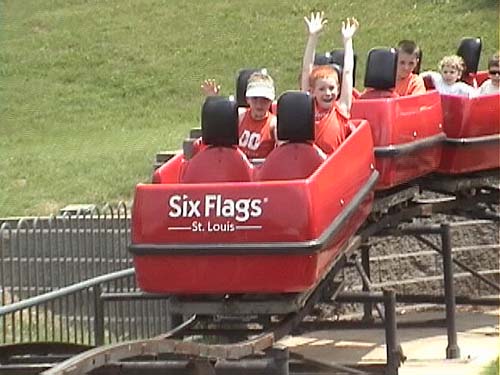 Those spoiled little brats!!! Why not let Elissa in the front!!!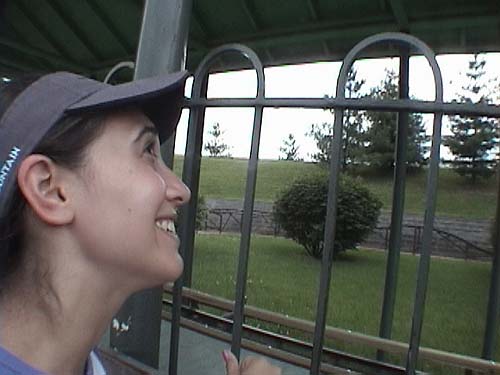 All the begging and pleading in the world wouldn't work!