"Solace 2002 Trip"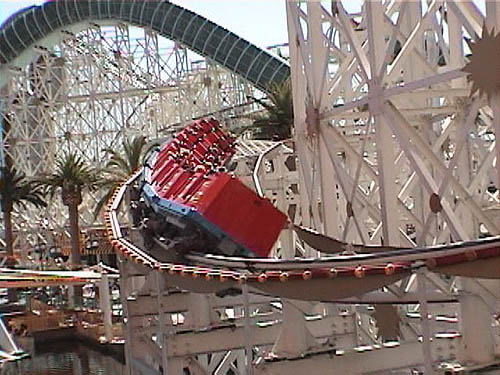 California Screamin' is always a crowd pleaser!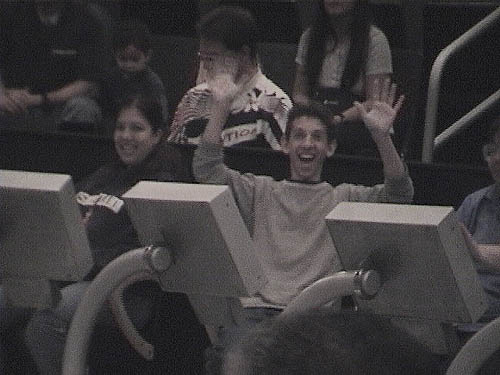 Wes might look excited, but he did not get in the hot seat!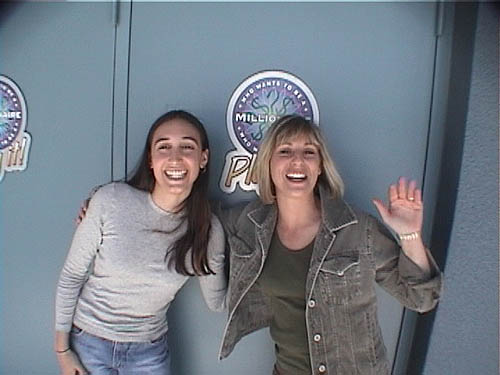 Elissa hangs out with her first ever 'Regis'.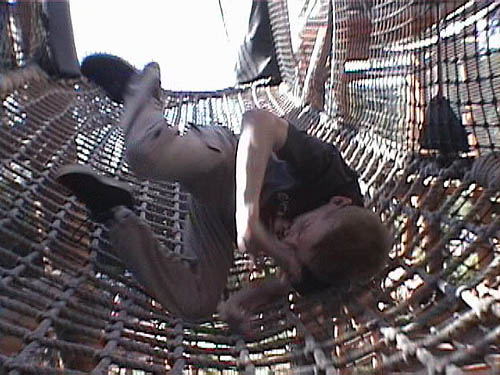 No, Derek, this isn't the SCAD tower! =)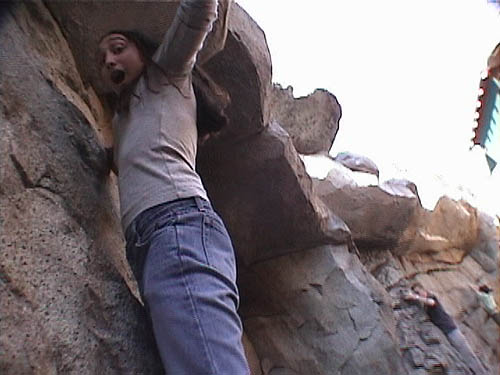 Elissa climbs the wall, 200 feet up in the air!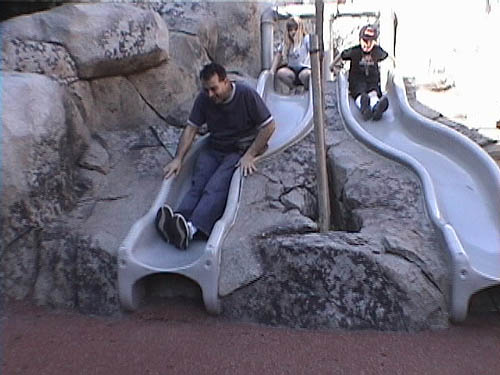 Robb, you were NEVER small enough to go on these slides!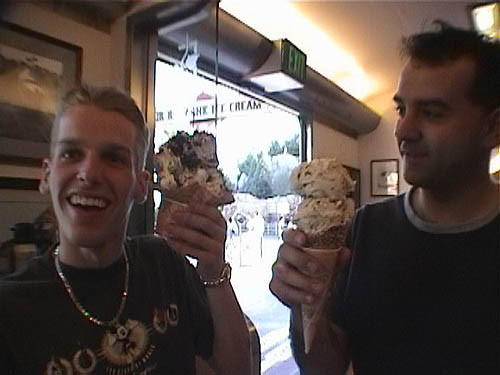 Robb looks jealous of Derek's monster size ice cream sundae!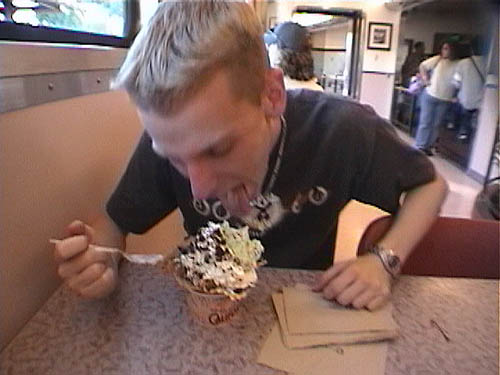 Derek goes for the Robb "face plant" method of eating!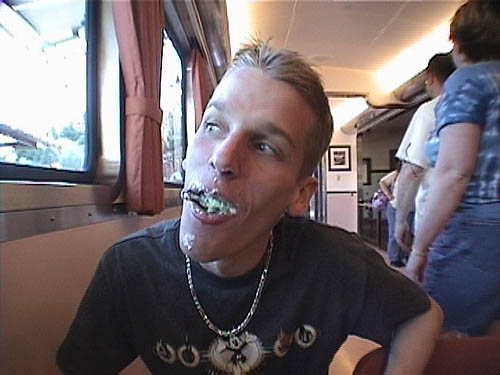 Although Derek can't fit as much in his mouth as Robb can.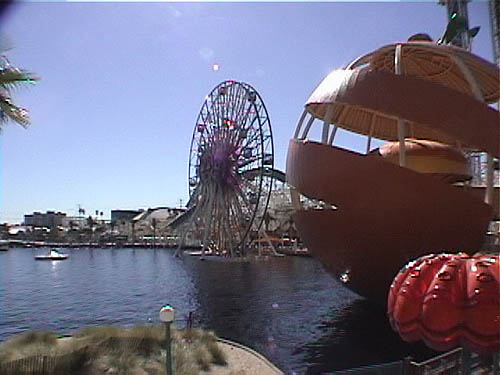 A nice view of Paradise Pier from Jumping Jellyfish.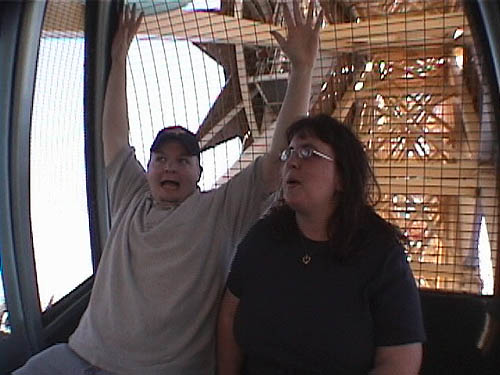 Karrie looks a bit unsure about this whole 'swinging car' business!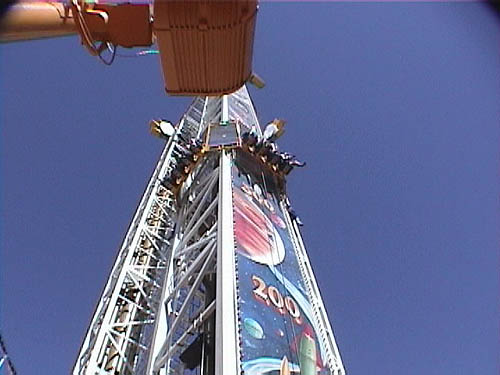 While the airtime on Maliboomer was a little disappointing...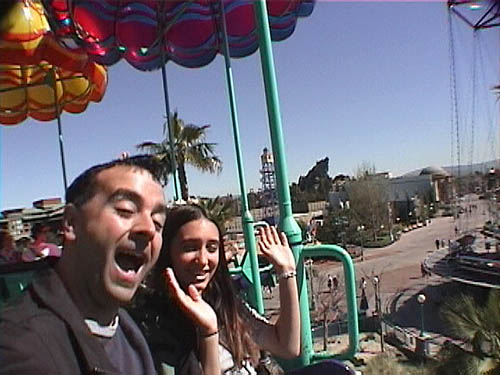 ...Jumping Jellyfish certainly delivered! =)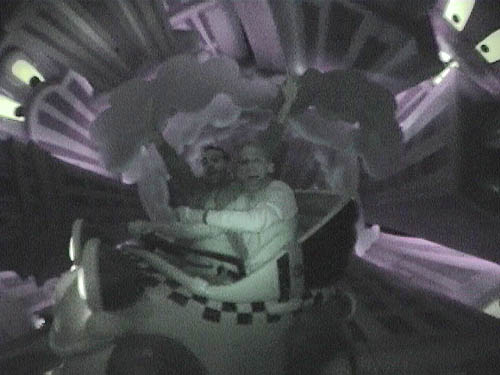 Elissa films the psycho boys from her 'non-spinning' car!
Click HERE for Page 4 of Winter Coaster Solace 2002 Photos!