Roller Coaster Photo Gallery!_  Robb Alvey's Coaster Videos on DVD! Videos for Download!  _Links!__Home! Contact Us!
Knott's Wacky Soap Box Racers
As seen at the Winter Coaster Solace - January 13th, 2001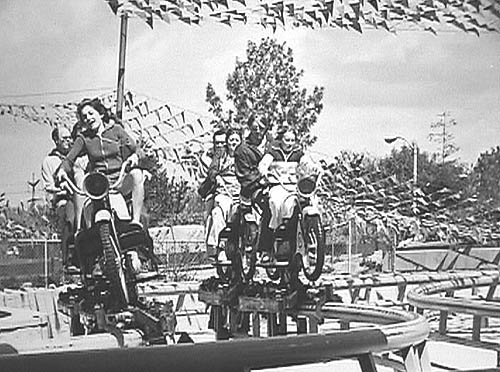 The Soap Box Racers originally opened as the "Motorcycle Chase" in 1976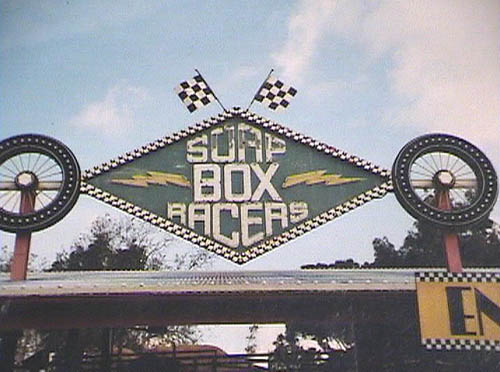 It was later converted and re-themed to the Soap Box Racers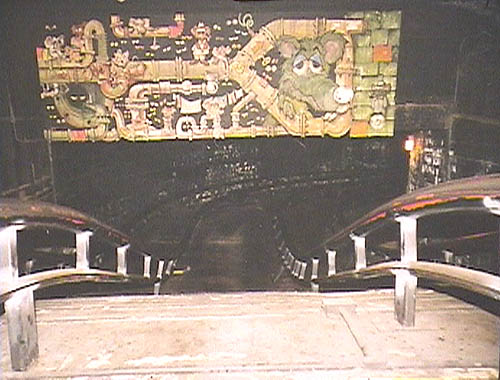 This is one of the underground sections of the ride.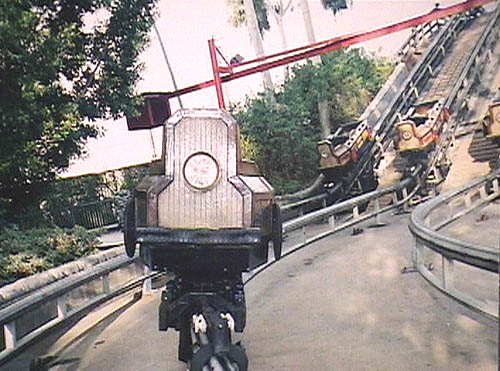 The ride consisted of 4-lanes racing each other.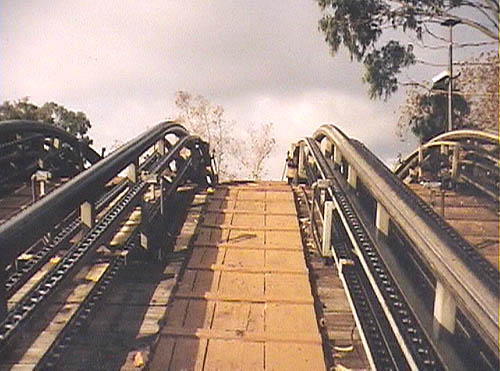 Here's a view of the first lift hill.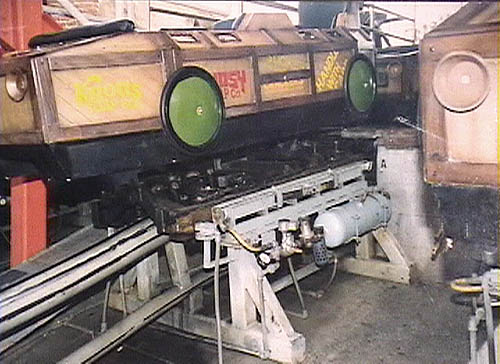 A Soap Box Racer in the station about to race!