Roller Coaster Photo Gallery!_  Robb Alvey's Coaster Videos on DVD! Videos for Download!  _Links!__Home! Contact Us!
Knott's Winter Coaster Solace II
January 13th, 2001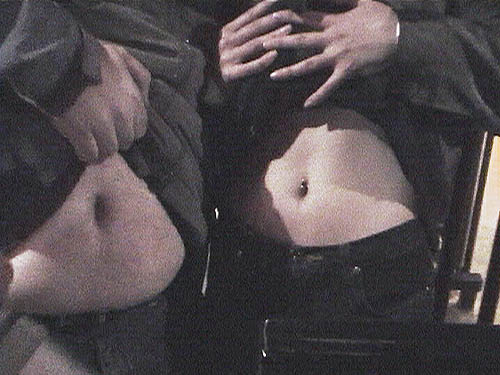 Elissa (on left) and Craig (on right) show off their bellys.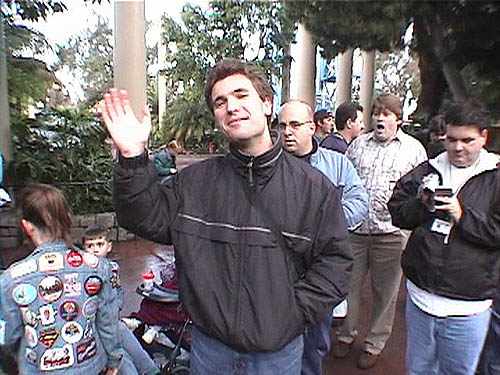 Bobby Barber from the un-official Knott's site: Bear-ytales.com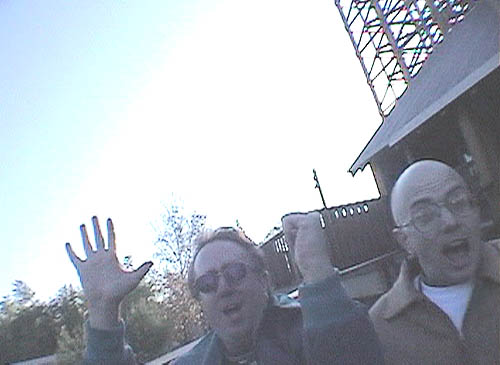 Dave Thomas and Mike Saunders drop out of the station on GhostRider.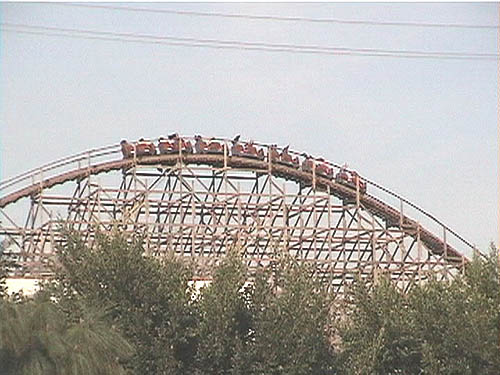 GhostRider cresting the second hill.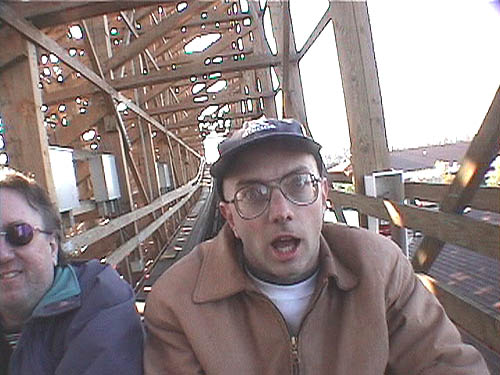 Mike's reaction to GhostRider - He's speechless....or something...maybe constipated?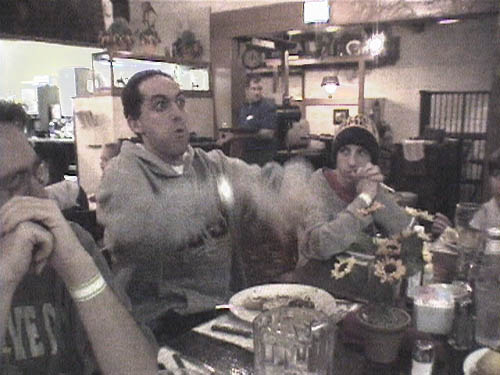 Hey look! It's another silly photo of Fred!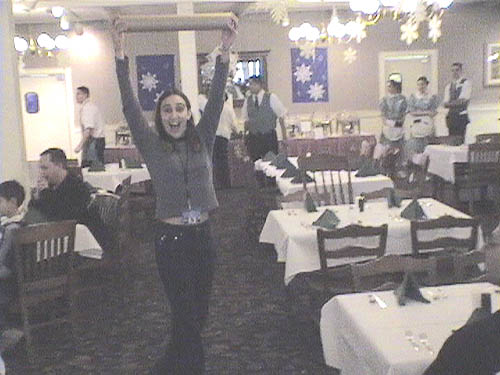 Elissa wins an Intamin Millennium Force poster. She is VERY happy!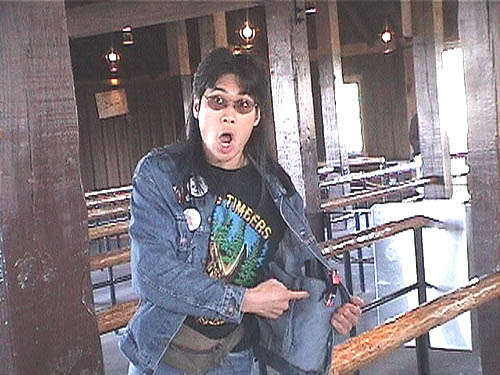 Elliott's secret weapon!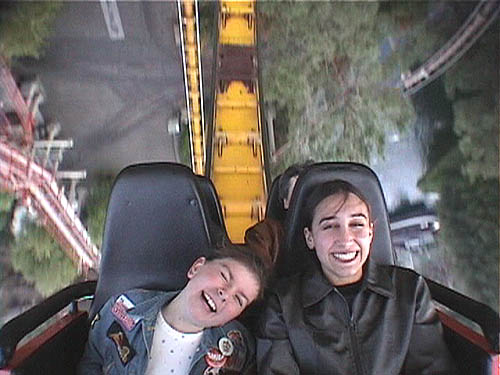 Bethany and Elissa on Montezoomas Revenge!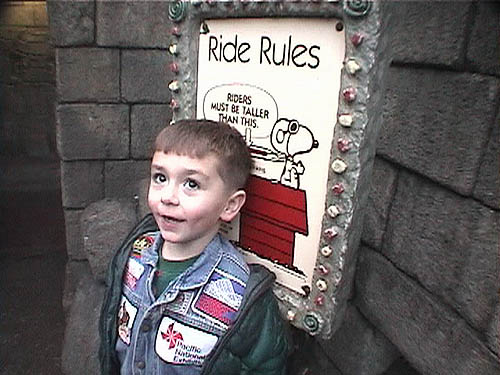 Dallas is finally tall enough for Jaguar!