Hersheypark
Hershey, PA
Official Website: http://www.hersheypark.com
July 4th Weekend, 2004, PA Area Trip!

Wildwood Piers Knoebel's Dorney Park Dutch Wonderland William's Grove Hersheypark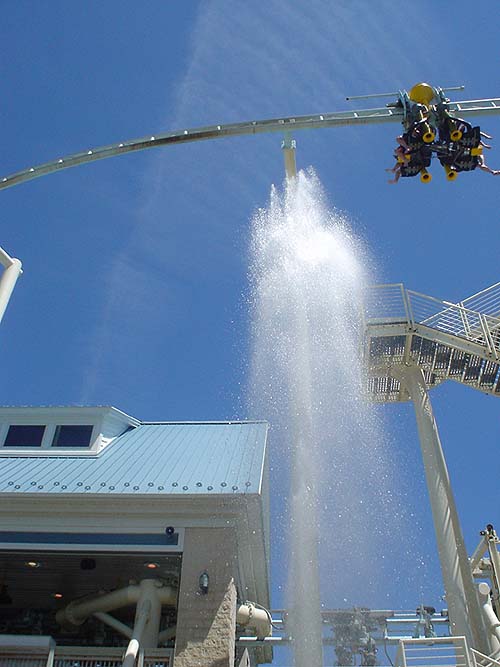 That's enough of Storm Runner for now. On to our other favorite coaster in the park! Roller Soaker!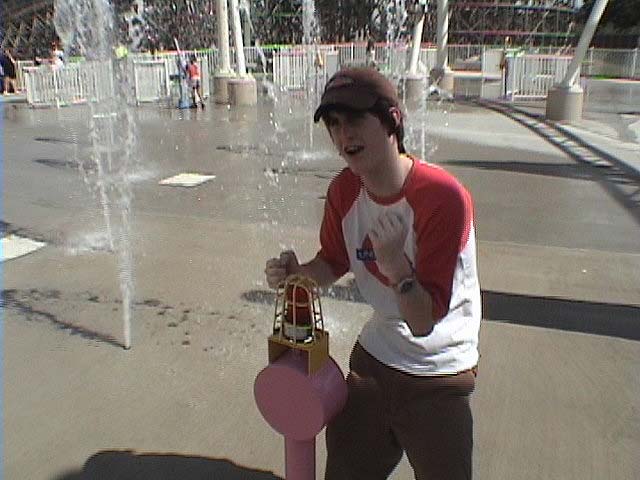 Quaker's all "Direct hit!!!!"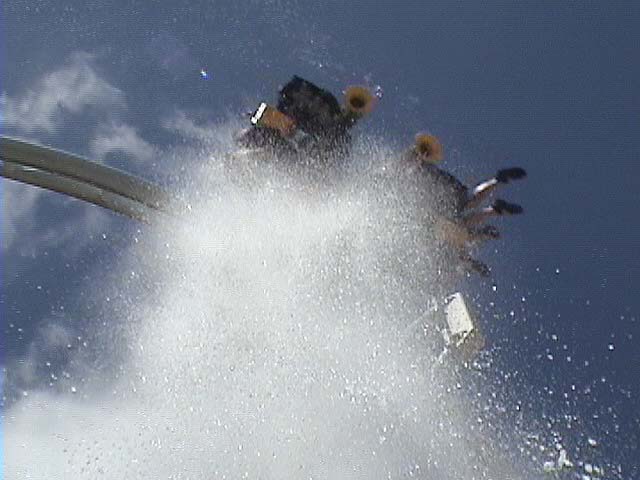 LOL! That's a LOT of water!!!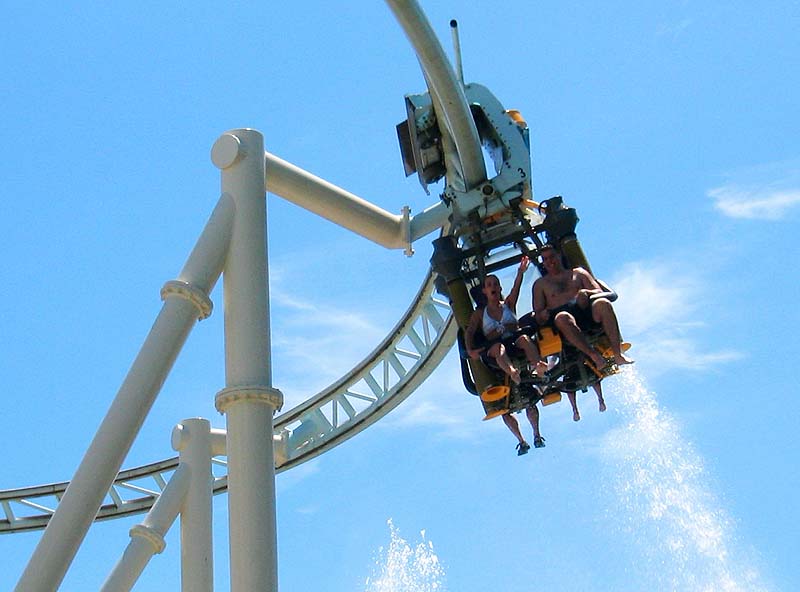 "Topless man" misses the Quaker by a mile!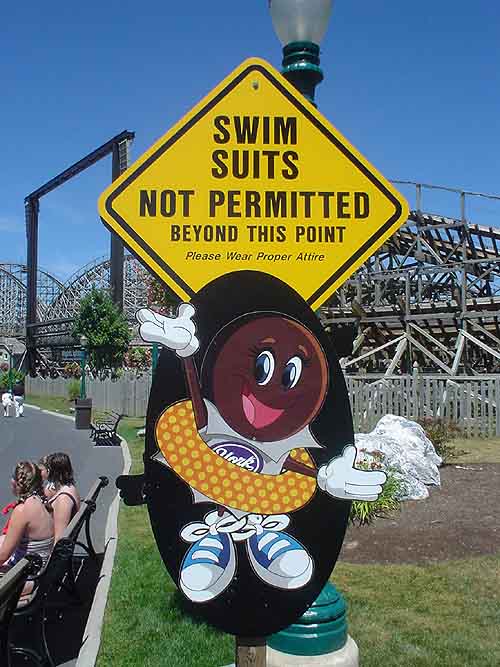 "Peppermint Patty" tells 'topless boy' - "Dude, cover it up!!!!"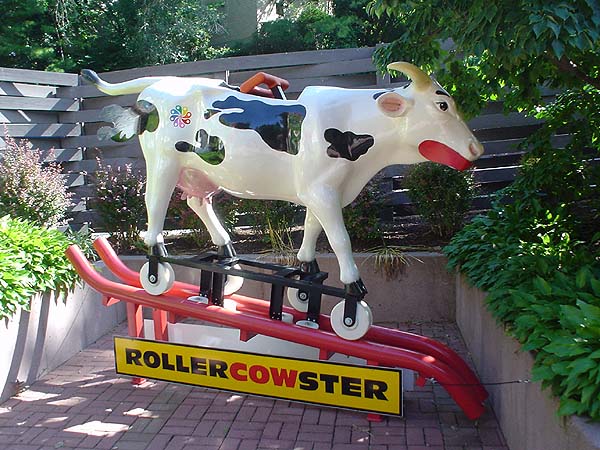 Next to the Amish people pretending to be AMISH PEOPLE (GAAAHHHHH!!!!!), at Dutch Wonderland
this was the second most disturbing thing we saw!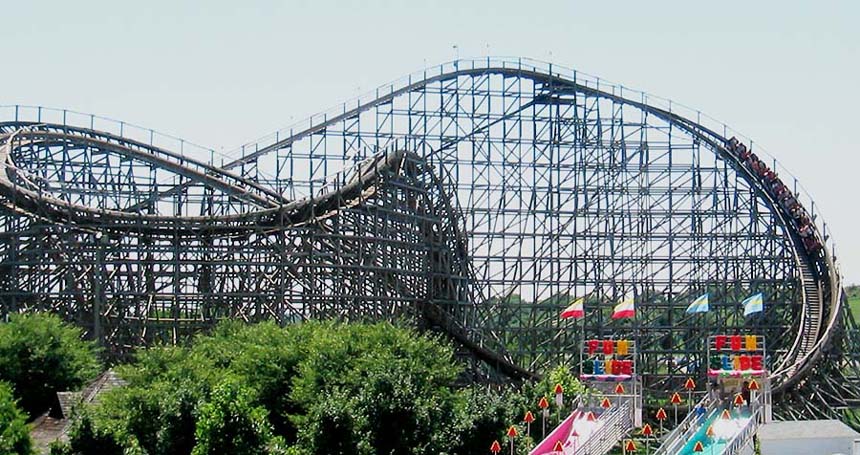 Over on the other side of Midway America is the "Wildcat" wooden roller coaster.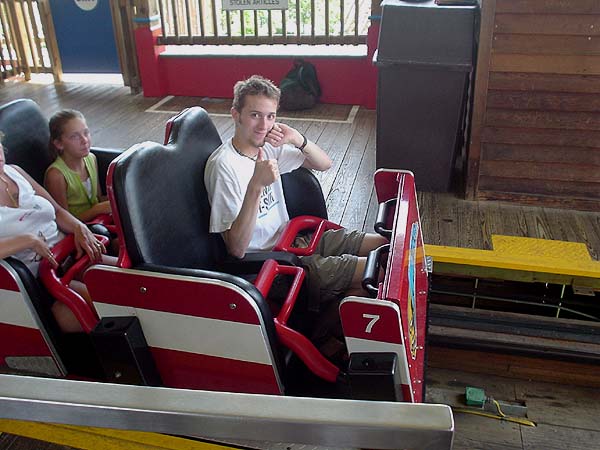 Craig sits along because he has no friends....poor Craig! =(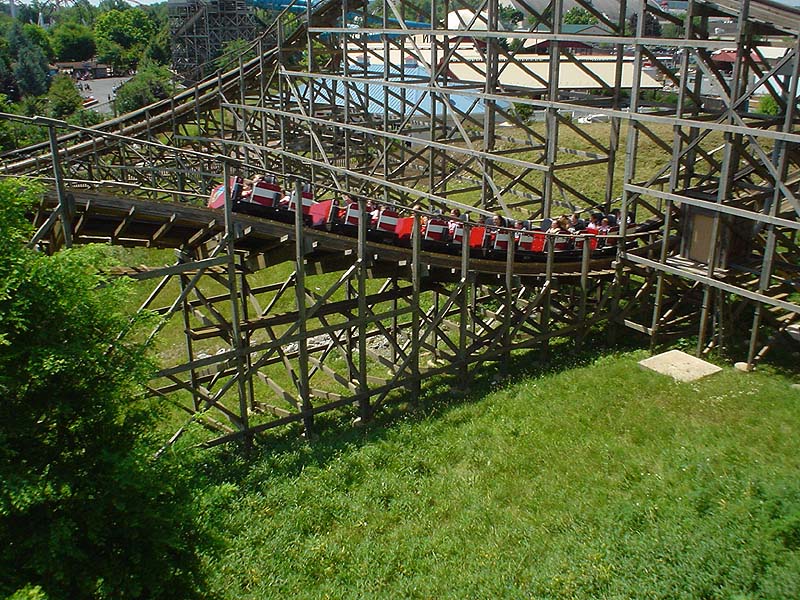 The Wildcat is a fun ride, but sit in the front! Otherwise it can be kind of rough.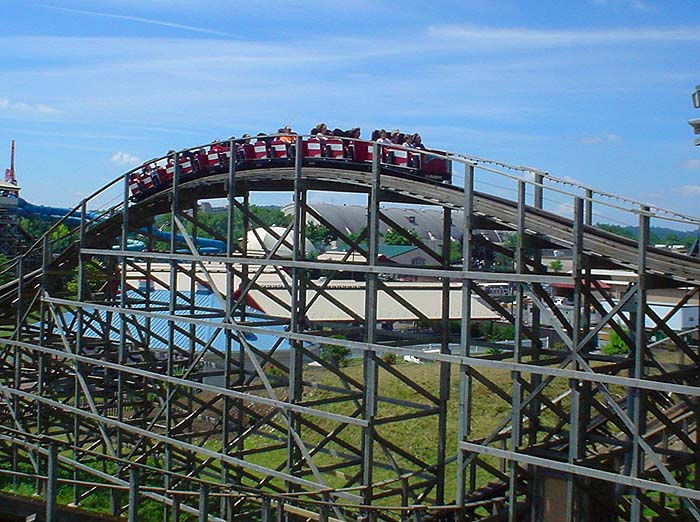 For those of you people who come to this site to look at pictures of roller coasters, we've got a couple of them for you!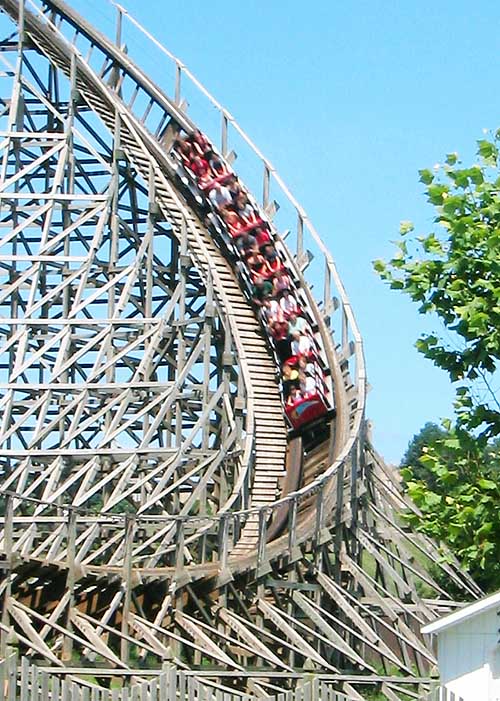 Here's a really nice one that John took, but for some reason DID NOT break the ride!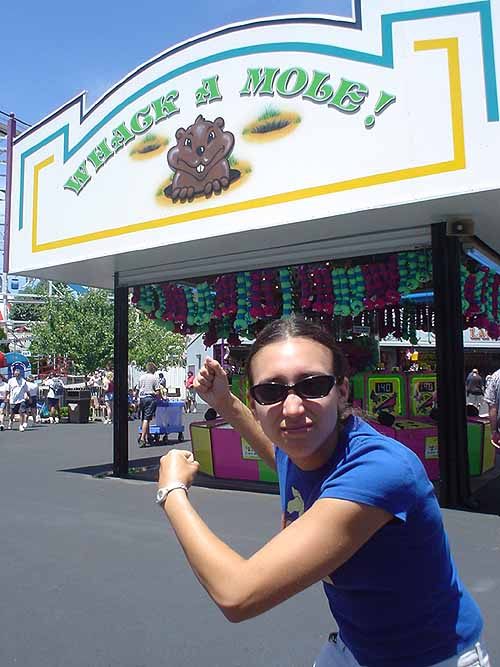 Elissa does NOT support the "Whack A Mole" game because it's mean to rodents!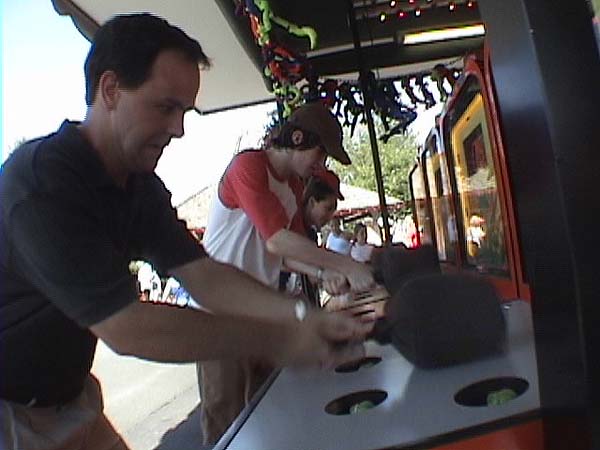 So instead we found the "Whack-a-um...small green lizard looking thing that we couldn't identify...."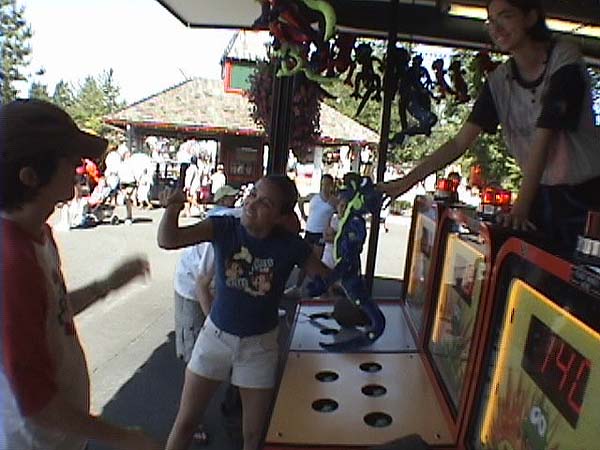 Elissa's all "Ha! I showed you Quaker! You suck at the Whack-an-unidentifiable small green lizard thing!"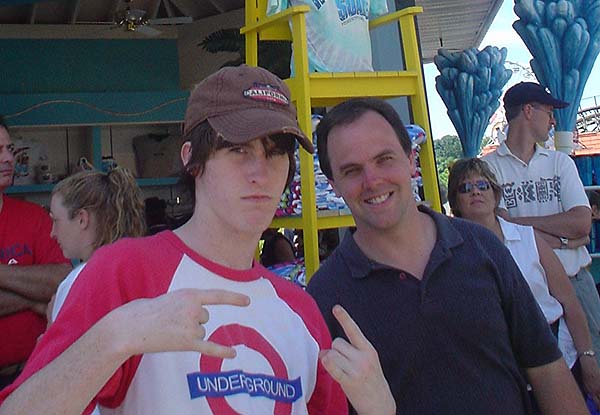 "We're just a couple of homies in our home park" Translated: LOSERS!!!! =)
Click HERE to see Page Three of "Hersheypark Photos!"