Universal's Islands of Adventure
Halloween Horror Nights 2005
Orlando, FL
Official Website: http://www.universalorlando.com
Florida 2005 - Halloween Trip!
Halloween Horror Nights Universal Orlando Mickey's Not-So-Scary Halloween Party
Epcot Disney/MGM Studios Busch Gardens Tampa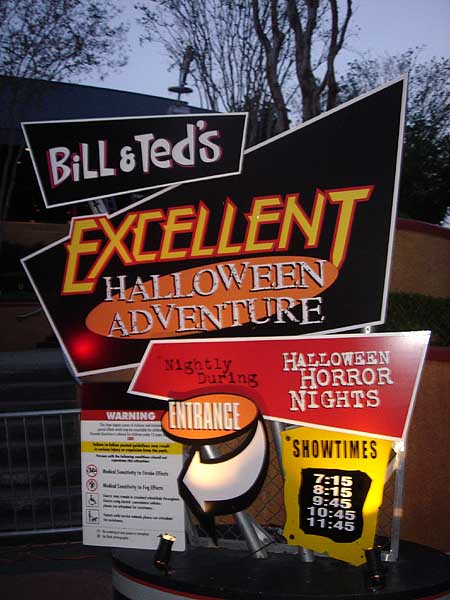 I don't know why people compare the Bill & Ted show to Knott's Hanging. They are two totally different types of shows.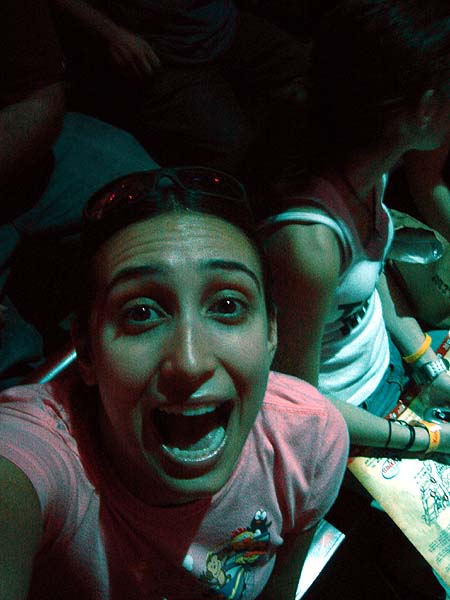 "I LIKE NOT HAVING TO STAND UP!!!!"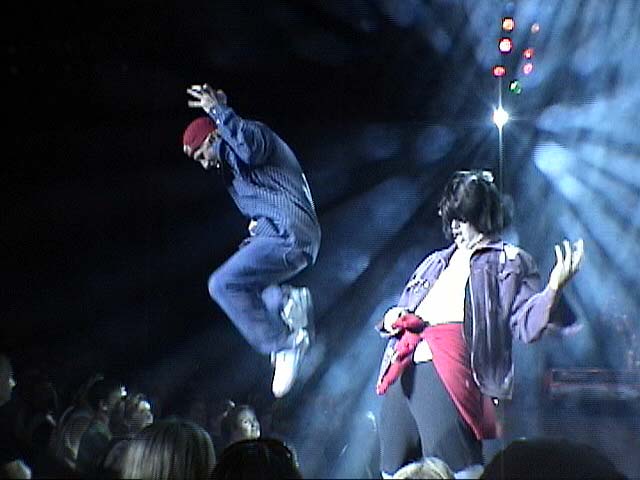 Bill & Ted rock the house!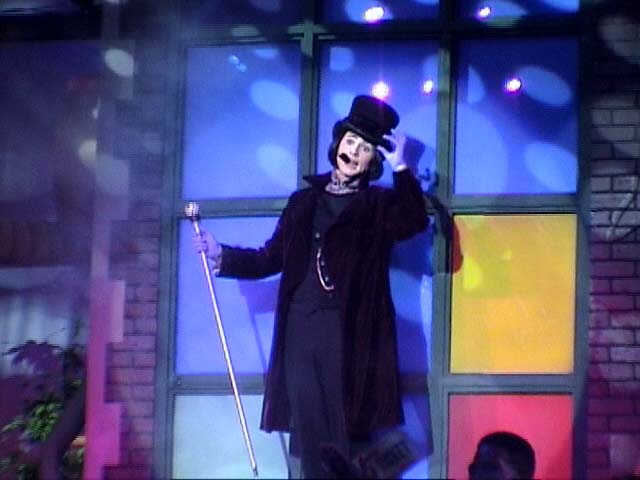 At least Universal can get people for their show that actually LOOK like the characters they are portraying!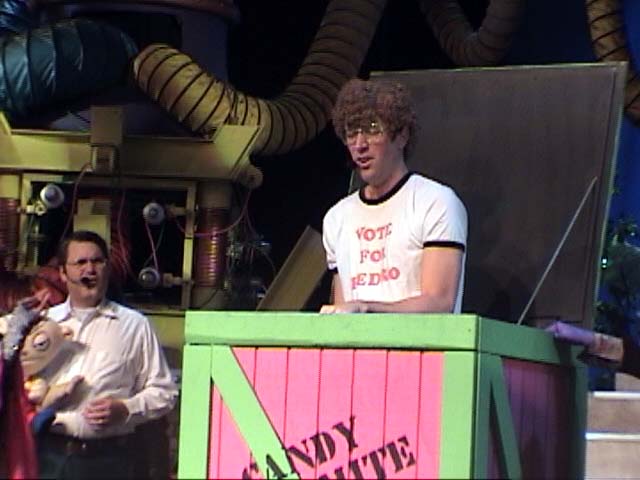 And as much as we hate Napoleon Dynamite, he was in character for the entire show!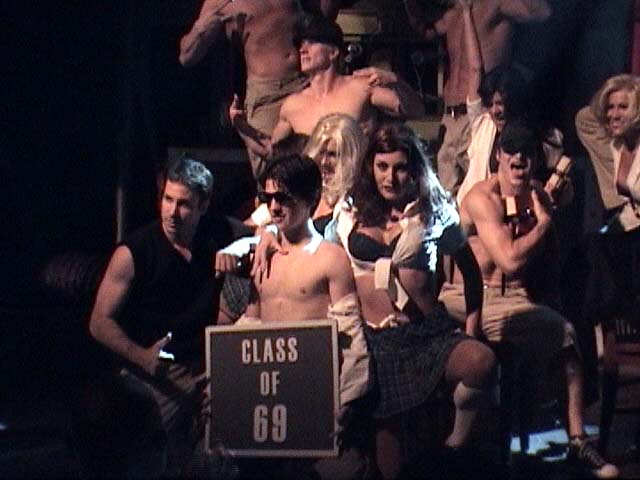 And there's LOTS of T-N-A for both the men and women!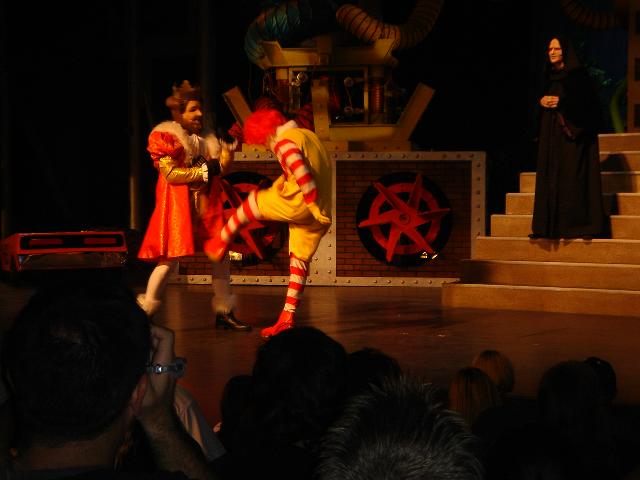 This was Elissa's favorite part of the show!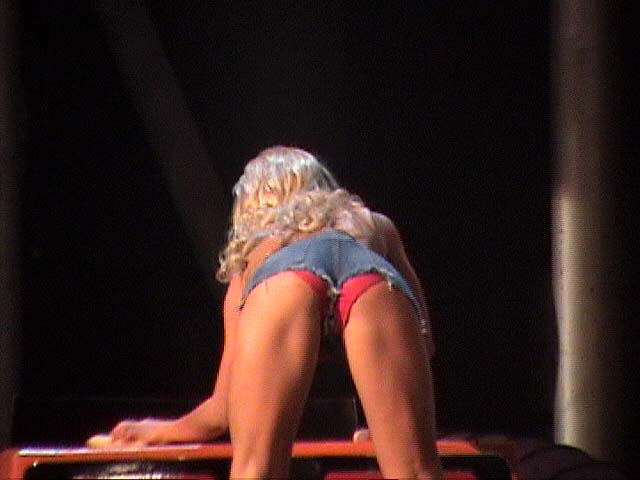 Did we mention there was a slight amount of T-N-A in the show? =)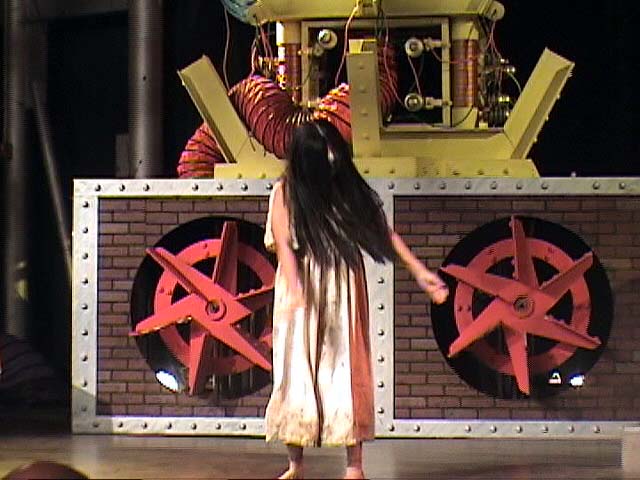 The girl from The Ring showed up....

And we saw that under the sheet was something pretty fugly!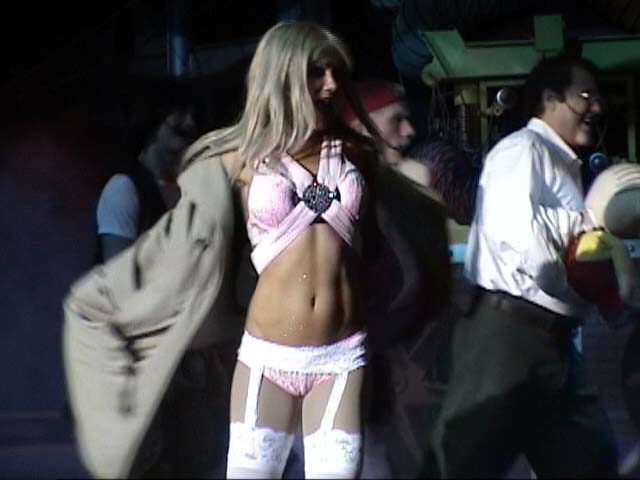 Britney was dancing all night...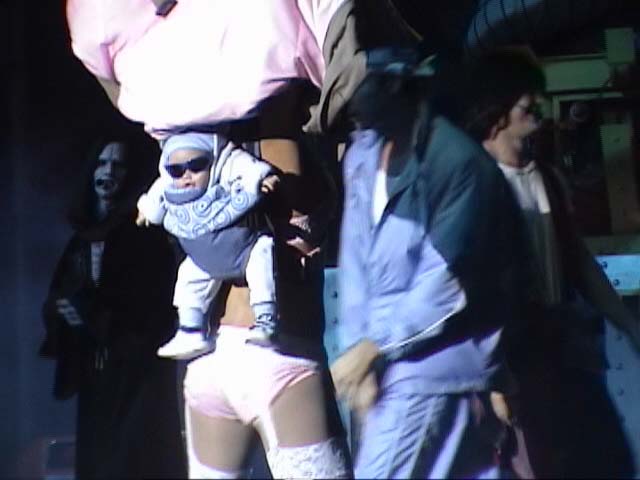 ...along with the baby!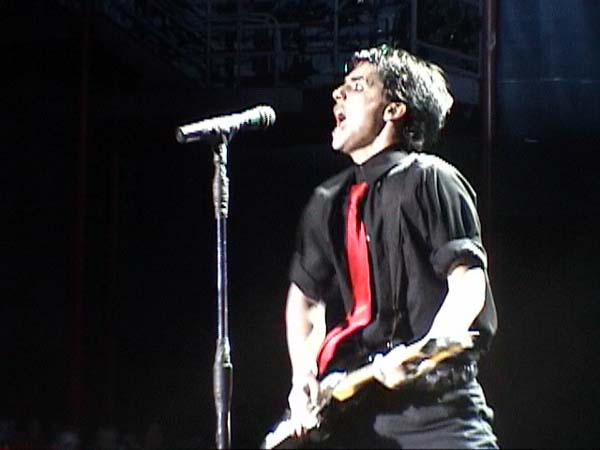 Damn was this the REAL Billie Jo???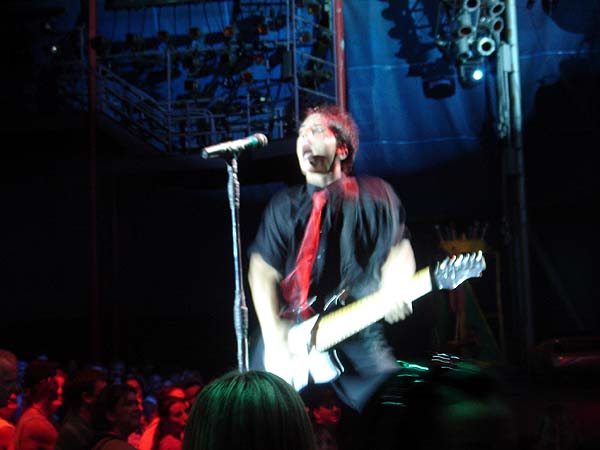 I dunno, but he was GREAT!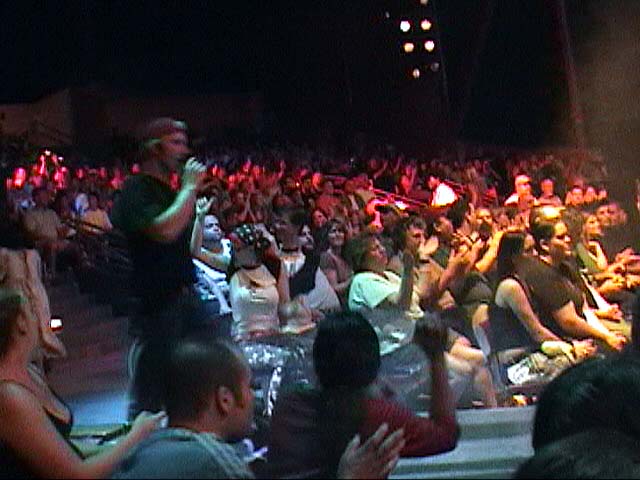 He check out everyone SITTING DOWN! =)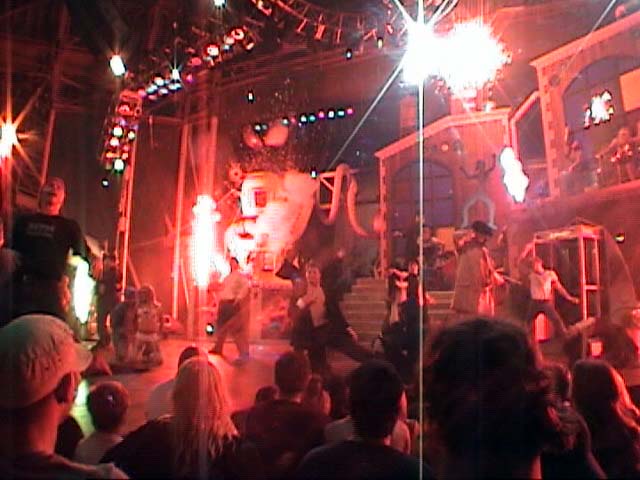 And with all good shows there was plenty of pyro!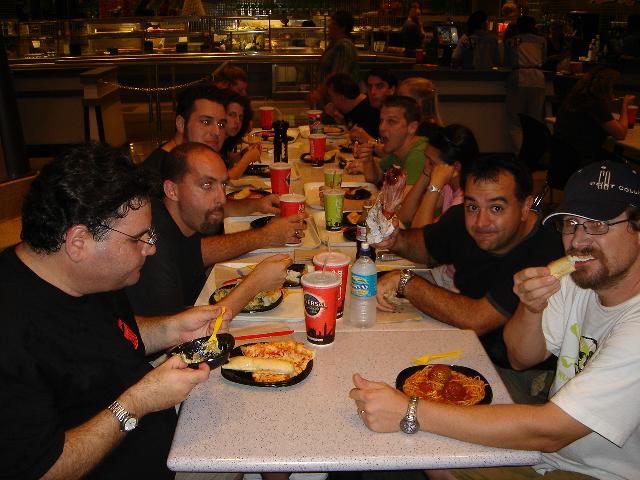 Time to stop for some quick food...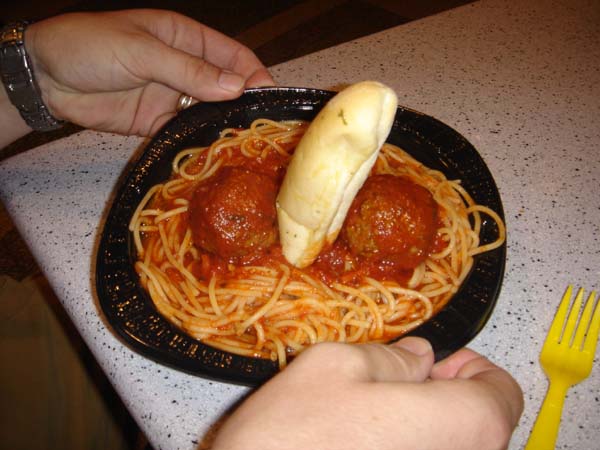 Guy's spaghetti was um...very....anatomically correct!
Click HERE for Page Two of Islands Of Adventure Halloween Horror Nights 2005 Photos
Halloween Horror Nights 2005 Photos Page 1 2 3 4
To discuss this update on our forum, click HERE.
Thanks to Erik, Guy, Aaron, Carlos, and Fred for letting us use your photos!