Universal's Islands of Adventure
Halloween Horror Nights 2005
Orlando, FL
Official Website: http://www.universalorlando.com
Florida 2005 - Halloween Trip!
Halloween Horror Nights Universal Orlando Mickey's Not-So-Scary Halloween Party
Epcot Disney/MGM Studios Busch Gardens Tampa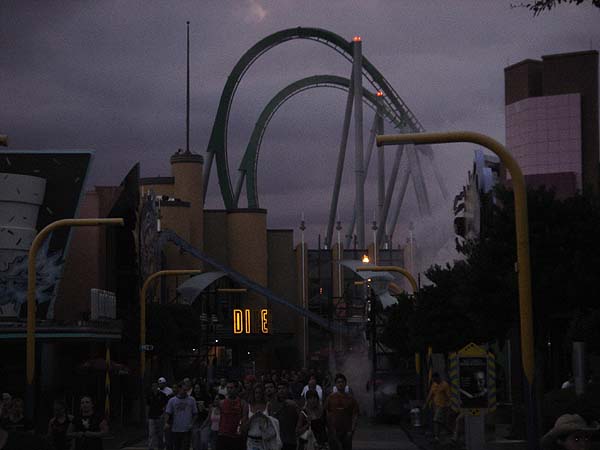 Dark sets, more fog, the place looks great!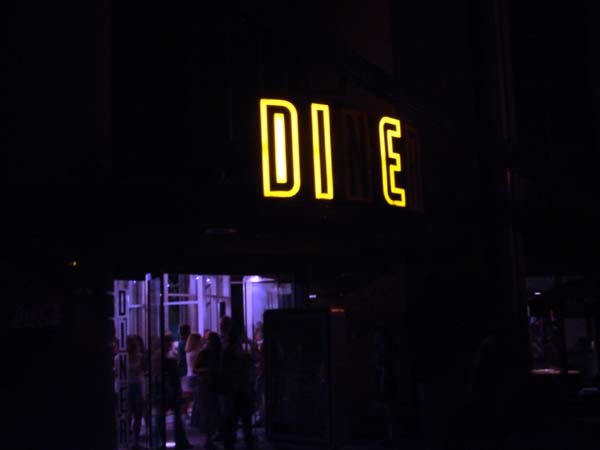 DIE!!!! Joey, see that?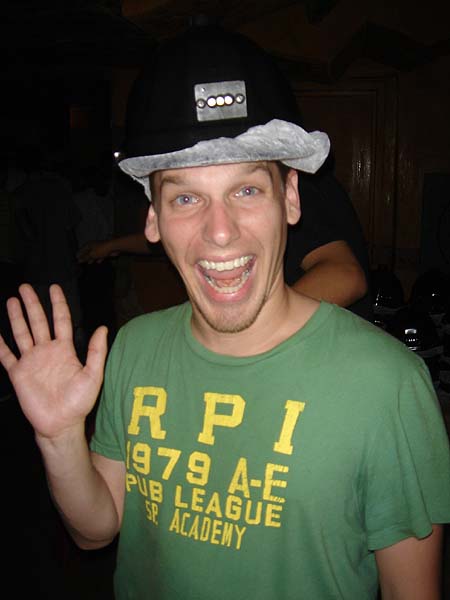 "Hello, I am miner Derek. Check out my cool hat! I will lead you to your doom in Terror Mines!"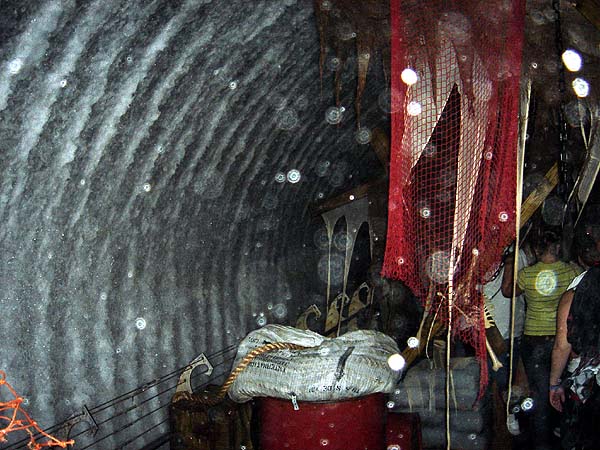 How often do you get to hang out in the Water Vortex room of Poseidon's Fury?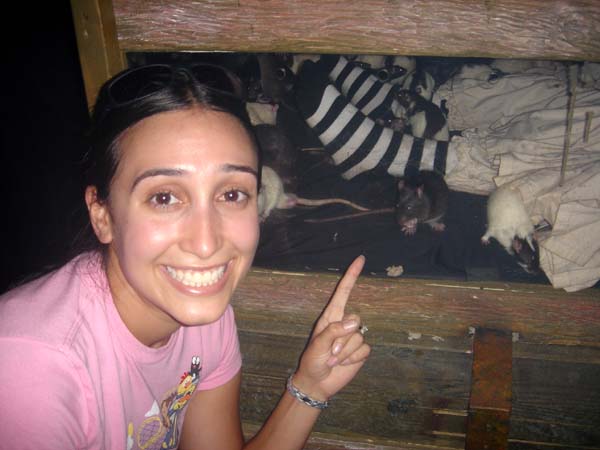 Elissa found her maze prop that she wants to take home with her.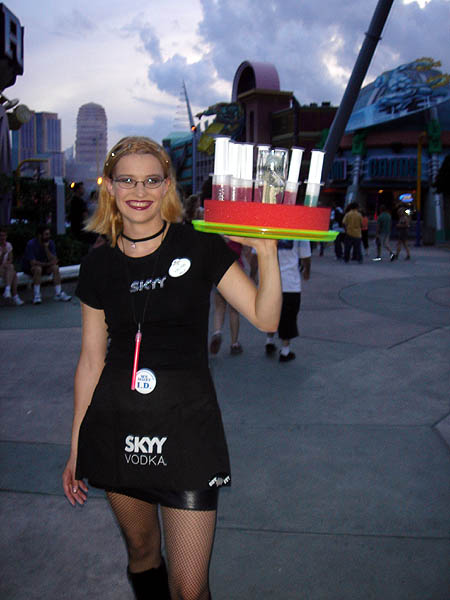 This hottie was selling "shots" from a syringe!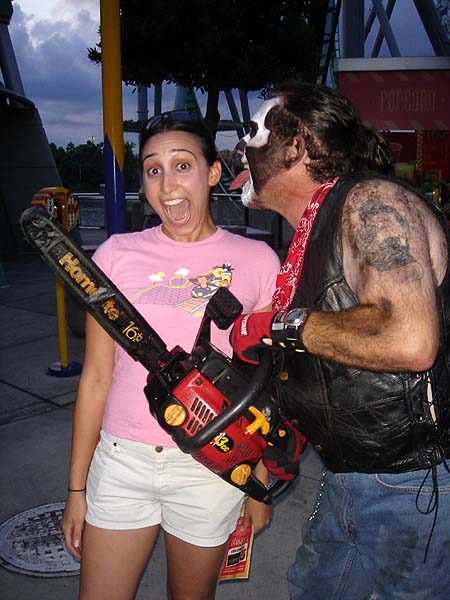 "Robb dresses up for HHN!"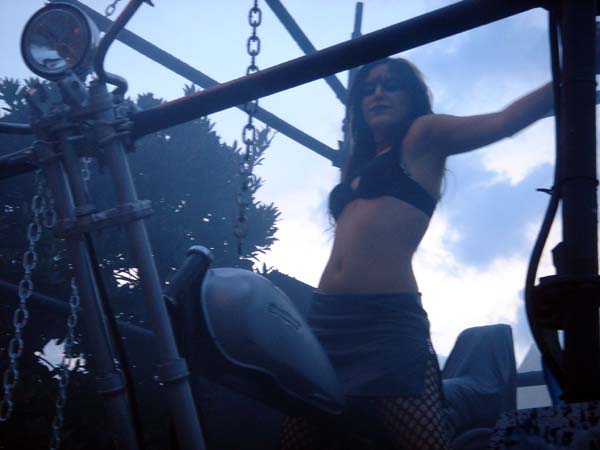 Mmmmm.....Robb found his HHN prop he wants to take home with him!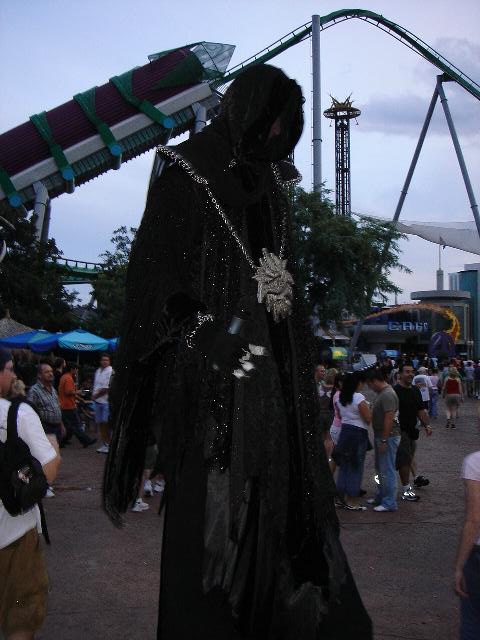 "Check me out, I'm almost as tall as Hulk!"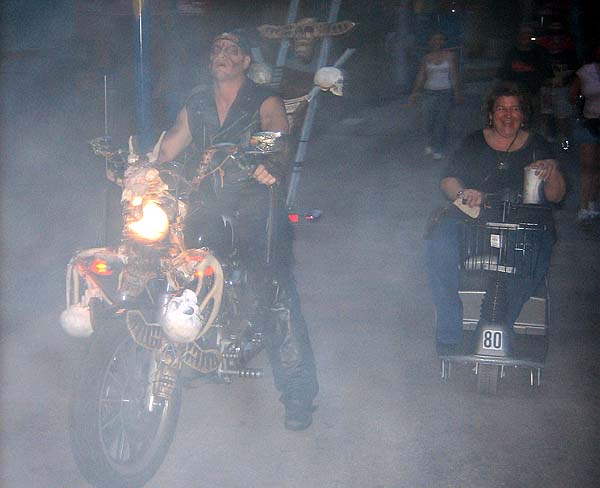 Dude, the biker looks pretty freaked out by the monster next to him!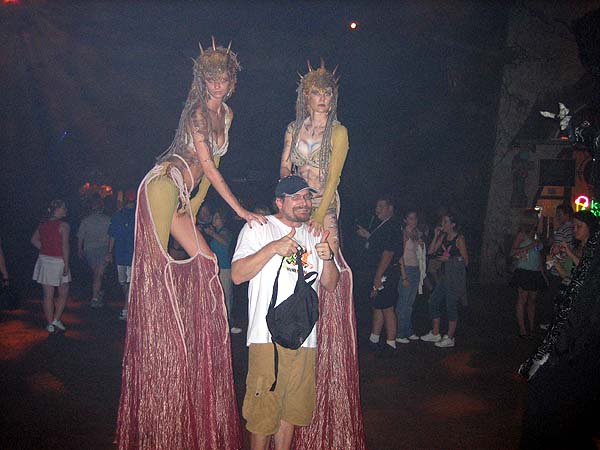 Guy appreciates the massive amounts of T-N-A found at HHN!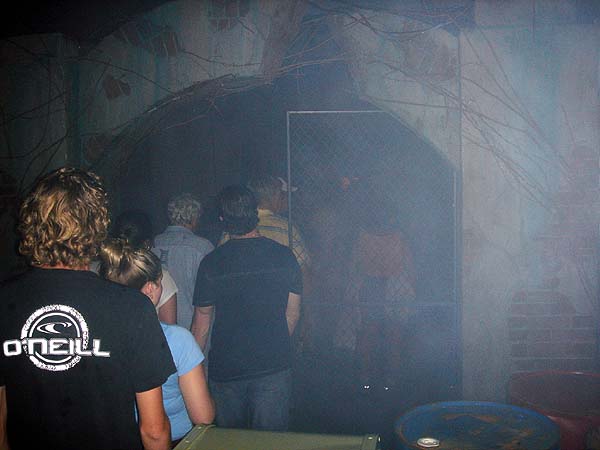 Oooh...foggy dark mazes. At least you won't hear any shaker cans in here!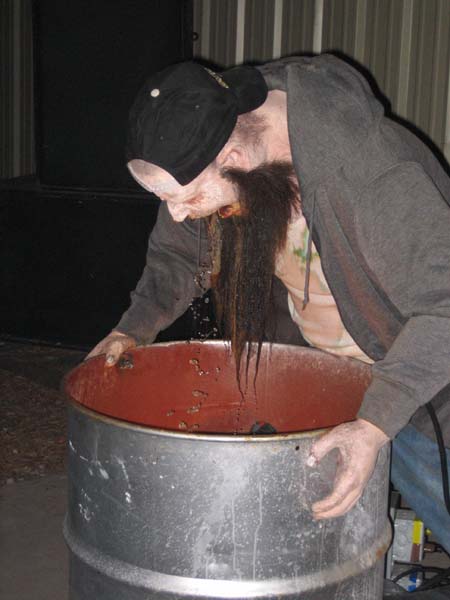 Looks like this guy ate the chicken at Knott's!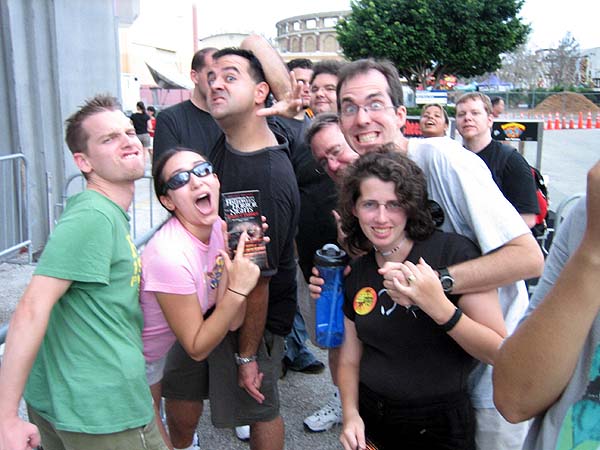 We know who the REAL monsters are! (check out Robb's signature move!)
Click HERE for Page Two of Islands Of Adventure Halloween Horror Nights 2005 Photos
Halloween Horror Nights 2005 Photos Page 1 2 3 4
To discuss this update on our forum, click HERE.
Thanks to Erik, Guy, Aaron, Carlos, and Fred for letting us use your photos!