Thorpe Park
Surrey, England
Official Web Site: http://www.thorpepark.co.uk/
Robb & Elissa's Mini UK Trip - March, 2006
Stealth Construction Tour
Download our Stealth Construction Tour Video by clicking HERE!
We also got a quick tour of the rest of the park.....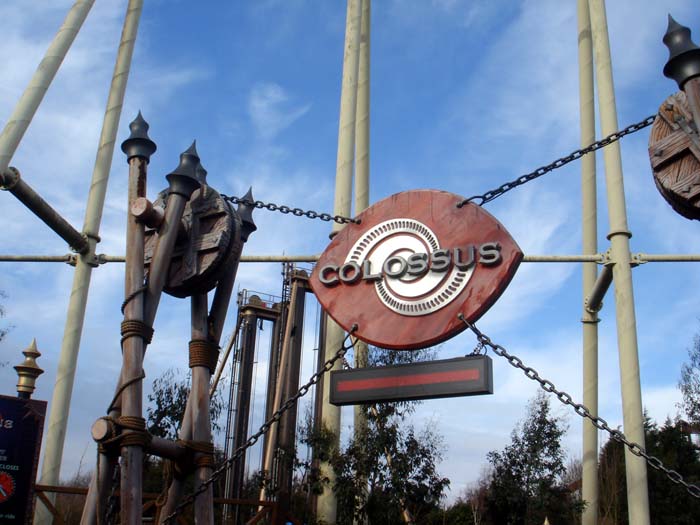 Colossus - STILL the record holder for the most inversions in any roller coaster!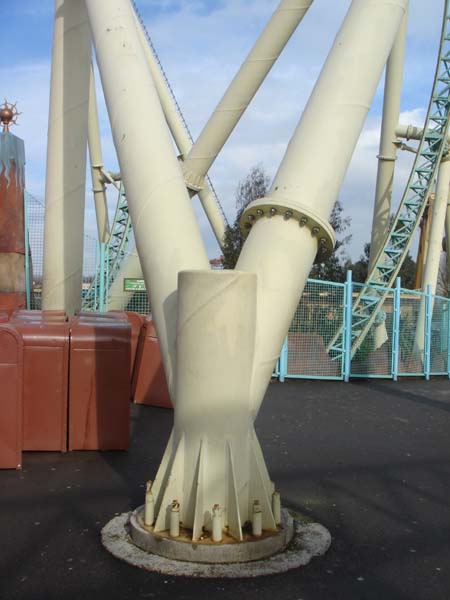 Hmm...I wonder why Elissa took a photo of this?
If you know the answer to the question EMAIL DAN to get your special prize!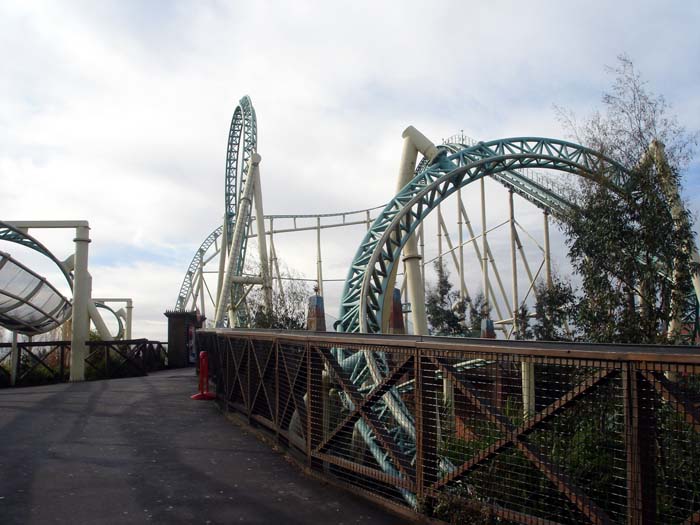 Here you can see four of the ten inversions.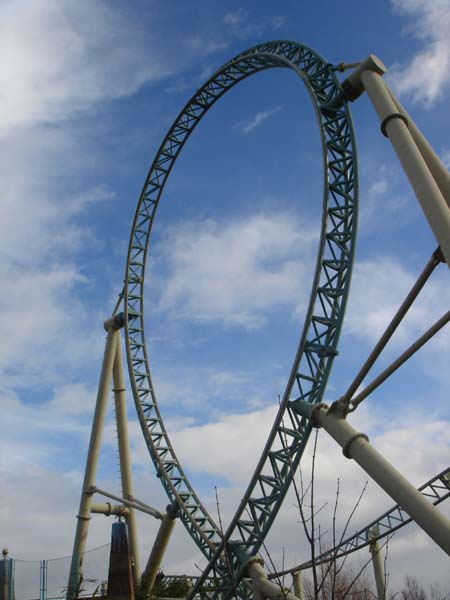 Hey Derek! This photo is for you!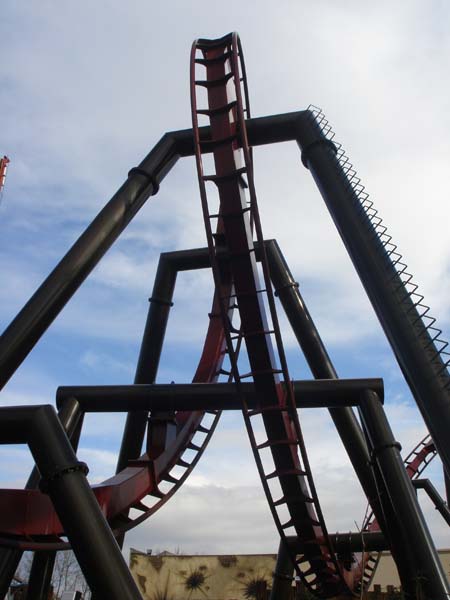 Hey Derek! You got TWO IN A ROW!!!!!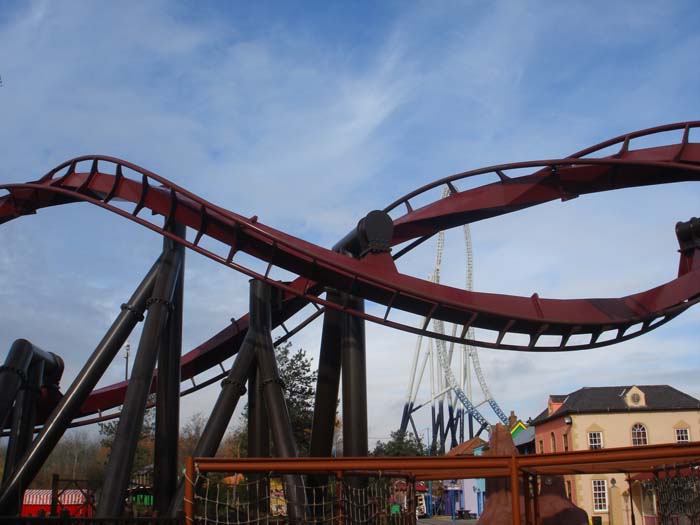 Twisty knots of track. Cool stuff.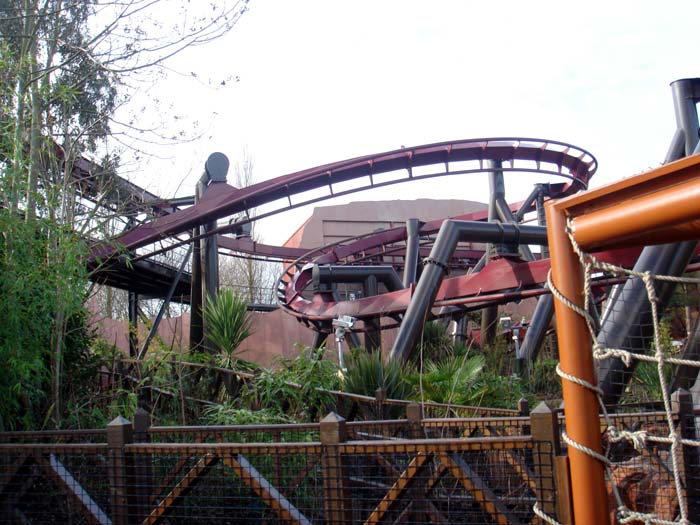 The helix...oh the helix....how we much love the helix.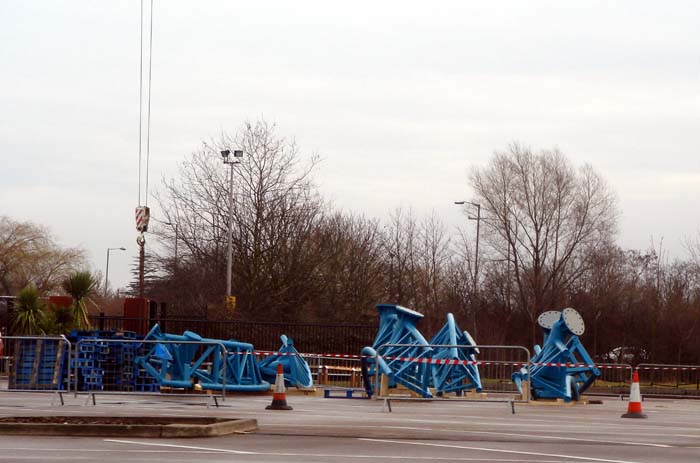 This was interesting. Looks like a new "coaster themed" entrance being built for the park. Either that or it's
Intamin's world's smallest coaster! =)
Thanks again to everyone at Thrope Park for putting up with us that day. See you all again in June!
Stealth Construction Tour Photos Page 1 2 3 4