Roller Coaster Photo Gallery!_  Robb Alvey's Coaster Videos on DVD! Videos for Download!  _Links!__Home! Contact Us!
Summer Mid-West 2003 Trip!
Robb, Elissa, Max, John, Justin, & Dan road trip across 10 parks in 9 days!
Valleyfair! Mall of America Wisconsin Dells Six Flags Great America Cedar Point Six Flags Worlds Of Adventure
Paramount's King's Island Six Flags Kentucky Kingdom Holiday World Indiana Beach
Six Flags Worlds of Adventure
Aurora, OH
www.sixflags.com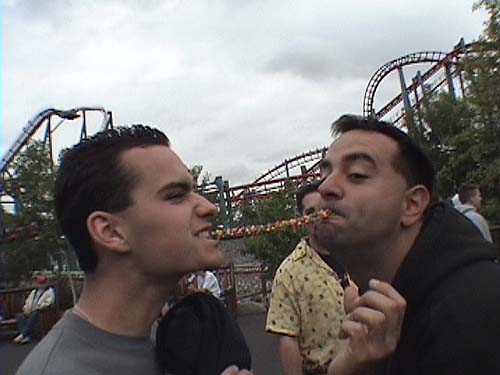 Robb better hope that Dan doesn't die before they both meet in the middle!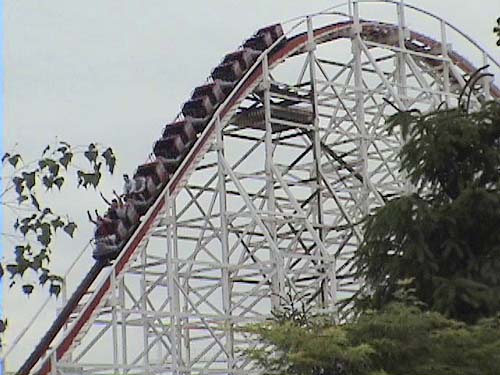 Ok, we're all baffled by Raging Wolf Bobs now.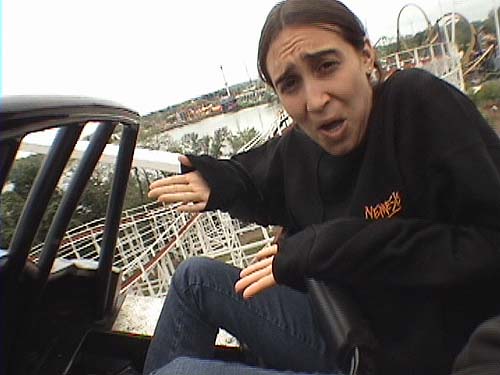 First off, what's with the Gerstlaur trains?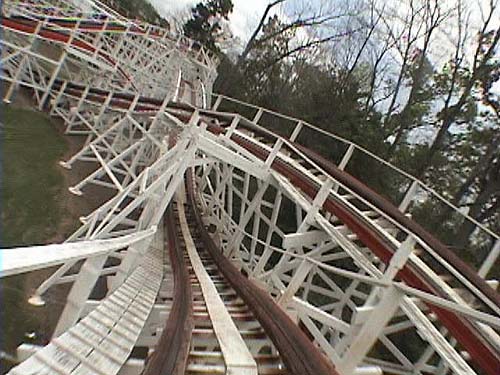 Secondly, half way through the ride it goes from being one of the roughest coasters to suddenly the smoothest ever!!!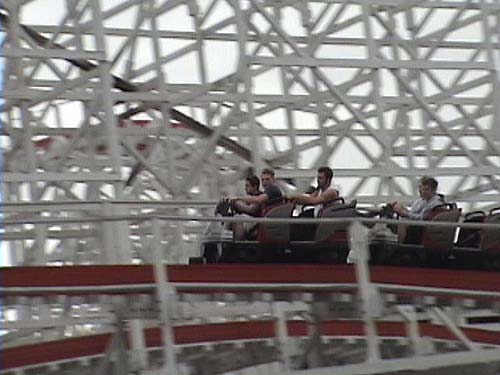 Whatever they did to this ride just made it....WEIRD!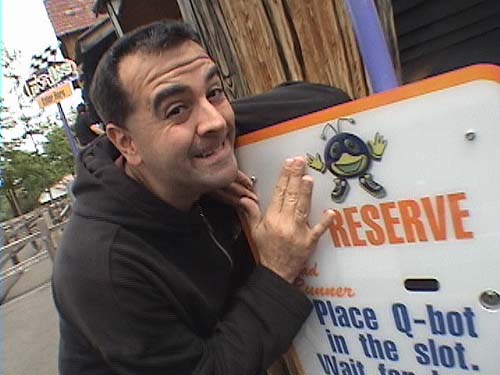 Although Q-bot wasn't needed this day, we made sure to pay visit to our little friend.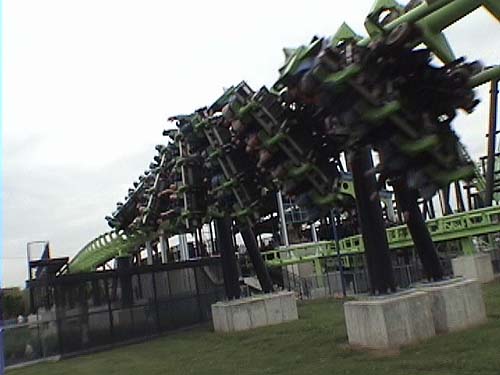 Since there was only one train on X-Stealth, some of us who didn't need the credit decided not to ride.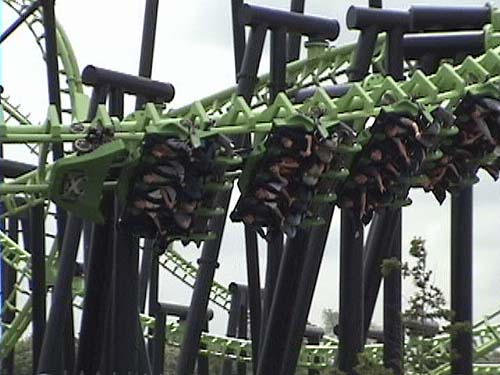 Whee! Vekoma goodness! =)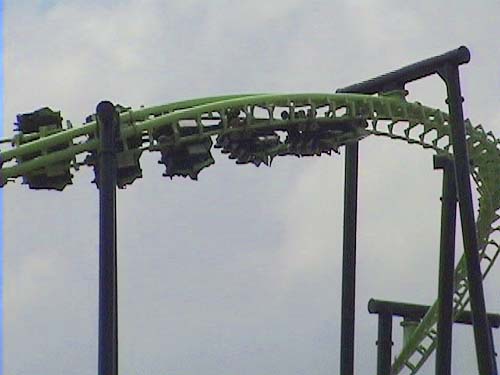 The layout of the Vekoma flyers is actually pretty good, too bad the ride is so uncomfortable.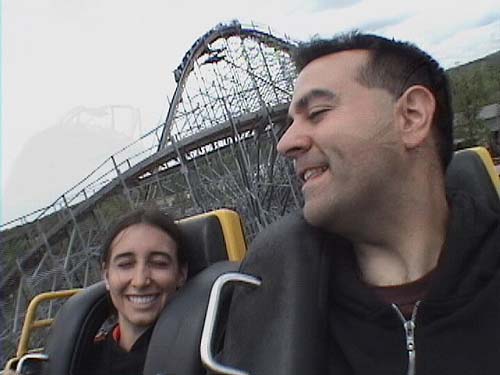 For some reason Double Loop is one of the smoother Arrow rides.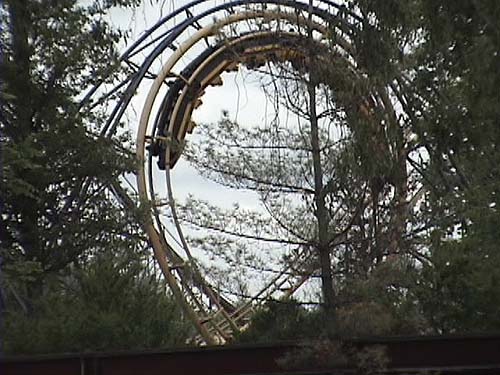 It must have happened by accident! =)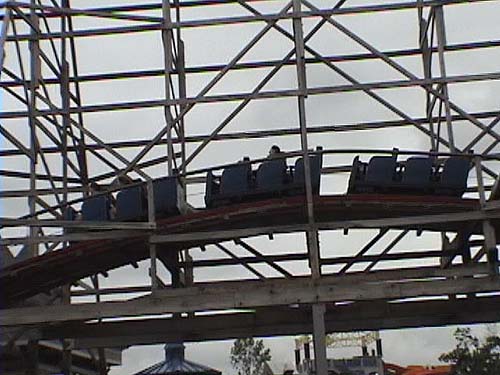 Big Dipper was running well.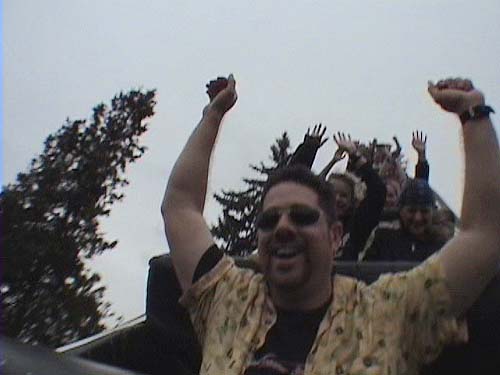 John shows us he's having a good time on this classic woodie.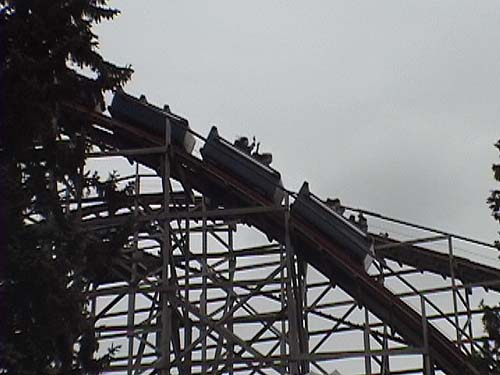 The first car delivers some decent airtime.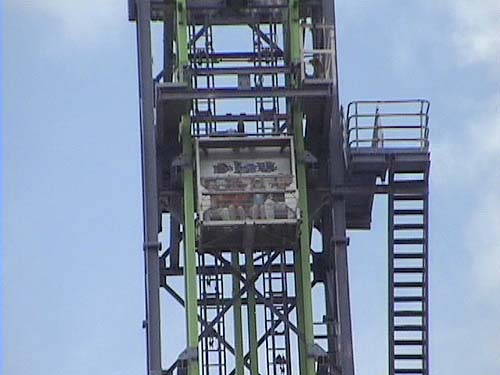 1st Generation Intamin freefall rides are getting a little harder to find.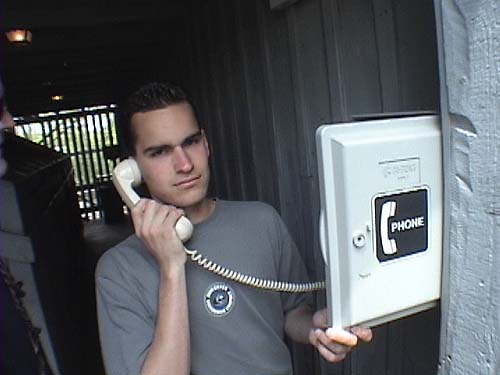 Dan finds the Bat phone directly connected to Jim!