Roller Coaster Photo Gallery!_  Robb Alvey's Coaster Videos on DVD! Videos for Download!  _Links! Home! Contact Us!
Libertyland!
Memphis, TN
Official Web Site: http://www.libertyland.com/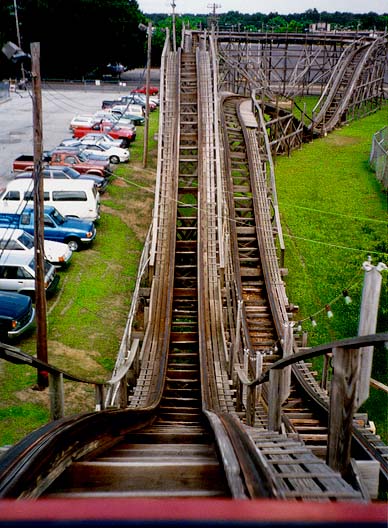 The Zippin Pippin may not be the highest or the fastest coaster in the world, but it DOES pack quite a punch!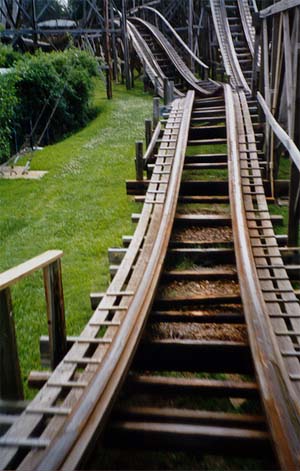 The Zippin Pippin is one of the oldest wooden coasters in the country.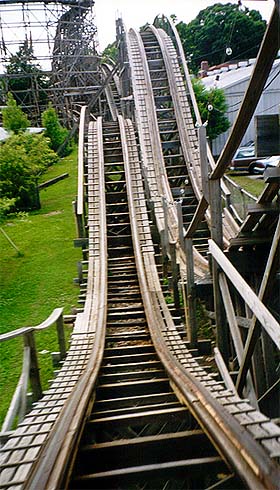 It was built in the early 20s. The 'return home' stretch of the ride is fast and fun!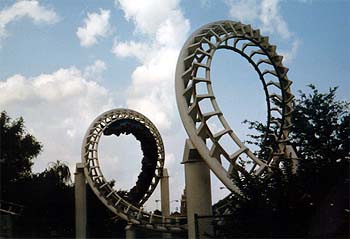 The Revolution takes you upside down three times!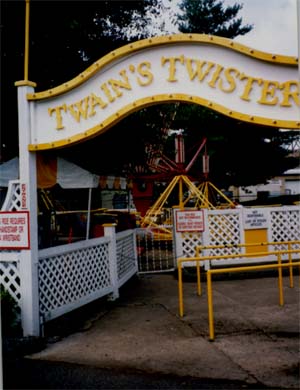 Twains Twister is a fun Scrambler!

Each ride in the park tries to teach you something along the way.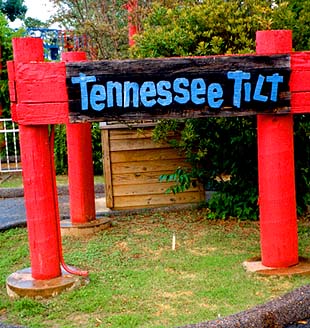 Libertyland's Tilt-A-Whirl spun a LOT!!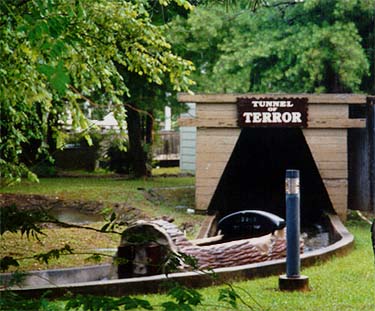 While there wasn't much terror in the tunnel, the final drop was cool!