Yomiuriland
Tokyo, Japan
Official Website: http://www.yomiuriland.co.jp/
Click HERE to read our Yomiuriland Trip Report.
Click HERE to see our Japan trip video segments.
Click on a park below to see our complete photo update:
Tokyo Disneyland Tokyo DisneySea Sega Joypolis Tobu Zoo Park Fuji-Q Highland Tokyo Summerland Toshimaen Yomiuriland
LaQua Nagashima Spaland Universal Studios Japan Expoland Hirakata Park Festival Gate Nara Dreamland
Parque Espana Sea Paradise Yokohama Cosmoworld Japan Update Home!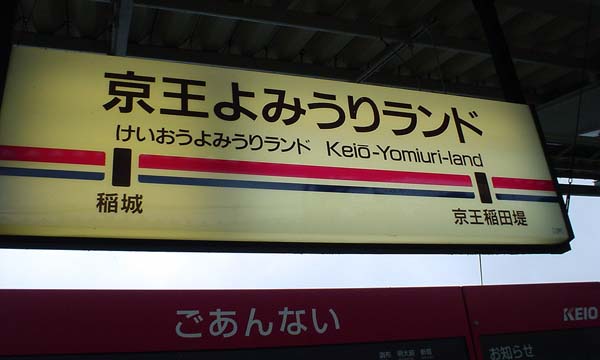 Here is the station for Yomiuriland. If you get off the train and see this sign, you're in the right place!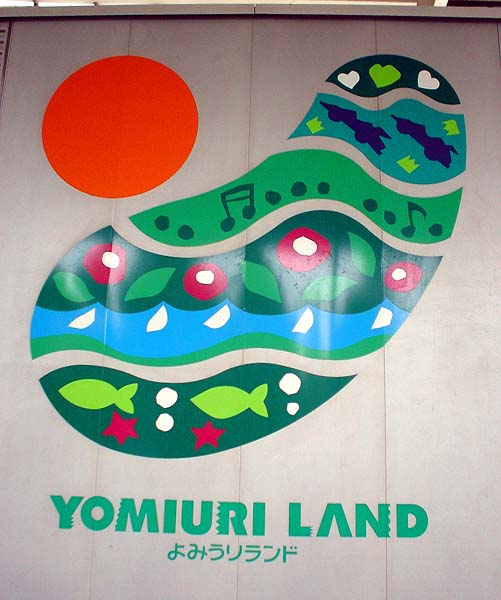 Yomiuriland was one of the nicest of the Tokyo area parks. Cool location and well laid out.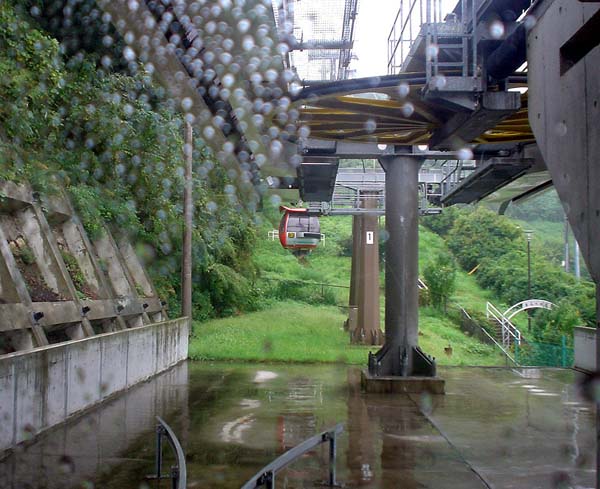 After getting off the train, you have to take the gondola ride to the park entrance.
As you can see, the weather was pretty pissed off at us today! =)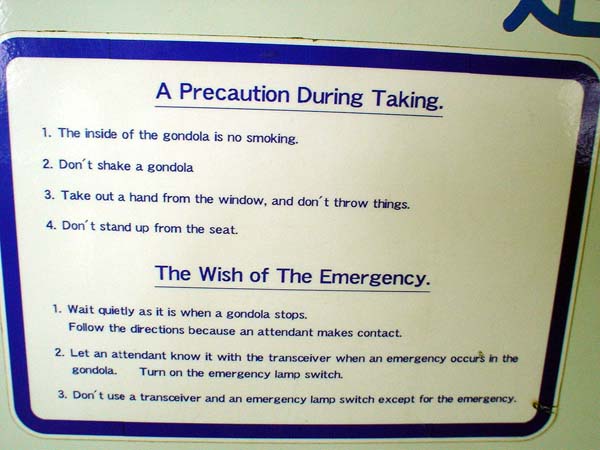 Some things just don't translate well into English. "The Wish of the Emergency?!?"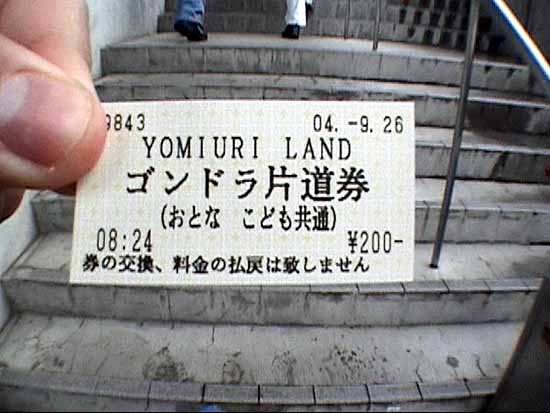 Here is our ticket for the Gondola!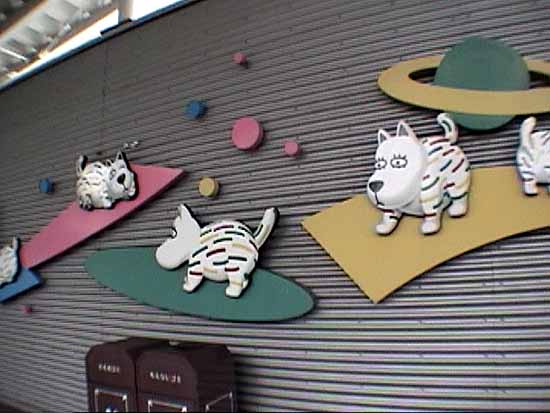 This funky dog was the mascot for the park, we couldn't figure out what it was!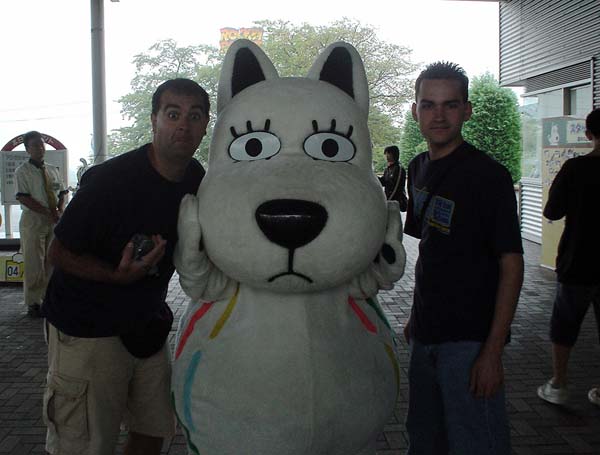 We finally found something creepier than Robb and Dan put together!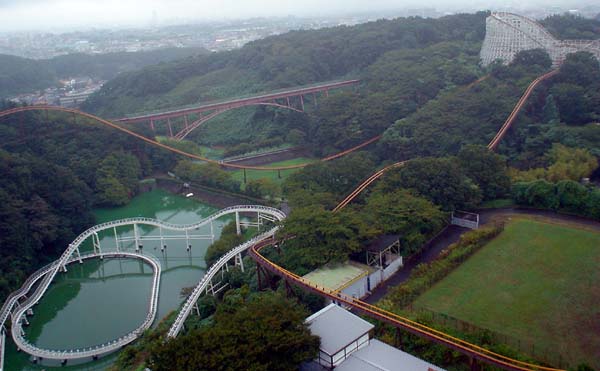 From here you can get a pretty good idea of the park. "Bandit" is kind of spread out all over the place.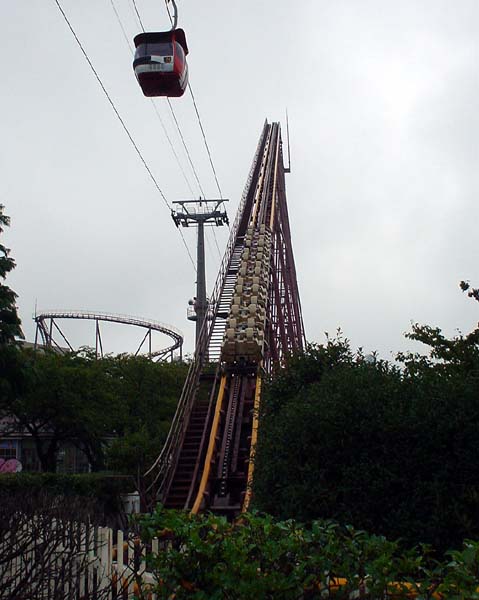 Bandit was one of the better Togo coasters on the trip.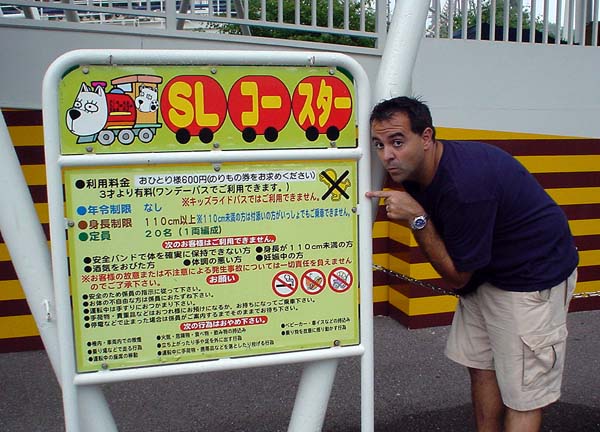 The ride rules for the "SL Coaster" say..."No ducks?!?!" Good thing I left the duck back at the hotel!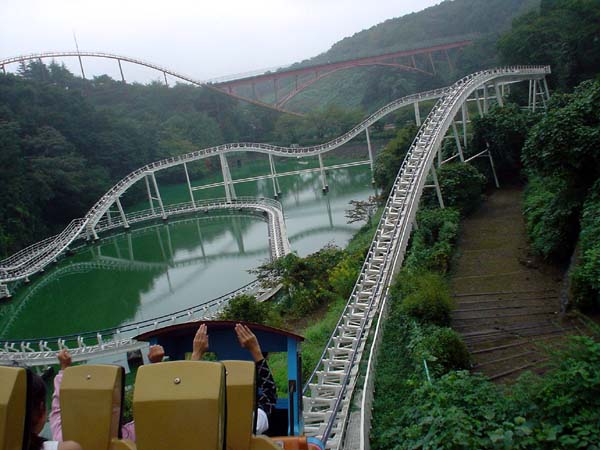 The SL Coaster was a funky little mine train that seemed to start and stop at various places along the track.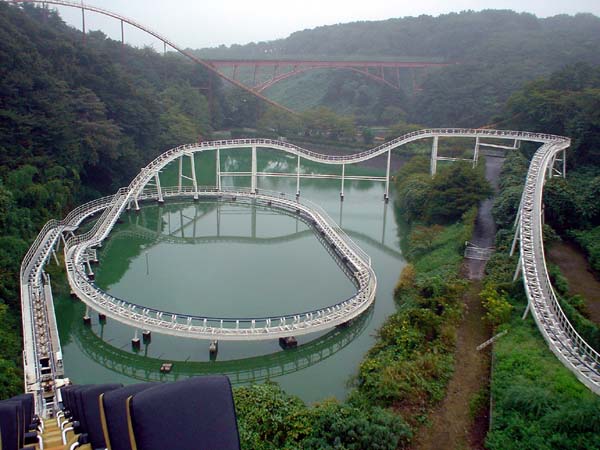 It was a lot like something you'd make in RCT!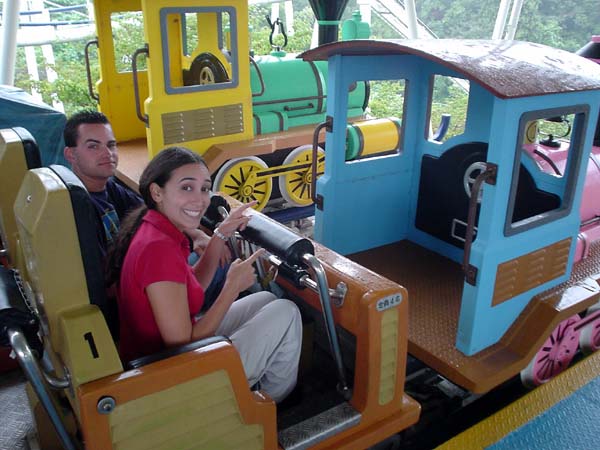 Elissa and Dan are in the "death seat!!!"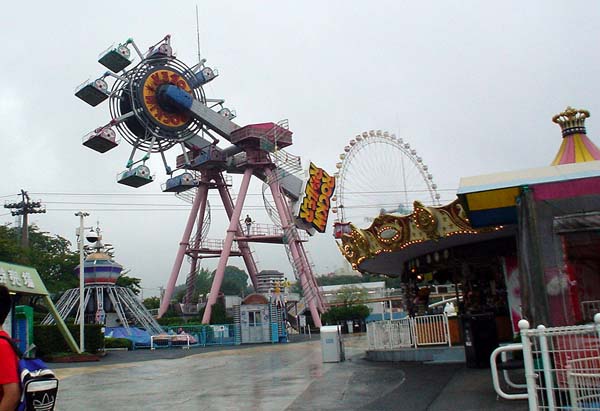 What the HELL is that ride?!?!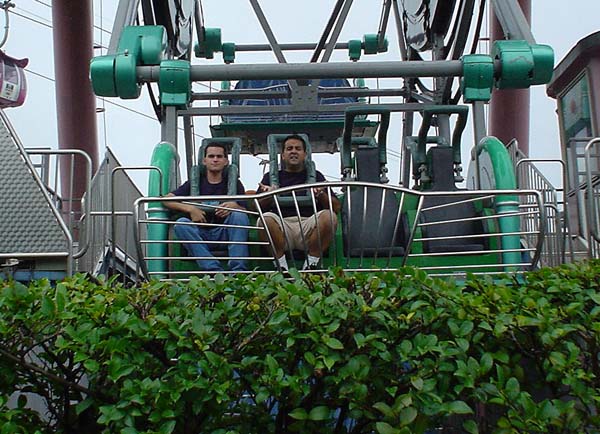 It was kind of like a Ferris Wheel, kind of like a flat ride, but it mostly felt wet and squishy!
Click HERE to see Page Two of "Yomiuriland" photos
Click HERE to read our Japan Trip Planning Guide
Click HERE to read our Japan Trip Reports