Nagashima Spaland
Nagashima, Japan
Official Website: http://www.nagashima-onsen.co.jp/
Click HERE to read our Nagashima Spaland Trip Report.
Click HERE to see our Japan trip video segments.
Click on a park below to see our complete photo update:
Tokyo Disneyland Tokyo DisneySea Sega Joypolis Tobu Zoo Park Fuji-Q Highland Tokyo Summerland Toshimaen Yomiuriland
LaQua Nagashima Spaland Universal Studios Japan Expoland Hirakata Park Festival Gate Nara Dreamland
Parque Espana Sea Paradise Yokohama Cosmoworld Japan Update Home!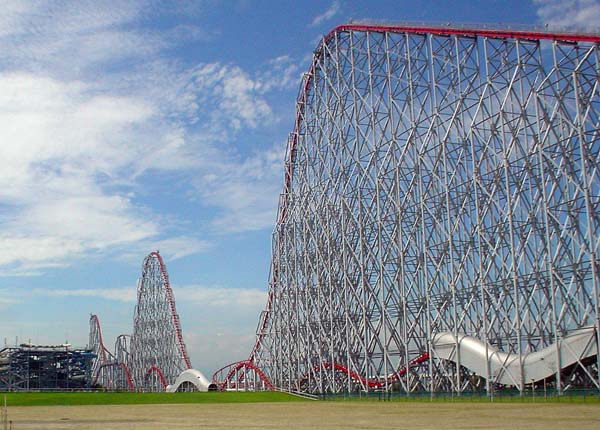 Stupid Steel Dragon!!! Why the hell did you have to go chuckin' wheels off the ride!!! GGGRRRR!!!!!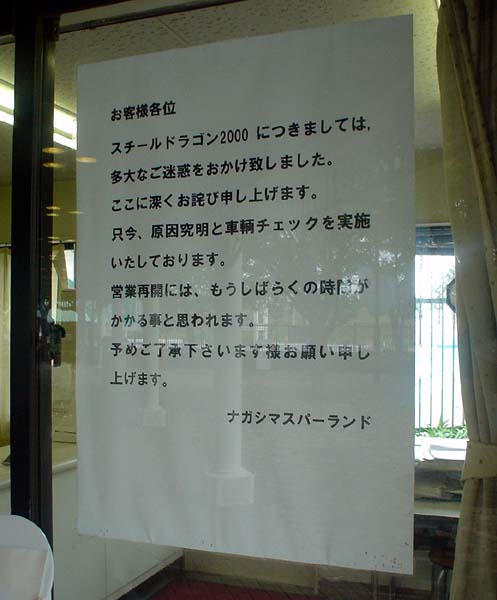 This sign translates into:
Dear Nagashima Patrons,
Steel Dragon 2000 is currently closed. We apologize for the inconvenience, but it will not reopen until we figure out a way
to make the wheels stop flying off into the water park. Please enjoy the water park at this time as it's "Flying Wheel Free."
Thanks for your understanding, and please enjoy our many other coasters that don't seem to be chucking wheels at this time.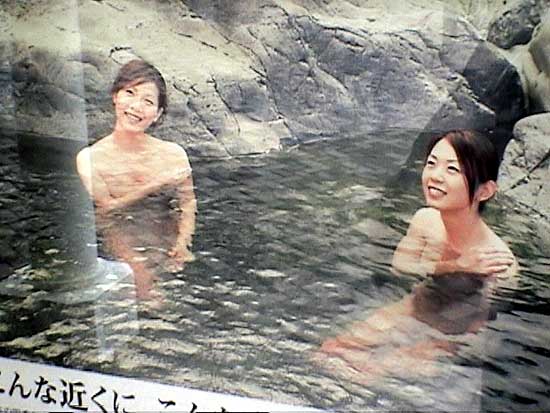 "OMFG! Where the hell is this ride??!!?"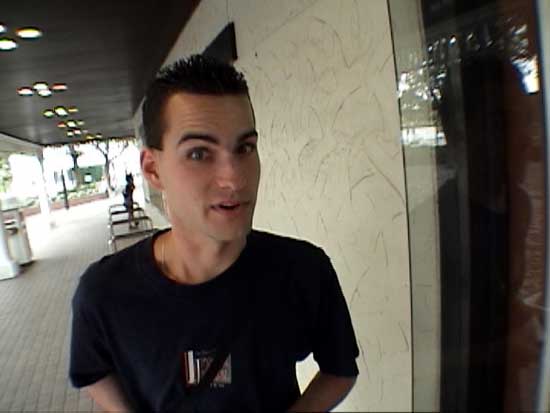 "Dude! That ride is actually ON THE PARK MAP!!!!"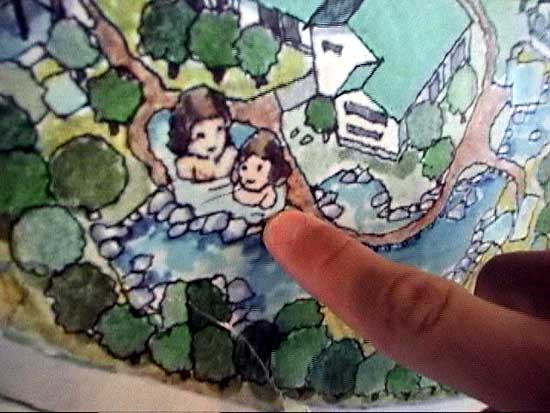 "RIGHT HERE!!!!"
Dammit! It was closed that day! Turns out one of the chicks chucked a wheel also!!!! GGRRRRR!!!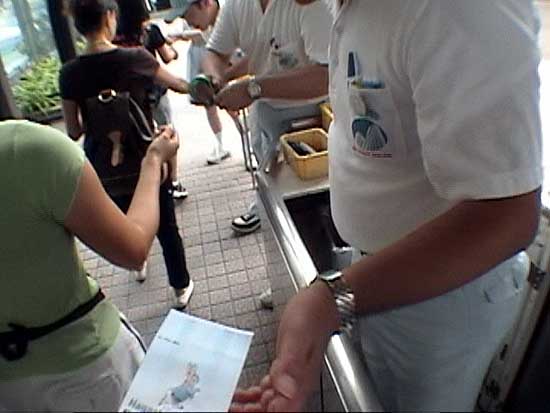 It's just amazing how efficient Japan is. Take a look at this assembly line getting into the park.
1. Take your ticket, 2. slap on the wrist band, 3. cut the excess band part off!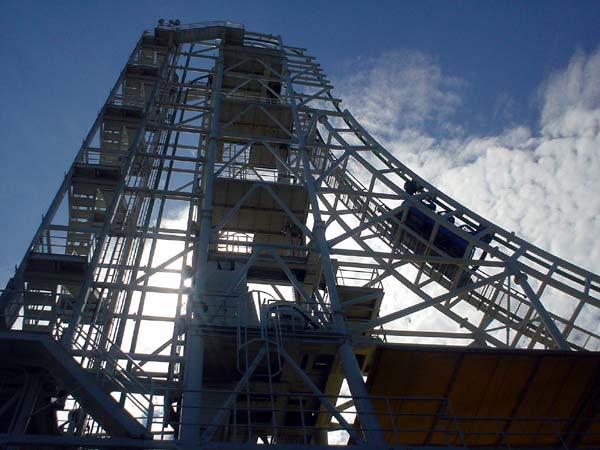 Who would have thought that the Ultra Twister would have been one of our favorite rides of the day!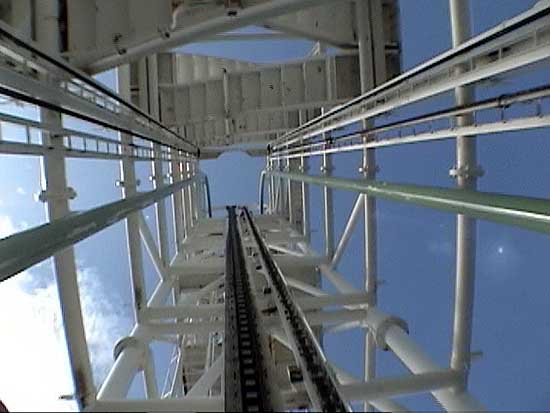 This version still had the vertical lift hill!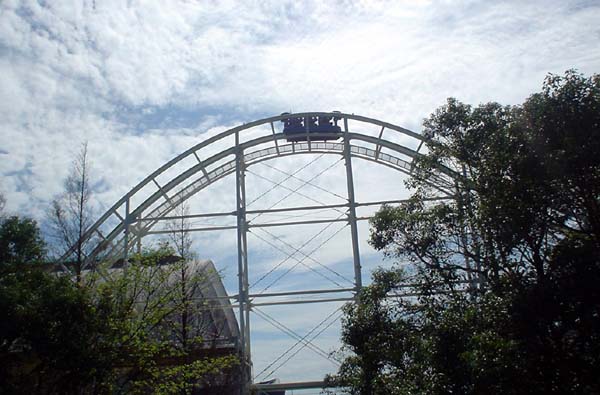 Yay! Togo rides!!!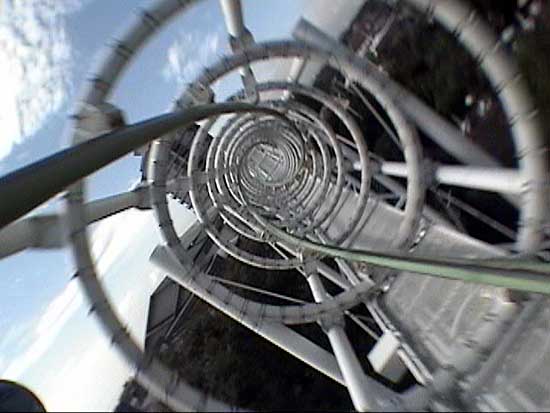 It might sound like a metal trashcan being thrown off a twenty story building, but it's actually a REALLY fun ride!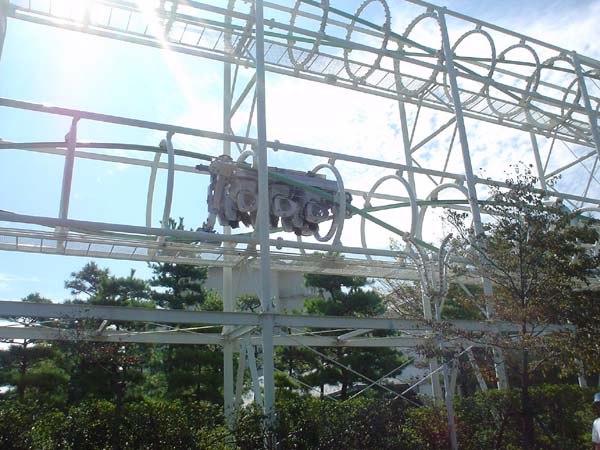 Now it's three good Togo rides of the trip!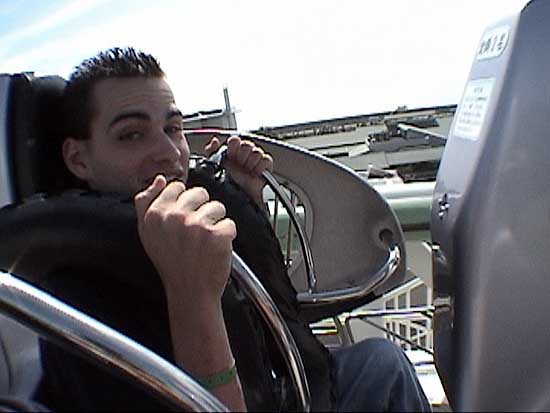 That smile means one of two things. Dan just found Diet soda in Japan or he loves Togo rides! =)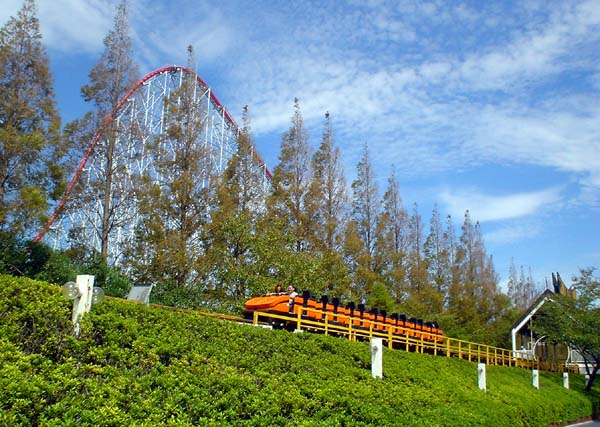 Here we found another Schwartzkopf shuttle loop, only this one wasn't partially enclosed! =)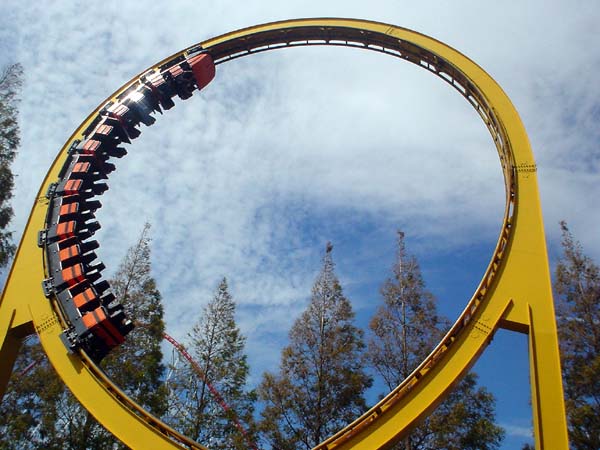 The forward part was really good!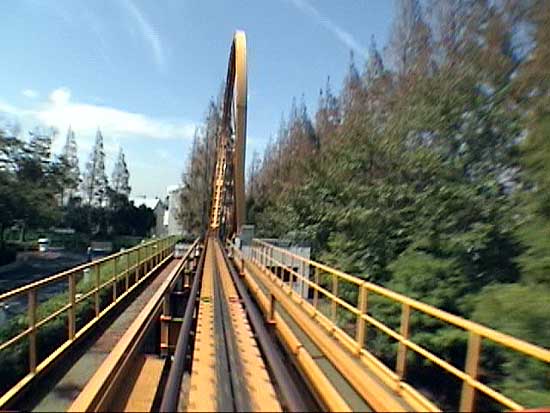 But it was pretty heavily braked on the way back, even being a 'flywheel' version.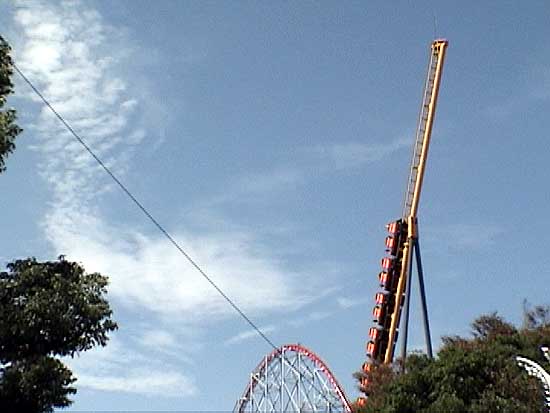 This is as far as it made it up the back spike. =(
Click HERE to see Page Two of "Nagashima Spaland Photos"
Click HERE to read our Japan Trip Planning Guide
Click HERE to read our Japan Trip Reports