Sea Paradise
Hakkeijima, Japan
Official Website (English Version): http://www.seaparadise.co.jp
Click HERE to read our Sea Paradise Trip Report.
Click HERE to see our Japan trip video segments.
Click on a park below to see our complete photo update:
Tokyo Disneyland Tokyo DisneySea Sega Joypolis Tobu Zoo Park Fuji-Q Highland Tokyo Summerland Toshimaen Yomiuriland
LaQua Nagashima Spaland Universal Studios Japan Expoland Hirakata Park Festival Gate Nara Dreamland
Parque Espana Sea Paradise Yokohama Cosmoworld Japan Update Home!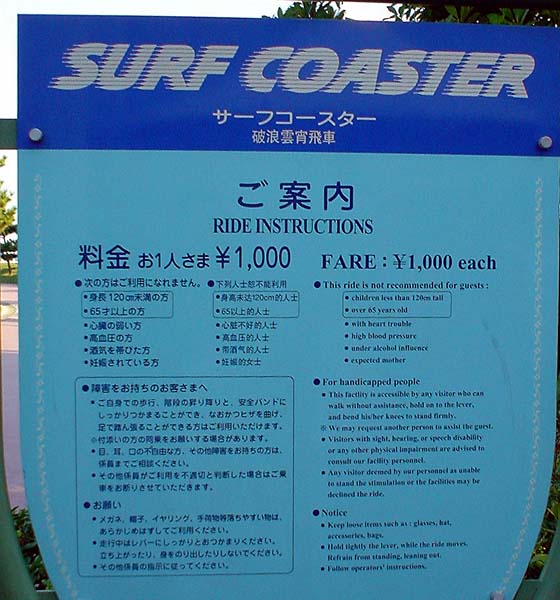 Ahh, the "Surf Coaster". This would be our last "Togo Credit" of the trip.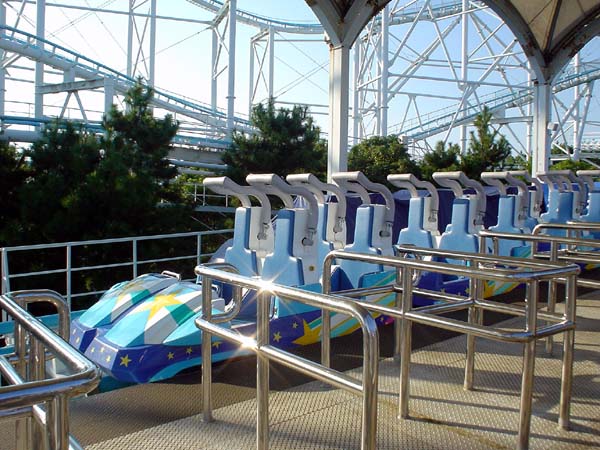 OMFG! Those look a LOT like Windjammer trains!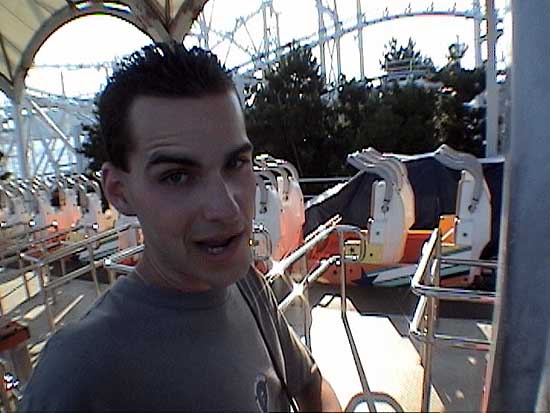 "No way....uh uh...not gonna do it!"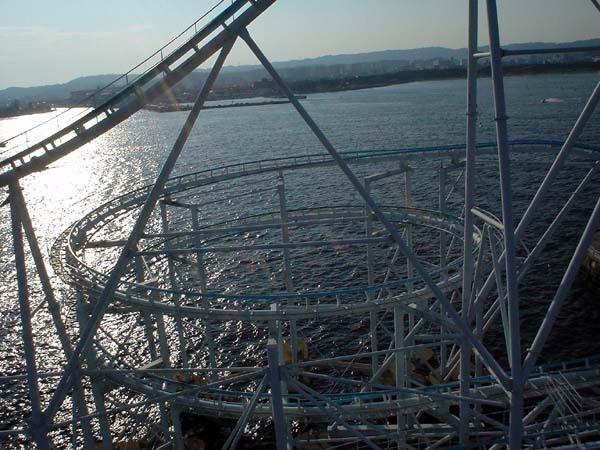 Not only is it a Windjammer-looking Togo coaster, it goes out right over the water!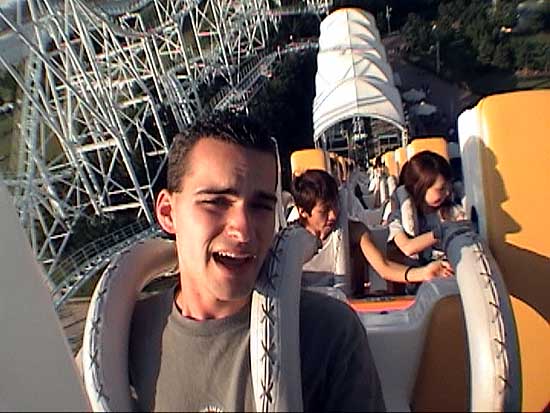 "Help!"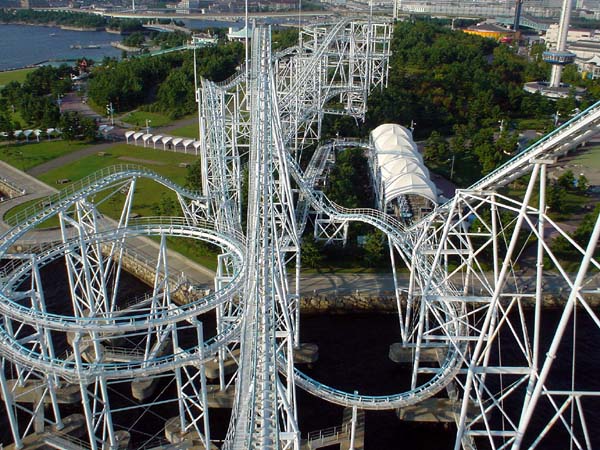 "Dude...WTF??? This ride is GREAT!!!"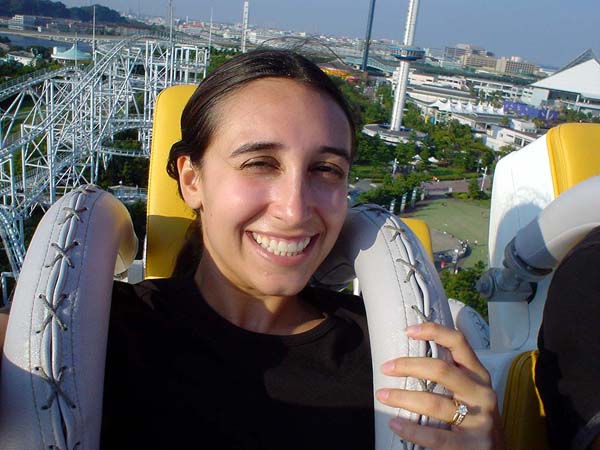 "Hi my name is Elissa and I love Togo coasters that look like Windjammer!"

This ride was seriously really REALLY good! It ended up being one of the best steel coasters of the trip!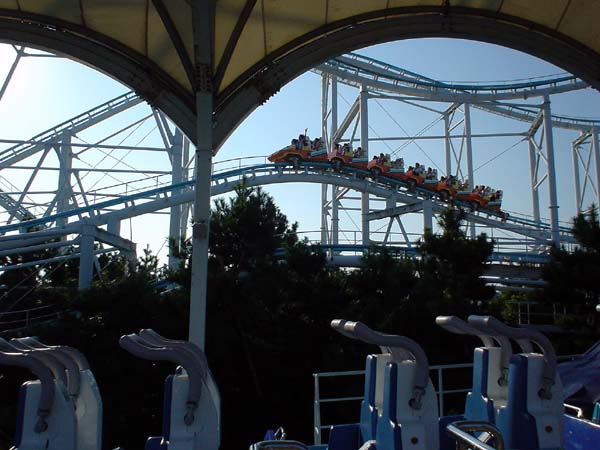 There was airtime...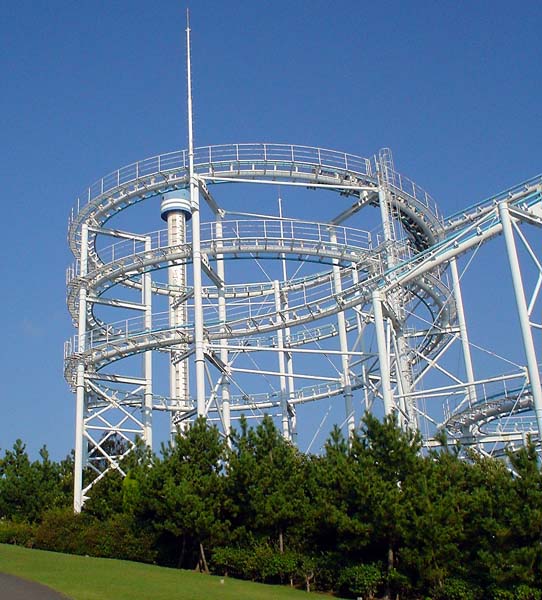 ...intense helixes...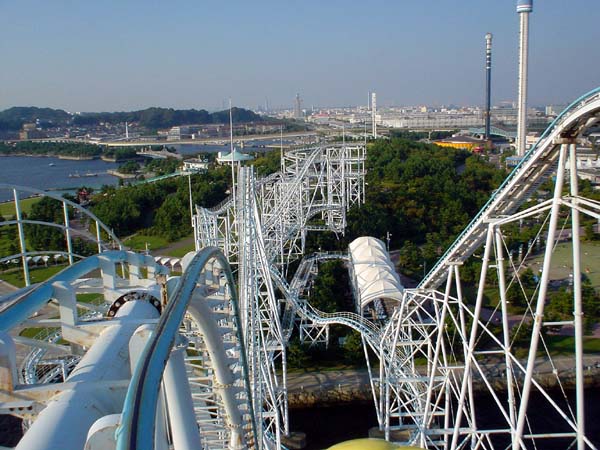 ...and only a *slight* bit of Togo roughness!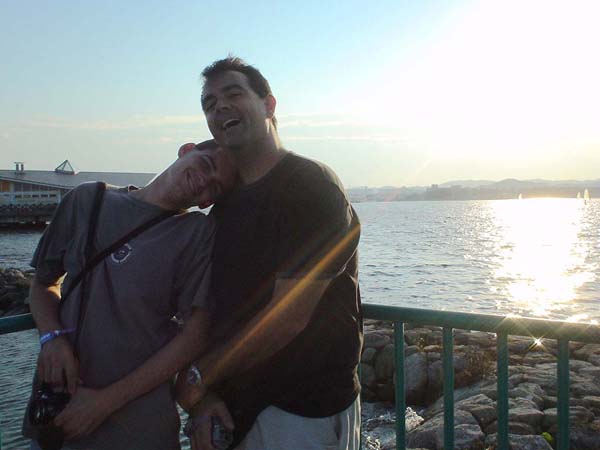 Ahh, love is in the air! We love Togo....we love each other!
Click HERE to see Page Three of "Sea Paradise" photos
Click HERE to read our Japan Trip Planning Guide
Click HERE to read our Japan Trip Reports