Sega Joypolis and Tokyo "Pallet Town" Area
Tokyo, Japan
Official Website (English Version): http://www.sega.co.jp/joypolis/tokyo_e.html
Click HERE to read our Sega Joypolis Trip Report.
Click HERE to see our Japan trip video segments.
Click on a park below to see our complete photo update:
Tokyo Disneyland Tokyo DisneySea Sega Joypolis Tobu Zoo Park Fuji-Q Highland Tokyo Summerland Toshimaen Yomiuriland
LaQua Nagashima Spaland Universal Studios Japan Expoland Hirakata Park Festival Gate Nara Dreamland
Parque Espana Sea Paradise Yokohama Cosmoworld Japan Update Home!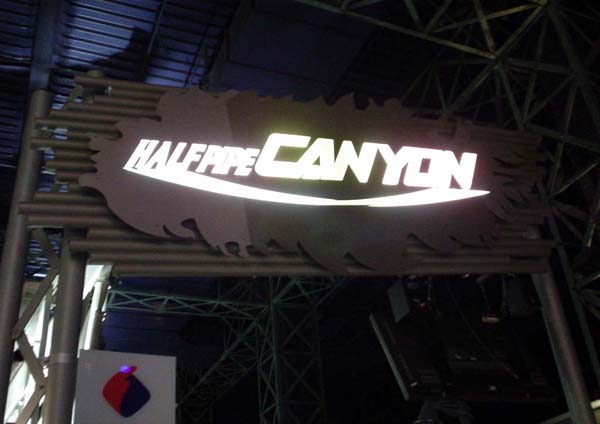 We had no idea what this ride was ahead of time.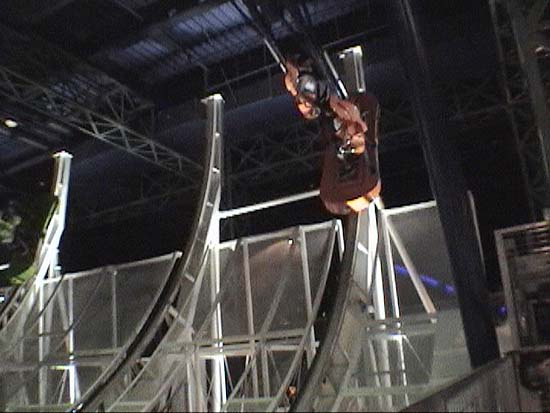 Some would almost consider this a coaster as it's similar to the Intamin Half-Pipe.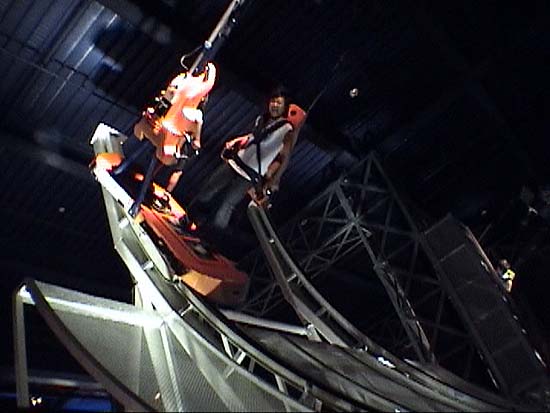 It even rotates the standing riders!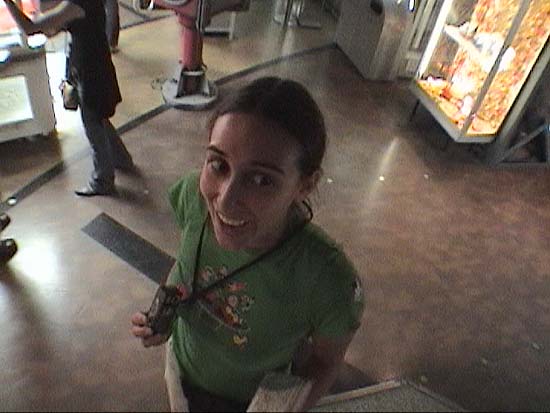 Elissa says "Hell No!!!!"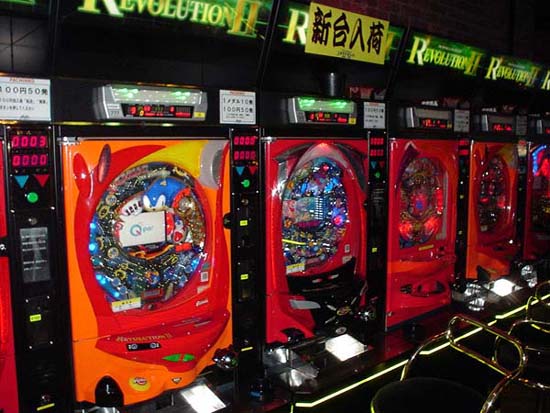 We saw pachinko machines everywhere.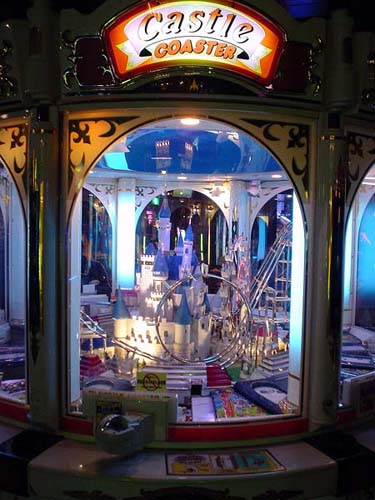 In fact there were all kinds of crazy games!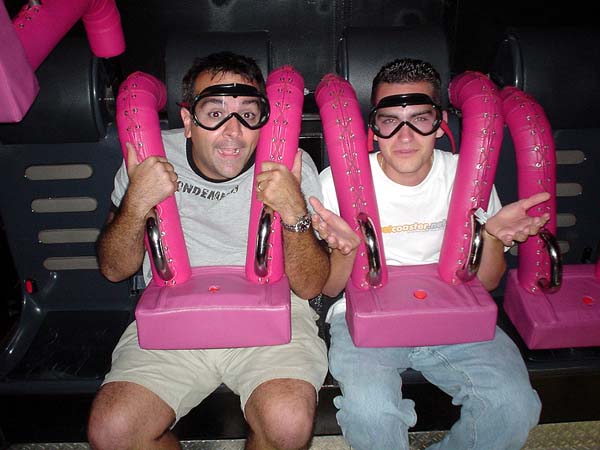 Virtual Skydiving = "Big tilting frog hopper with large movie screens around you" (and you have to wear goggles!)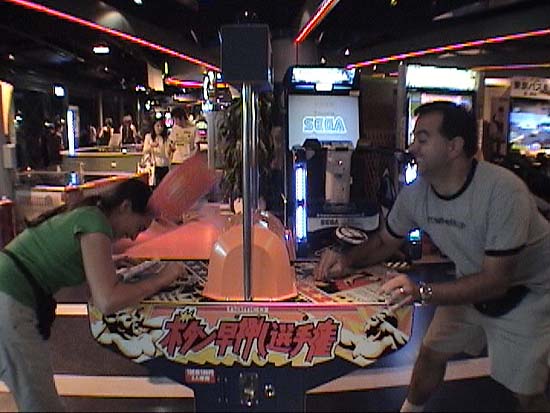 Elissa loses the "Press the button really fast and hit the other person with the mallet" game!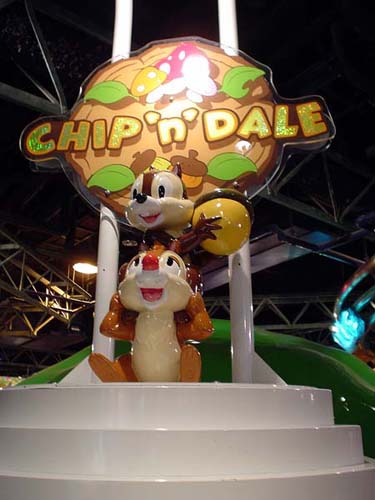 Wait...we left Disney...but Chip N Dale are still all over Japan!!!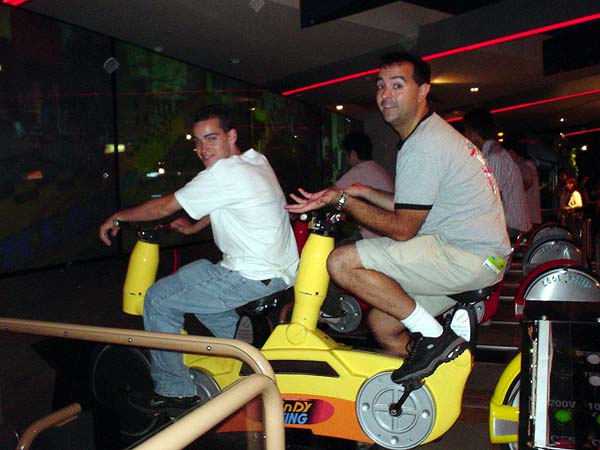 Robb gets some needed exercise in the "bike racing game!"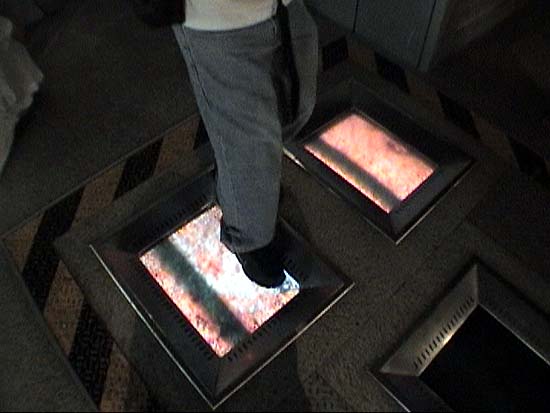 "Stomp the virtual cockroach" game was also a big hit!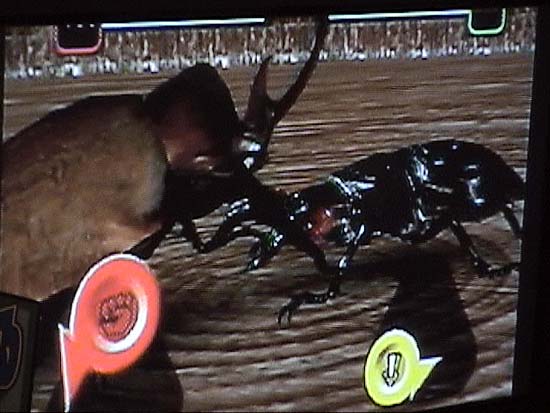 Quick! Get that big cockroach!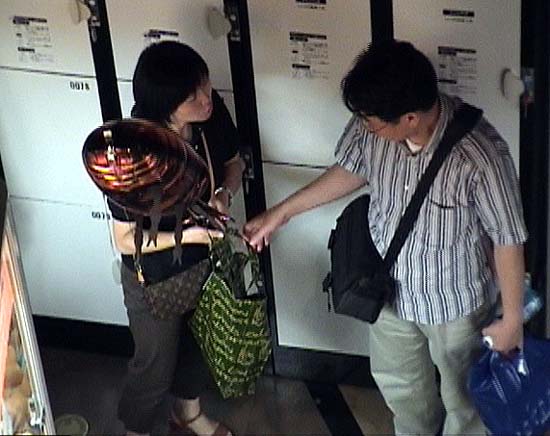 "I love you honey, take this cockroach balloon as a sign of my love and affection."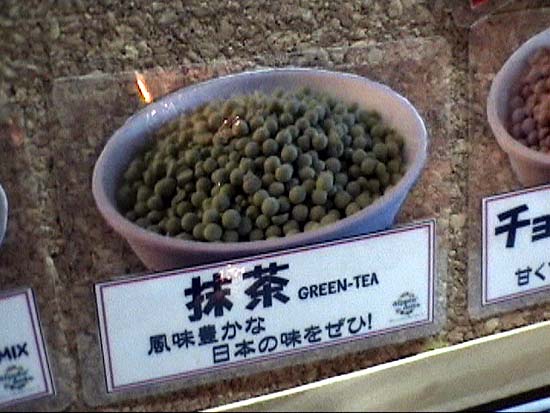 "Green Tea Dippin Dots"...'nuff said! =)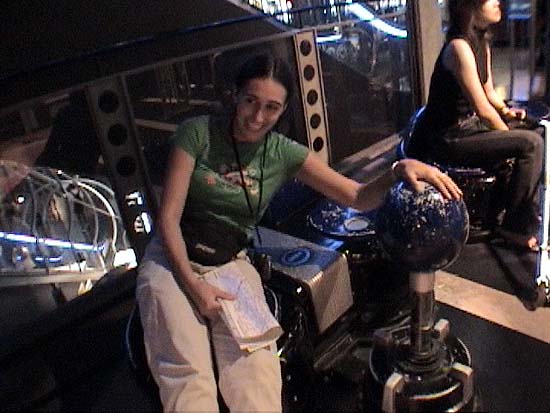 Elissa is fascinated by the "Giant joystick operated moving bench" ride!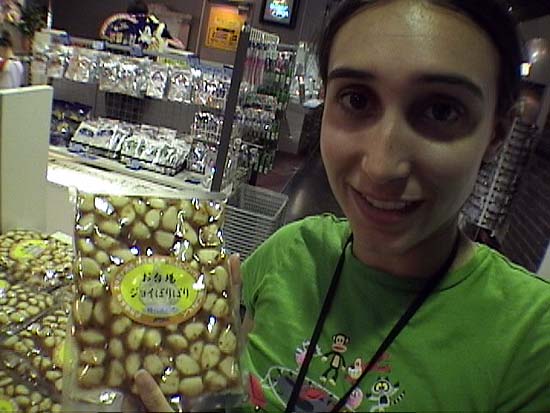 I don't know what these are...and none of us cared to find out!
Click HERE to see Page Three of "Sega Joypolis Photos"
Click HERE to read our Japan Trip Planning Guide
Click HERE to read our Japan Trip Reports