Parque Epsana
Shima-Isobe, Japan
Official Website: http://www.parque-net.com/
Click HERE to read our Parque Espana Trip Report.
Click HERE to see our Japan trip video segments.
Click on a park below to see our complete photo update:
Tokyo Disneyland Tokyo DisneySea Sega Joypolis Tobu Zoo Park Fuji-Q Highland Tokyo Summerland Toshimaen Yomiuriland
LaQua Nagashima Spaland Universal Studios Japan Expoland Hirakata Park Festival Gate Nara Dreamland
Parque Espana Sea Paradise Yokohama Cosmoworld Japan Update Home!
During our trip, we visited Parque Espana twice. We went back the second time mainly because on our first visit...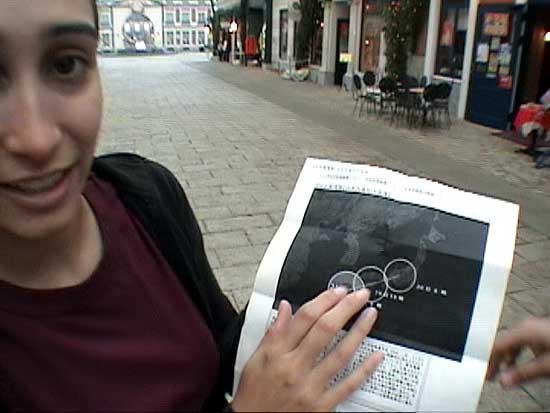 Elissa points out that the park is directly in the path of the on coming "Typhoon #21"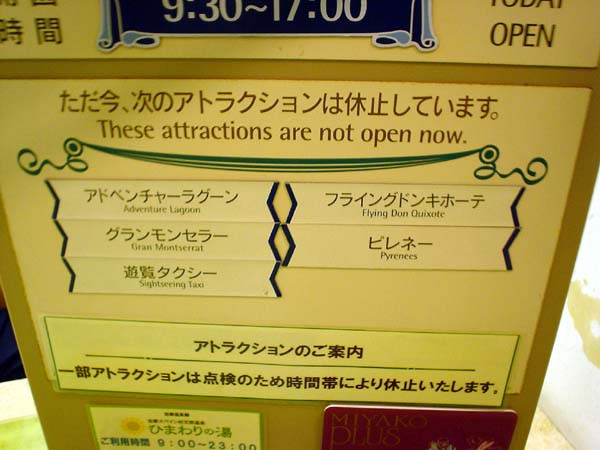 As we had expected, we got to the park to find most of the rides closed, including Pyrenees. =(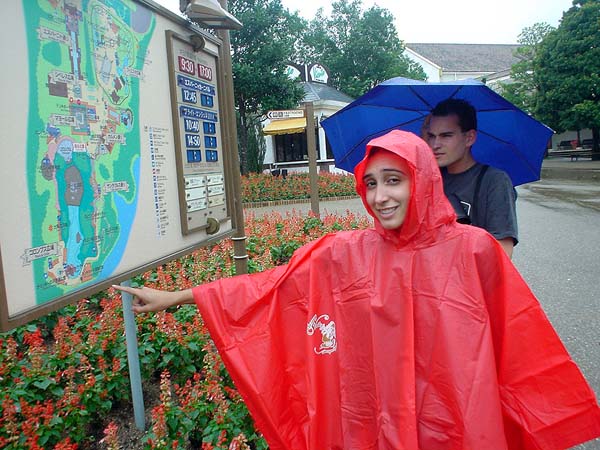 While the smart Japanese people stay home and board up the windows and doors, the stupid Americans go to the theme park! =)
(Wow! Elissa looks freaking HOT in that poncho!)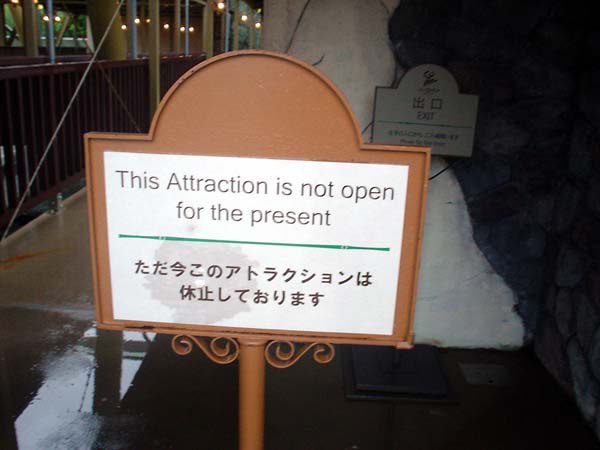 This sign SHOULD say: "Yeah, the rides are closed, the Typhoon is coming, WTF are you guys doing here?!?!"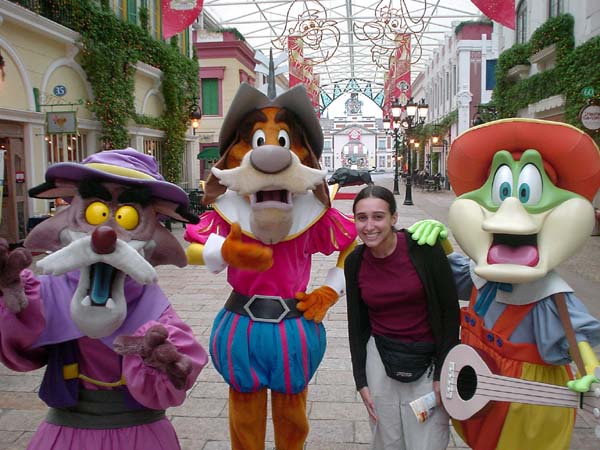 At least the characters were out and having a good time!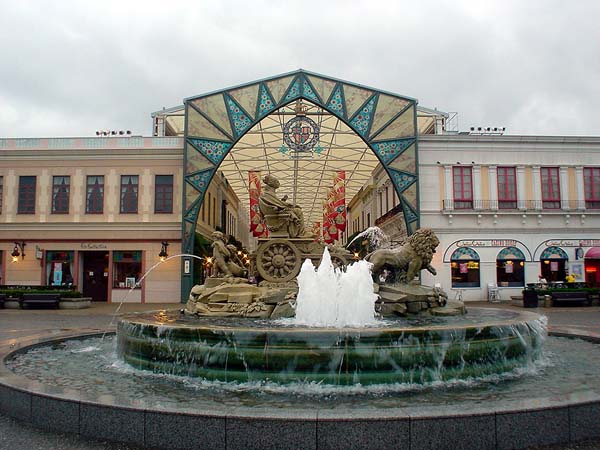 Another beautifully enclosed main street.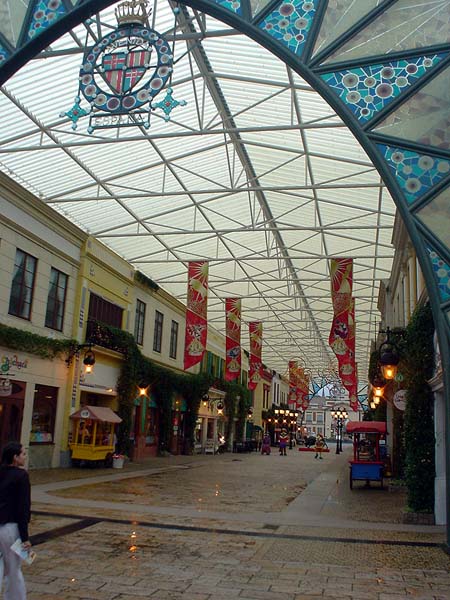 It protected us from Typhoon #21!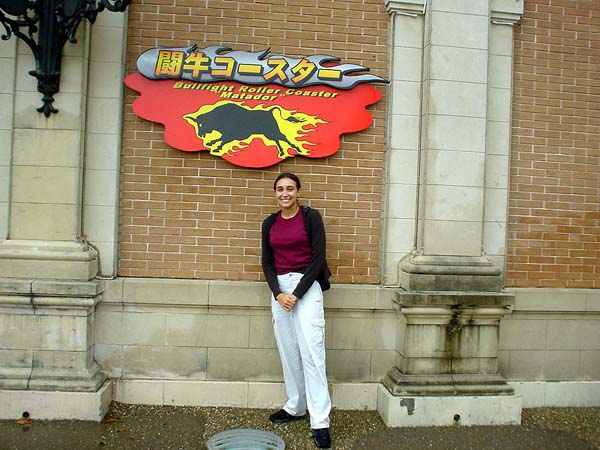 Well, at least we were able to get the indoor coaster credit today!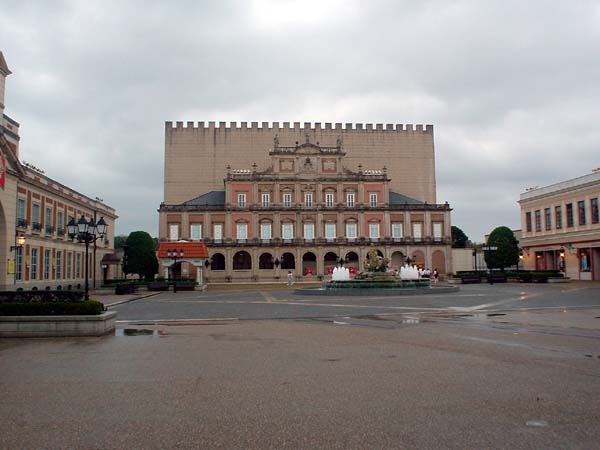 The Bullfight Coaster out "WTF's" Thorpe Park's X:\No Way Out!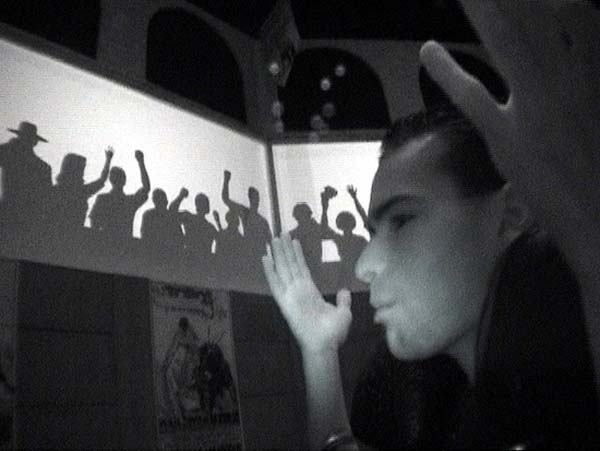 In the middle of the ride, the train stops and suddenly YOU (yes, you, Dan) are the bull in the middle of the stadium!
The crowd cheers you on as you get ready for the fight. Then the ride continues again! WTF?!?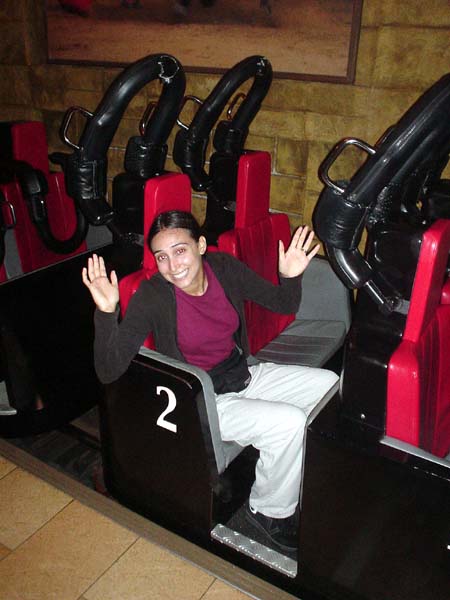 Elissa's all "It make be storming like crazy outside, but I've got Bullfight coasters to ride!"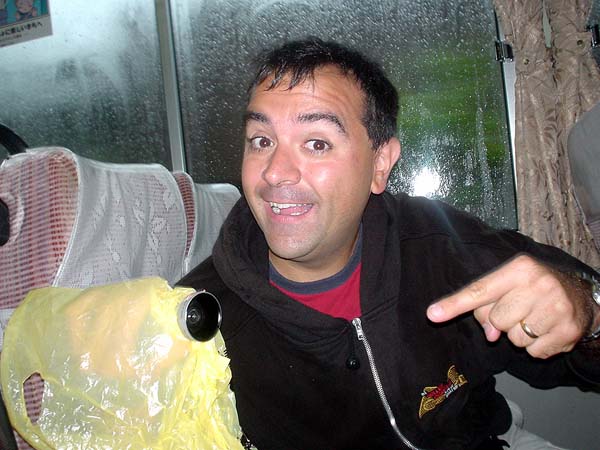 Forget "Water Park Cam", we've got "Typhoon Cam!"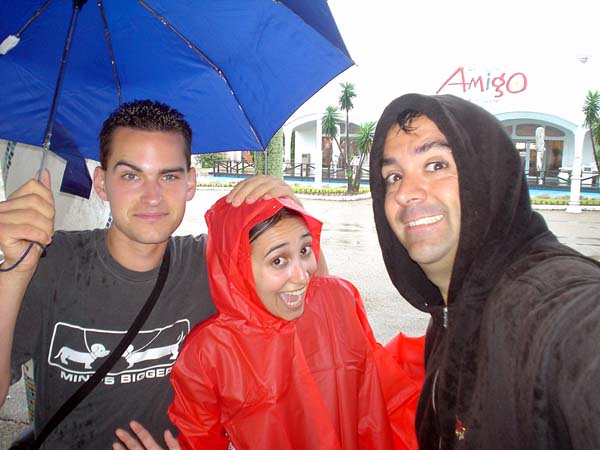 "Good thing we're not wet or anything!"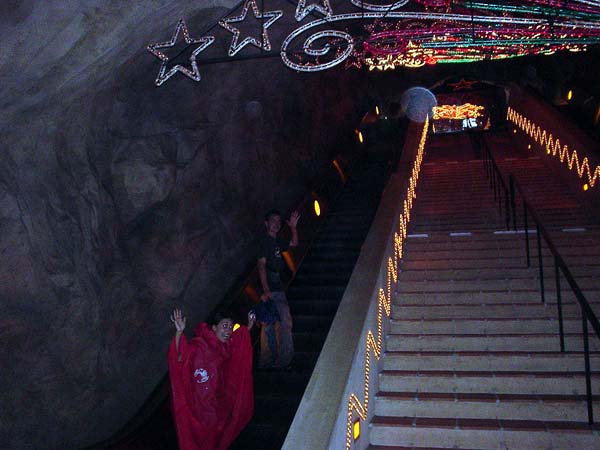 The Escalator ride was the most amazing thing we'd ever seen! Try to imagine the Electrical Parade...Escalator Style!
Click HERE to see Page Two of "Parque Espana" Photos
Click HERE to read our Japan Trip Planning Guide
Click HERE to read our Japan Trip Reports