In typical me like fashion, and I'm sure many of you would do the same, within the first week of living in Southern California I kidnapped my girlfriend and we quickly headed to Disneyland!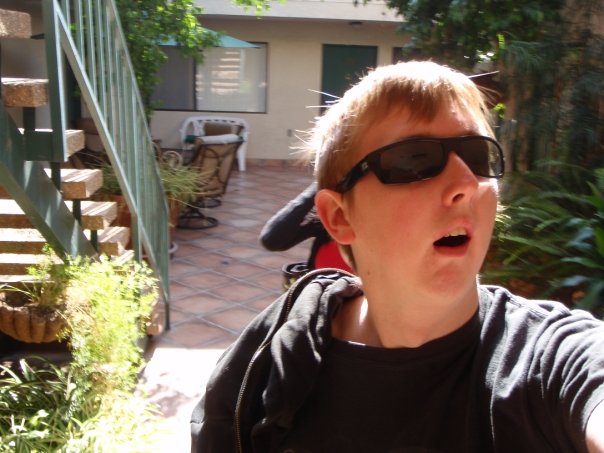 Guess what, me! It's time for some Disneyland action!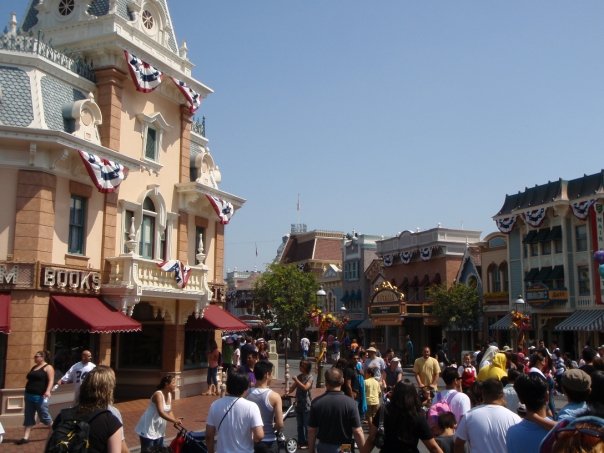 Ah, it's good to be back.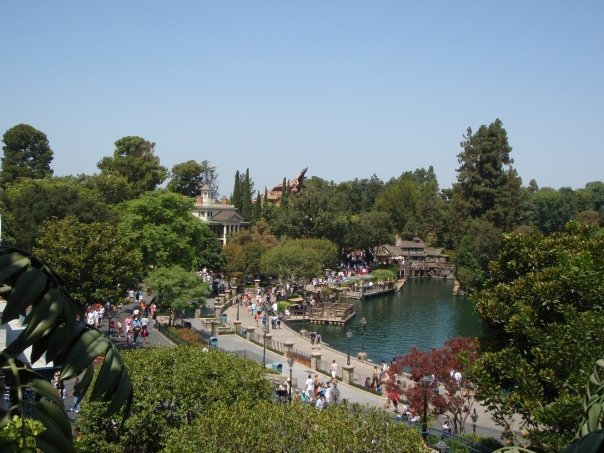 Crowds were light in the beginning of the day, but it didn't take long to bring on the mobs.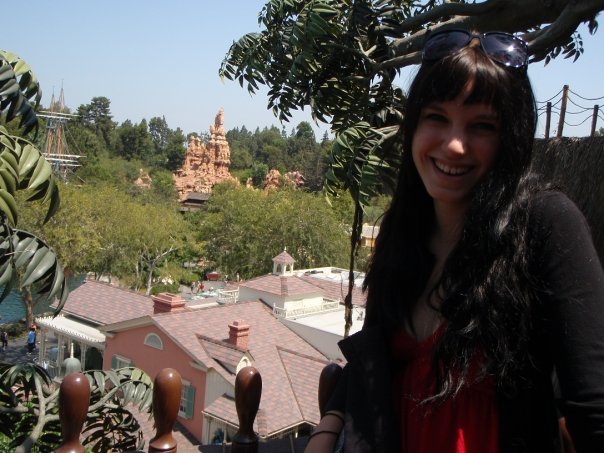 Meg fakes a smile and contemplates pushing me over the edge for making her drive today.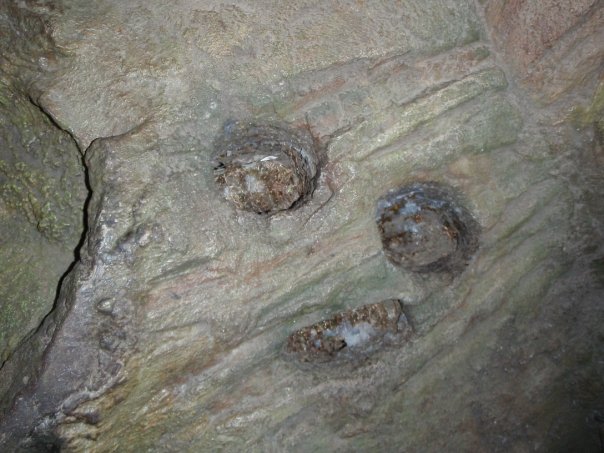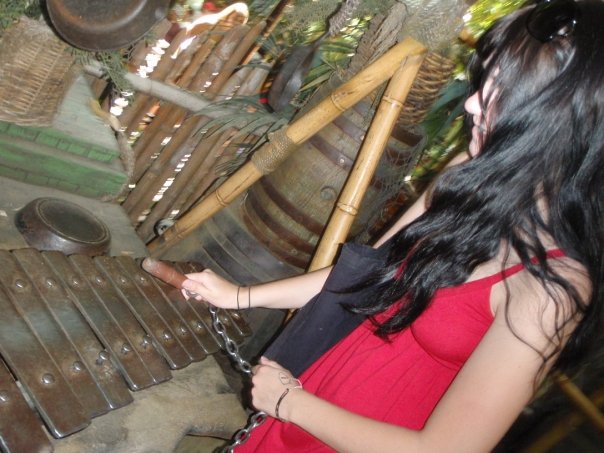 Meg and I make beautiful music together...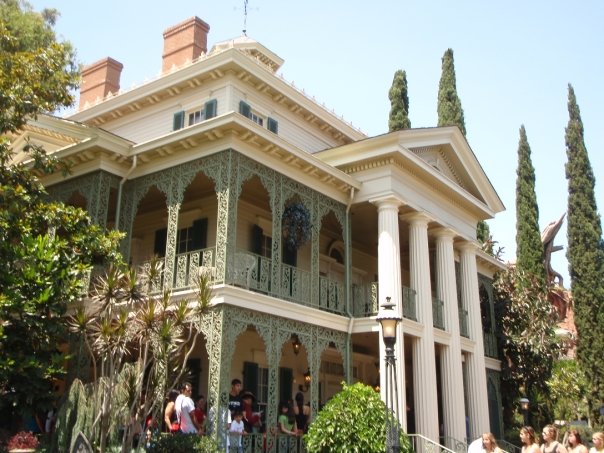 After some Mansion Action (Manction)...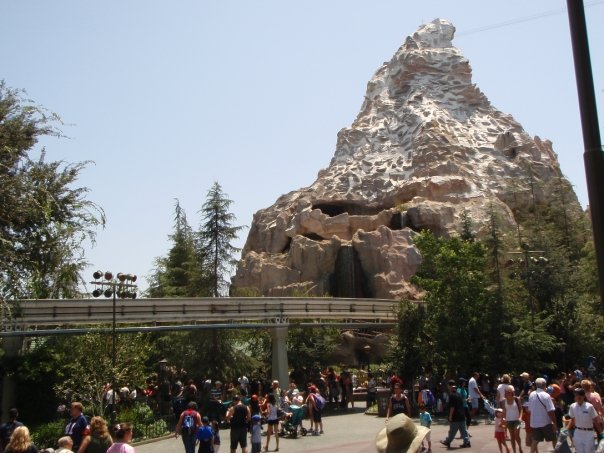 ...and some wandering around...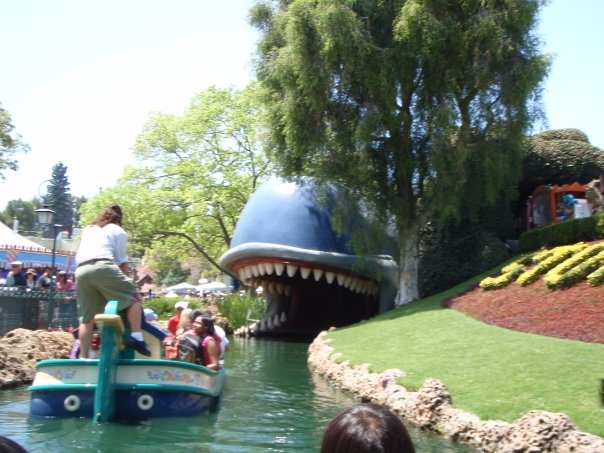 We decided to face our irrational fear of Monstro on the Storybook Canal.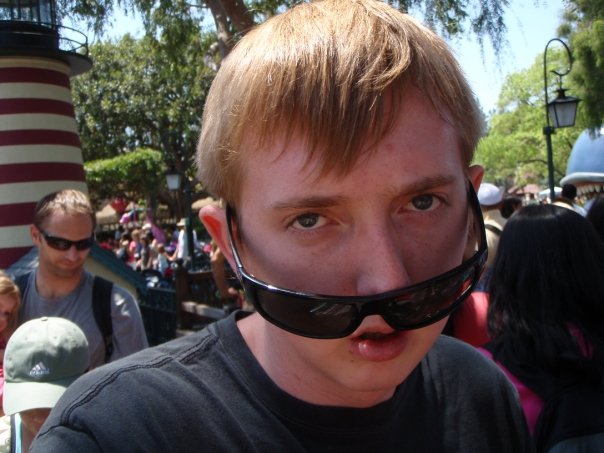 Here goes nothing.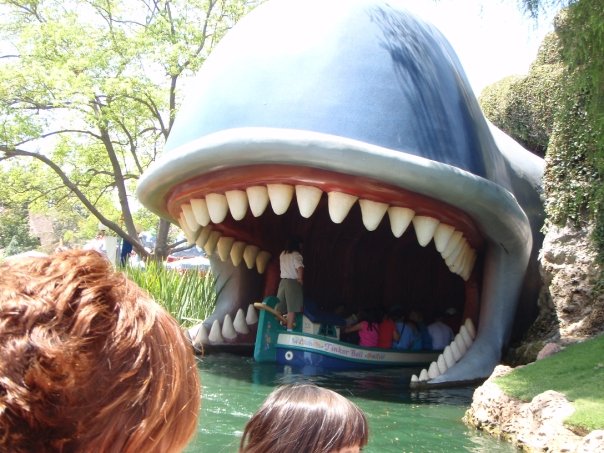 Oh God...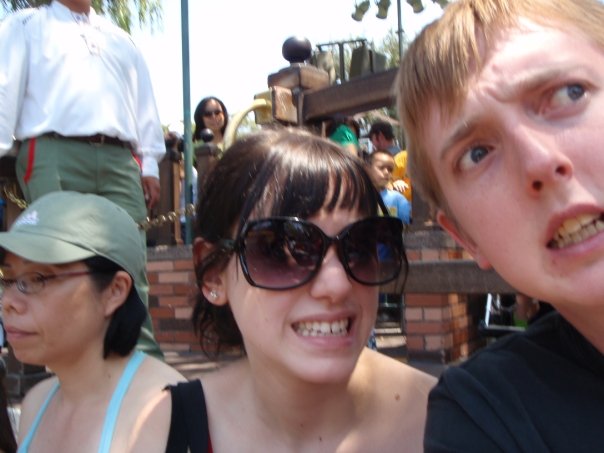 It's coming closer!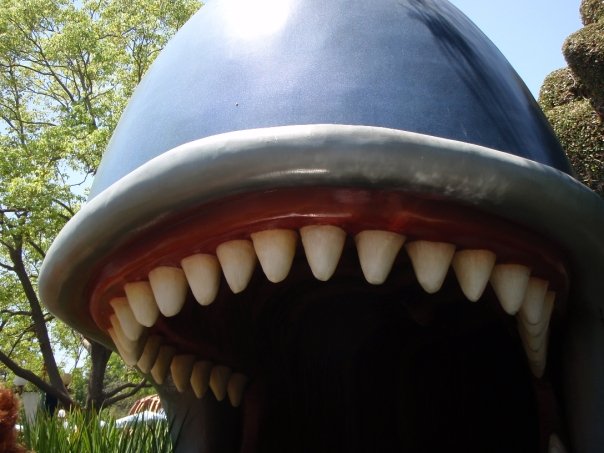 Ah! AHHH!!!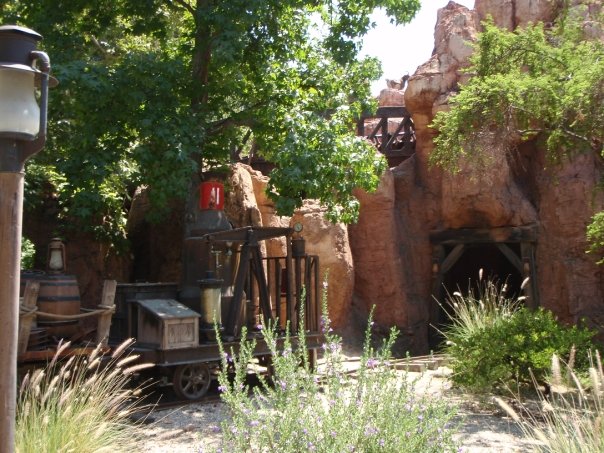 Hey look! A ride we didn't ride today!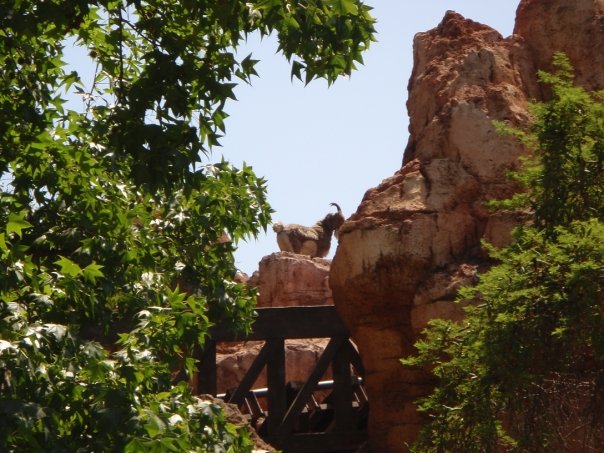 Goat.
Today was more about doing things at a leisurely pace and doing things we hadn't done before.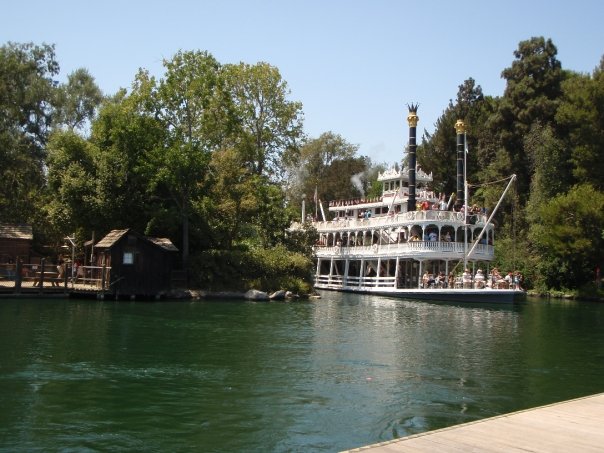 Neither of us had been on The Mark Twain, nor had we ever seen what was on the other side of Tom Sawyer Island.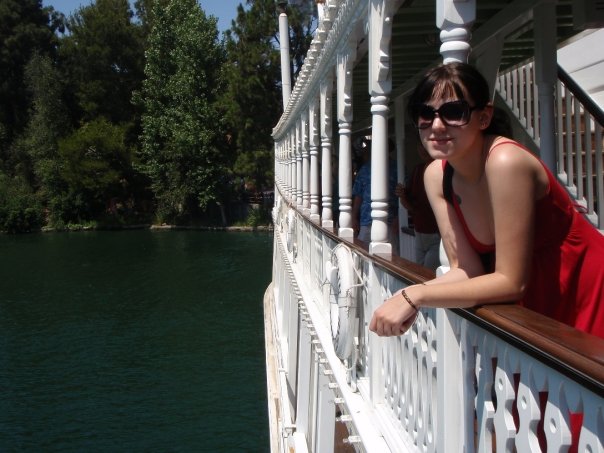 See? Disneyland can be as pretty as Walt Disney World... you just have to look harder.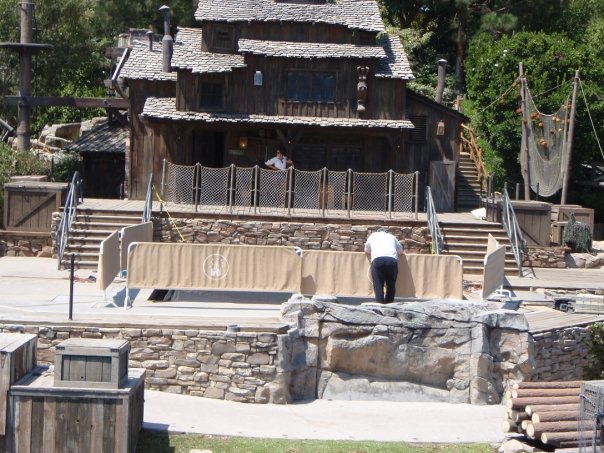 Hmm...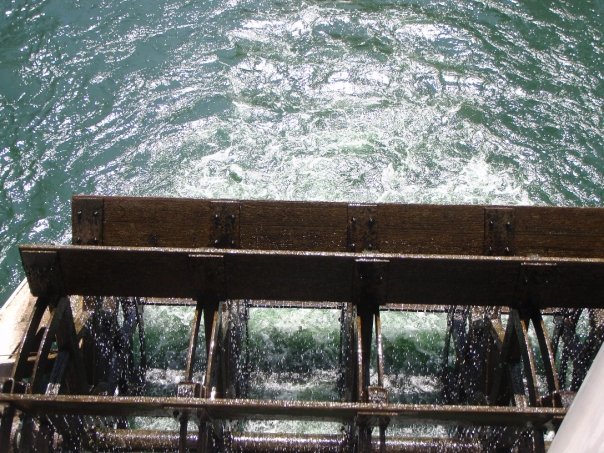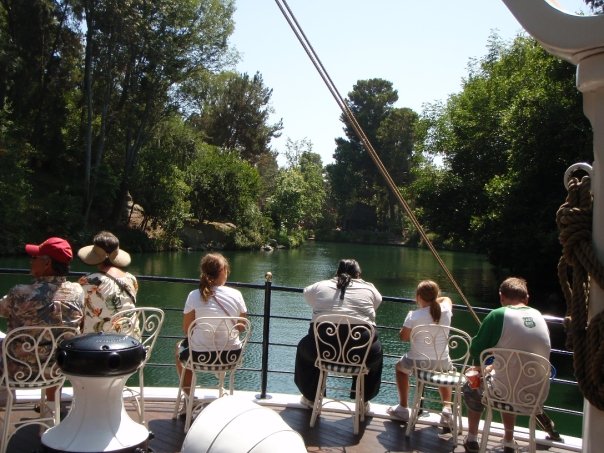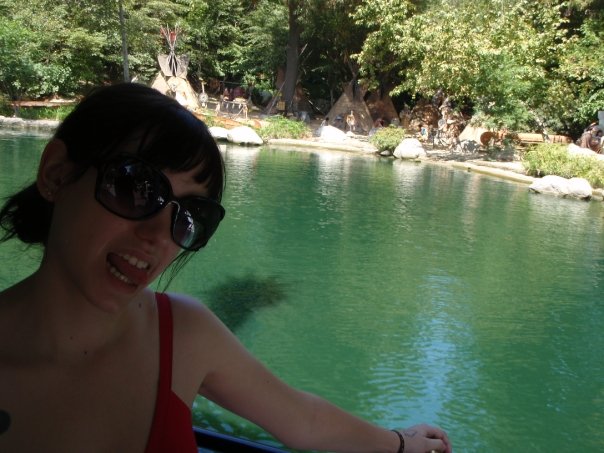 Injuns!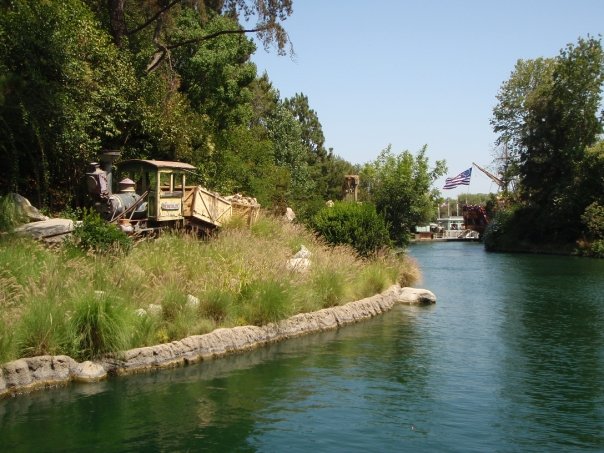 Heading over into Disney's California Adventure, we saw this poor pup.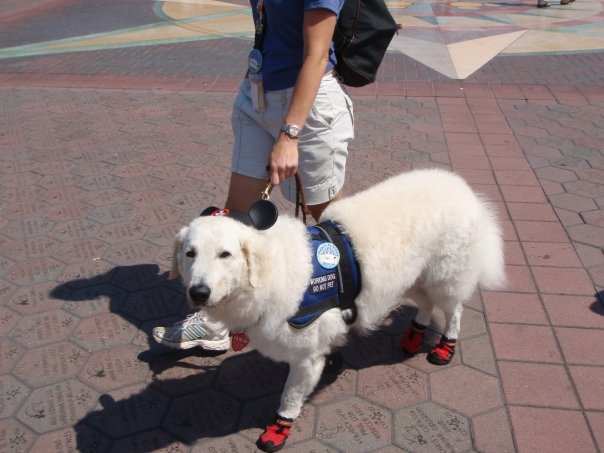 Adorable. Sad, but adorable.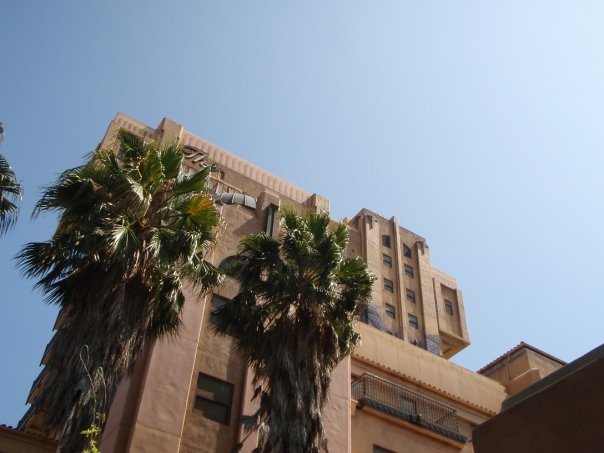 Maybe not "bad tower"... more like "not as good tower".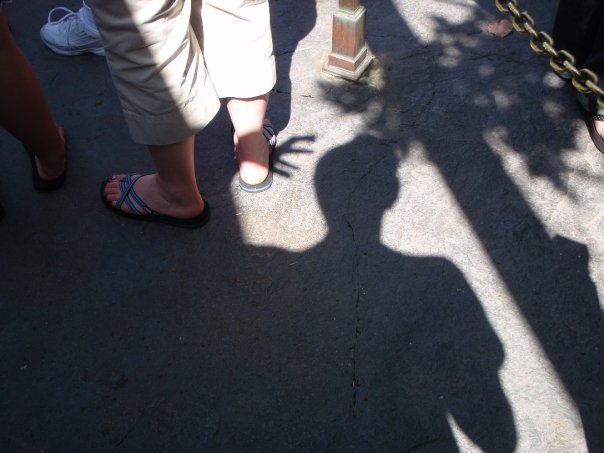 Watch out, shadow! There's a mysterious hand coming after you!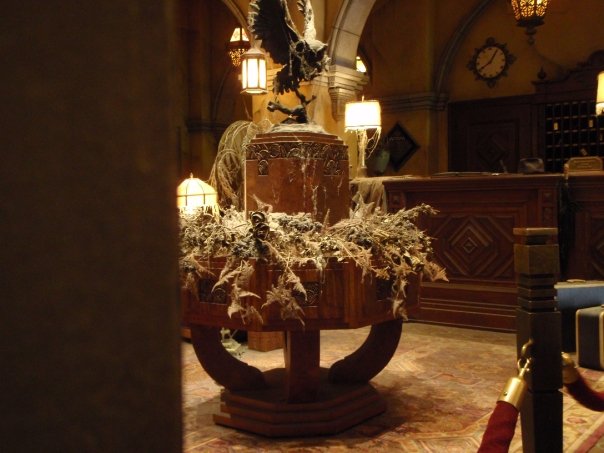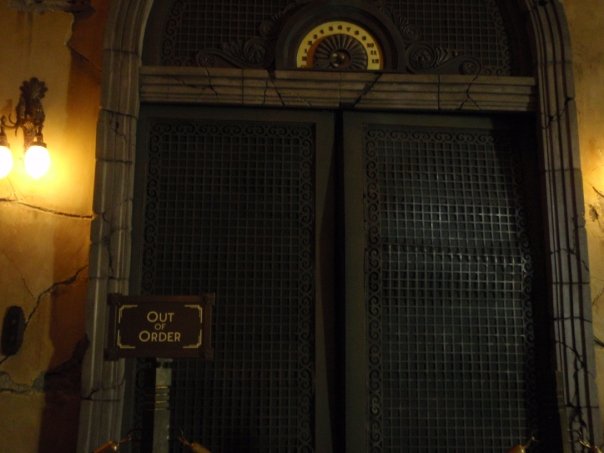 I always geek out about the themeing on this ride.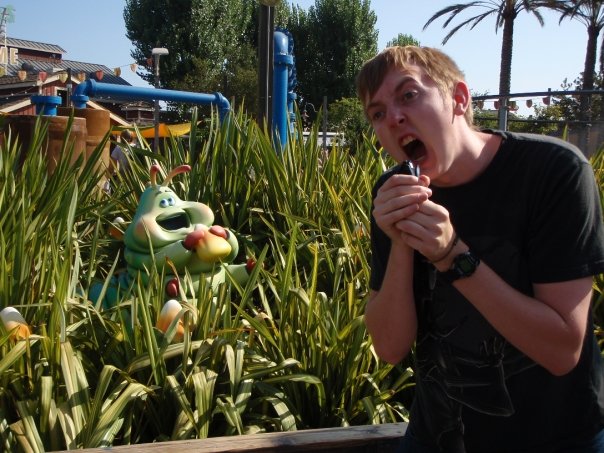 Step one: Om
Step two: Nom
Repeat.
Oh my god...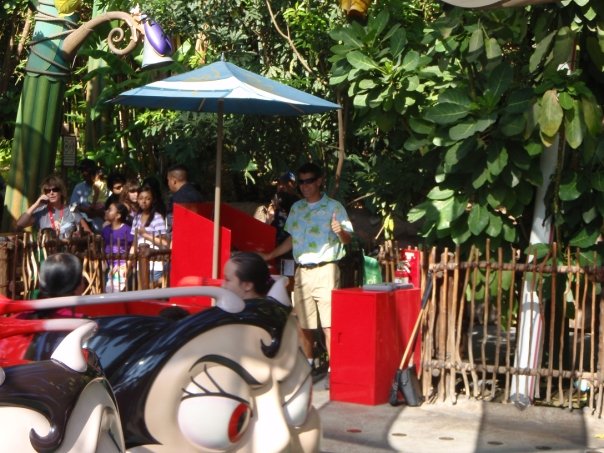 It's That Guy!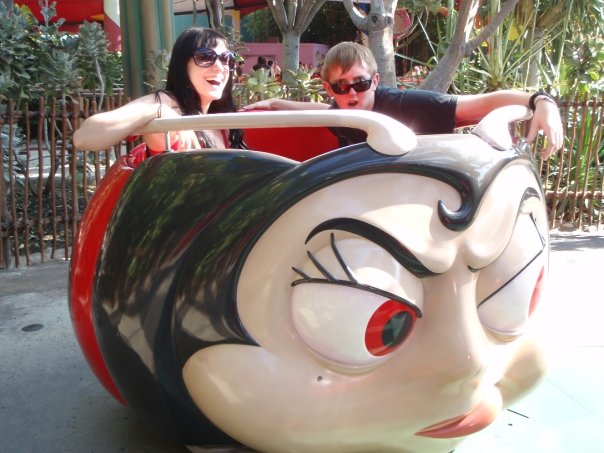 Astonished by our That Guy encounter, we needed a place to sit... to our surprise, our seat spun and was shaped like a lady bug.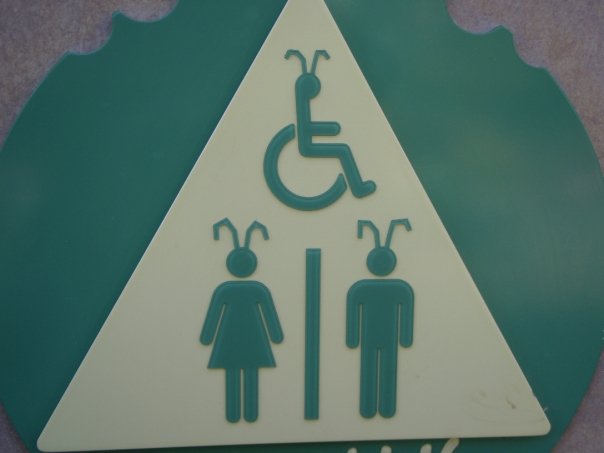 Bug people only.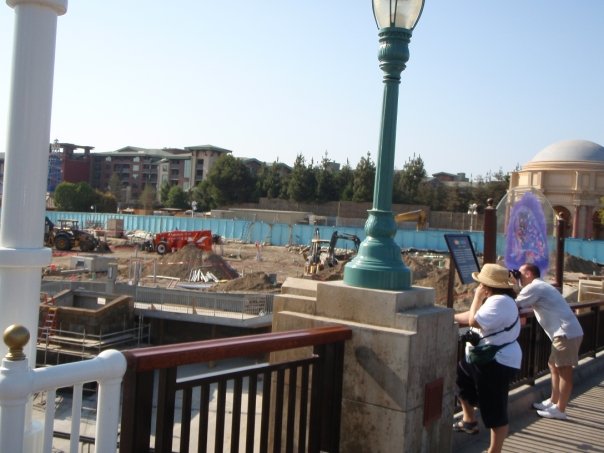 Construction.
Lady in a red dress eats some of this so-called "iced cream".
On the list of things yet to experience,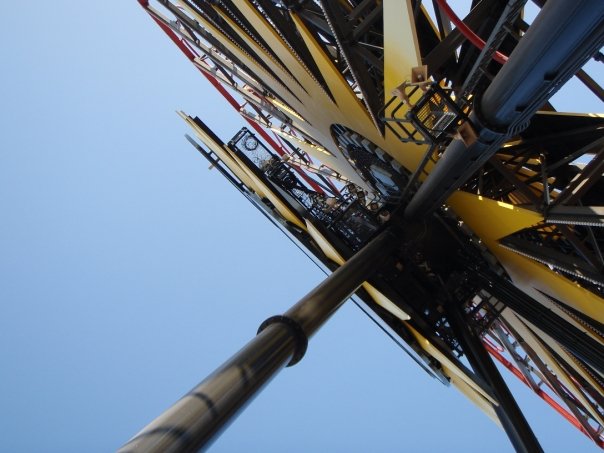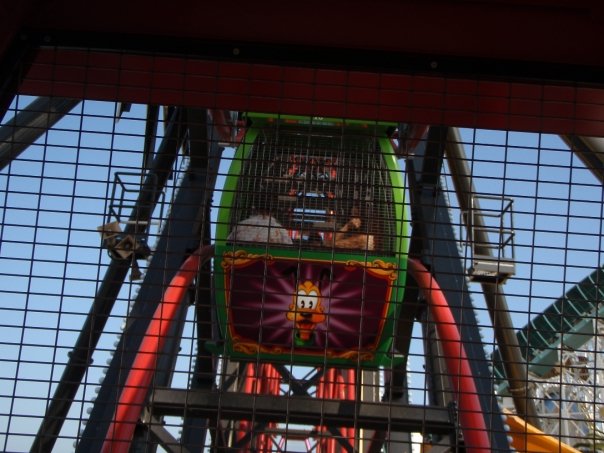 The line was way too long for the swinging cabins, sadly.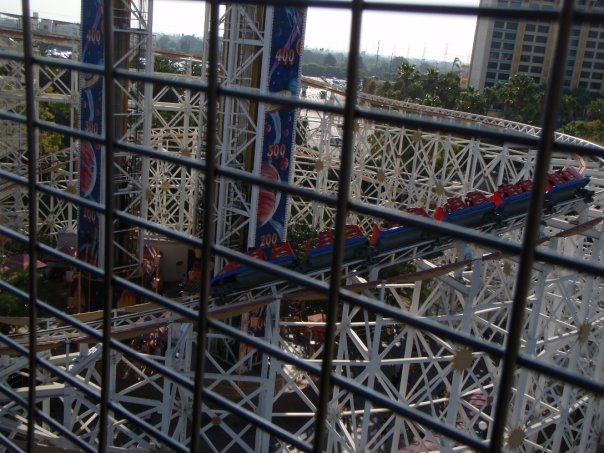 Roller coaster!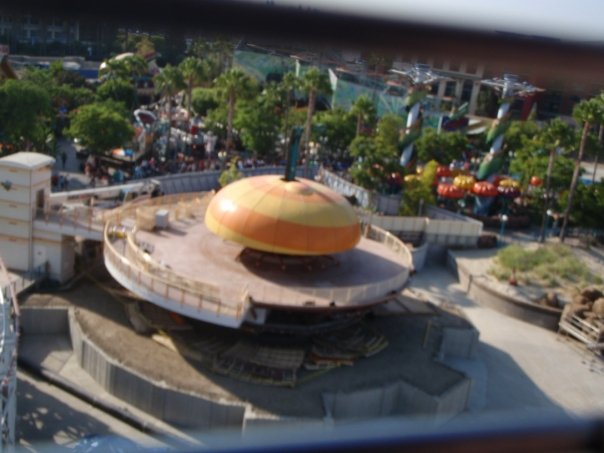 Sad.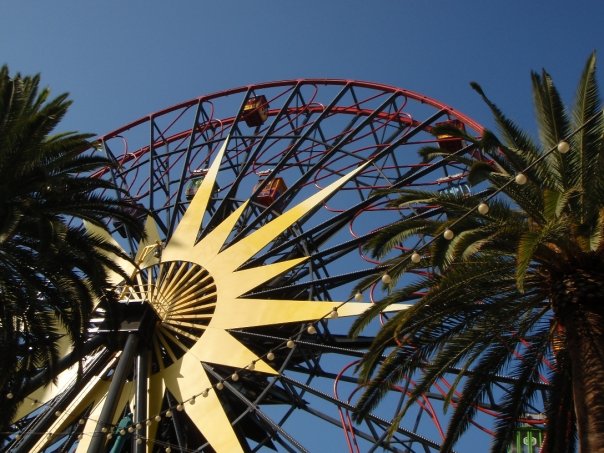 Well, that was fun.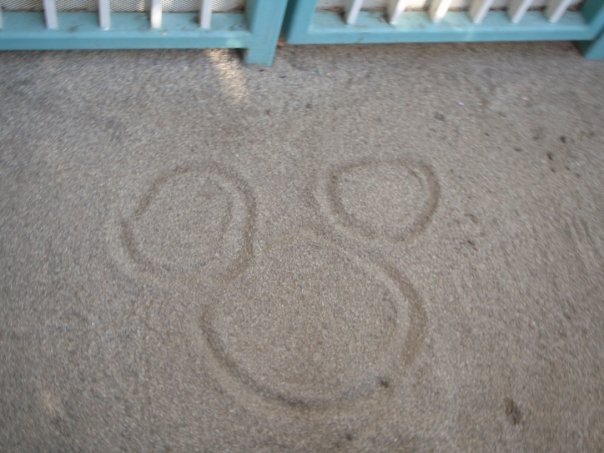 Hidden? Mickey!
Baby ducks?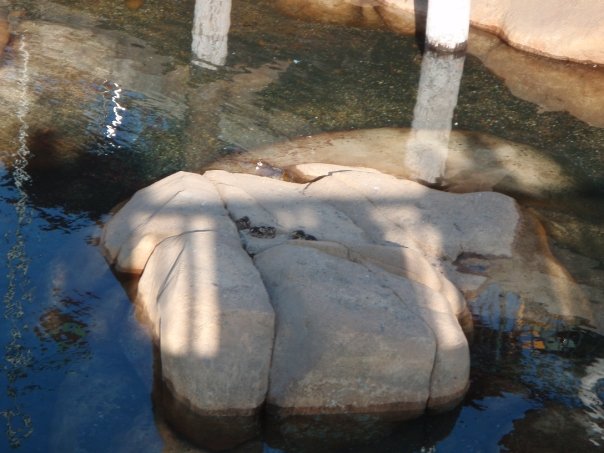 Baby ducks!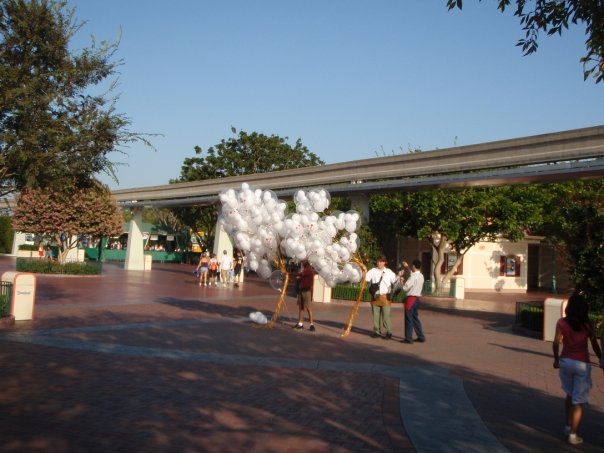 Albino Mickey Balloons?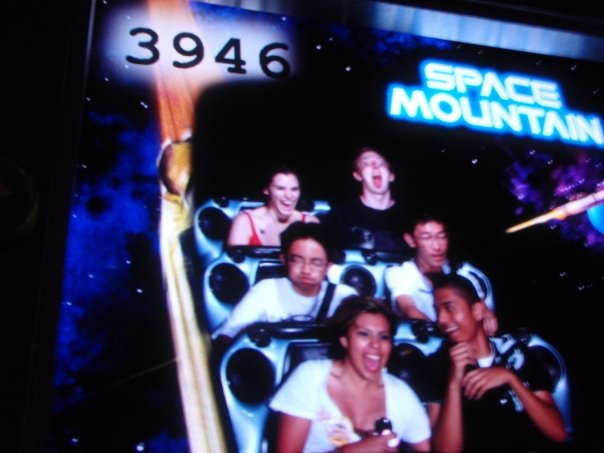 Anyone order some ham?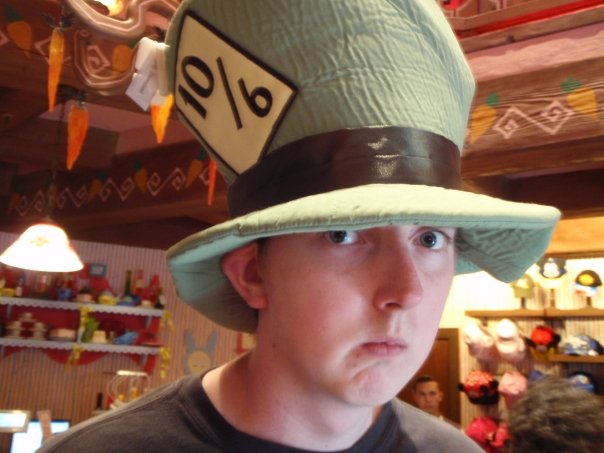 I'm having a great time.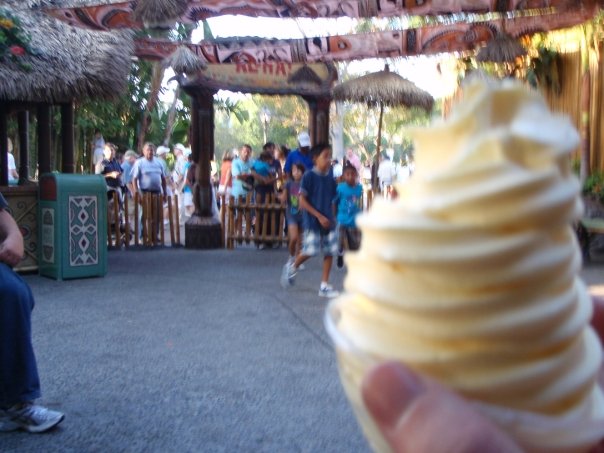 Blurry whip.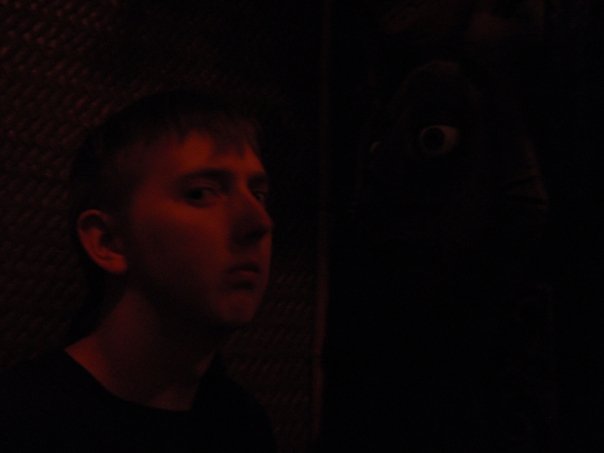 Ah, so nice being all alone in this picture I feel like I...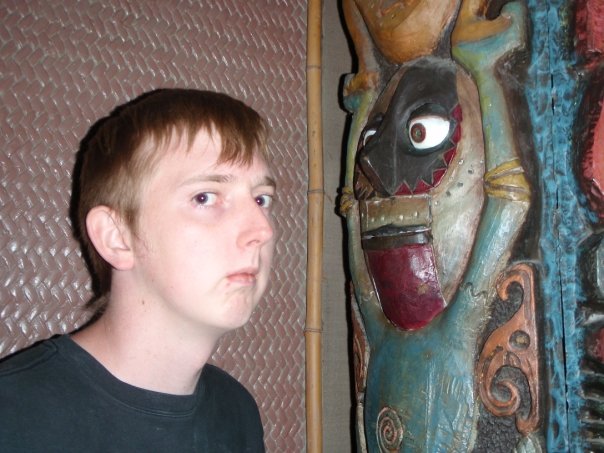 Oh sweet Jesus!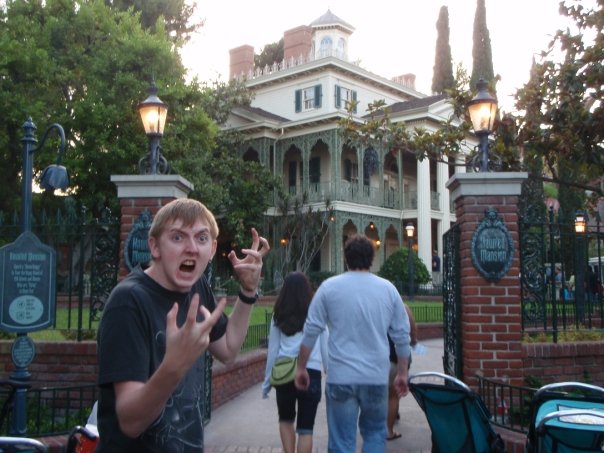 More Manction!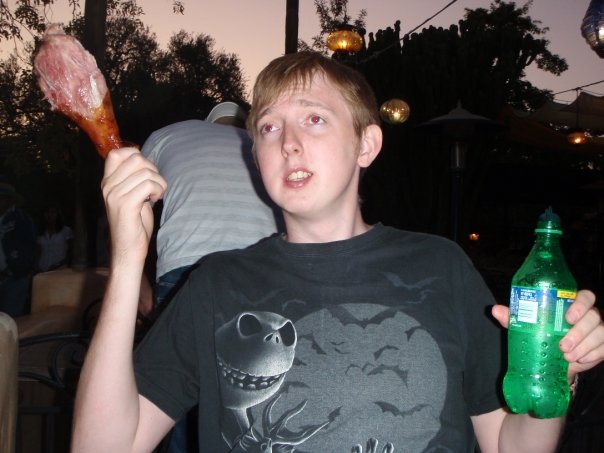 Turkey legs make people feel like a king.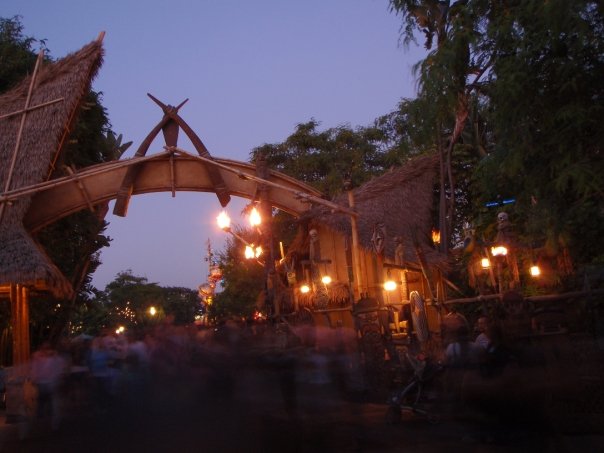 Hey, things are really speeding up around here...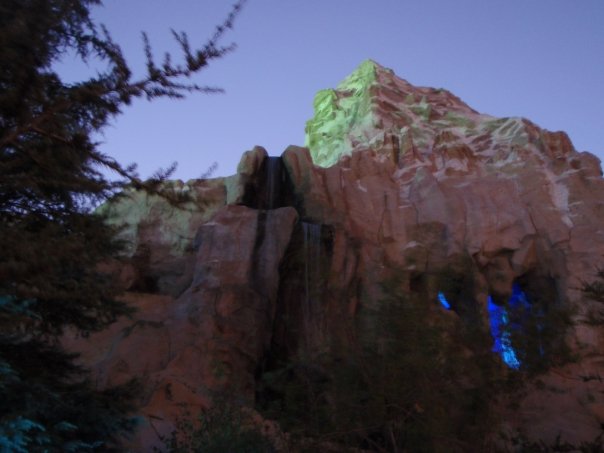 Let's finish off the day with some Matterhorn...ction.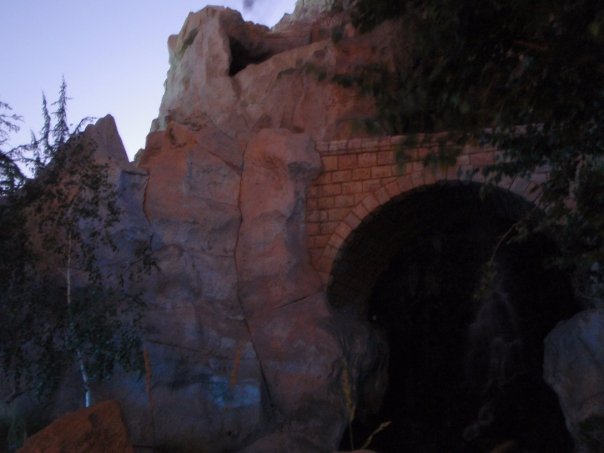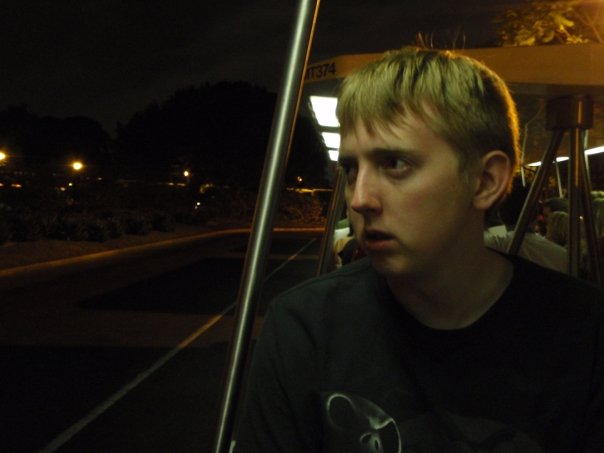 "I'm so tired."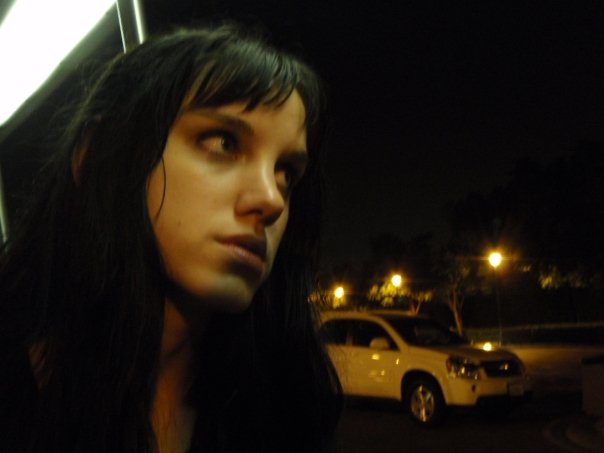 "Yeah, well, you don't have to drive home."
The End.