Hello everyone!
Are you guys all ready for Christmas? Every year TPR has it's own celebration with some of our close friends we've known in So Cal for years. Our Christmas party includes a day at Magic Mountain then back to Robb & Elissa's place for a party filled with food, wings, beer, a gift exchange that sometimes includes random acts of violence, dirty dirty trivia, and of course Dippin' Dots.
If you're lucky enough to get invited you may not live to tell about it! It's THAT kind of party!
Anyway, our day started out with an AWESOME visit to Magic Mountain. While the park was fairly busy we did manage to beat the crowds with a kind gesture by the park allowing us in a bit early to beat the crowds on X2. That meant we were able to beat the crowds throughout the rest of the park and had all the coasters in by around 1pm!
The great ride op crews were also helpful (The Tastu crew was doing amazing...oddly enough Jahan wasn't there that day!)
Kidding, kidding....
But seriously, the park was in full swing and everything seemed to be running as efficiently as possible!
After our day at Magic, we ventured back to the land of the Alvey's where our apartment complex clubhouse hosted our party (they had no idea what they were getting themselves into!) and lots of random food was eaten and some potentially deadly mustard gas was produced in the form of Robb's wing sauce. Those that partook in the wings that night were probably reminded of them again about 3pm the next day. I'm told they hurt just as much coming out as they do going in!
Then the gift exchange where everyone brings a wrapped gift, we take numbers, and one by one you grab a gift. The next person can either steal or take from the pile 'o gifts. Some items were stolen quite a few times! We learned that "cold hard cash" was everyone's favorite and 10 bucks will make a room full of people go crazy!
Anyway, it was a great day and a great night...on to the photos!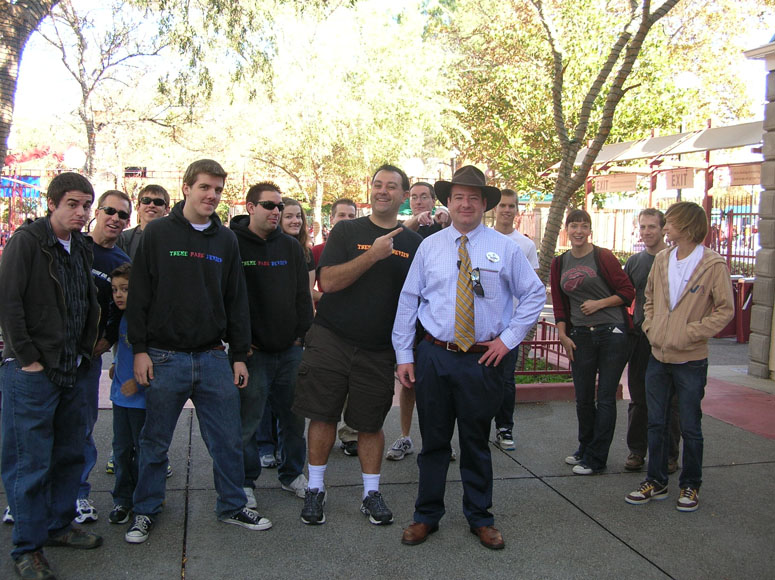 The group that morning was met by none other than Indiana Thurman!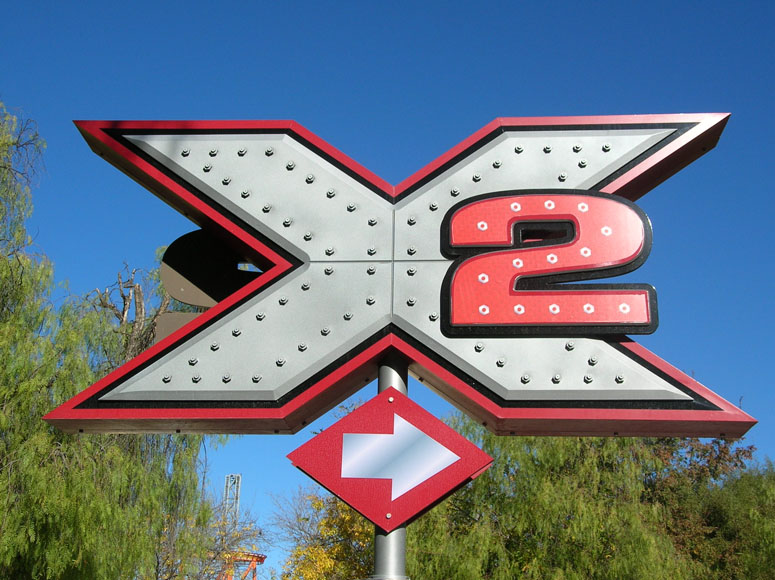 First up on the schedule was X2.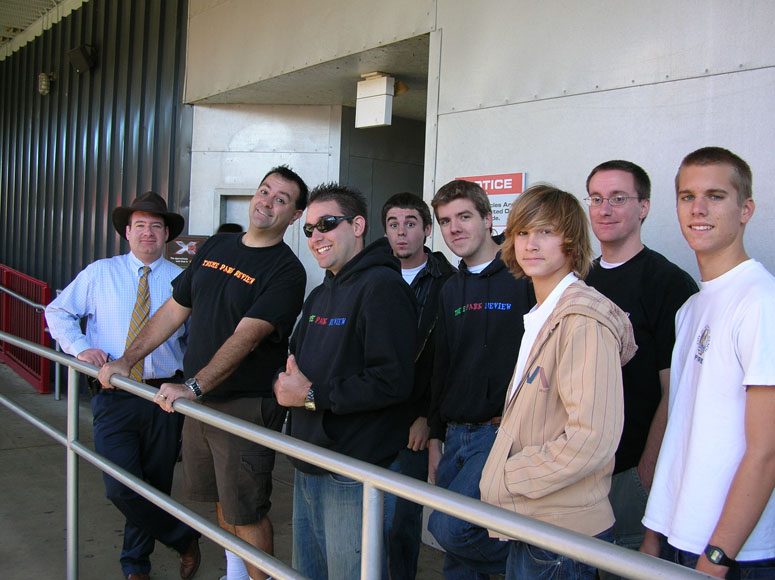 Indiana Thurman hangs out, chats with our group about some new procedures that's going to help the much improved mountain be even BETTER! (Check out Q-Bot coming soon!)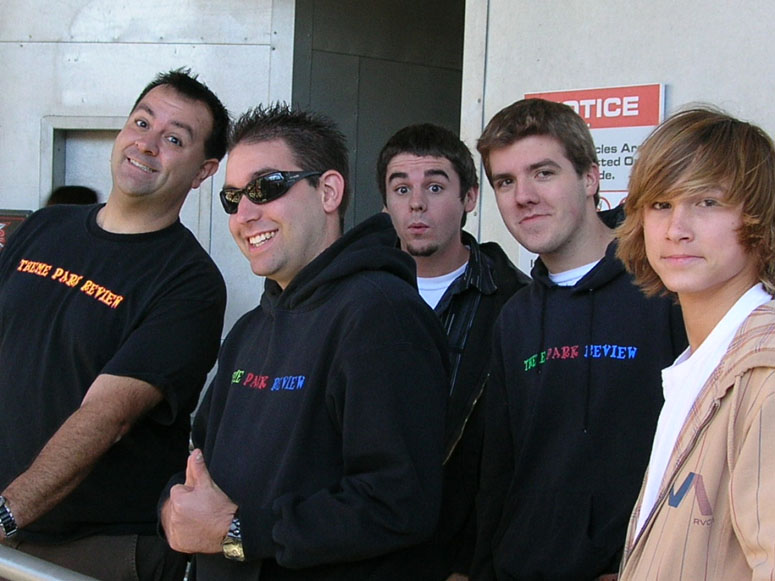 Yes, it's true...we are all dorks.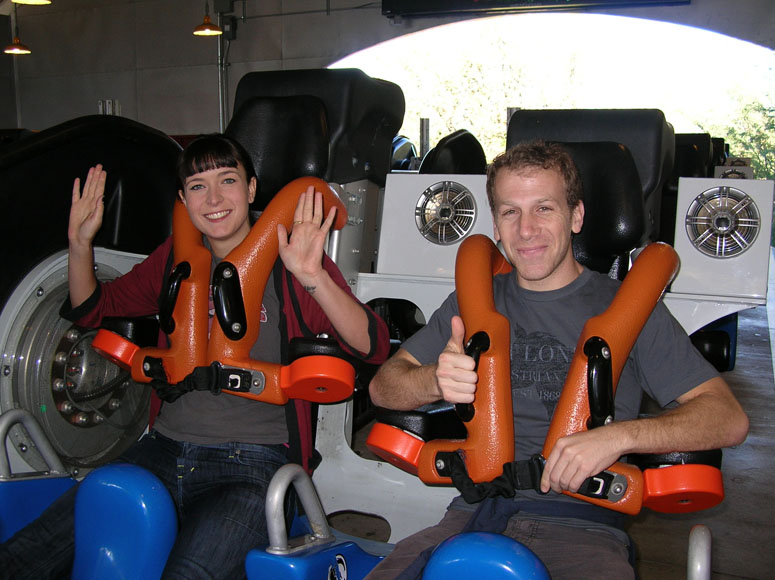 X2 Virgins! Enjoy your ride!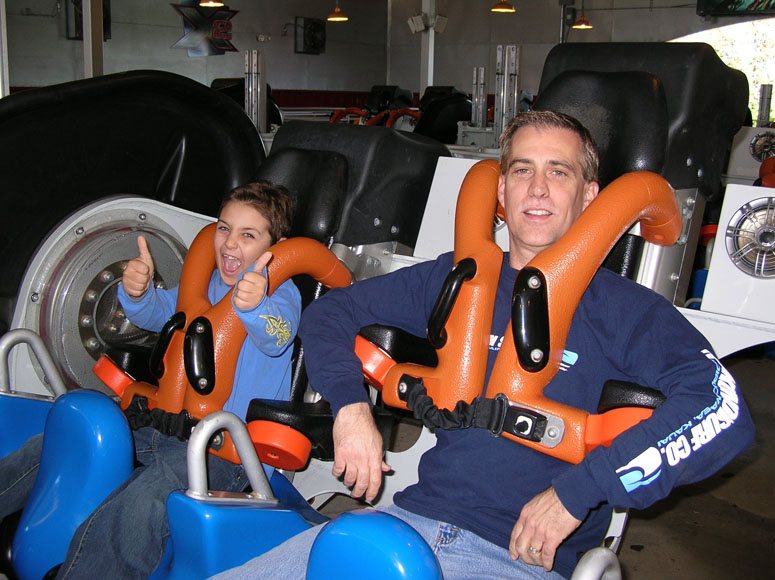 Giovanni is pumped! Dad...not so much!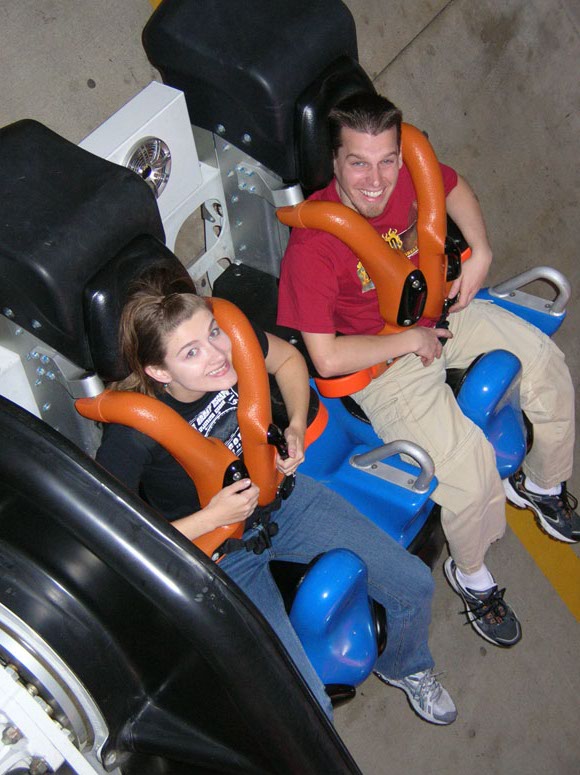 Out of town X2 Virgins!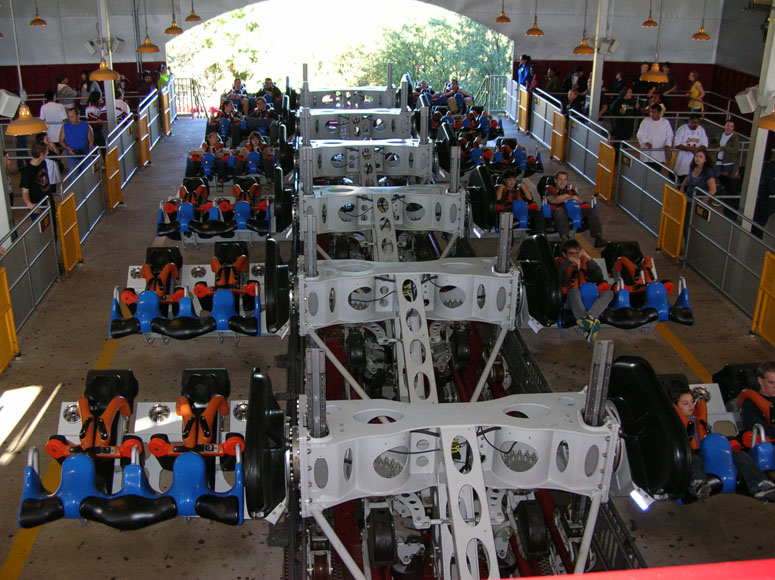 TPR gets the first ride of the day!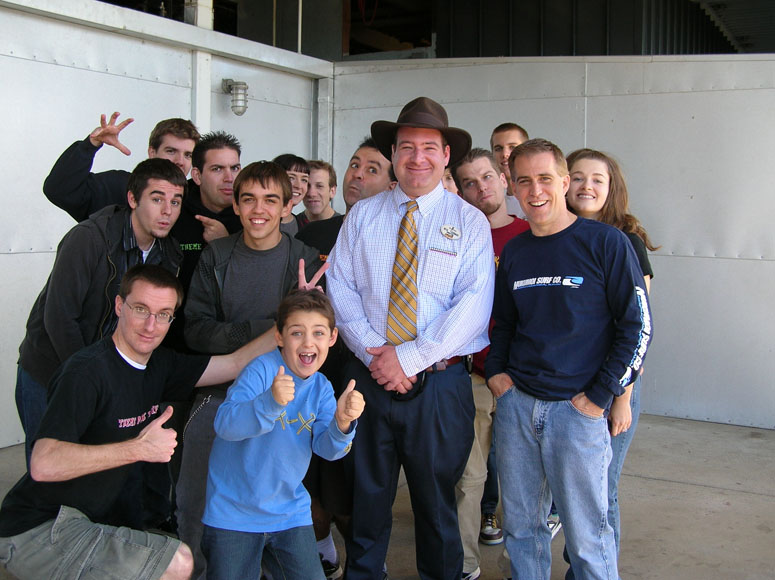 TPR says a huge THANK YOU to Indiana Thurman!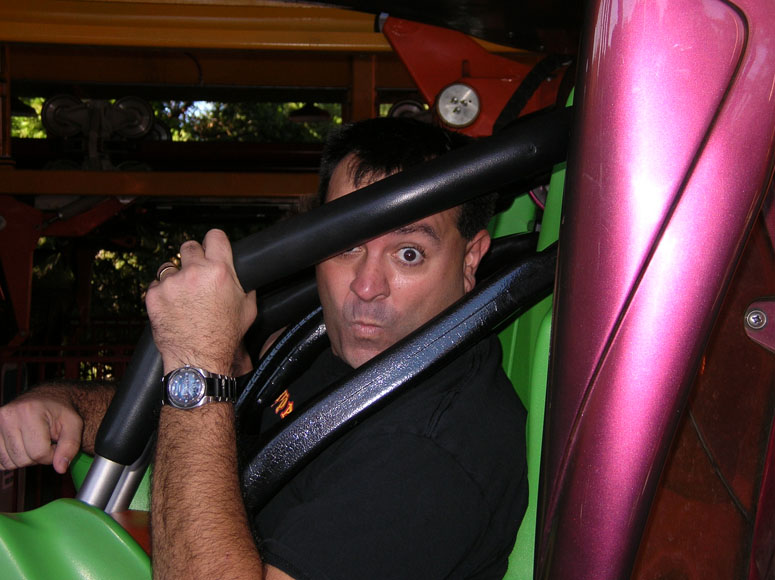 Somewhere in that Tatsu train is Robb Alvey...can you find him?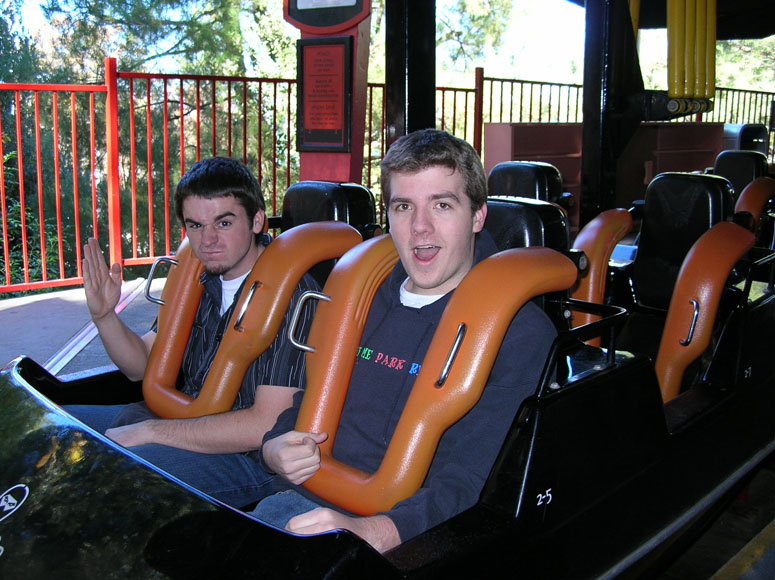 Hi-YA!!!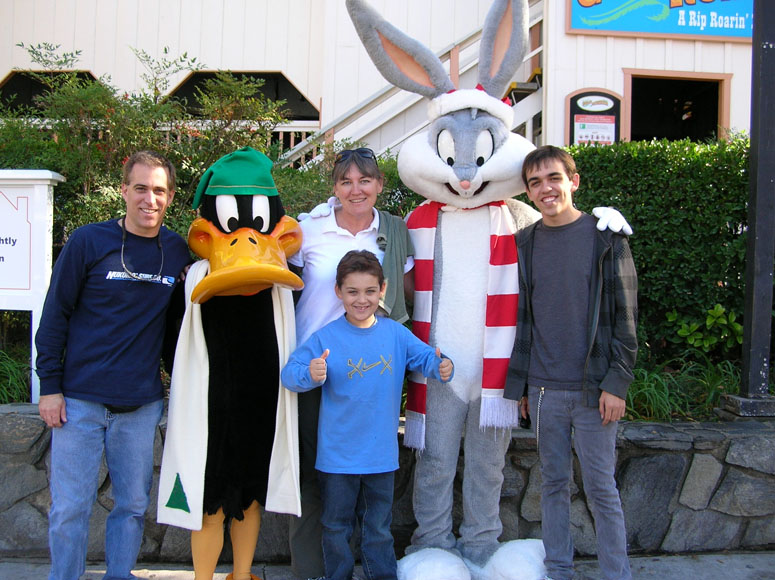 Awww, all the characters are out in Christmas gear!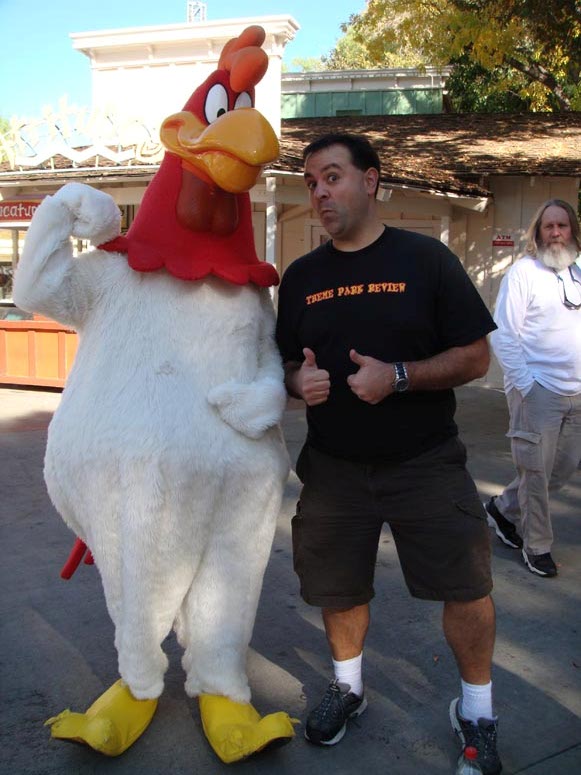 After all these years Robb & Foghorn have finally settled their differences. (BTW, is that undercover Santa in the background???)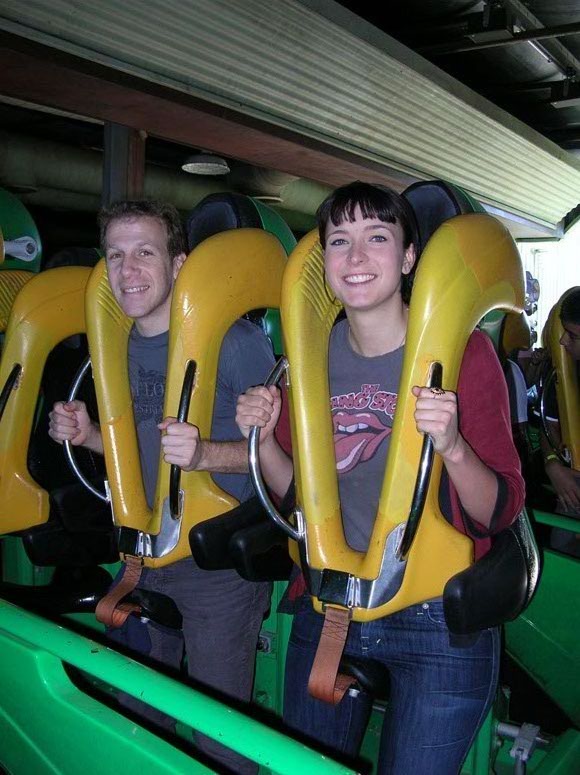 <insert random stand-up caption here>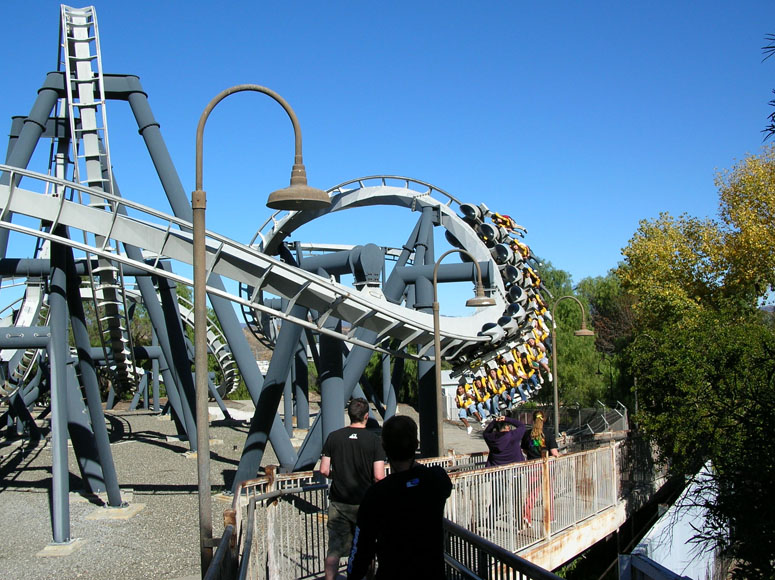 Batman has gotten some subtle updates including the soundtrack to Dark Knight!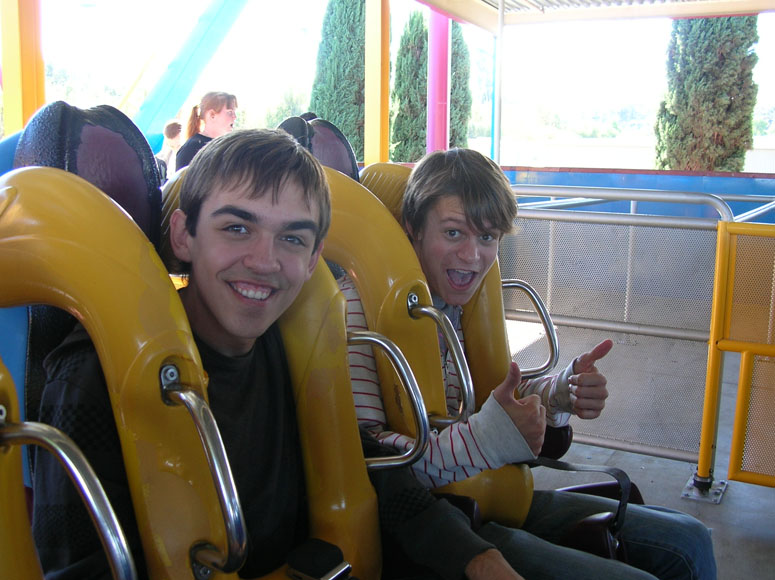 TPR Members Ages 12 to 17...these guys are your examples you need to follow!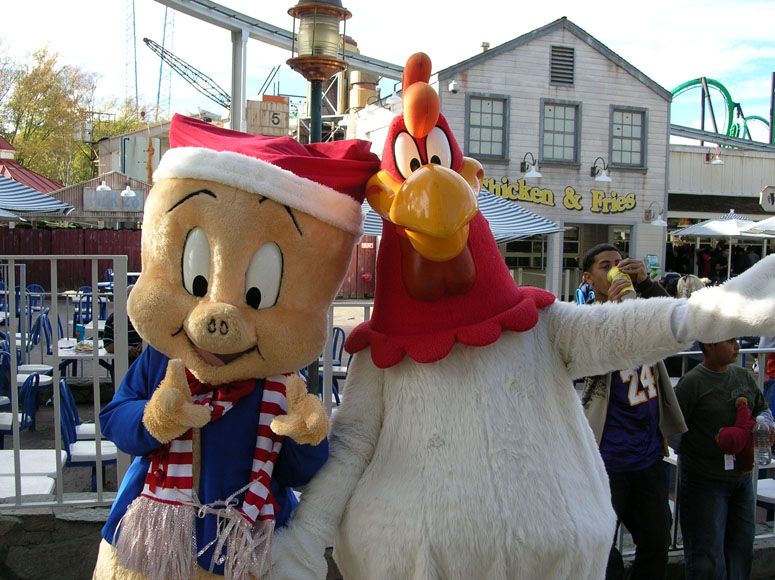 Aww...they make such a cute couple...but how exactly does a pig and a rooster do it?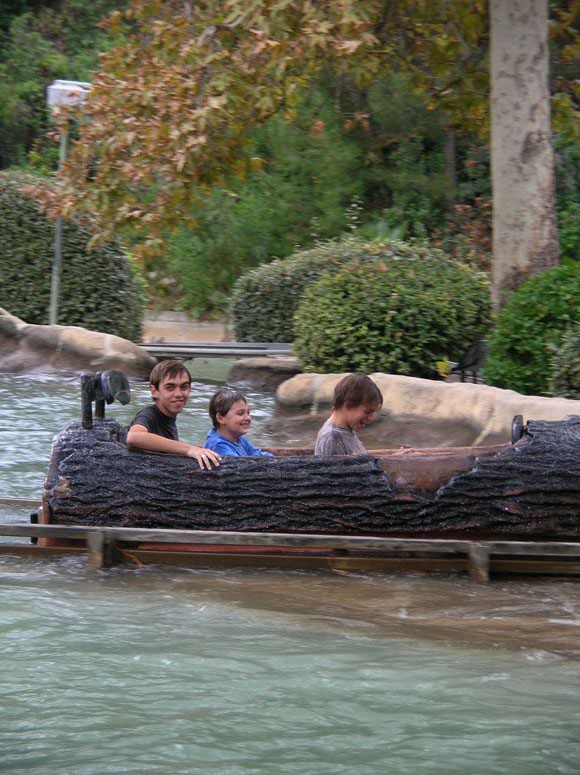 "Maybe this wasn't such a good idea!"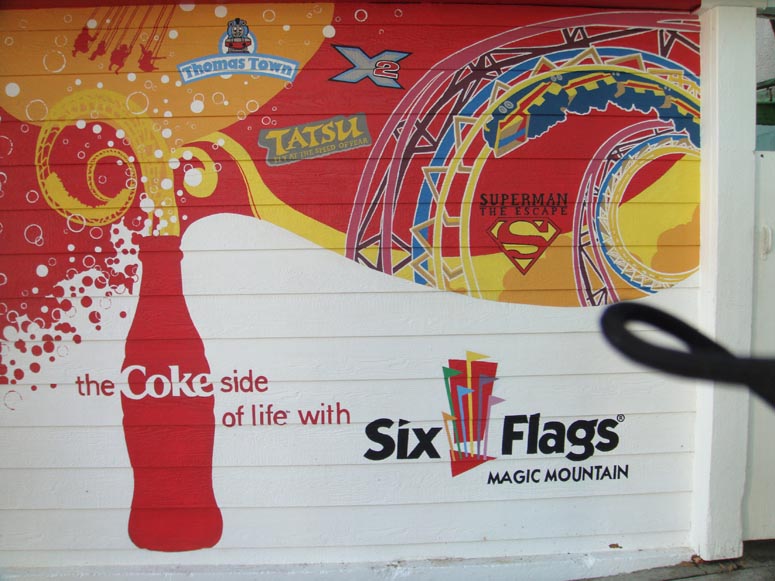 Random mural...I honestly don't ever remember seeing this! If you know where this is located EMAIL DAN:
mrt0ad13@aol.com
If you send in the correct answer you may win a TPR Bag-O-Crap!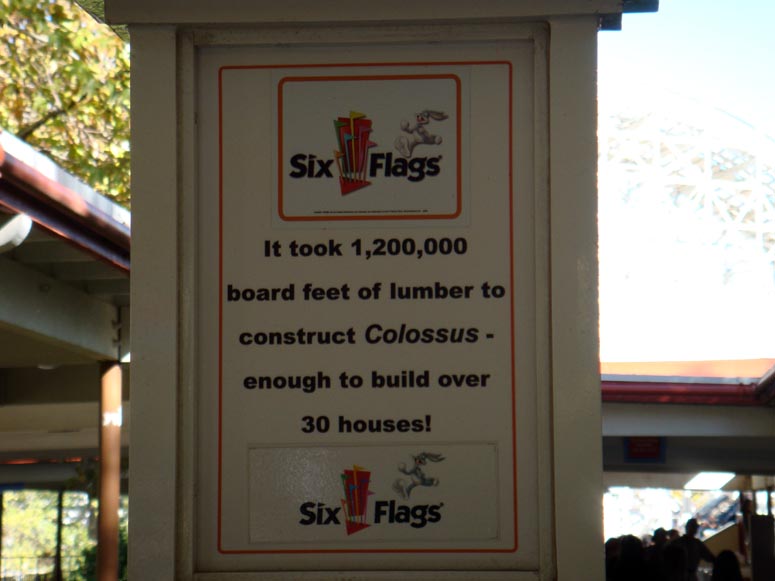 Aha! Trivia question answer!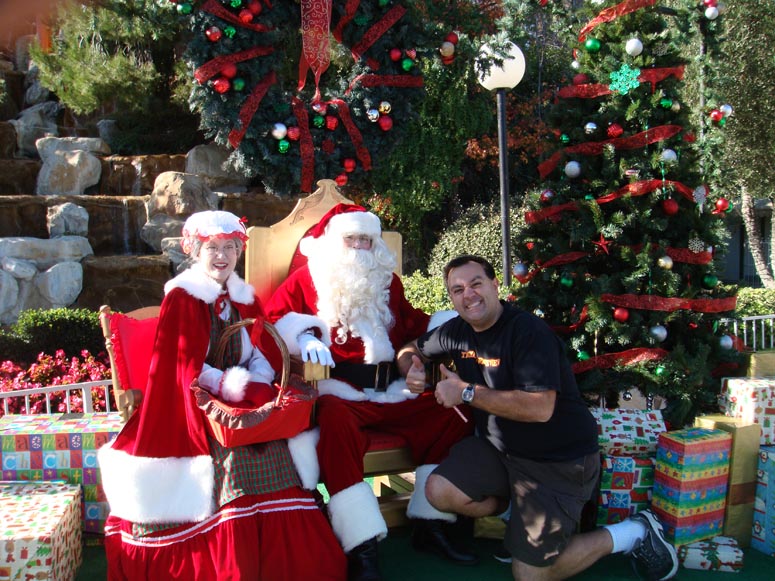 Mr. & Mrs. Santa Claus were there...I hope I didn't interrupt anything!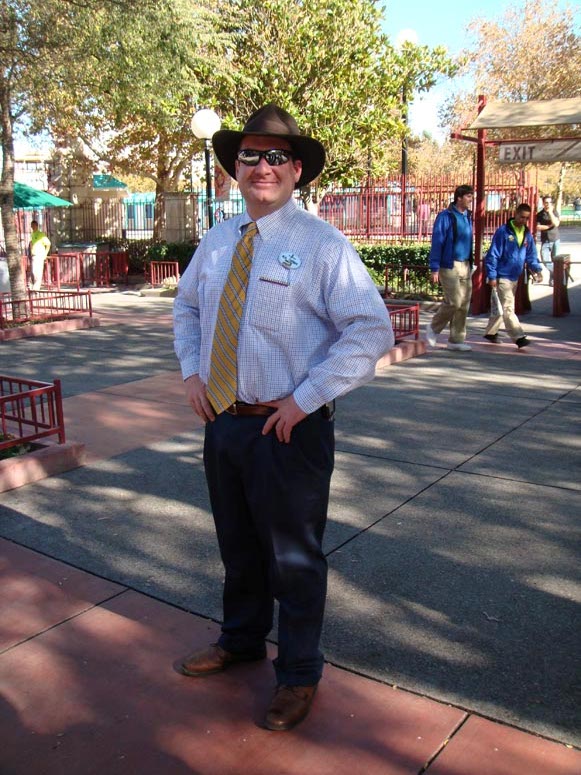 Indiana Thurman...keepin' the Nazis off the mountain!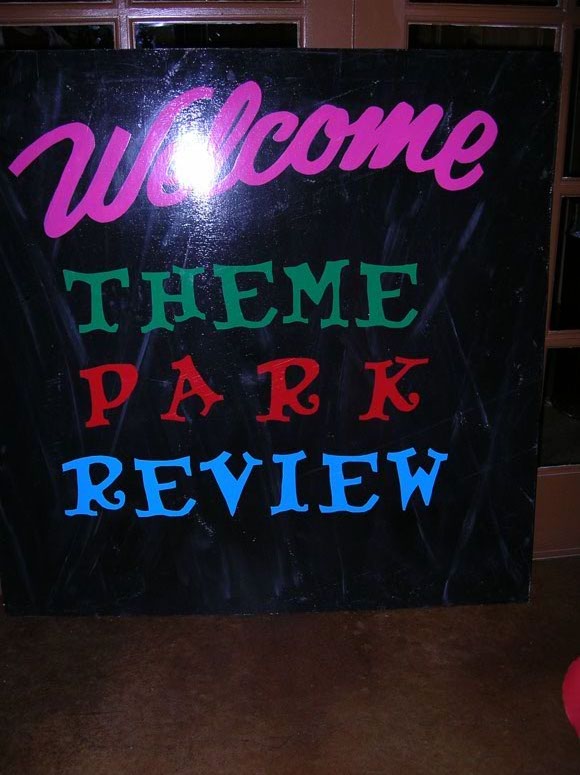 "Hello and welcome to TPR's Christmas Party!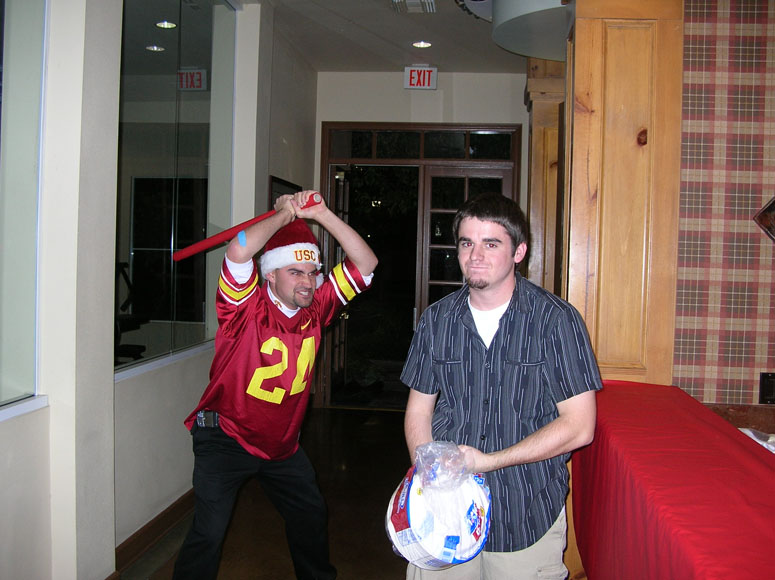 "If you own Delorean, you get hit in the head with a random red stick!"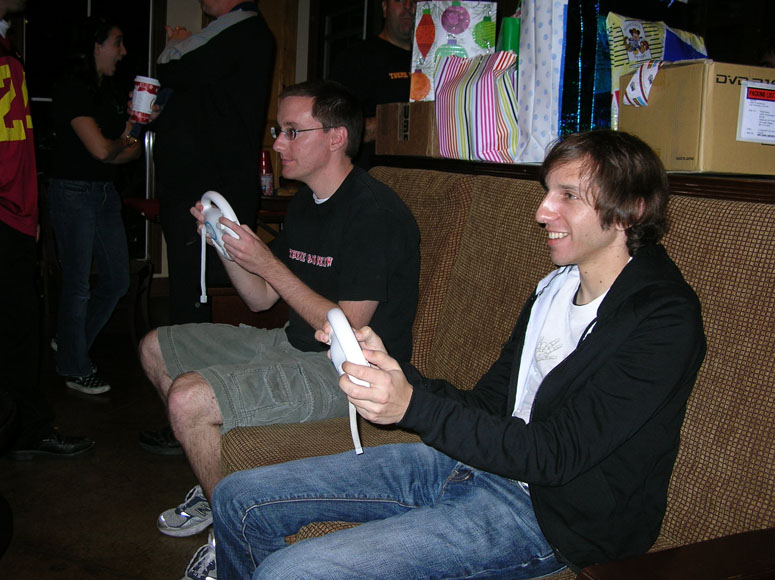 The cool kids play Mario Kart.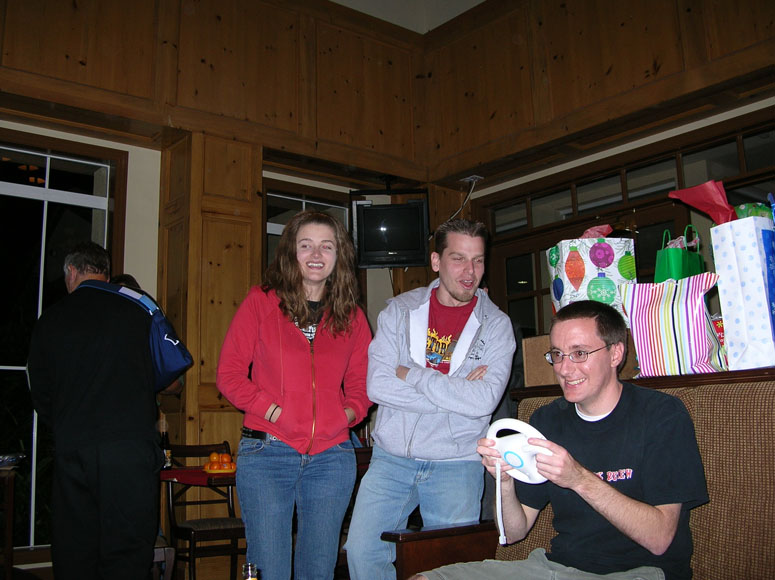 "Hey JimmyBo...there's BEER!!!"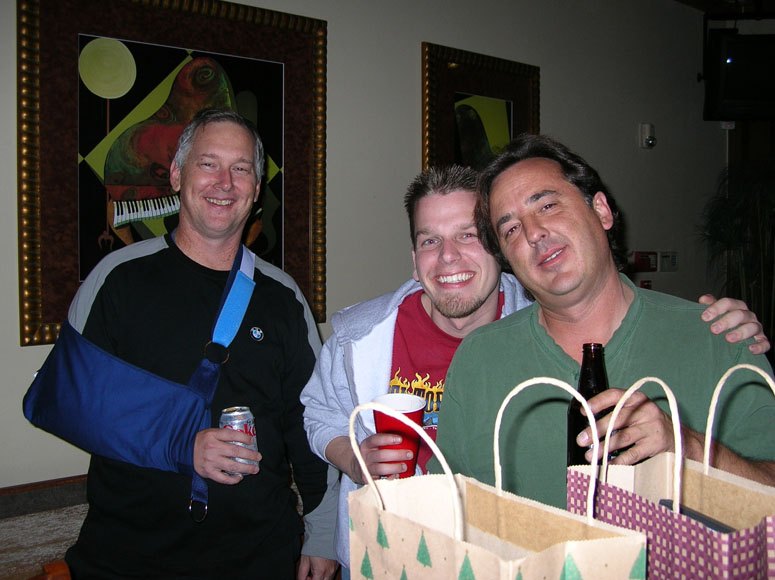 "Make sure you drink that beer out of a cup!"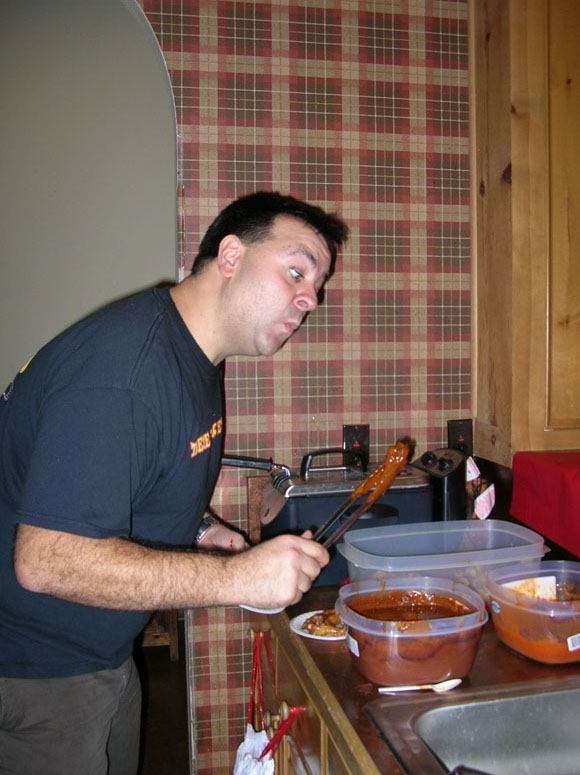 "I love you more than Elissa."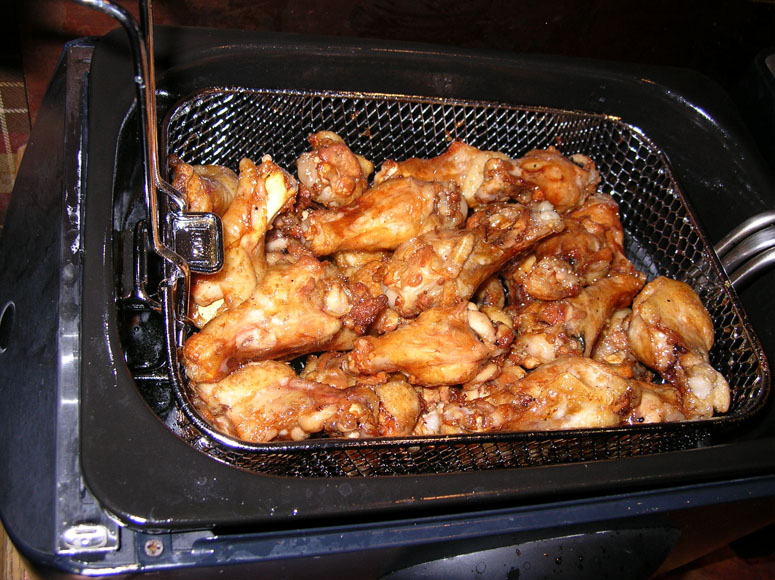 This is better than normal sex.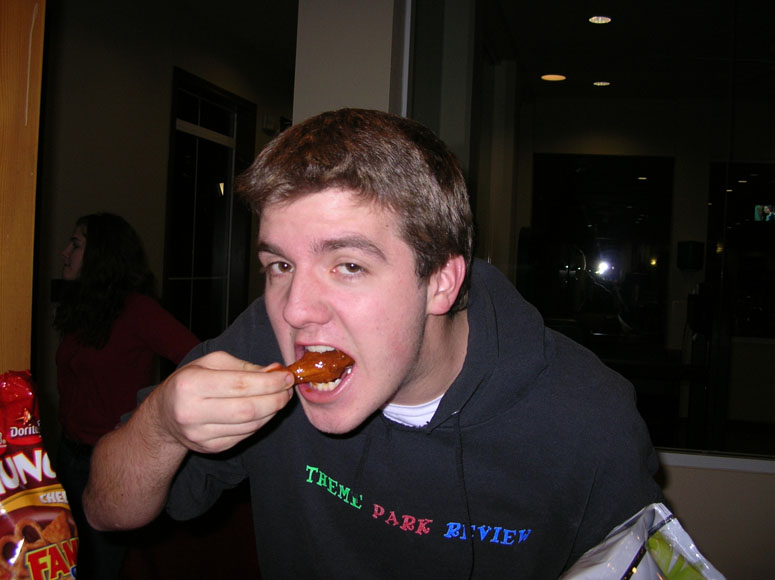 "It's even better than butt secks!"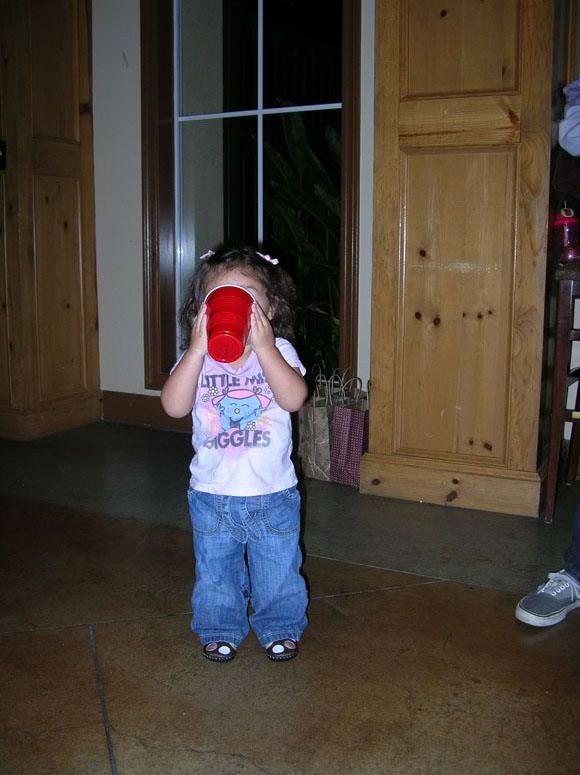 Oh no! KidTums!!! Watch out for that baby eating red cup!!!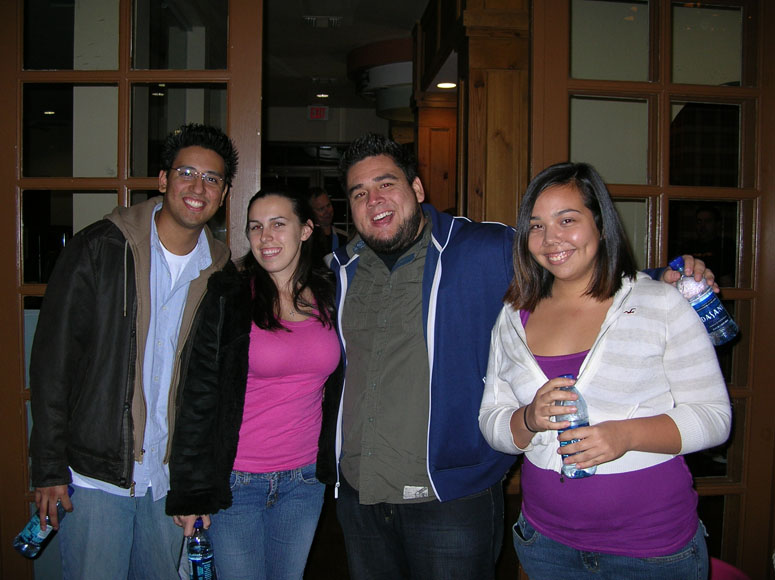 See! TPR is all about "culture!"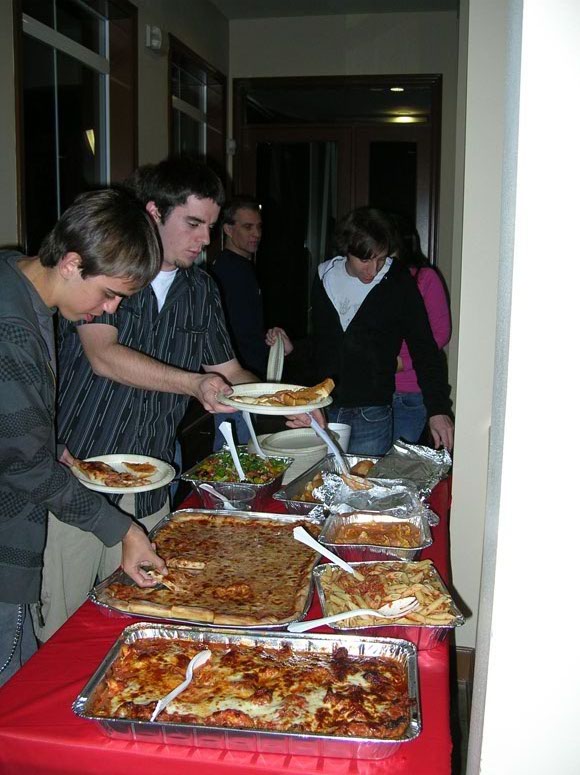 "Hey kids! There's FOOD!"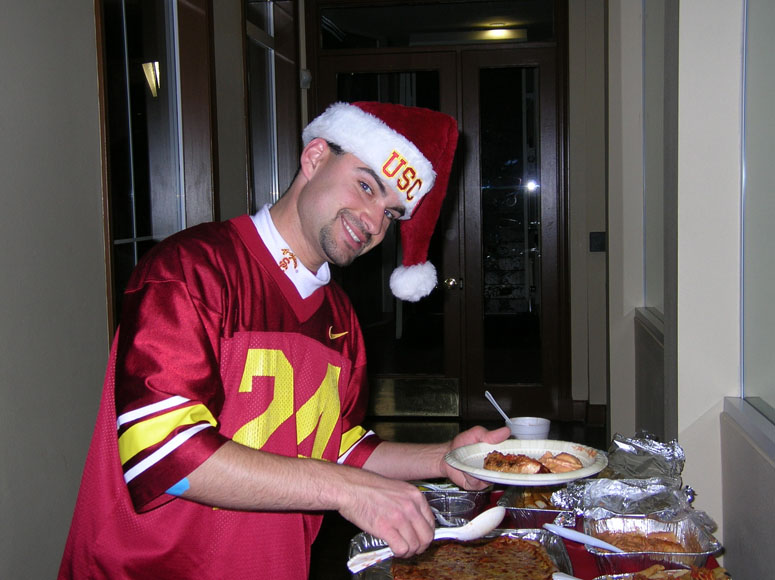 Hey girls! My name is Dan! I'm single again...I like USC football and I hate water. I'm Italian which means I have a big pen. Is this what are looking for? Email me!
mrt0ad13@aol.com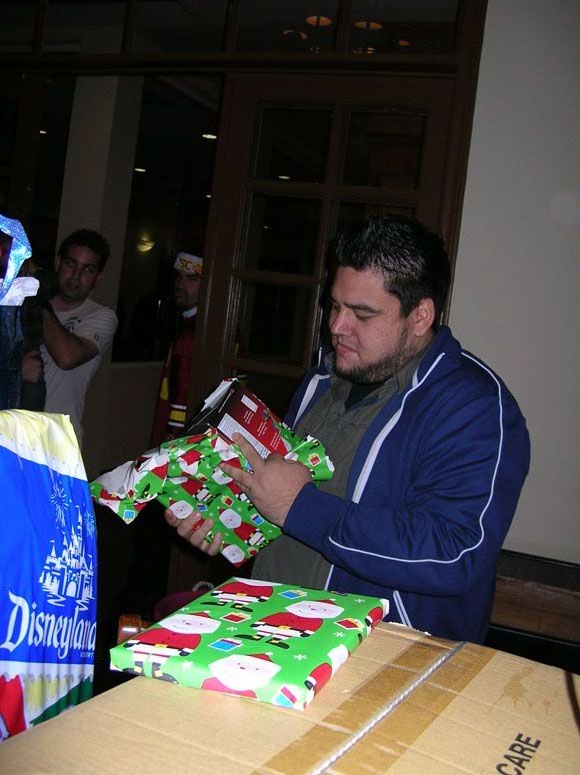 The gift exchange starts...lots of mystery and randomness wait everyone in these gifts.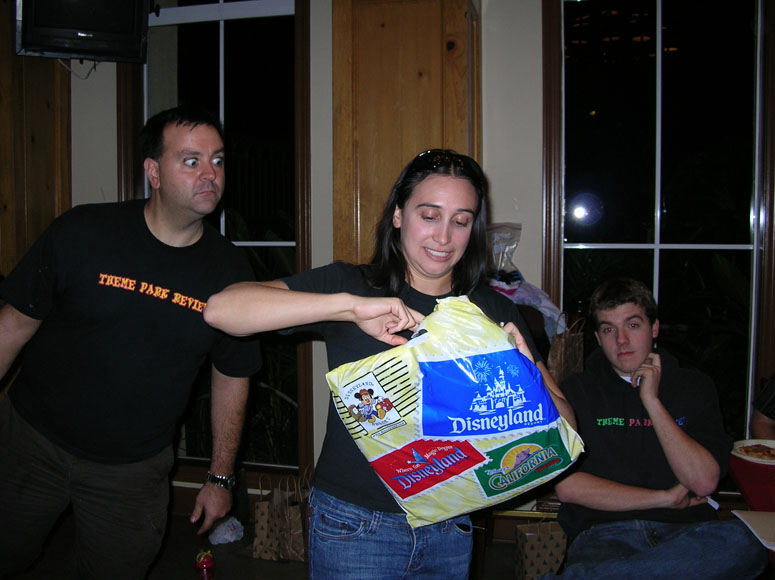 "I wonder if Disneyland's castle is in this bag?"
(We see you Robb & Mike!)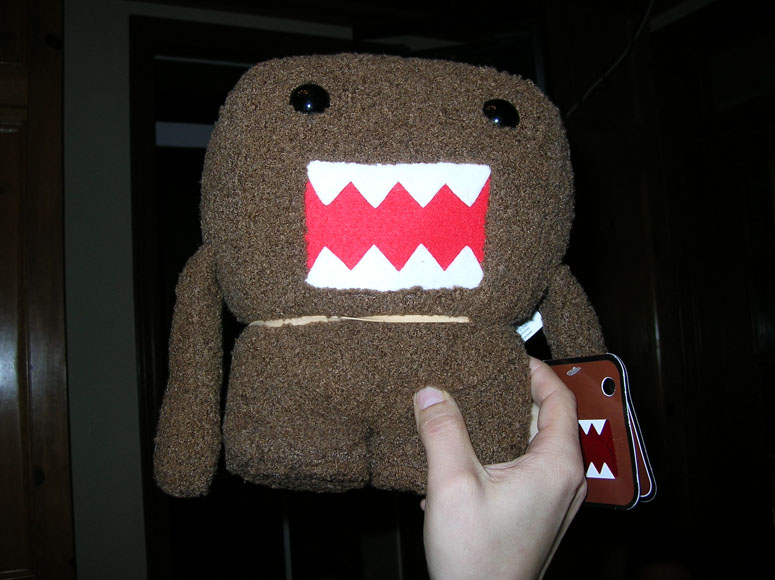 Domokun!!! I wonder how long this will last?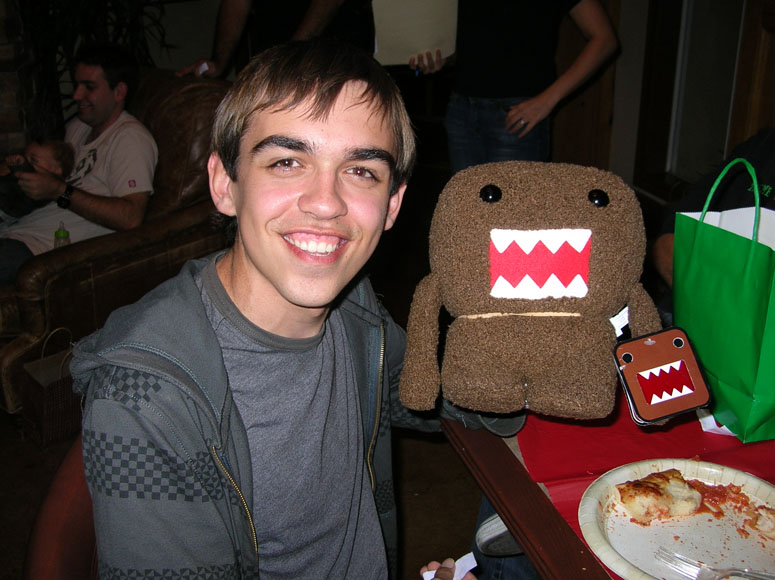 First Antonio grabs it! "Oooh, he also has a Wii Points card attached to him!"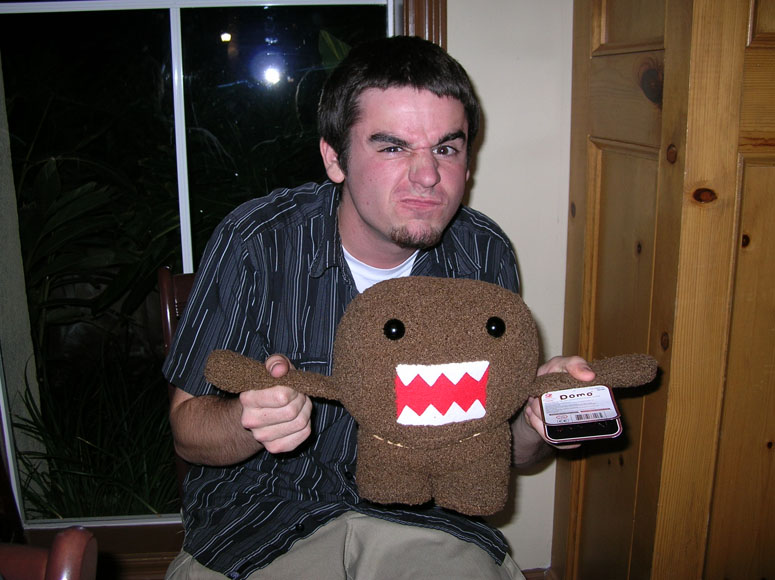 Then Ryan thinks he can score the Domokun.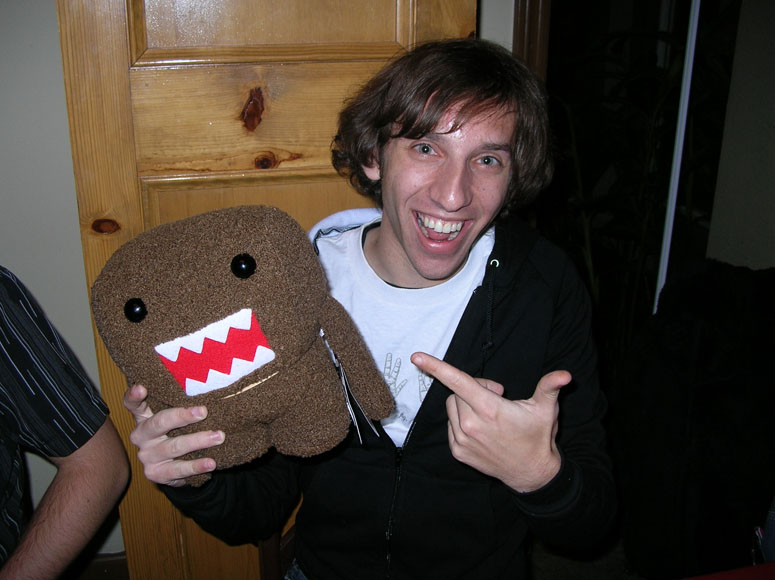 I'm sorry, but I can't allow someone that owns a Delorean to have something this cool.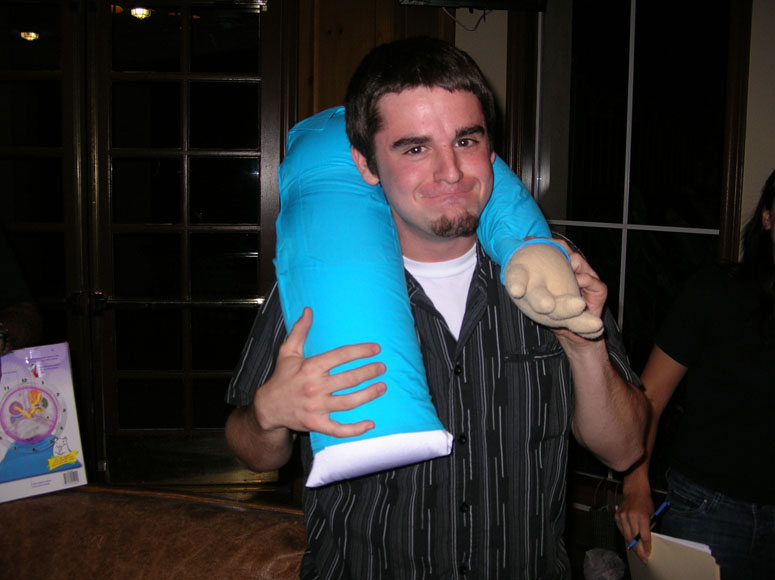 "Ryan, you can have the "Boyfriend Arm Pillow!" We hear they are all the rage in Fresno,.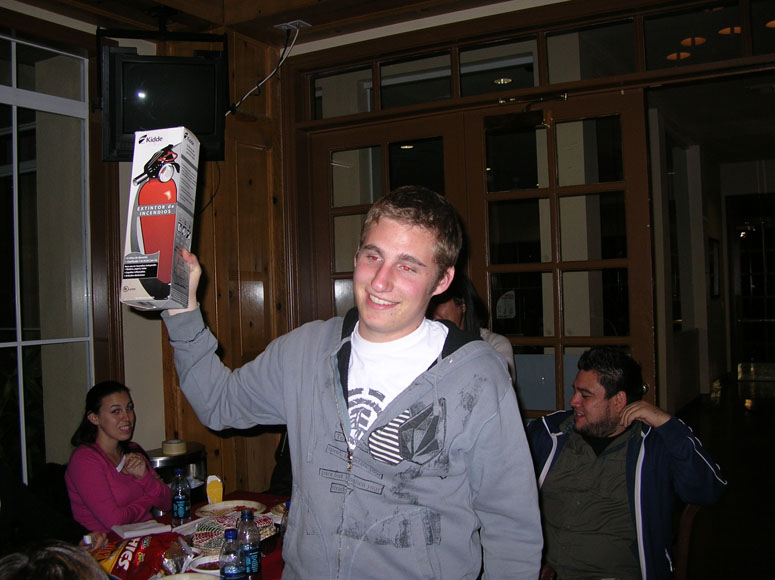 If Terminator starts to burn down, Brandon is prepared!!!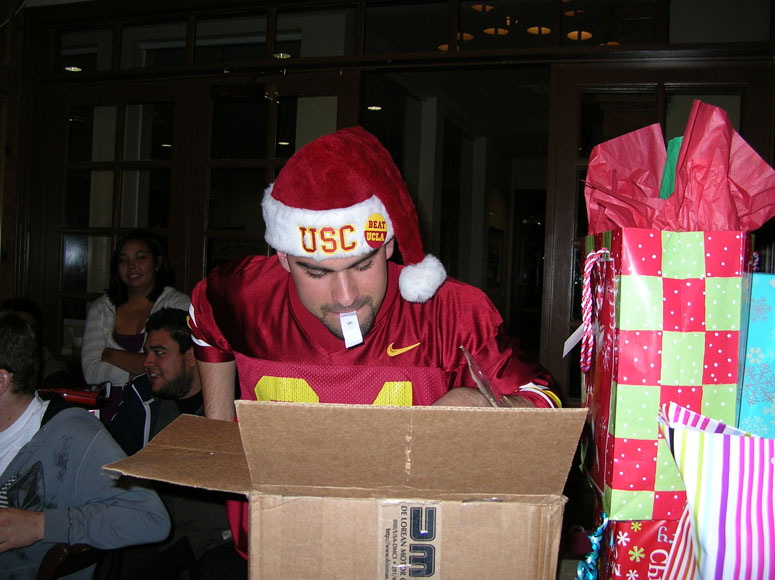 What moron could have wrapped their present in a Delorean box!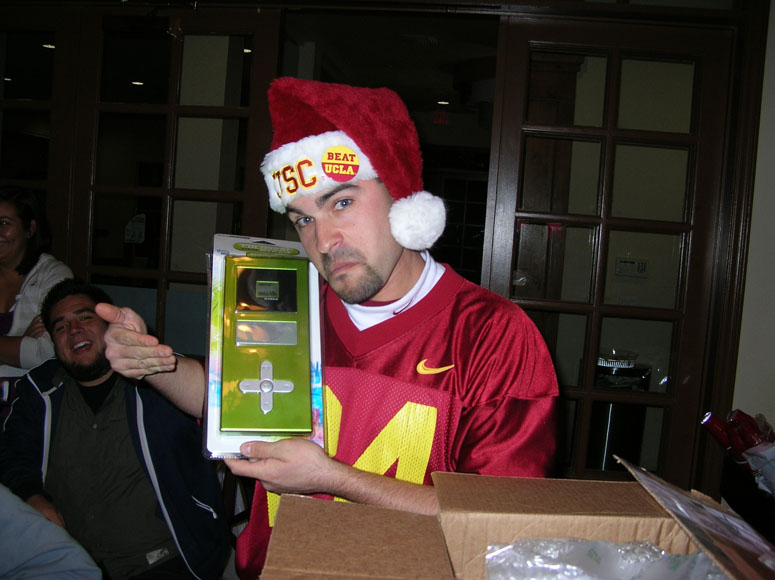 Oh, look...it's a giant MP3 player...."Where's Ryan so I can go HIT him with this!"
And now the random gift round up....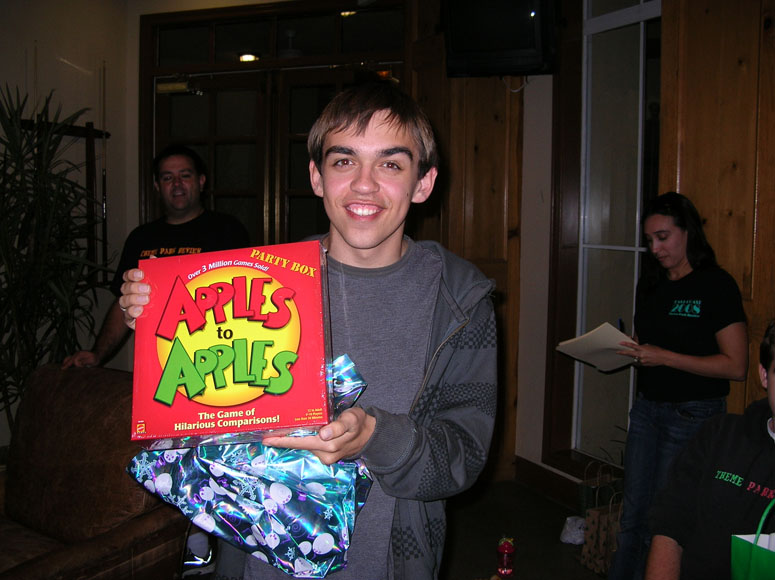 Apples to Apples....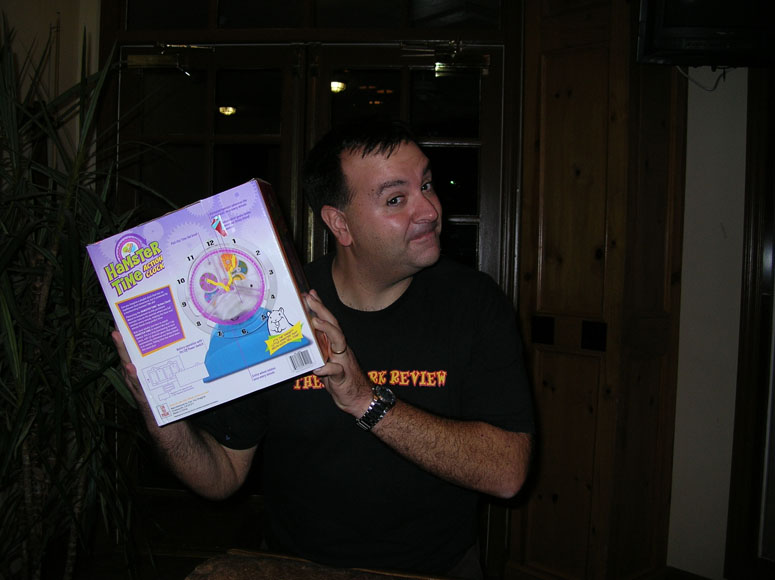 The amazing "Hamster Clock."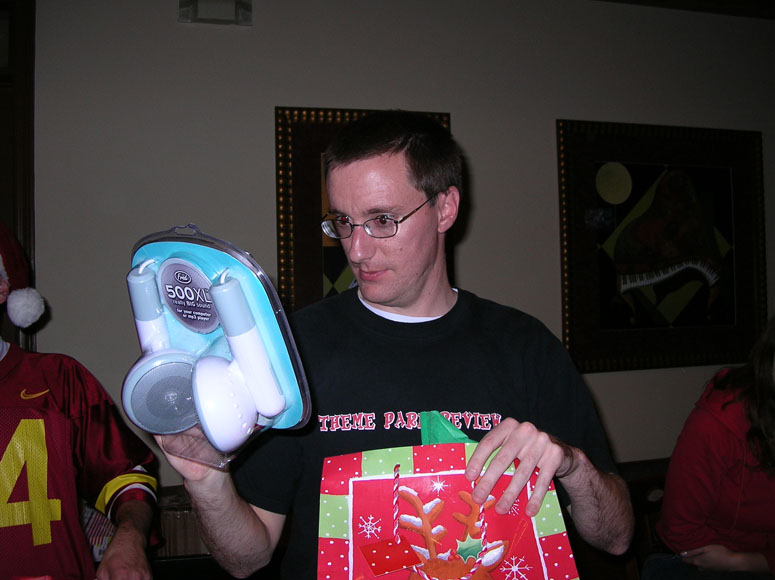 Do-it-yourself Defibrillator or MP3 headphones? You decide!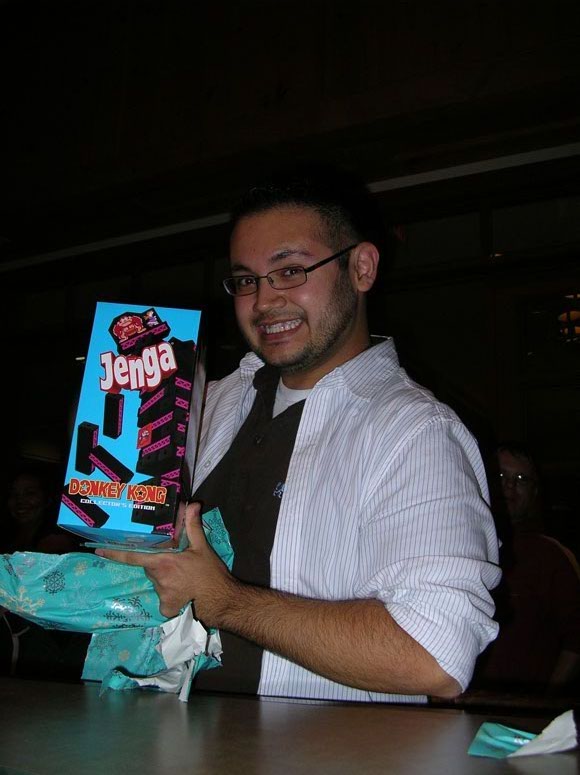 Yay! Donkey Kong Jenga!!!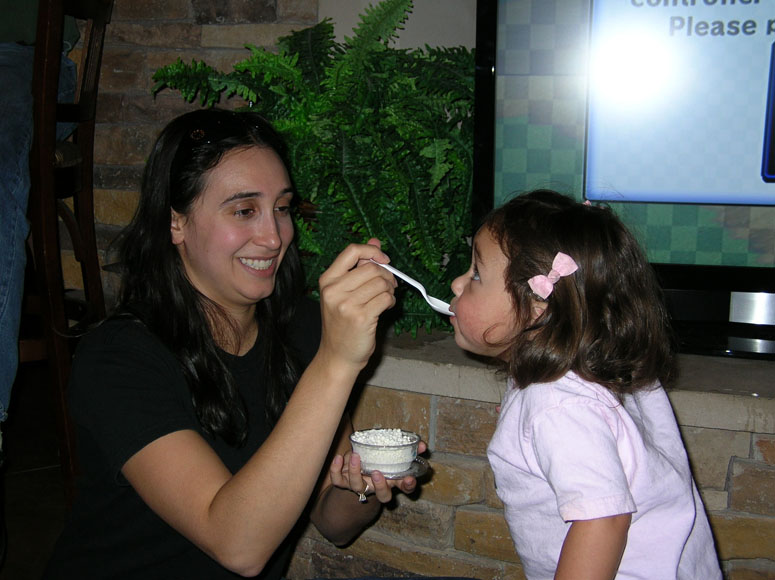 Gifts are done...time for Dippin' Dots! Eat up KidTums.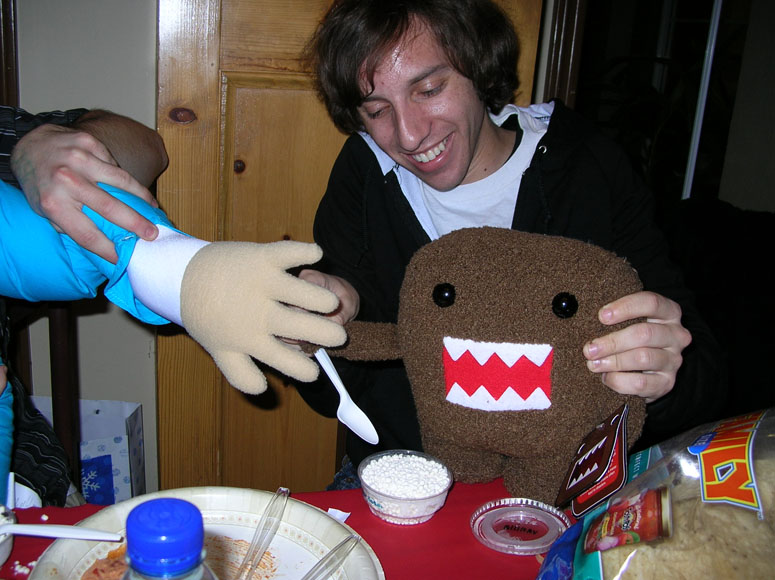 Domokun and the "Boyfriend Arm Pillow" make a good pair.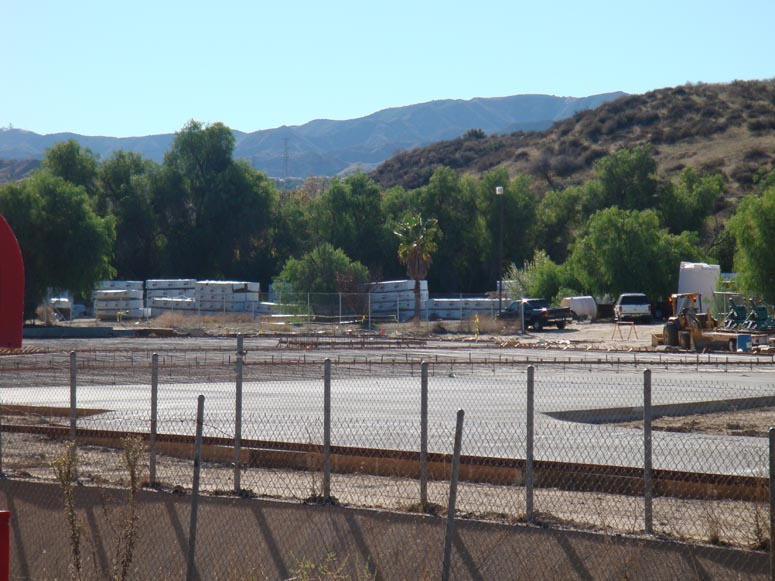 Oh, yeah, I almost forgot...Terminator pictures! Yeah, it's a concrete slab! Nothing to see here! Move along!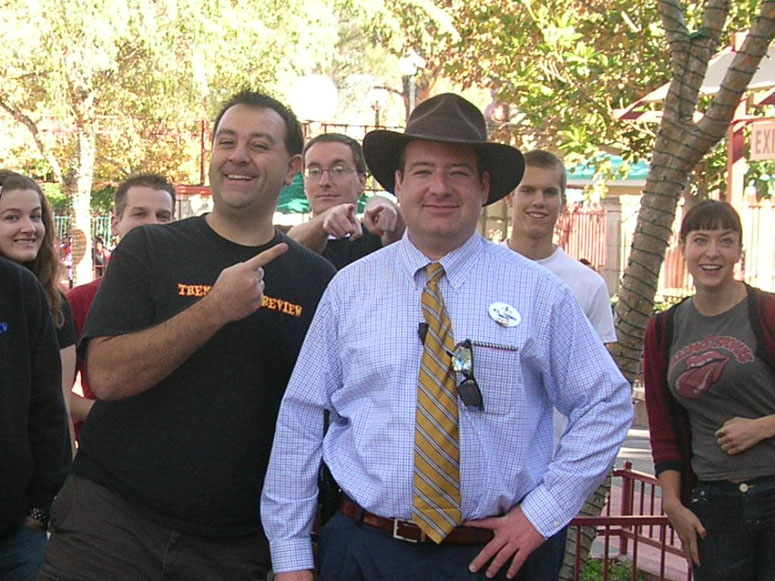 Thanks again to everyone who came to our 2008 TPR Christmas Party! Thanks to Six Flags Magic Mountain! And of course Indiana Thurman who says "This Roller Coaster belongs in a museum!!!"
Thanks again everyone!
--Robb