I had SO much fun today for no real good reason other than riding fun rides with fun people during the "offseason."
A brief overview...
I arrived around 8:20am and watched the opening ceremonies that took place a little after 9am. Went to SB first thing (of course!) and watched the teen Nick celebs ride and then got on in 5-10 minutes once the ride opened.
I cannot lie, the first ride on SB was really disappointing for me. I wasn't even hyping it in my head, I just wanted it to be fun. But seriously, it wasn't. Even the park guests next to me said "This is so SLOW!" during the ride and then "Well, that was a waste" in the brake run. I remember thinking I would rather ride Mad Mouse at VF. It was slow, shaky and lame without any real great moments. It's hard for me to process my thoughts about this first ride, though, because LUCKILY it got much, much better!
My second ride was the fun ride I was looking for in the first place. My third (in the back row) was more "Wow this is amazingly awesome." I cannot tell you how happy I am it redeemed itself. I was totally ready to come on TPR and call out everyone who liked it as a liar
.
Avatar is a great ride. I absolutely loved it and am very excited to have it close by. It's a shame it's so low-capacity, but I know that I will have plenty of chances to get some good rides in on it. I laughed throughout the entire ride, it was so fun. And looking out of the ceiling that is two feet from your head is very cool!
I was actually really impressed with Splat-o-Sphere. I would best describe it as a "toned-down, kid-friendly version of Tower of Terror." The ride program is interesting and, even after watching it while in line, kept me guessing throughout the ride. Basically you don't know when you are going to drop, how far you will drop, how far you will shoot back up, so on and so forth. Great fun for all ages!
A big thank you to everyone who made today so fun!
Finding a parking spot was a NIGHTMARE!
Luckily I wasn't the only idiot there so early, the Ashlee fans out-geeked me!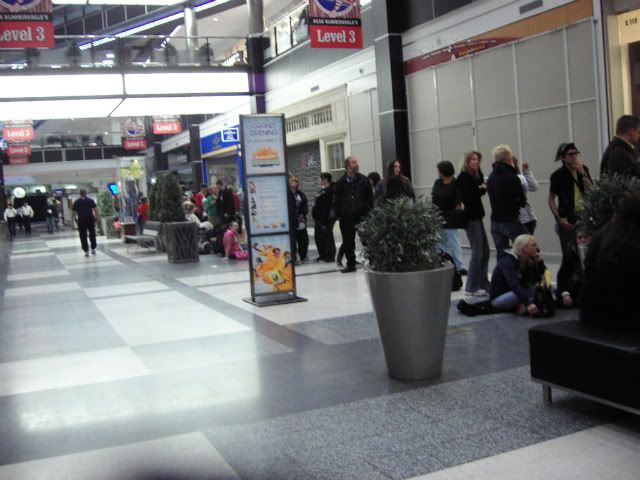 Where the opening ceremonies took place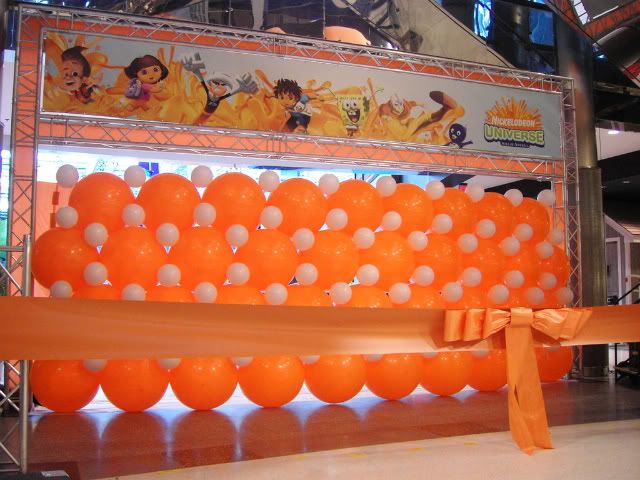 The man himself! He kept the crowd entertained with his mad dancing skillz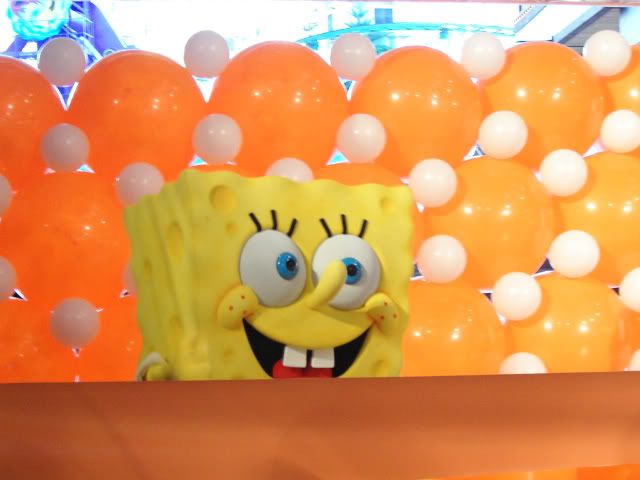 Getting things rollin' -- the Nick DJ and (I believe) Pres. & Vice Pres of MOA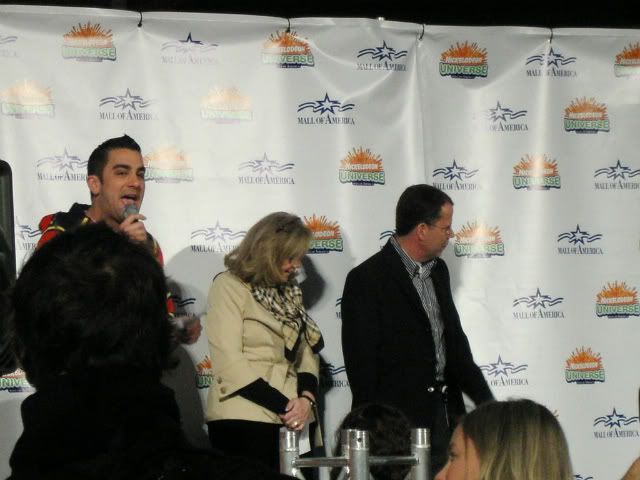 Crazy Nick characters
Fun balloons!
The boys from Naked Bros Band getting ready to ride -- funny kids!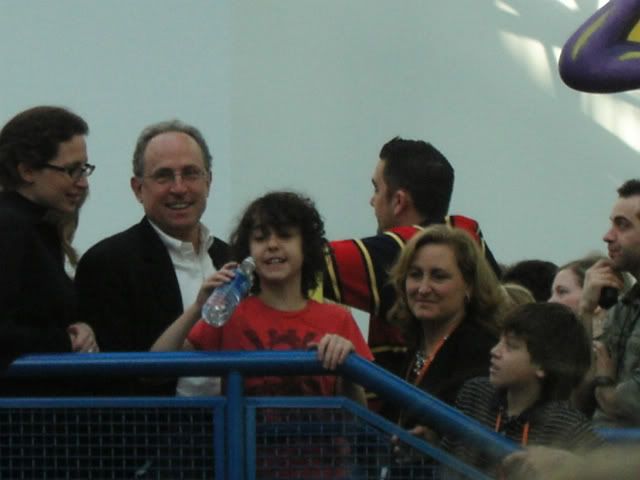 More Nick stars
They totally should've hired Robb to duct tape his camera to the ride...talent in the back row and crew in the from row here. The two guys were holding the camera and mic over their heads...classy!
Those darn celebs rode twice...hopefully NU got their money's worth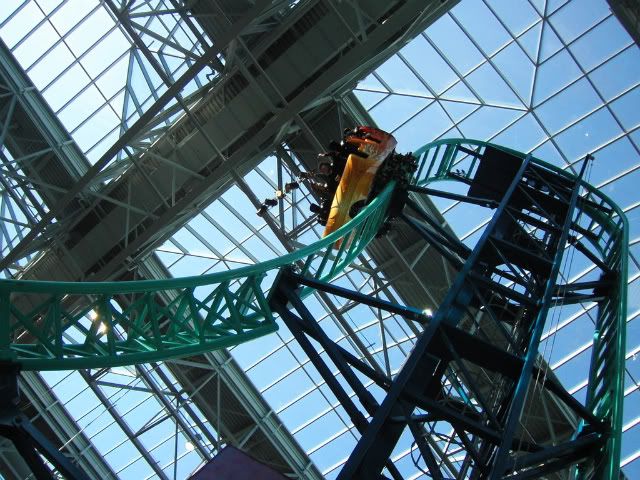 Fun ride!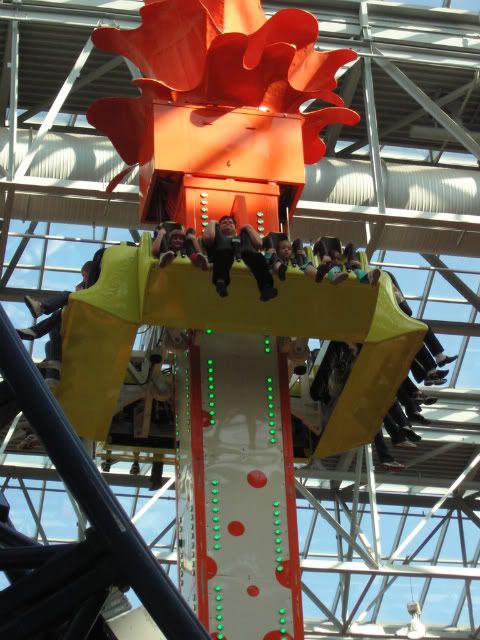 Avatar!
HUMAN AIR GATES READY GO! Seriously they were doing this all day and it looked pretty ridiculous. Hopefully they come up with a better solution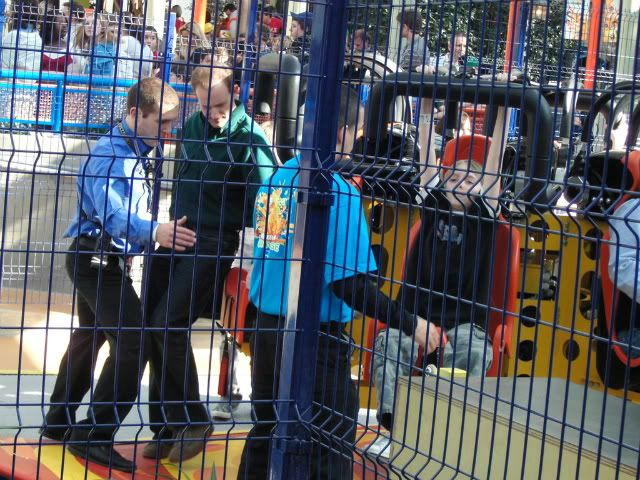 For all you Intamin/Allen Bradley control panel fans out there (or new shiny uniform fans, I suppose)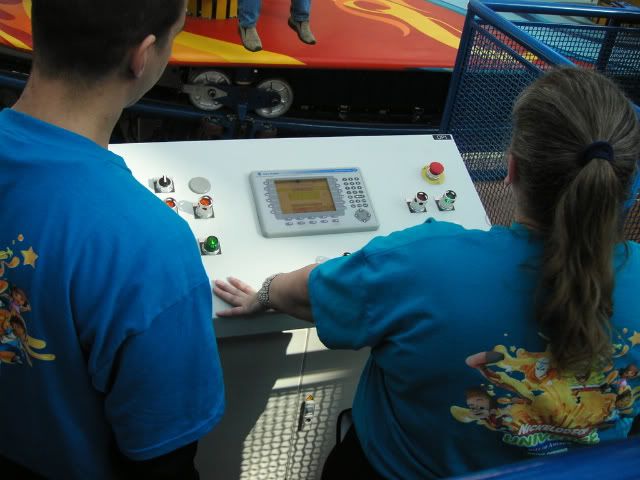 I could get used to this...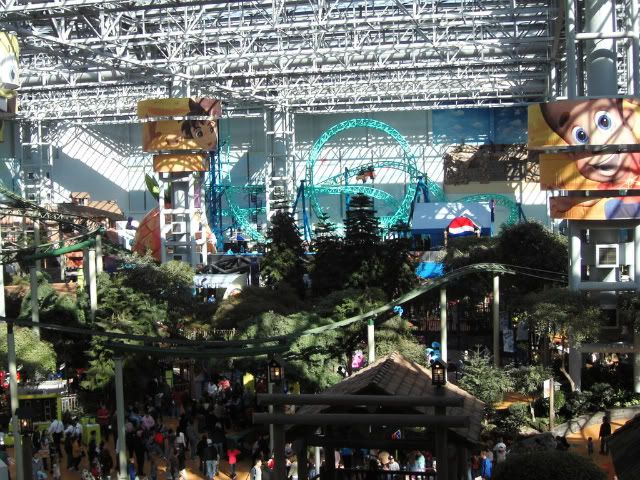 Obligatory Ashlee Simpson walk-by photo
A brief side story:
During the opening ceremonies the DJ was trying to get the crowd excited and it went a little something like this:
DJ: Who's ready to meet SpongeBob and Dora?!?!
Crowd: Moderate cheering.
DJ: Who's ready to see the Naked Bros Band, (little?) JJ and iCarly?!?!
Crowd: Loud cheering
DJ: And who's ready for the Ashlee Simpson live concert?!?!
Crowd: *crickets churping*
Seriously, I was happy I was close enough to hear all the MOA staff crack up at the crowd's reaction. Wooooo Ashlee!
Anyway...
"Awesome new themeing wall...wait, it's still wet!"
Feeling blue?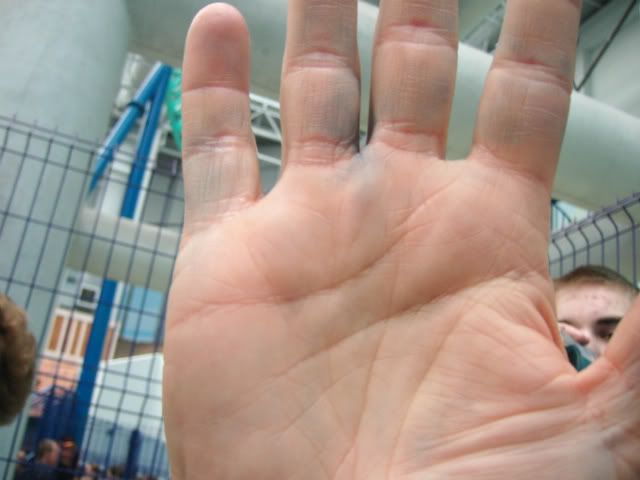 Group shot while waiting in line for SB
"Oh look, there's a convenient SB support for me to make out with"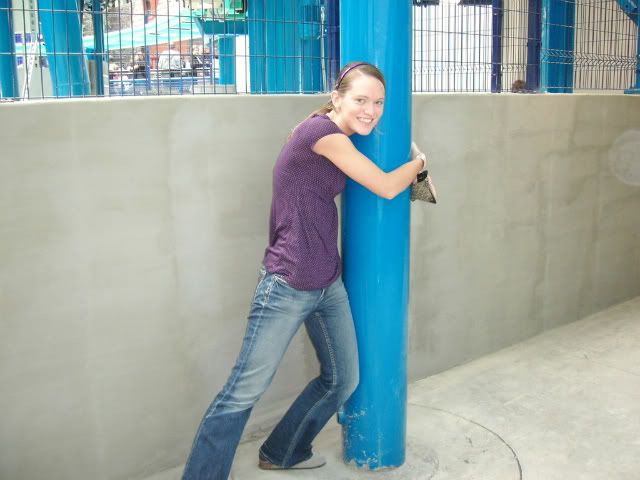 Stalkerish undercover escalator shot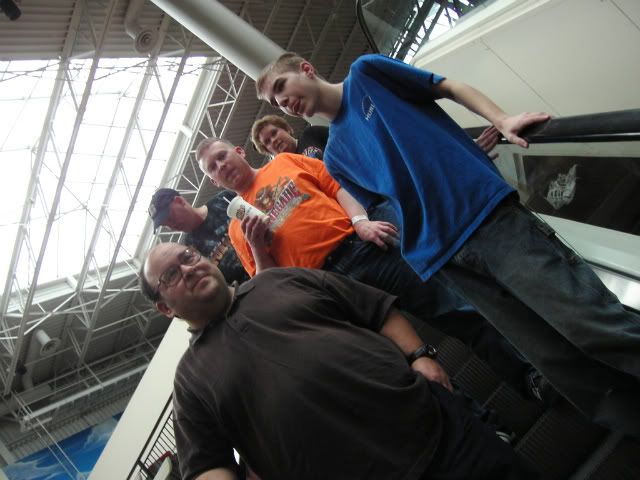 We were playing coaster and amusement park A-Z to make the line go faster when we got stuck on a coater with a "Q" Hey, looking it up on RCDB is cheating!
Fairly Odd people on the Fairly Odd Coaster (kidding!)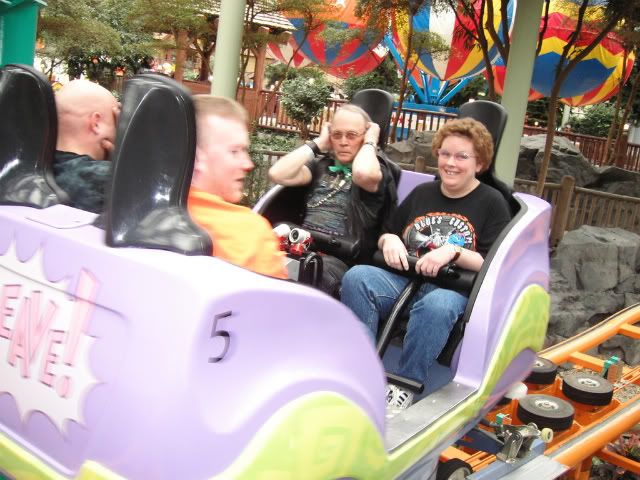 SB themeing
"I wonder if they're real?"
"No, they are not."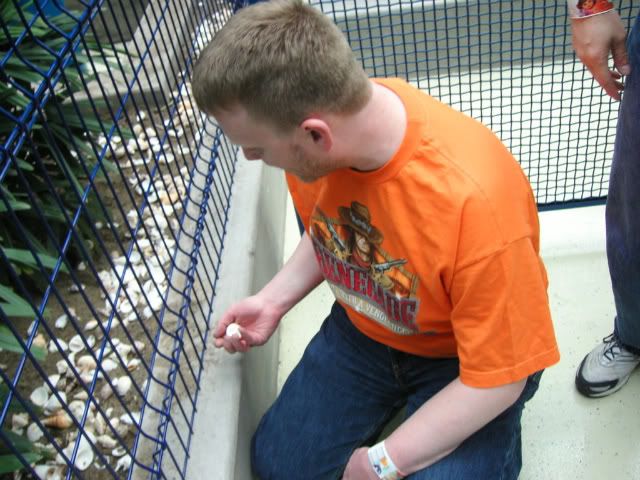 We were suprised even the shells had autospiels..."Welcome to Nickelodeon Universe!!!!! This shell needs to be returned to it's proper place or you will be evicted from the park. Have a great day!"
Yes, I (reluctantly) purchased an annual pass. I know I will love having it and hey, I could be addcited to worse things right? RIGHT?!?
I really enjoyed the park. I'm not a native Minnesotan so I don't have strong opinions on the whole transformation, but I definitely look forward to having it around.
Thanks for reading!