Just got back from the BIG announcement! BEC will be building 4 parks in Dubai with the first phase set to open in 2012.
The entire project will be called Worlds of Discovery, and will consist of Sea World, Busch Gardens, Discovery Cove, and Aquatica. They are being constructed on one of the man made Palm islands. When the entire project is complete, it will resemble a giant killer whale. (See pics below!)
There were not a lot of details about the parks and what attractions would be in each one, but it looks all very exciting.
The official press release can be found here:
WORLDS OF DISCOVERY PLANNED FOR NAKHEEL'S THE PALM JEBEL ALI IN DUBAI
Busch Entertainment Corporation and Nakheel sign Memorandum of Understanding to develop four theme parks in the United Arab Emirates

Orlando, Fla. (Feb. 28, 2008) – Busch Entertainment Corporation (BEC), the family entertainment division of Anheuser-Busch Cos., today announced an agreement with Nakheel PJSC, one of the world's largest property developers, to create the Worlds of Discovery – SeaWorld, Aquatica, Busch Gardens and Discovery Cove – on The Palm Jebel Ali in Dubai.

Worlds of Discovery will occupy a section of The Palm Jebel Ali known as "the Crown," which will resemble a giant killer whale when reclamation work is complete. Nakheel's plans for The Palm Jebel Ali, currently the world's largest man-made island, also call for the development of commercial, residential and shopping districts, as well as resort hotels and restaurants.

The Worlds of Discovery project will be phased and includes SeaWorld, Busch Gardens, Discovery Cove and, the company's newest theme park brand, Aquatica. Worlds of Discovery on The Palm Jebel Ali will also include a variety of other family activities, including resort hotels, spas, shops and restaurants.

In addition to SeaWorld and Busch Gardens, plans call for the construction of a Discovery Cove similar to the park adjacent to SeaWorld Orlando in Central Florida. Discovery Cove in Orlando is an all-inclusive, reservations only park that features a variety of animal interactions and resort experiences, most notably swimming with bottlenose dolphins, rays and exotic fish. The first Aquatica, SeaWorld's waterpark, opened this week in Orlando.

Preliminary design work and site planning is underway, with the first phase expected to open in 2012.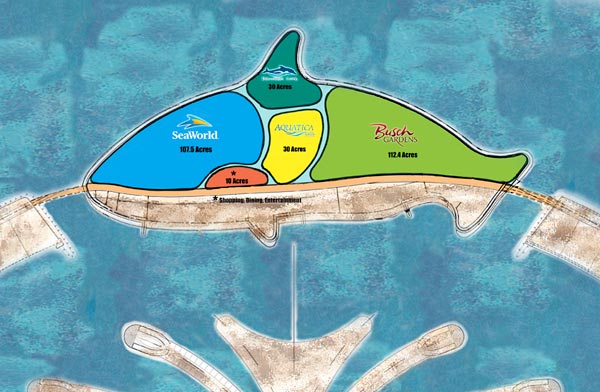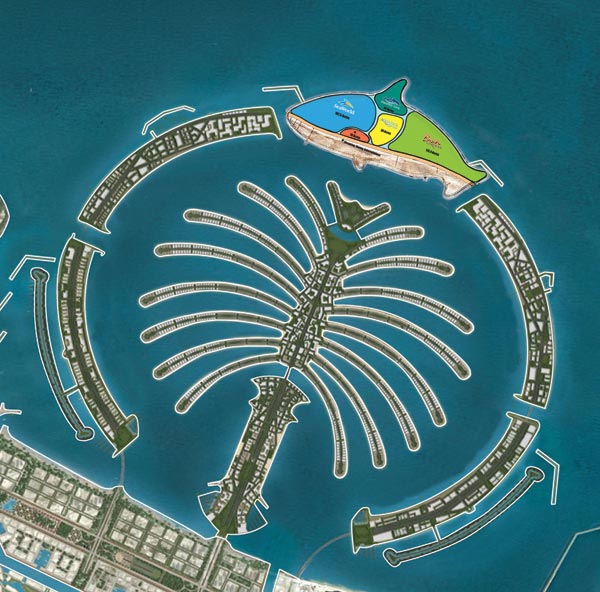 On to the pictures from today's event!