Hey everybody!
Ok, so the other day my parents asked for me the go searching through my photos from this past year to find a nice photo of me, for print. Well, I didn't find a single "nice photo" of me! LOL. That being said, I did revisit all of my photos from the Midwest Trip and remembered how much fun I had on the trip! With everybody doing these "late PTRs" and with the Midwest DVD rapidly approaching, I thought it would be fitting for me to finally do my Photo TR! I've only had the photos uploaded for about 5 months now!
I hope you all enjoy the photos as much as I do!
Table of Contents
Day One: Arrival and Coney Island (scroll down)
Day Two: Holiday World
Day Three: Six Flags Kentucky Kingdom
Day Three: Beech Bend
Day Four: Indiana Beach
Day Five: Little A-Merrick-A and Mount Olympus
Day Six: Mount Olympus, Riverview, and Timber Falls
Day Seven: Six Flags Great America
Days Eight and Nine: Cedar Point
Day Ten: Kennywood
Day Eleven: Kings Island (and Stricker's Grove)
Day 1: Arrival Day and Coney Island!
So let's rewind several months to Wednesday, August 1, 2007.
*dramatic rewind sequence*
Time...the ever flowing river...come with us to a time before the Midwest Trip...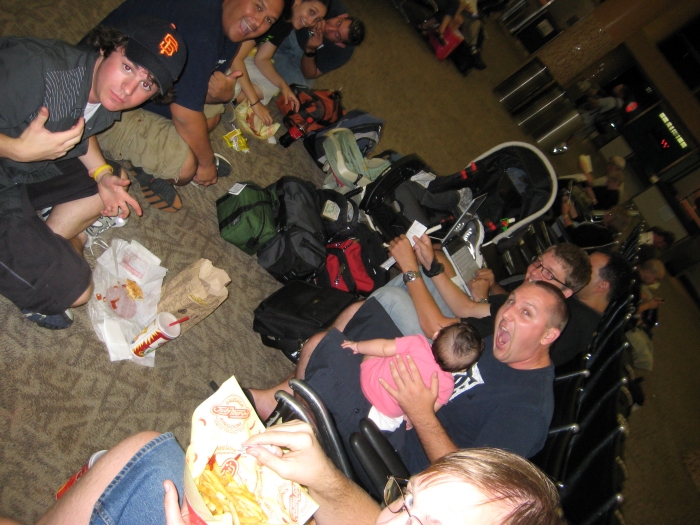 There we go! At the beginning, on the floor of LAX awaiting our chariot! Oh—and NO Chris. BAD Chris. We DO NOT eat babies!
Fast-forward a few hours and we arrived at the Indianapolis airport. Yes, I know, the trip started at CVG in Cincinnati. But after calculating it out, we discovered it would actually be
cheaper
for our large group of about 10 to fly to Indianapolis, rent two vans, and drop them off at CVG! After splitting the costs, we saved about $250 each!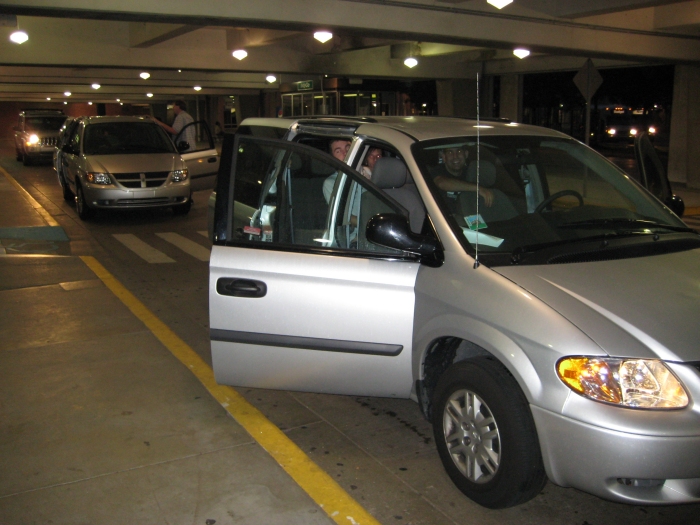 Our bad-ass vans, ready for dispatch. And LOL at Dane. I don't know why, but LOL.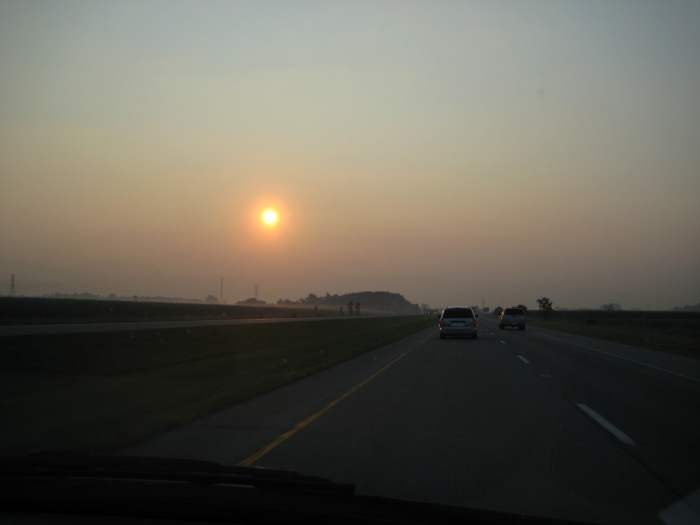 I HATE red-eyes. But that symbolic first sunrise of the trip is always SO refreshing.
We were all getting a bit hungry. As all being Californian-residents (except for the big-guy from Nevada), we simply HAD to indulge ourselves with WAFFLE HOUSE! The whole W.H. crew fell in love with us and our "coaster mission". They even gave us hats!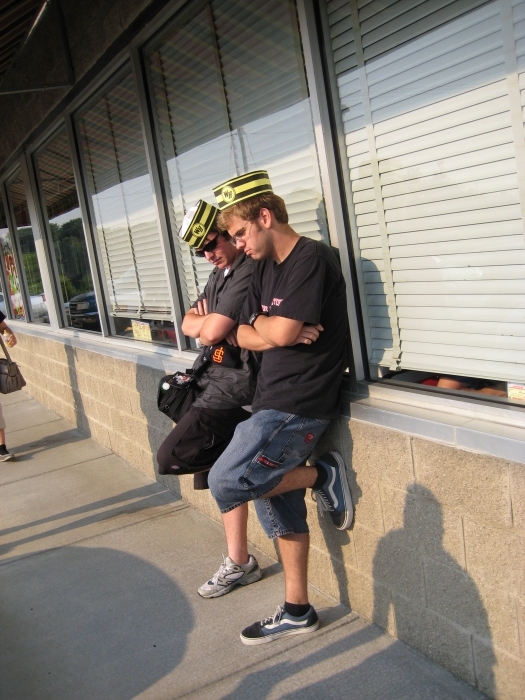 This work, titled "Chilling Outside of the WaffleHouse", is pretty much the greatest photograph ever taken.
After refueling, we finally made our way to CVG. It's a beautiful airport—just ass expensive!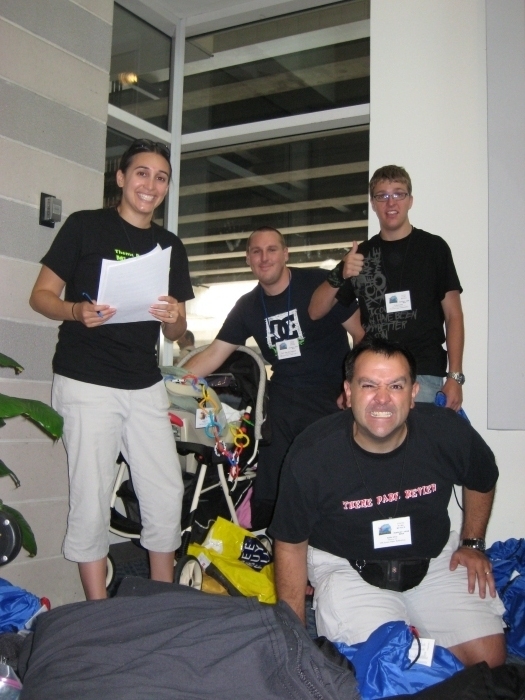 "Just another day at the office", preparing for the largest group TPR has ever hosted!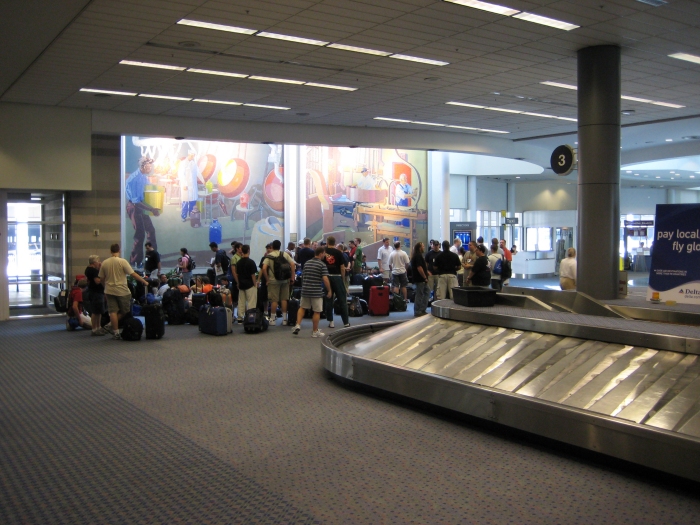 The happy enthusiast-group has received TPR's sympathetic vibrations and is beginning to materialize. They're assembling for a swinging wake!
As the group began to assemble, the first round of buses were ready to be dispatched to the Super Secret Bonus Park while we wait for the 3pm arrivals. Robb took the Vekoma bus, but Erik Johnson (Arrow Bus Captain) had not yet arrived so for some
unknown
reason, Ryan King and myself were charged with managing the Arrow Bus on this first trek! SCARY, I know!!! The journey basically consisted of Ryan picking up the bus-microphone and me taking it away from him, multiple times.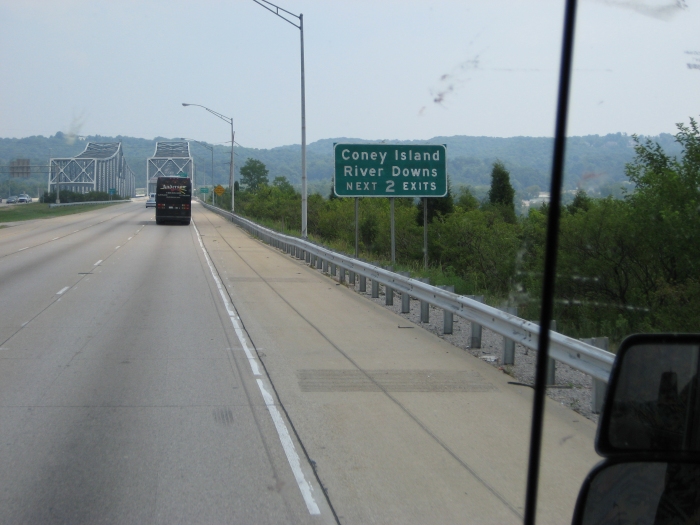 I think I know where we're going.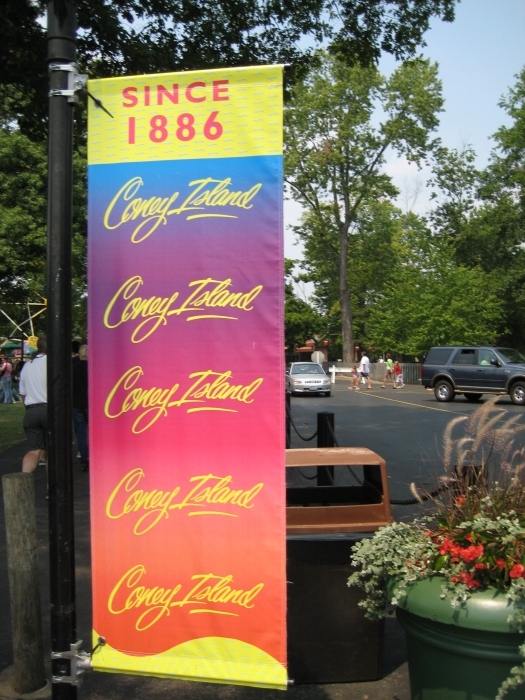 I was right! I win!
For those who didn't already hear, the buses actually didn't make the clearance under the Coney Island main entrance marquee! LOL. We almost had a collision! But sure enough with a bit of traffic-stopping, the crisis was averted. Onto the park!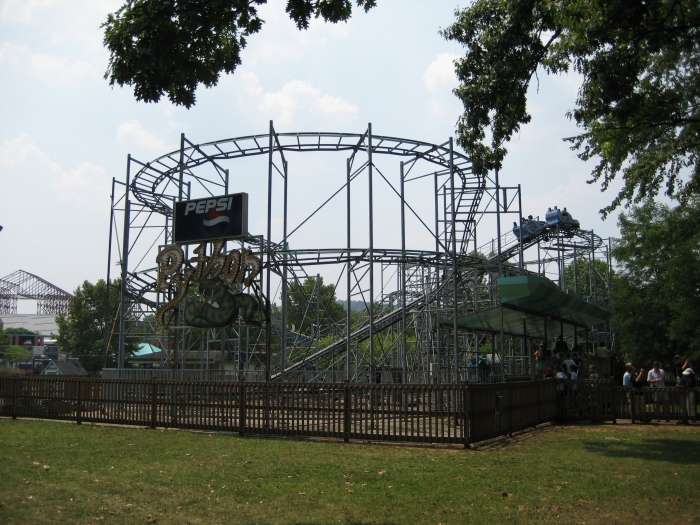 Time for the first credit of the trip—the Pepsi Python!
The Pepsi Python was an
insane
little ride! We're talking a ride that was far to fast, with drops far to steep, for the purpose of roller coaster that size. Essentially, it felt like you were going to be ejected to your death, which meant it was awesome!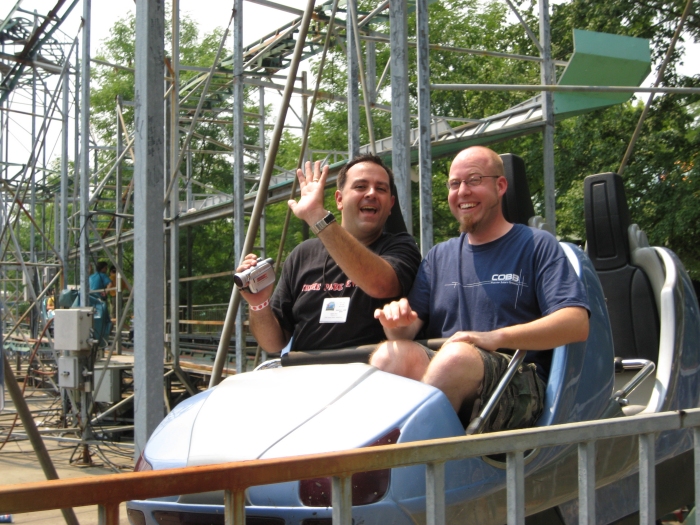 You can tell that Joe isn't entirely sold on the idea of riding in the back with Robb!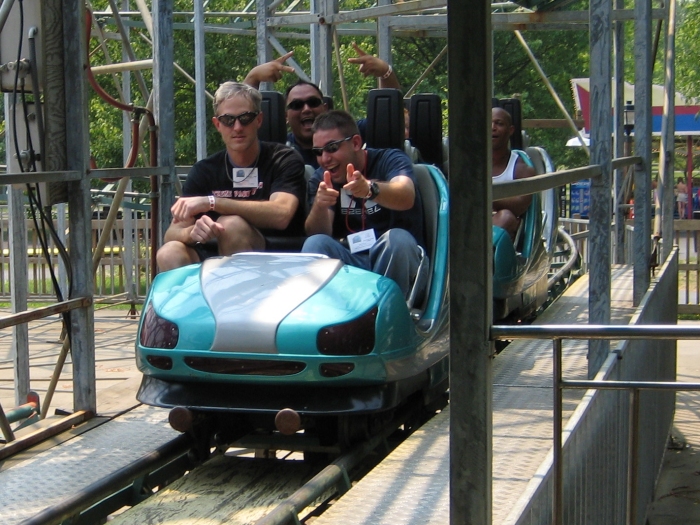 Jon's all "Giggidy giggidy, wanna ride my Python?, giggidy!"
After the one park-credit, it was time to check out the other little flats and things to do—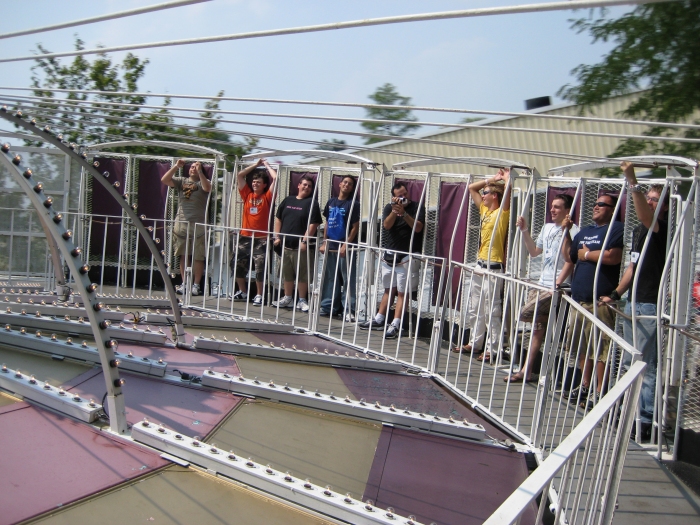 I decided to be cool like big-Carl and ride away from the group!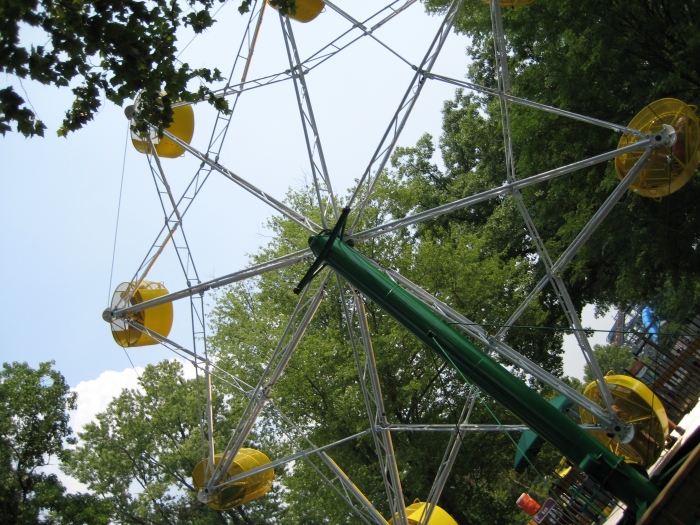 OMG! A working Rock O Plane! The last one we came across was at the first Ghetto Fair, and it didn't work!
Well, it WAS working when I took this picture. They then made us leave when someone vomited on the ride—and onto a certain cartoonist, as it would be.
But we eventually returned for a ride.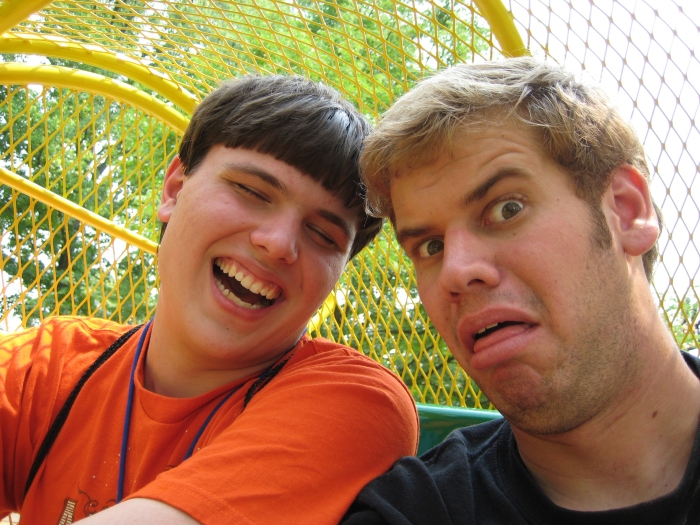 Homer and I reminisce about my days back at Bojangles' Famous Chicken 'n Biscuits with grossly-scary faces on the Rock O Plane.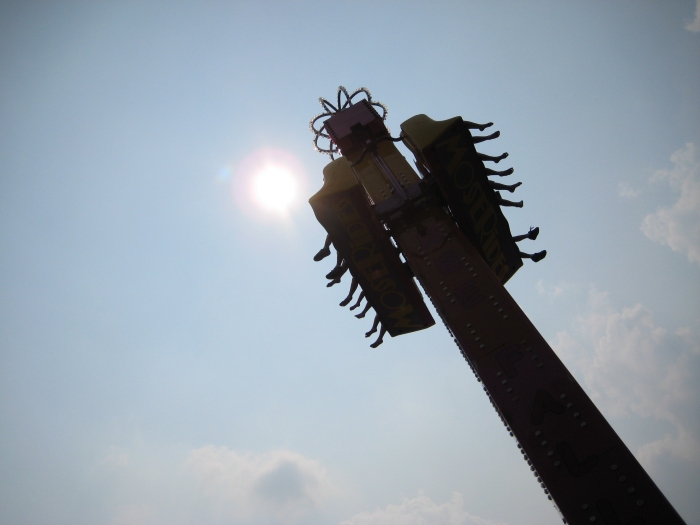 HELL YES! One of these drop towers! They're perfect for providing a very 'special' kind of airtime!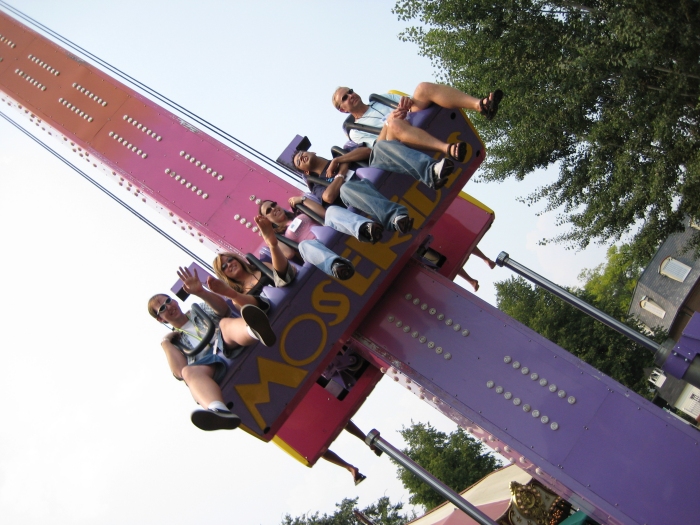 Yup—Wagner is definitely digging that airtime!
Coney Island was a cute little park, definitely enjoyable, and a great way to relax. But it was HOT—freakin hot! And being on that first wave of visitors meant spending nearly 5 hours in that heat! I was also exhausted from no sleep on the red eye and in desperate need of a shower!
Regardless, I survived and managed to enjoy doing so! But it was time to head to the first hotel of the trip!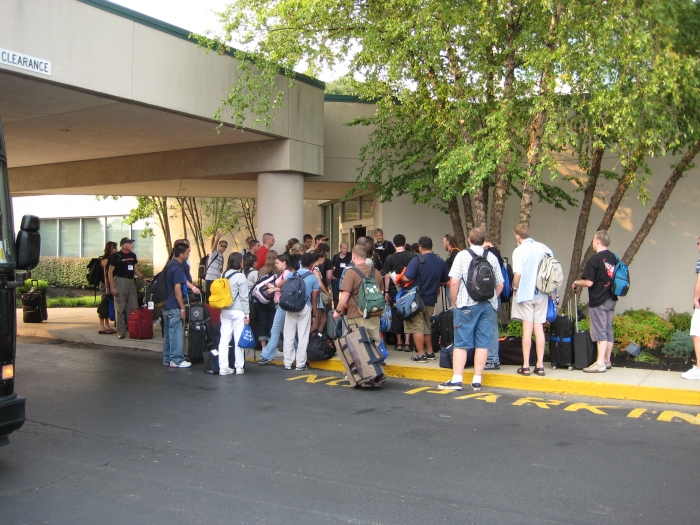 TPR Takeover! Our first Hotel in Louisville was our "base" for the next few days.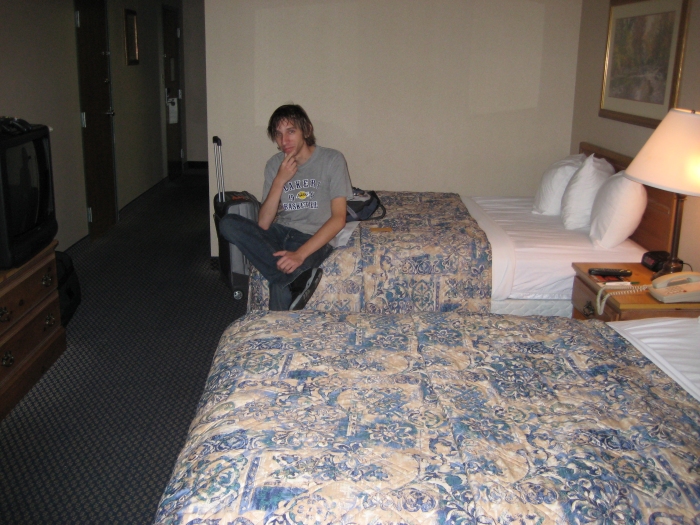 Wes was pretty much the perfect roommate on the trip—great guy, we saw eye to eye on a lot of things, our room always had a fridge for his meds, and the sex was unbelievable!
That night also happened to be the night when Robb won the Buffalo Wild Wings Blazin' Wings challenge! He literally did so well, that he realized half way through that he could slow down and simply enjoy the wings, because either way he was winning and the wings were free!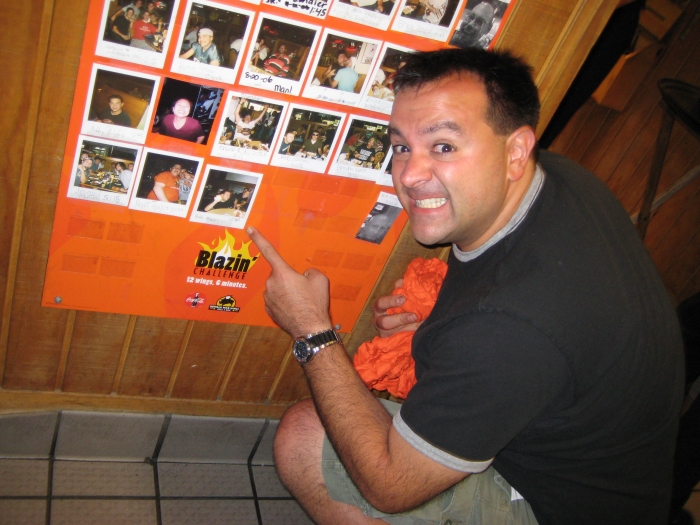 Yay! He now has his photo on some random wall in Louisville!
Well, there you have it. The very FIRST installment of my Photo TR from the Theme Park Review Midwest Tour! I hope you've enjoyed it so far!
I know this wasn't much, but I WILL be updating regularly, so stay tuned for the first official park of the trip—Holiday World!
-Jahan