So Robb, Kristen and I took an awesome vacation / work / cruise 3 week trip to Florida and beyond over the Holiday break. We met up with old and new friends and had a great time. I'll do the TR in sections as it's rather large, check out the first part below!
Departure and Cruise!
So on our way to the airport we stopped for one last Vault ICEE.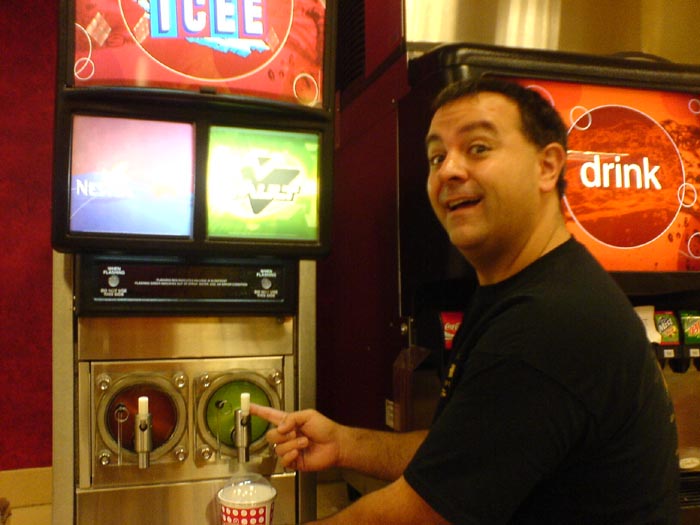 Turns out it was the last one ever at our local Target as they were gone the next day. Sucks that Jahan decided to be emo that night and not get one!
We made it fairly uneventfully to Florida where my brother Grant and his girlfriend Kristyn picked us up in Orlando and we were off to Ft. Lauderdale to start a cruise! We did a seven night Western Caribbean on the Grand Princess. Overall it was very nice, but I think we're a bit spoiled by the big Royal Caribbean ships. We had an awesome time still. This update will focus a bit on the ship and the Canopy Tour we did in Jamaica!
Here's Robb's first of many plates of food: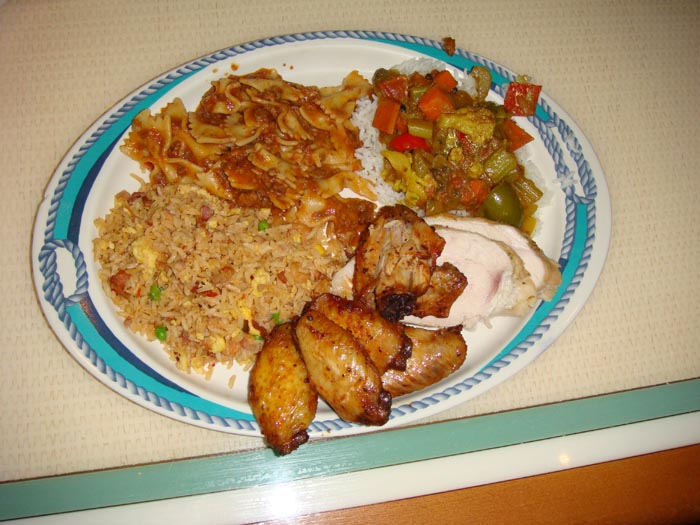 And our cabin was right near the art gallery.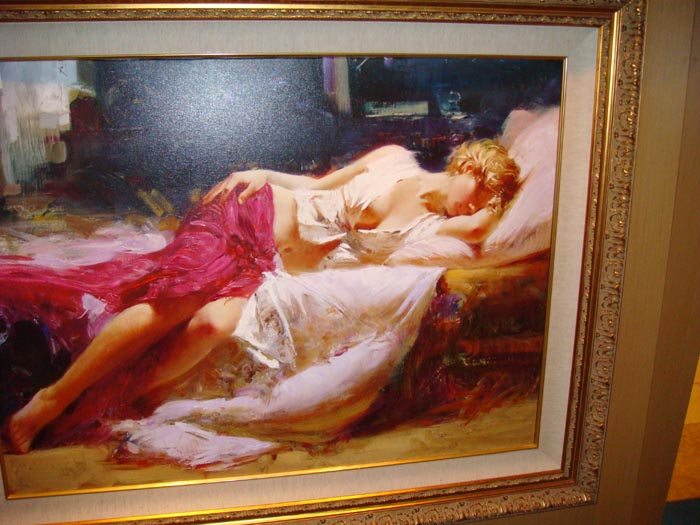 SIDEBOOB!
Of course the grandparents were also on the cruise and took care of KidTums a lot so we could do fun stuff.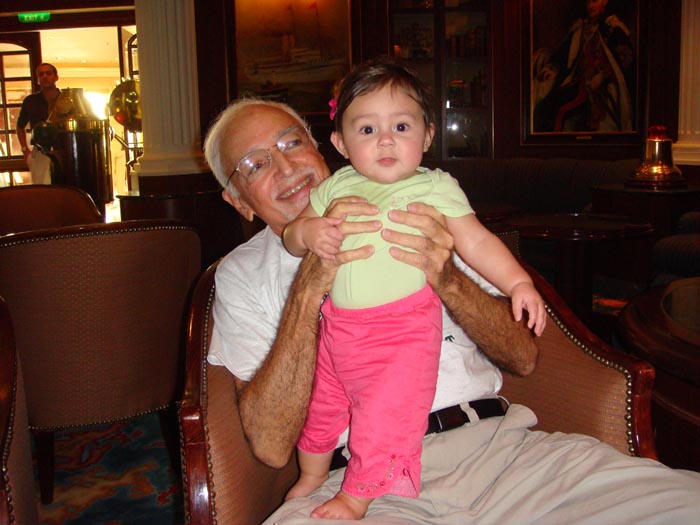 As we were leaving the port it was a pretty awesome site with 9 cruise ships all departing!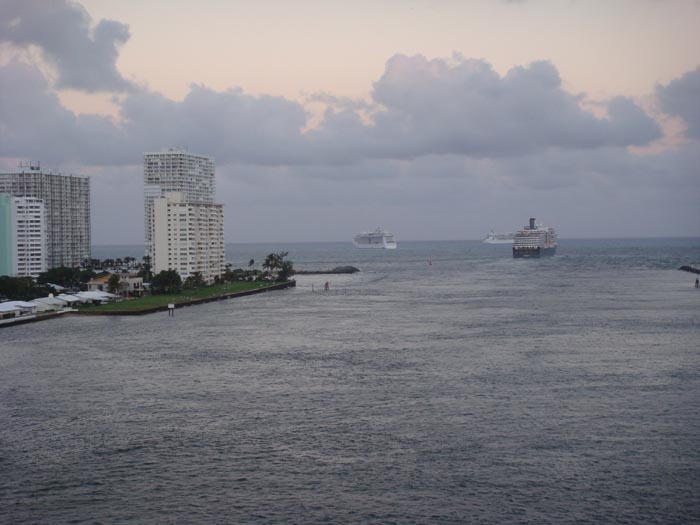 Then there was an even better view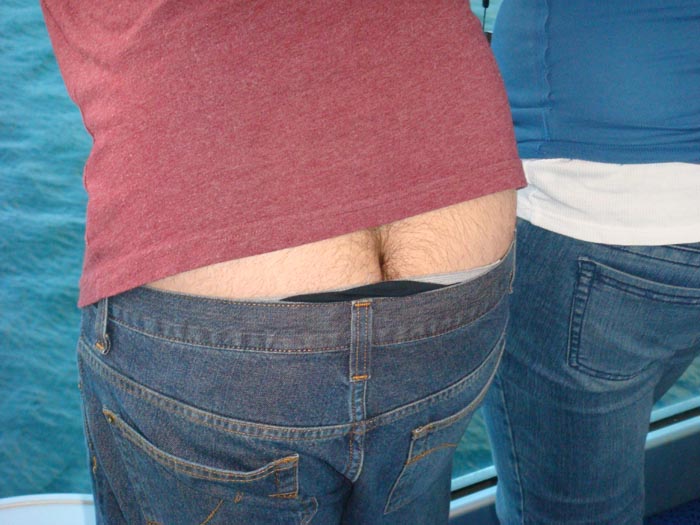 (Grant's Ass!)
After way too much food the first day, Robb attempts to lose 30lbs in 30 minutes on the tiny ship toilet.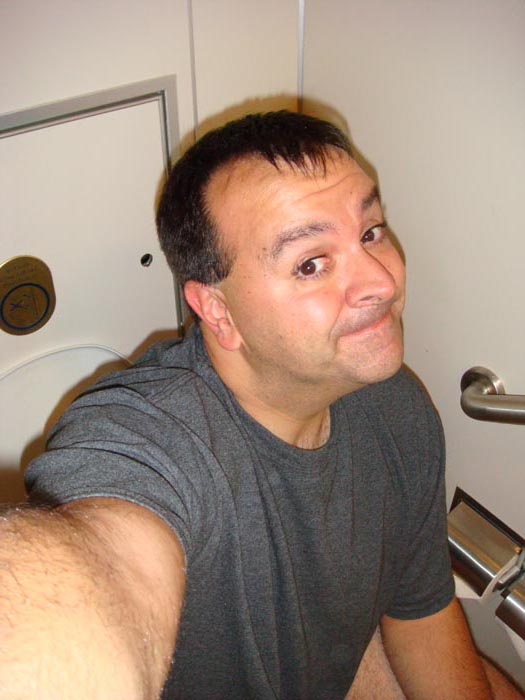 Next day, and plenty of people are taking advantage of the pool area. Not quite as nice as some of the newer ships, but this was a Princess one so it's more geared to the older crowd.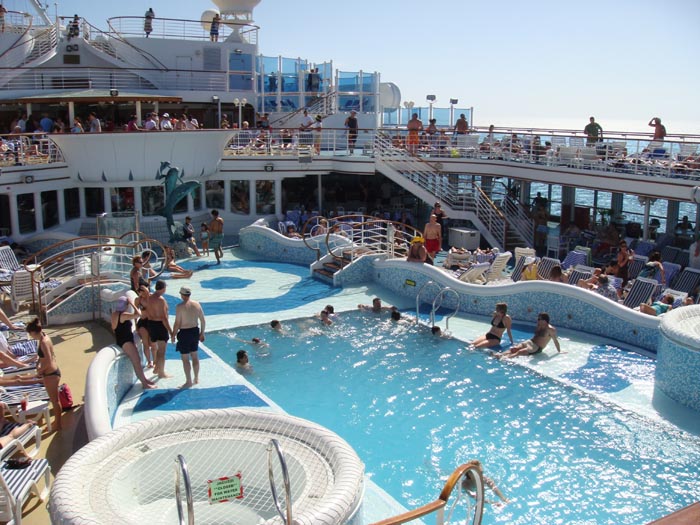 I always thought if I decide to learn how to Scuba dive, this is the way to do it!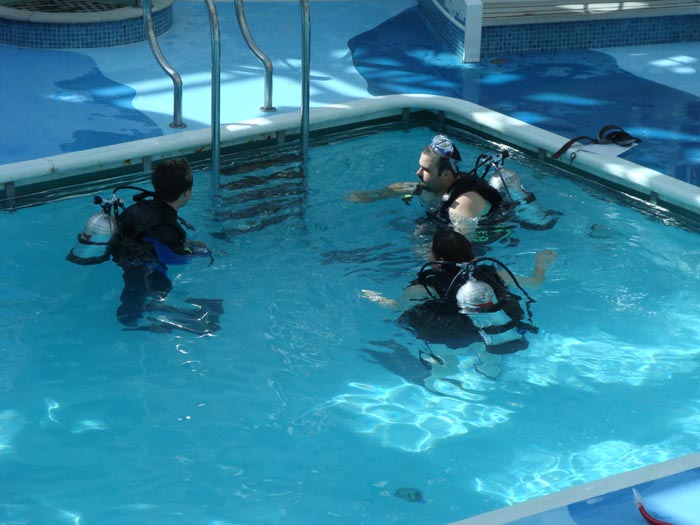 Another day, another giant plate of food for Robb!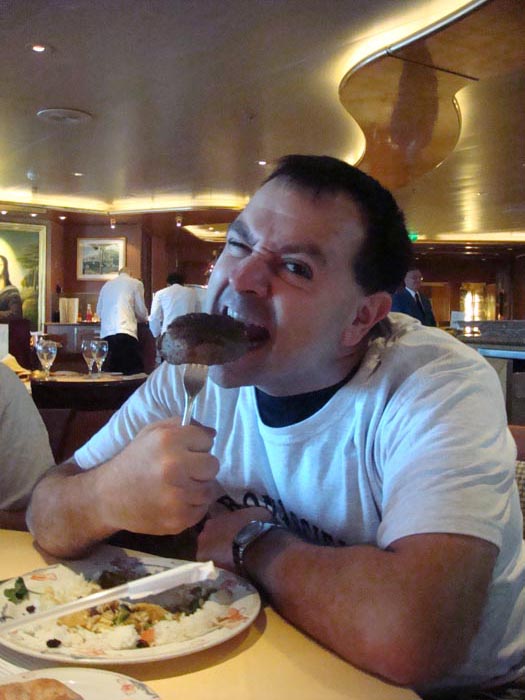 So we decided to go to the first of many Origami Classes. This one was all about making a goldfish. Everything was going great until the end of the lesson we were instructed that to finish the fish we had to 'blow up its butt hole'. Ok, now, I don't think the instructor worded it like that, but that was what it boiled down to!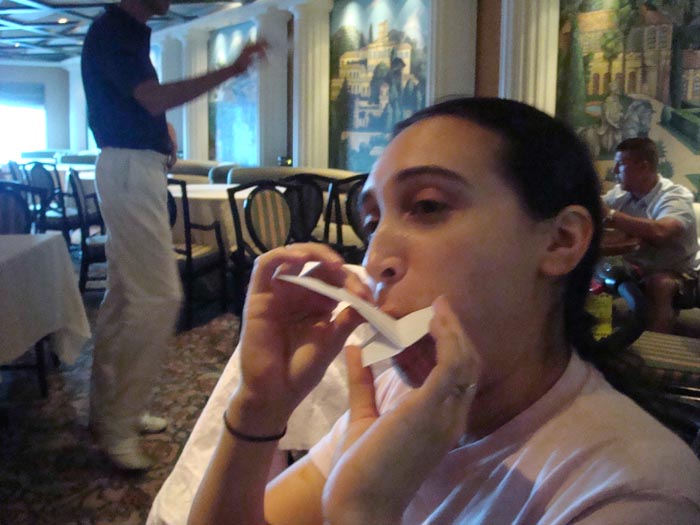 Yup, that's me blowing air up a fish ass!
Formal Food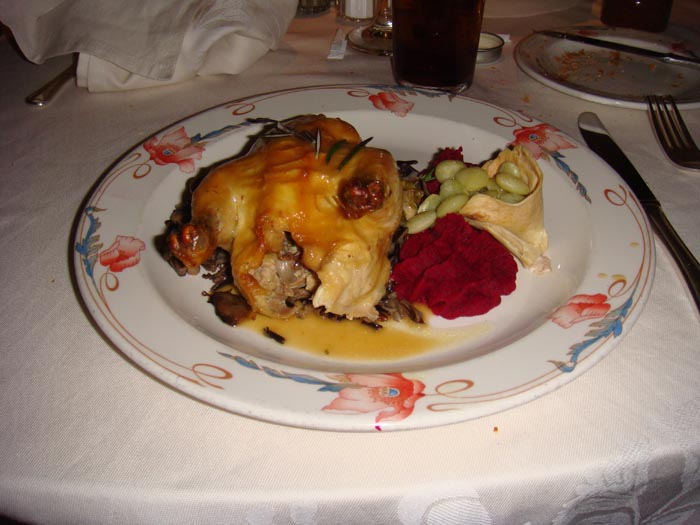 Equals
Formal People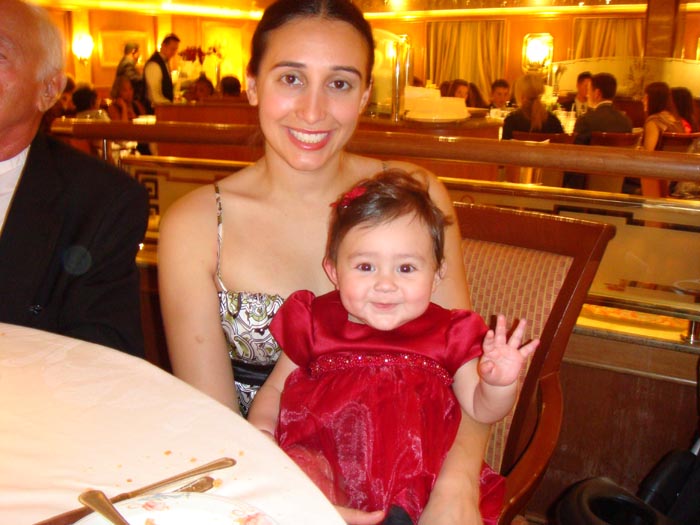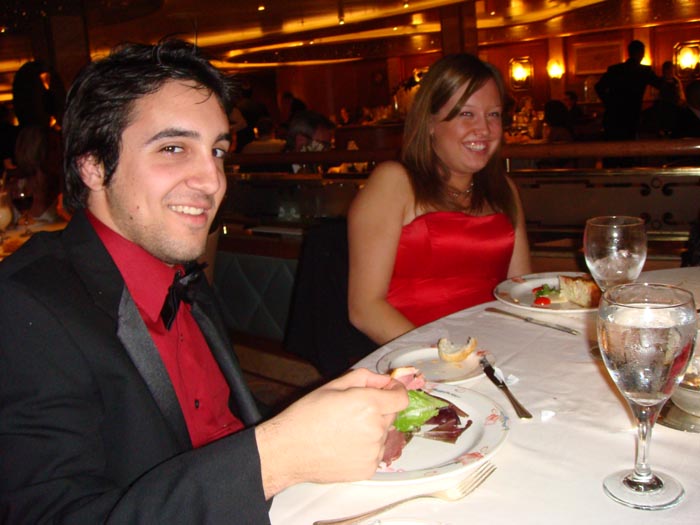 Our first port was Jamaica and we were signed up for a Canopy Tour. We've done several before, but they're still not boring. This one even had two unadvertised repelling sections that were insane!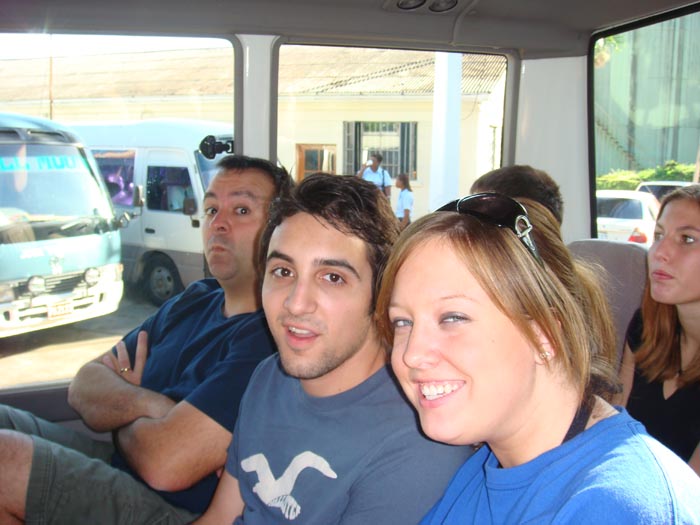 This was on the bus on the way up the mountain. The ride went from scary, to terrifying, to 'can I please get out and walk' scary!
In true Grant fashion, he had to use the toilet before we got started!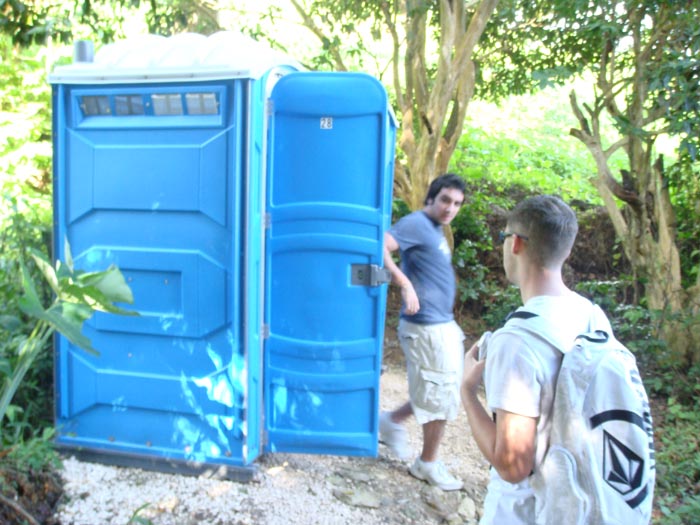 To give him credit though, he had never done ANYTHING like this before and I was proud of him for trying. (Even though he was just doing it for his woman!)
I don't think he was ready for what the harness does to the 'junk'.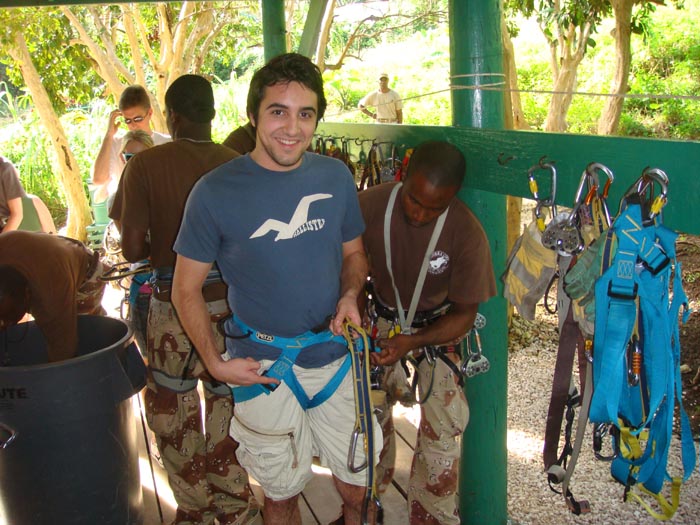 Robb and I on the other hand are quite used to harnesses!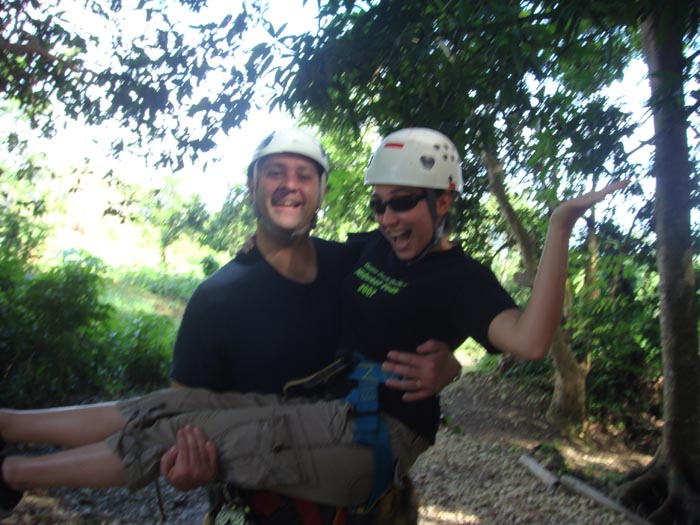 Here's Grant doing one of the weird repel lines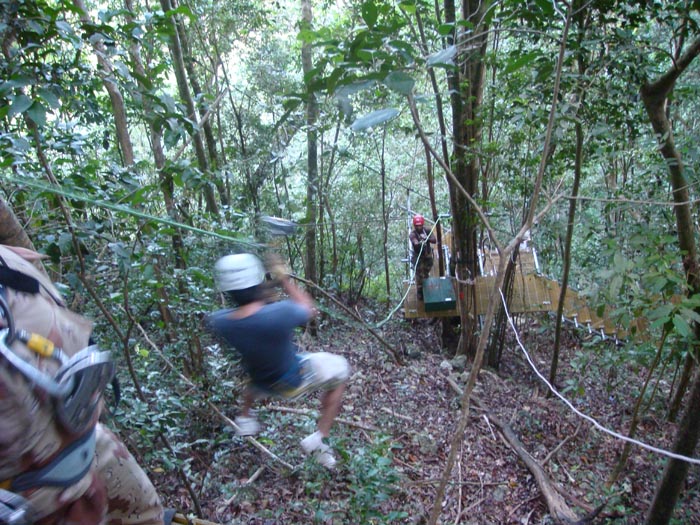 It was fast and insane, but not as insane as the other one which was about 25 feet straight down. Full gravity speed too! And you stopped instantly right at the bottom. In my case I stopped with all my weight on the right side of my female bits. I was limping funny the rest of the tour.
Halfway through, we're doing well!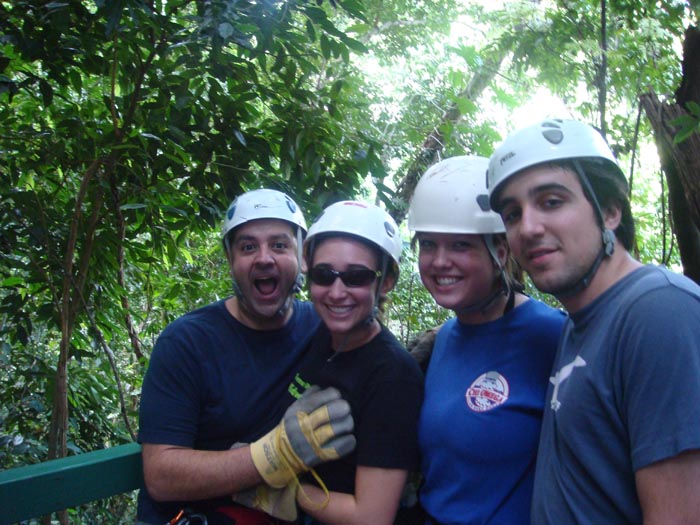 Until I got molested by one of the scary workers!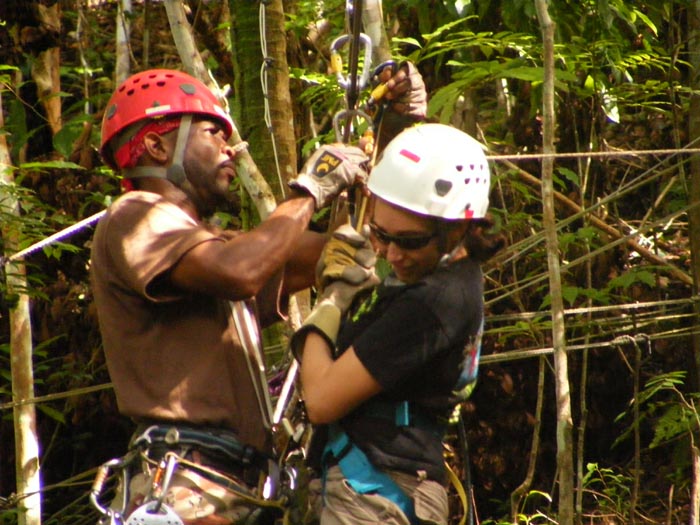 Grant swinging through the jungle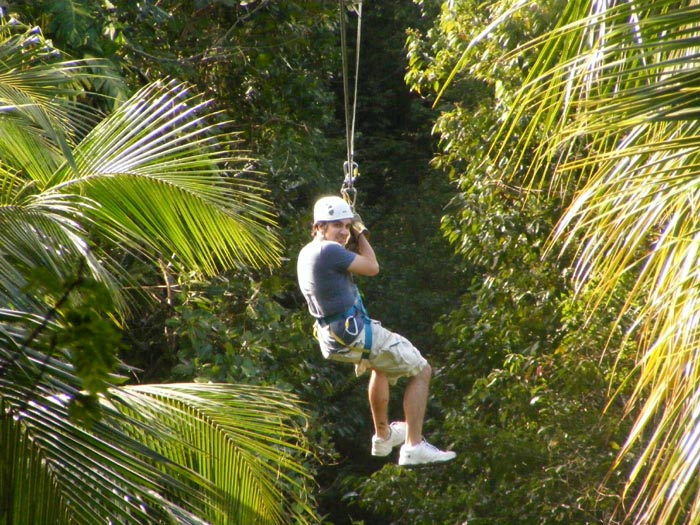 Kristyn's turn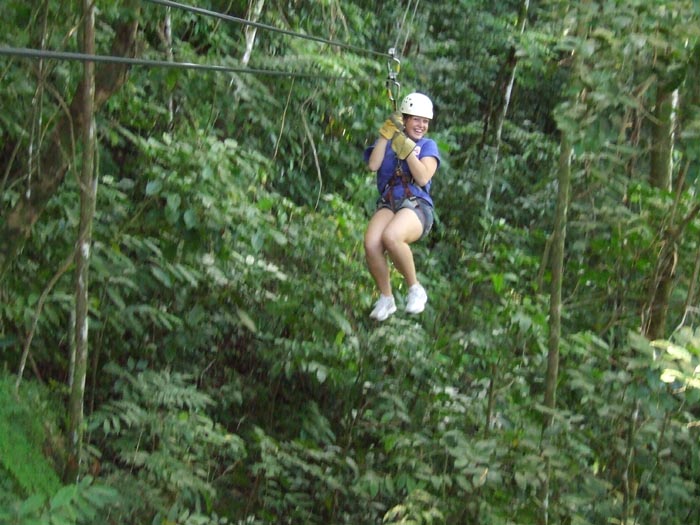 Elissa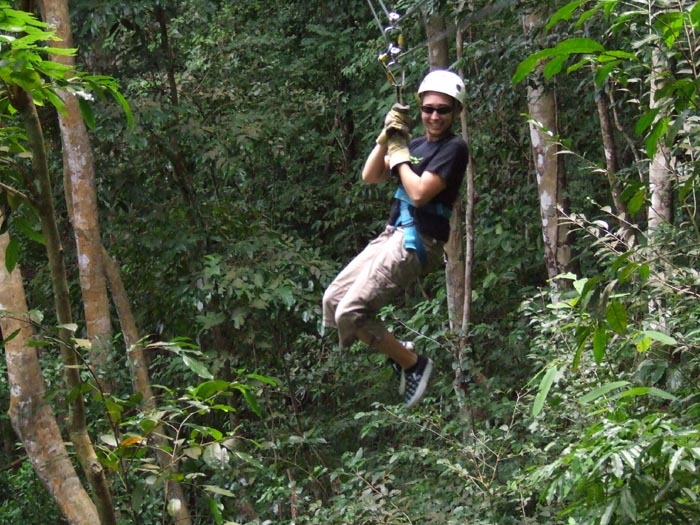 And OMG…the rope even held Robb up!!!!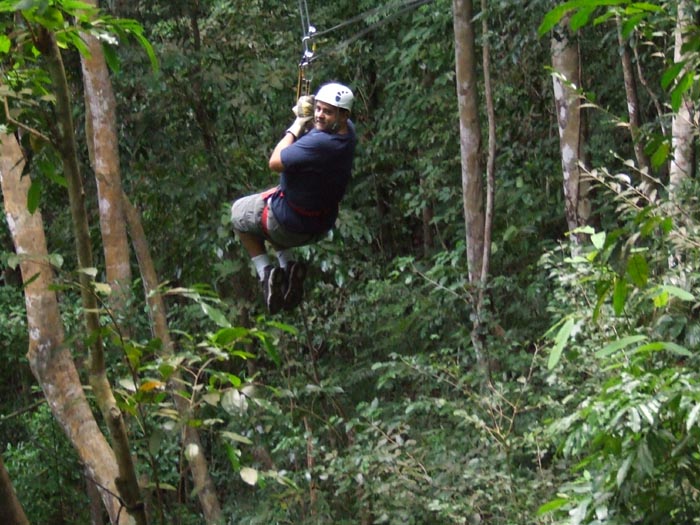 All done, made it to some nice river at the bottom.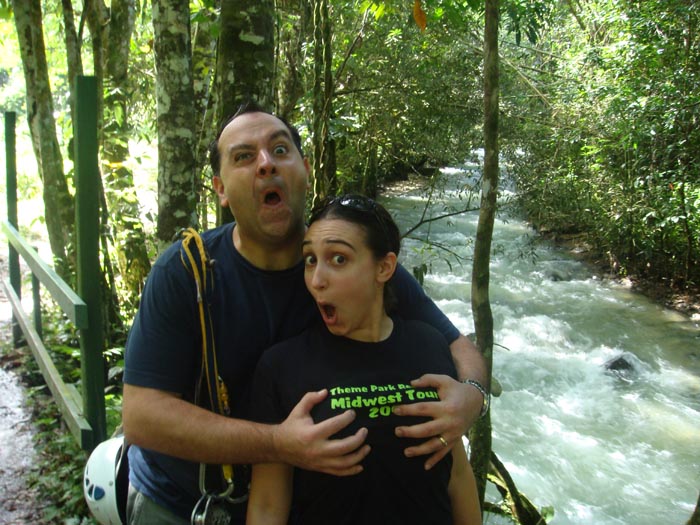 And yes, we're all screwed up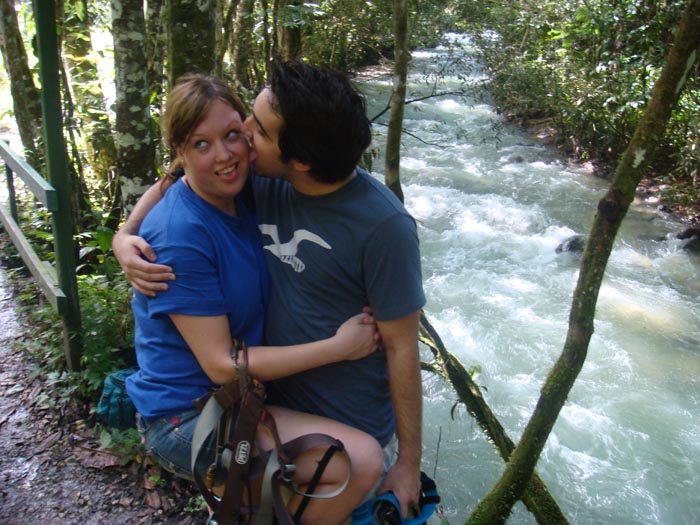 When in Jamaica, do not get on any bus with the word Terror painted on it!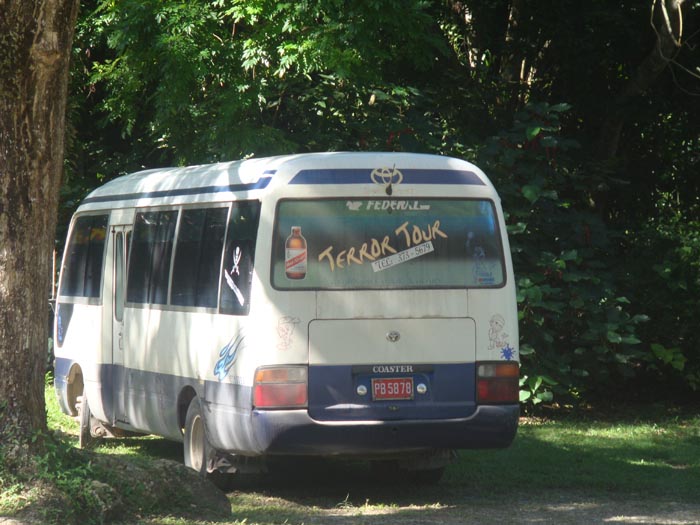 Our bus was equally stupid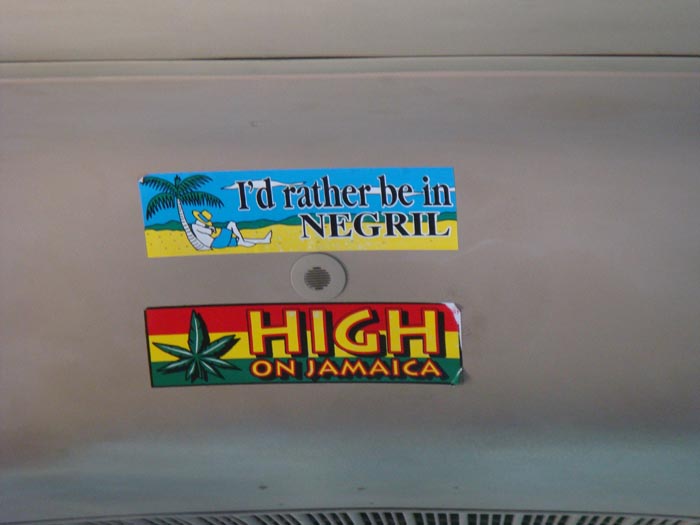 After Robb made me pose with the horse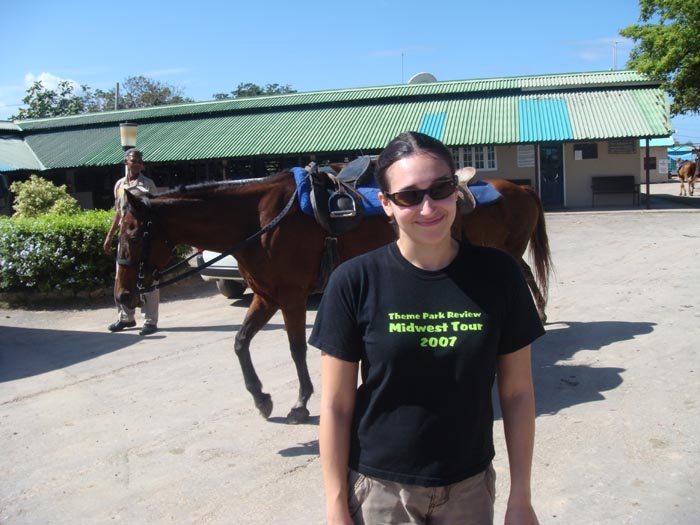 I dropped him off here: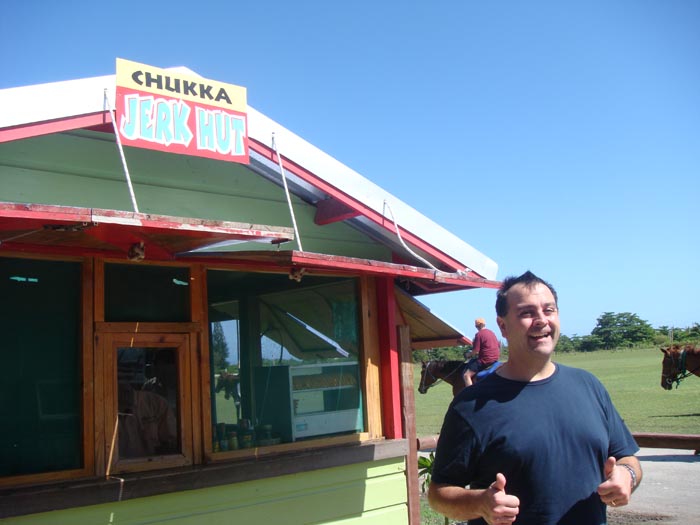 That's it for now! Got a ton of people coming to our place tonight getting ready for the big SFMM and DVD Event tomorrow!
Coming up is the rest of the cruise, fun in Sarasota, and of course visits to MANY Theme Parks!
Hope you enjoy!