Hello folks!
Might as well start from the start. About 5 months ago, Mr. Ryan King had contacted me about a potential trip to Disneyland for the opening of their latest attraction,
Finding Nemo Submarine Voyage
. While it's technically just another attraction "re-do", the ride is literally the grandest attraction Disneyland has opened since Indiana Jones Adventure in 1995, so I was rather excited to check the ride out.
For those who are unfamiliar with the ride, in 1959, Walt Disney opened the "Submarine Voyage" ride in Tomorrowland—a large dark-ride (and the first "e-ticket"), which consisted of a submarine cruise where passengers could look out at the various show-scenes via portholes. The ride ran for 38 years and closed in 1997 in preparation for Disneyland's "new Tomorrowland". Supposedly Disney vowed to reopen in 2003, but never did. But now, finally on June 11, 2007, the ride has reopened to Disneyland guests and with a new "Finding Nemo" story. [/fanboy-trivia]
Anyway, I was excited to check out the ride and my sister asked to visit Disneyland for her birthday, so I decided to knock out two birds with one stone and go to Disneyland on June 11th. This was my day—enjoy!
The day began by waking up at 6:00am, eating a McDonald's breakfast, dodging traffic across SoCal, and getting to Disneyland around 8:20.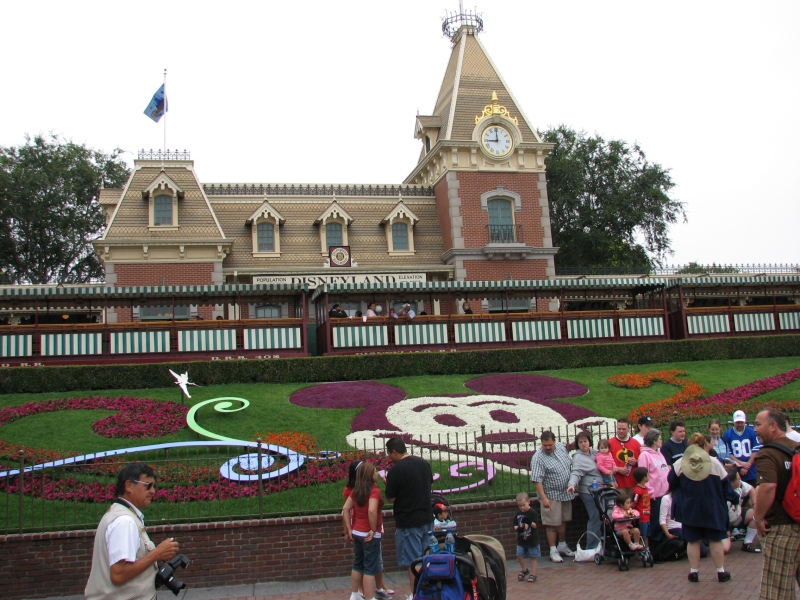 Welcome to Disneyland!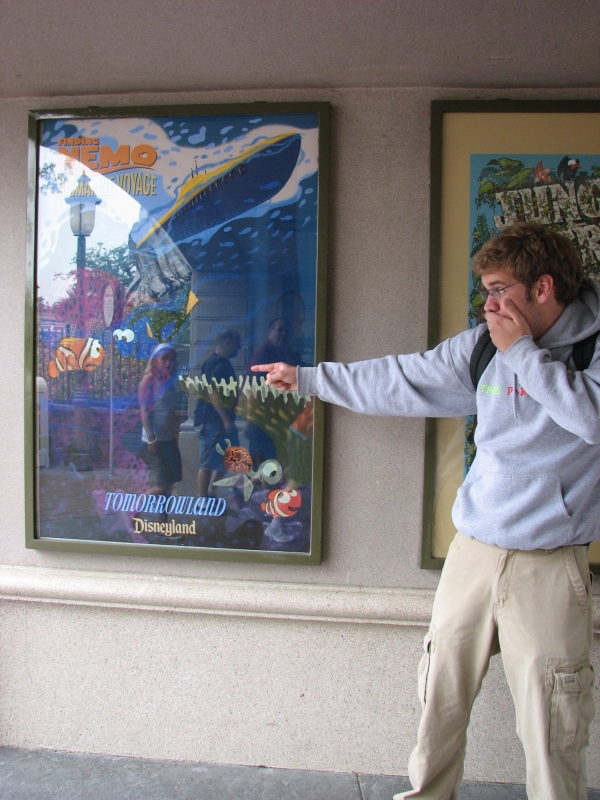 This is why we're here. Yes, I realize that I look like a total-dork. Even that girl in the poster's reflection thinks I look stupid!
Upon arrival, we headed over to Café Orleans to meet up with Chris, Ryan, and Ryan's sidekick Kevork.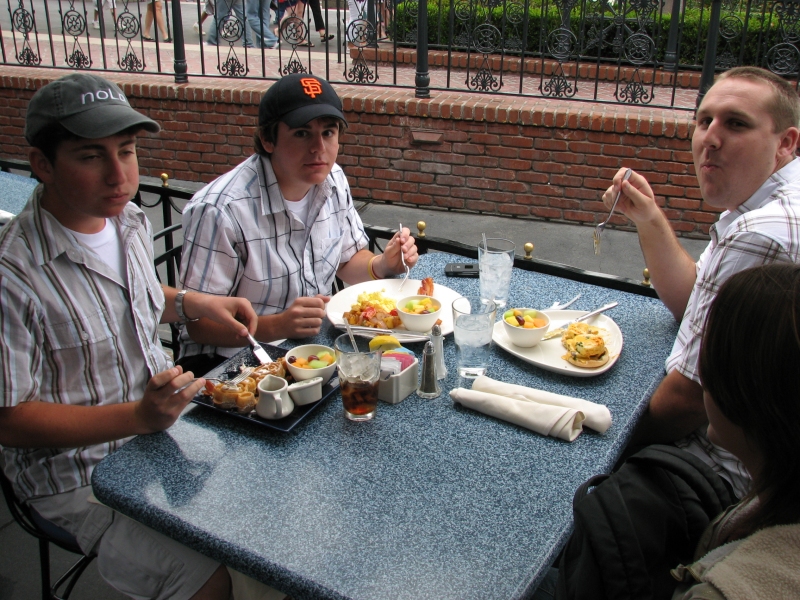 Yes, that's a 9-dollar Sausage McMuffin that Chris ordered.
After staring at the others eat their breakfasts, we all decided to head to the other side of the park and check out the Nemo event. After all, for all the lines to get into the park, there was
no one
on our side of the park.
Unfortunately, this is the best view we got of the press event—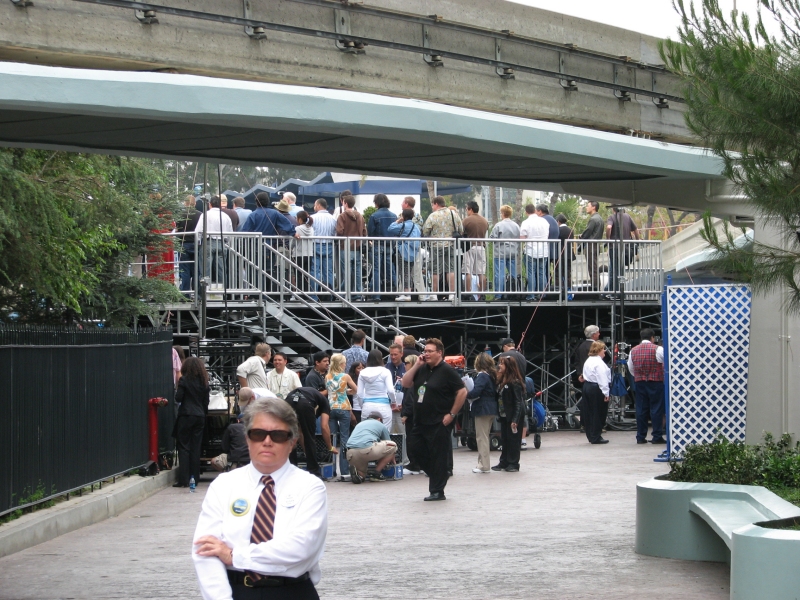 Apparently I wasn't important enough or something.
Disneyland, ever-in-love with their "exclusive" press events (they actually closed the park for an entire day for the 50th press event), found it necessary to completely shut off north-Tomorrowland with a giant wall that ran from Space Mountain to Tomorrowland Terrace, from Buzz to the Matterhorn, and from the Matterhorn station to Fantasia Gardens (if you even know where that is)…basically the whole Submarine Lagoon area. In doing so, they essentially prevented actual, you know,
paying guests
, access to the ride until four hours later, at noon, on the ride's advertised opening-day. I wasn't amused.
We headed around the Matterhorn to check and see if a line had already begun to form. There was, but what mostly shocked me was the decked out Monorail train!—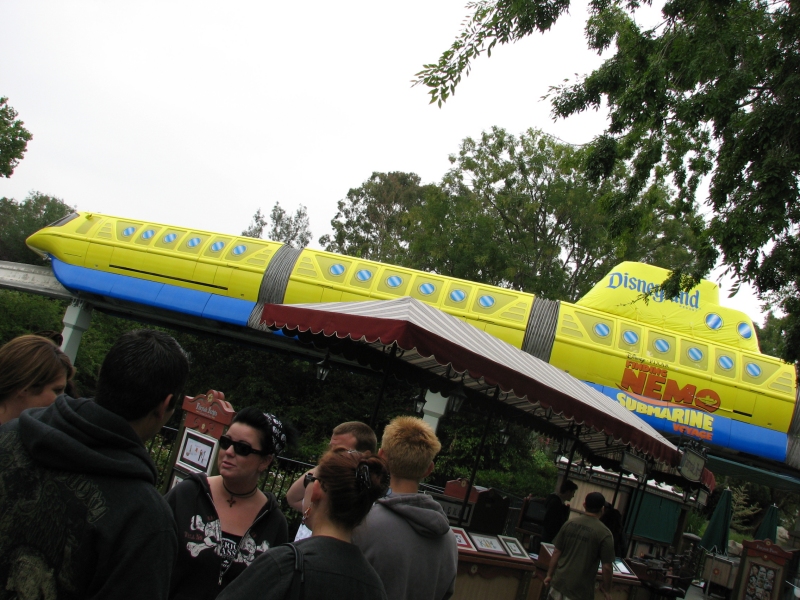 OMFG!!!1! I think I just came…twice!
At this point early in the day, we sort of didn't know what to do! The park was already crowded and it wasn't time for any FastPasses. We decided to check the lines for some Fantasyland dark rides, but were already turned-off by the waits. Except for Snow White's Scary Adventures, which never has a line. We then continued to meander through the castle and towards Fronteirland.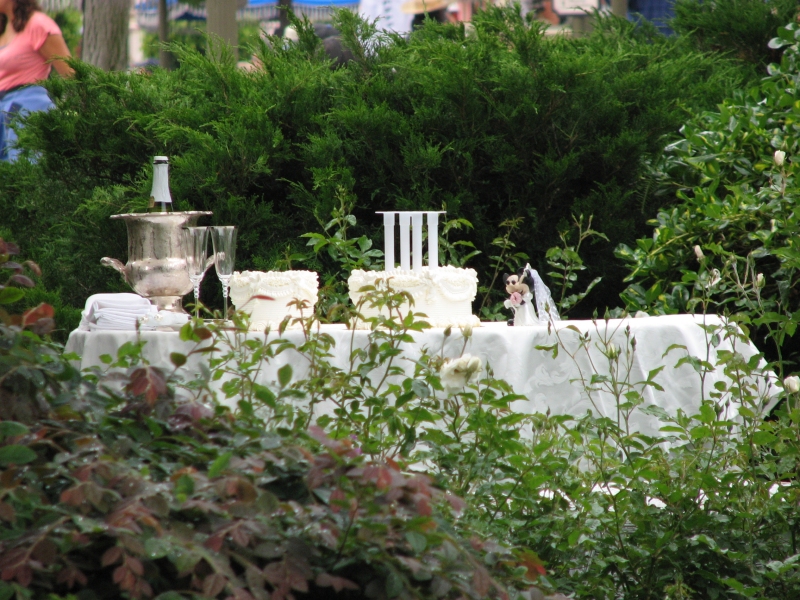 Found a wedding on the way there! A Disney wedding would be the only reason to get married, as far as I'm concerned.
Figuring west-side Disneyland was still less crowded and starting to feel the growing heat, I thought that Splash Mountain would be a good idea. Wanted to get a ride before the lines got really long.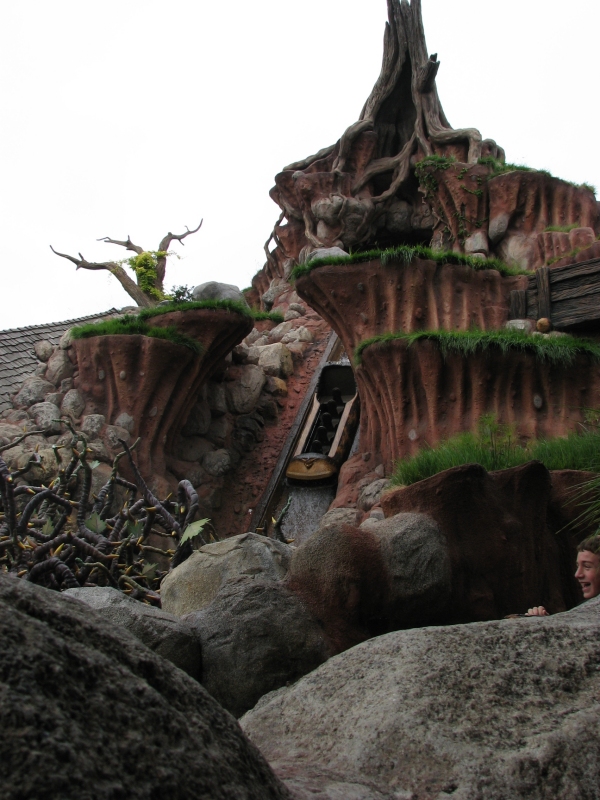 Figures…I waited about 5 minutes to get this picture and when I finally get a log, it's empty. God hates me.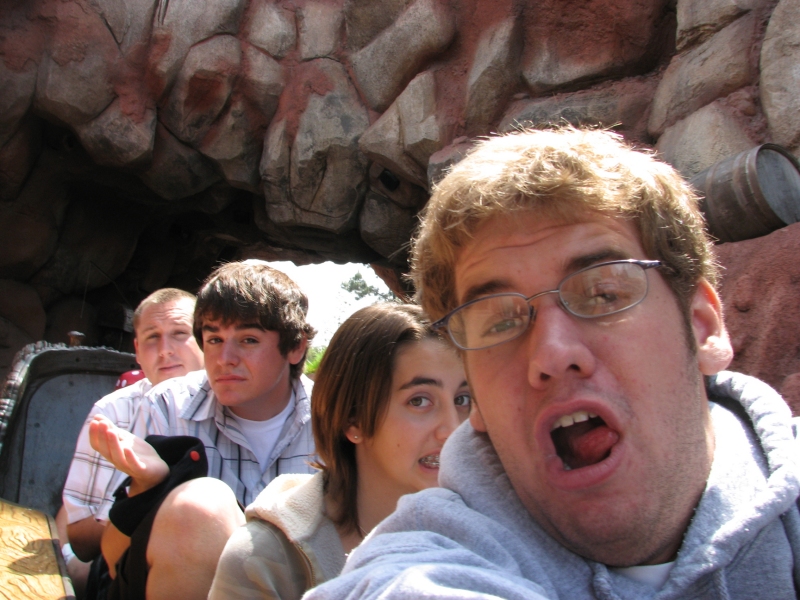 Oh God…I REALLY don't like this picture.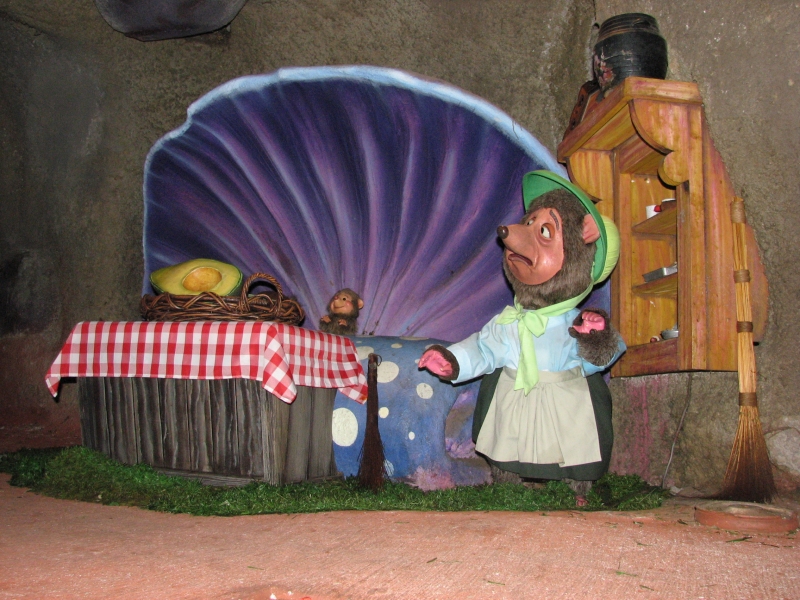 Robb…what was so unique about the song they USED to play here again?!
I also find it funny how interested that MoleTums is in the avocado.
After a ride on Splash Mountain (which gave me a rather thorough soaking), it was time to use our Space FastPasses.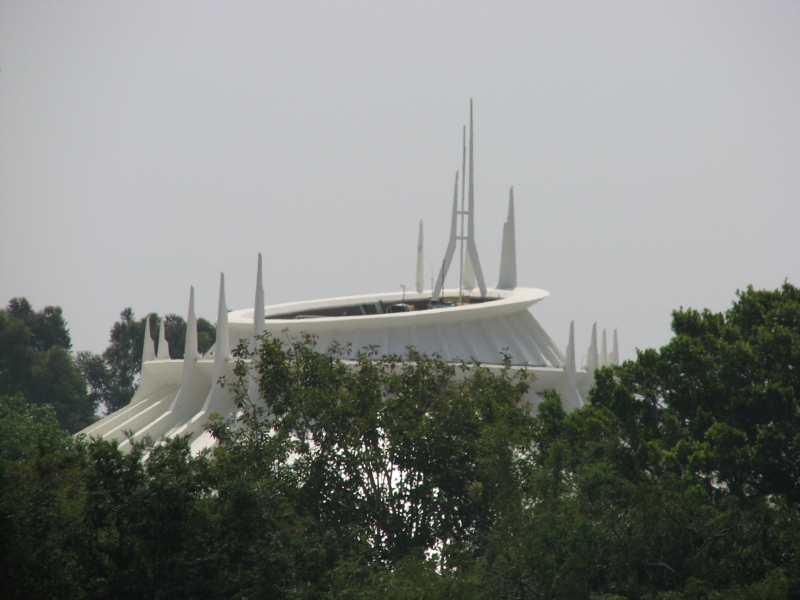 What a better way to transition from Splash Mountain to Space Mountain, than with a photo of Space Mountain taken from Splash Mountain!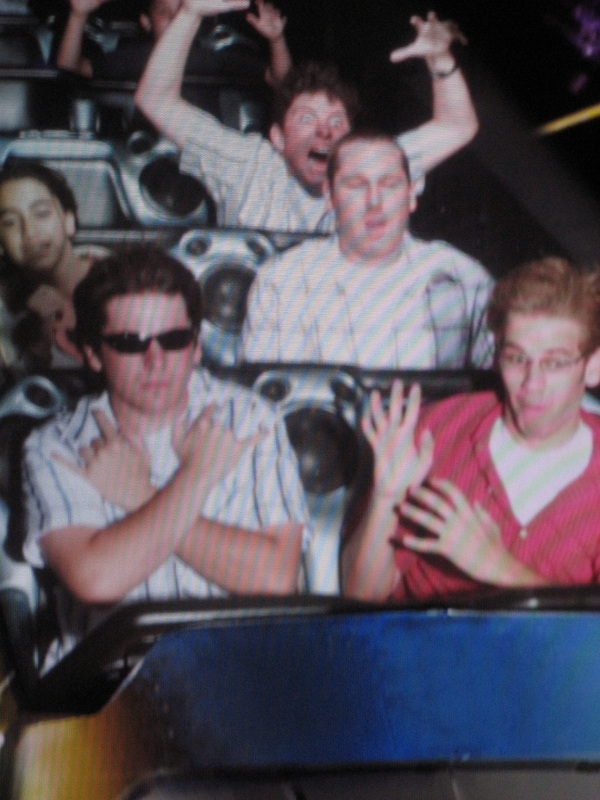 Front row on good-Space Mountain = Jahan so happy he performs magic tricks apparently.
Space Mountain was great! The CM running the FP-standby merge was retarded, so we had to wait pretty much the entire indoor-queue. But it was worth it to see Chris drop Ryan's sunglasses about 20 feet down onto the transfer track.
We walked out of Space Mountain to find them tearing down the "press wall" that divided Nemo from the
actual
guests, which was a relief. But we still didn't want to touch that area.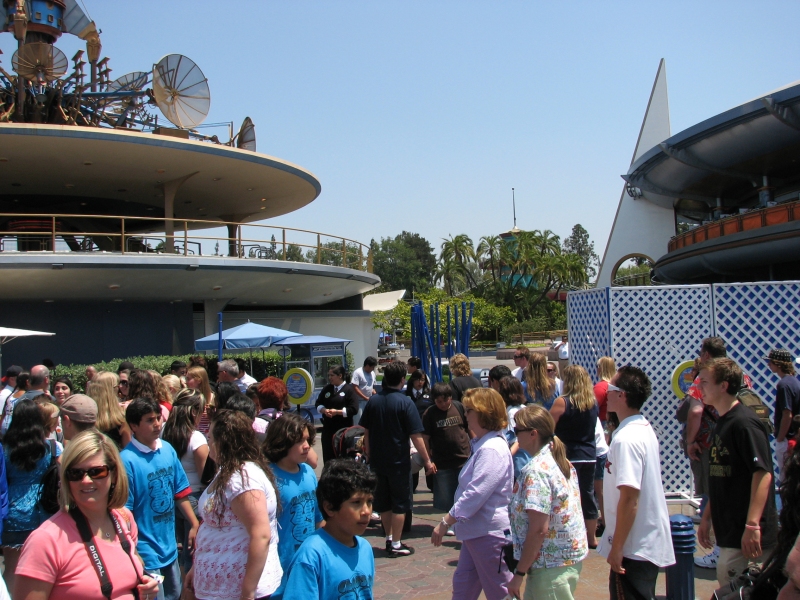 "DLR President Ed Grier, if you seek peace, if you seek prosperity for the Submarines and Disneyland Resort, if you seek guest-satisfaction: Come here to this gate! Mr. Grier, tear down this wall!"
-Jahan Makanvand's famous speech at the Observatron Gate.
At this point, Disneyland was swelling with guests. We're talking 45 minute waits for Star Tours people! It just wasn't worth even thinking about waiting in one of these lines, so we decided to go into the "overflow-park", Disney's California Adventure.
On the way there, Chris jumped forward to tell me something. He kicked his leg forward as my leg kicked back, and *BAM*…my very much shoe'd foot collided with his only flip-floped foot. And that's like watching "America's Most Deadliest Train Wrecks 12". I sorta cut his toe open. Whoops!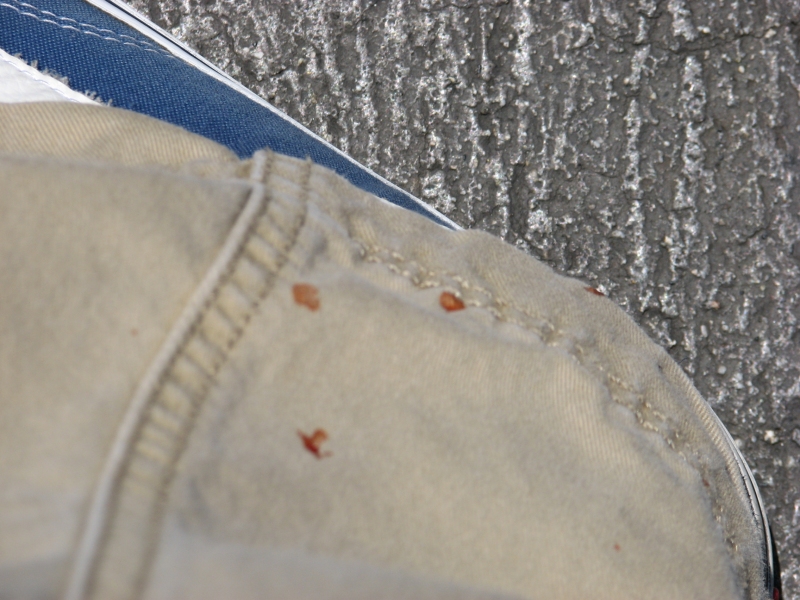 DNA evidence of my crimes.
After numerous "Disneyland Resort" napkins and a few CMs asking if we needed medical attention, we were alright. But I still feel badly. Sorry Chris!
Although, I can now lift that DNA off of my pants and clone a Chris-Army to help me wage war against any infidels!
*deep breath* I love the smell of
clone hatchings
in the morning.
Onwards!
We next went to Turtle Talk with Crush. I guess we figured if we weren't riding Nemo anytime soon, we might as well go do a really funny Nemo show! It was really funny too! This one kid, instead of asking a question, actually told a really cheesy joke!
Host: "What's your question for Crush?"
Kid: "What is Bruce Lee's favorite drink?"
Crush: "Dude. What is he saying? Huh? Dude. Um…Bruce Lee's favorite drink? Dude. Huh?"
Kid: "Wha-taaa!"
(said like a karate chop)
It was sooo cheesy, but I've never seen a kid (he was like, 6!) work off of Crush to tell his own joke. I couldn't stop laughing!
Oh, BTW…before Turtle Talk began, they announced that the Nemo queue was 4 hours. The ride opened with a 5 hour queue, but after the die-hard, annual pass wielding maniacs got in line, it only shortened from then on out.
We then walked on "poopy" Tower of Terror, which was enjoyable (but Florida has forever spoiled me). Sorry for the few pictures at this time of the day. I always have what I call a "mid-day slump", where I sort of get tired and forget to take pictures! Please forgive my "bad show".
At this point, we were all pretty hungry, so we headed to Oom Mow Mow pizzeria in Paradise Pier. Unfortunately, on the way there, we nearly got run-over by everyone's favorite one-float-parade—High School Musical Pep Rally!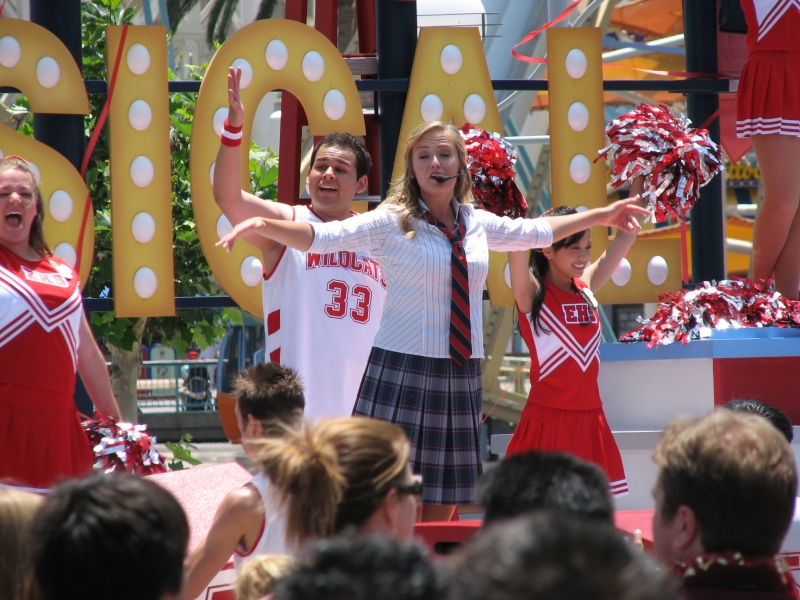 She will be mine—oh yes. She will, be mine.
I had never eaten at Oom Mow Mow (say that 10 times fast) before but I really enjoyed it. The line for food took a bit long, but the food was pretty good. Of course, it can be pretty hard to screw up a piece of cheese pizza.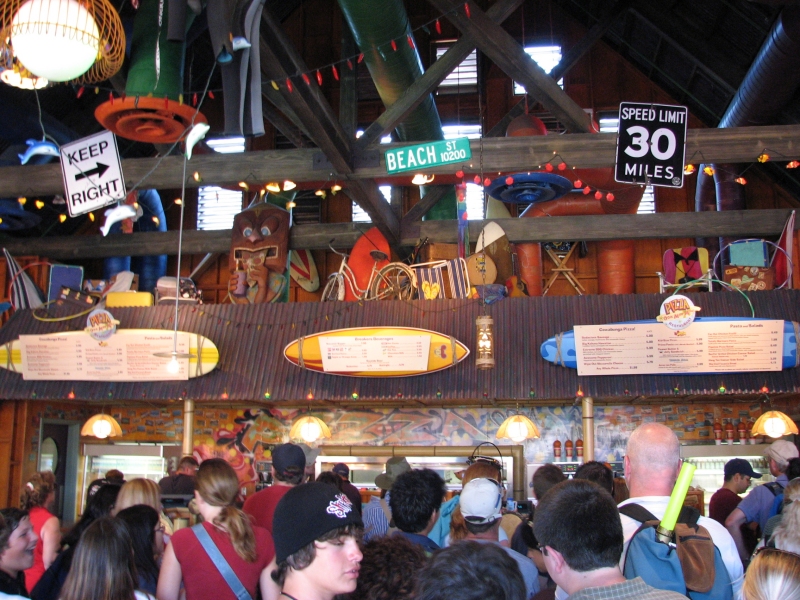 Inside the "beach-house" themed pizzeria.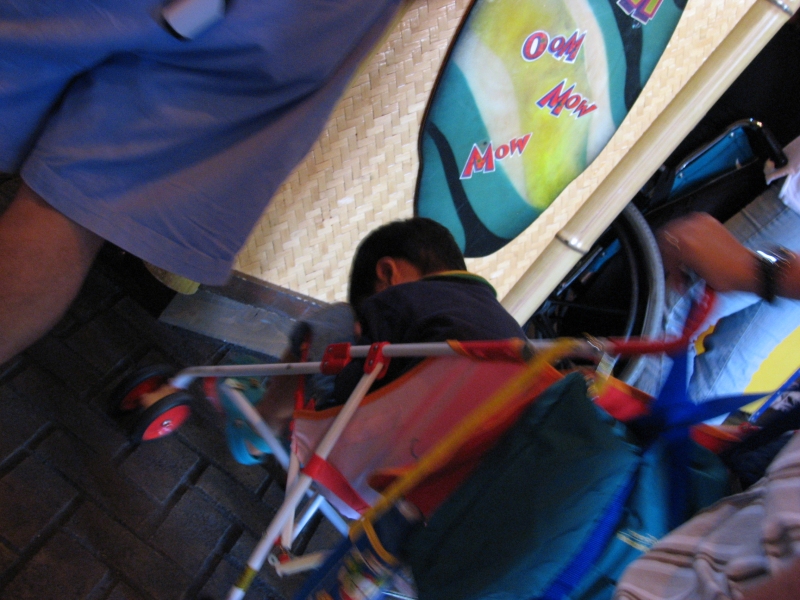 OMG! Someone should check for a pulse on that kid! He wasn't moving!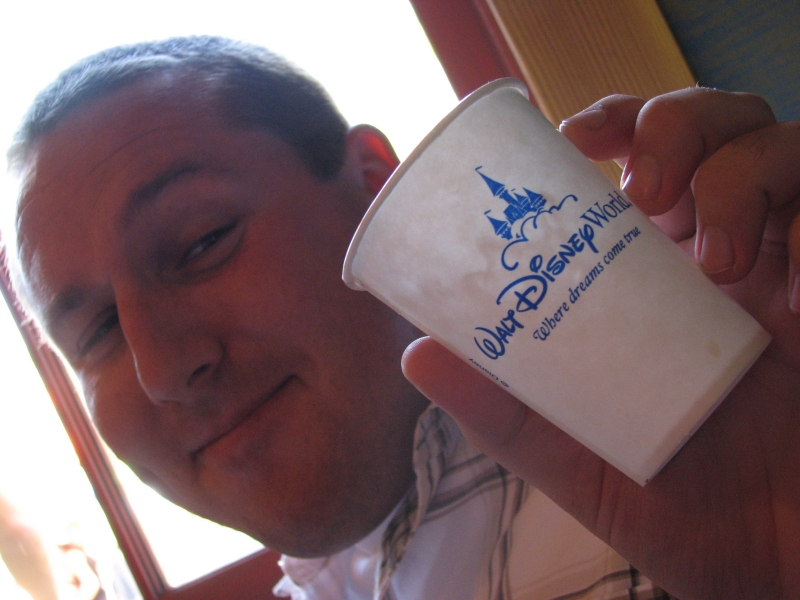 Huh?! First they give us their Countdown to Extinction merchandise—and now, their water-cups?!
After a satisfying lunch, it was time to go check the Screamin' wait. On the way, we couldn't help but gawk at the F**kin' Mania construction! There's pretty much a whole new building that has popped up in 2 weeks!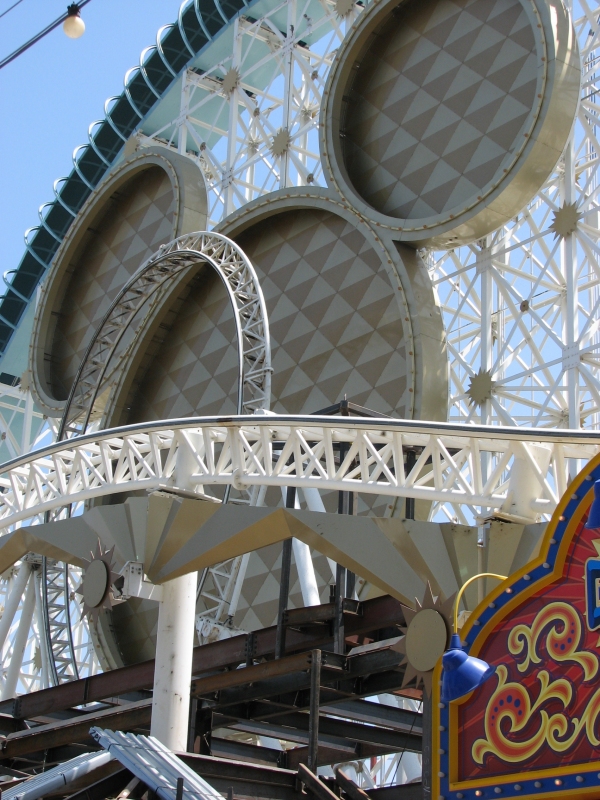 Hard to tell in this shot, but you literally ride by, like, 5 feet from the roof here!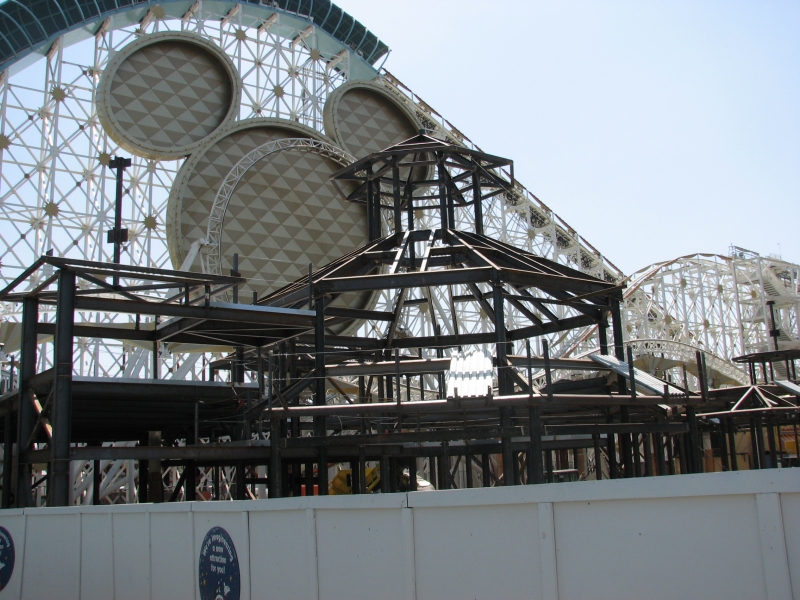 WTF?! There's a building there! Of course, Derek isn't too pleased with F**kin' Mania now that it detracts from his precious loop and all.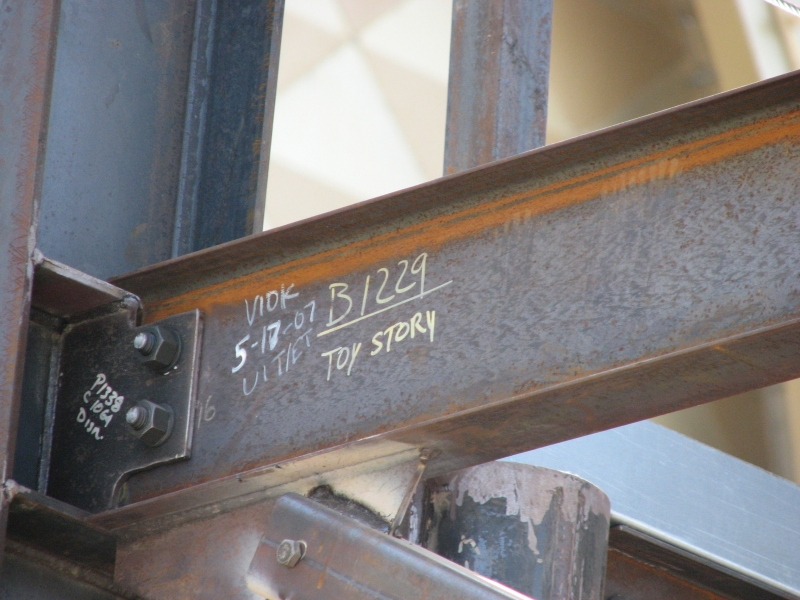 Oh, that's right! They renamed it "F**kin' Toy Story Mania"!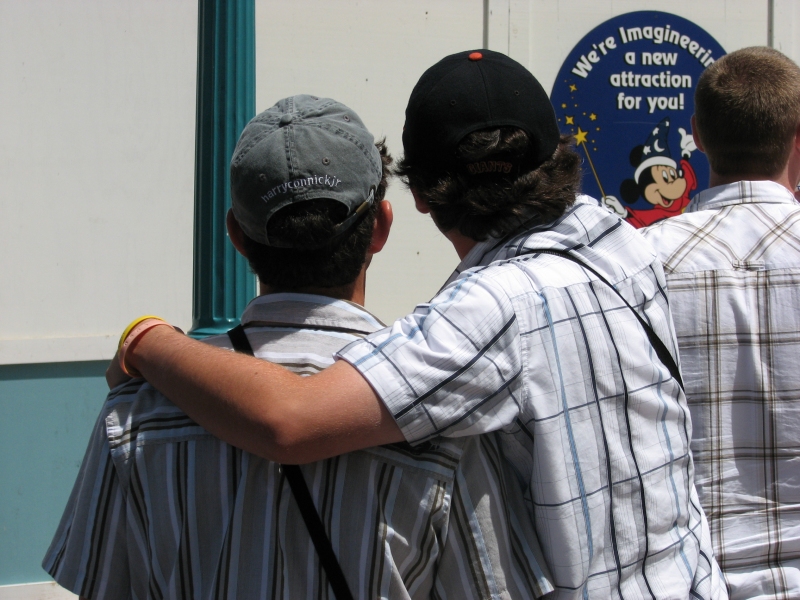 "You see Kevork, DCA needs this ride badly because has a serious deficiency of dark rides where we can cuddle together."
Seeing that California Screamin's line was murderously too long, we split for one of my favorite attractions in the park—the Mission Tortilla Factory! And since my sister had a "birthday-pin", we were entitled to an entire free bag of tortillas! Yay!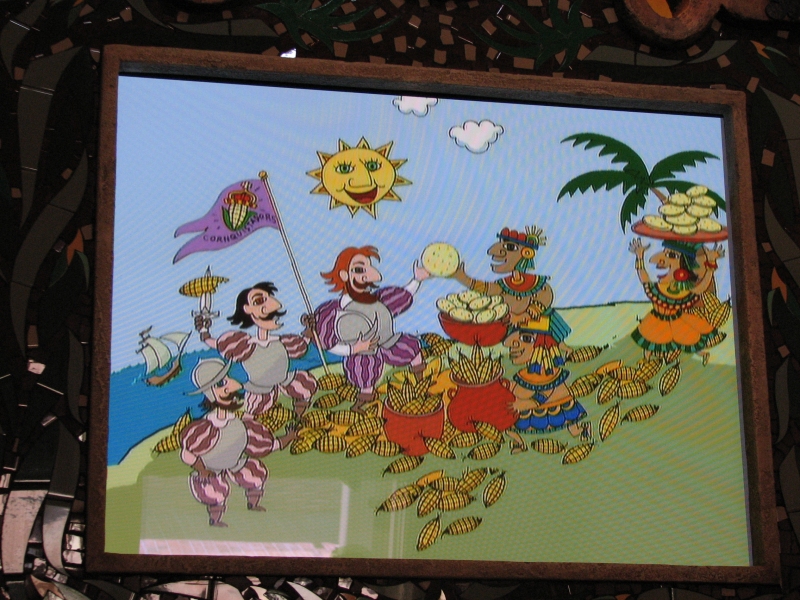 I'm far off from a History degree, but I don't exactly believe that this is what the conquest of America looked like.
We left the factory with a whole new bag of tortillas—tortillas that I intend to make some awesome burritos with tonight!
Since Ryan said he had never seen "It's Tough to be a Bug!" we thought we'd give it a pity-watch, for the air conditioning.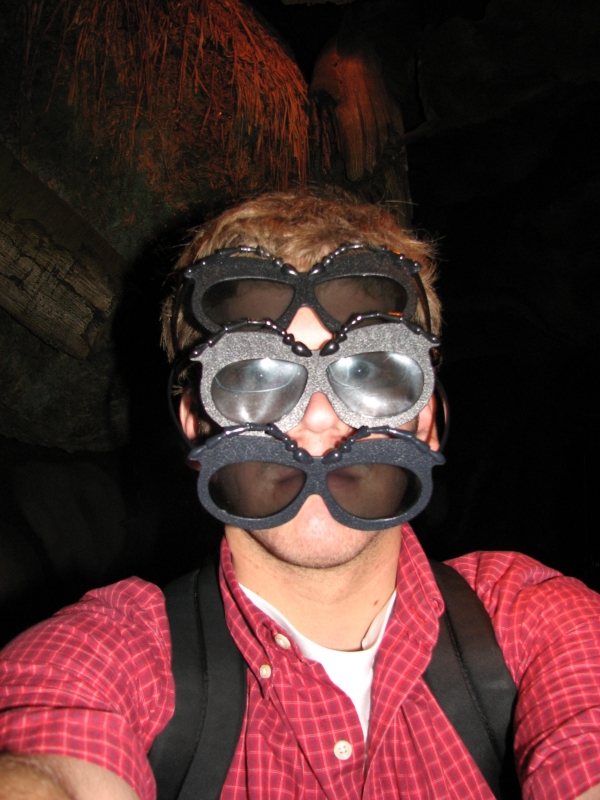 I'm Spiderman's twice-removed, less attractive, but less emo, cousin "Hairy Spider-Legs McHasslehoff."
Completing our tour of 4D shows (since "Honey I Bored the Audience" was closed), we decided to hit up Muppets 4D, which is a Red Dawn Awesome show!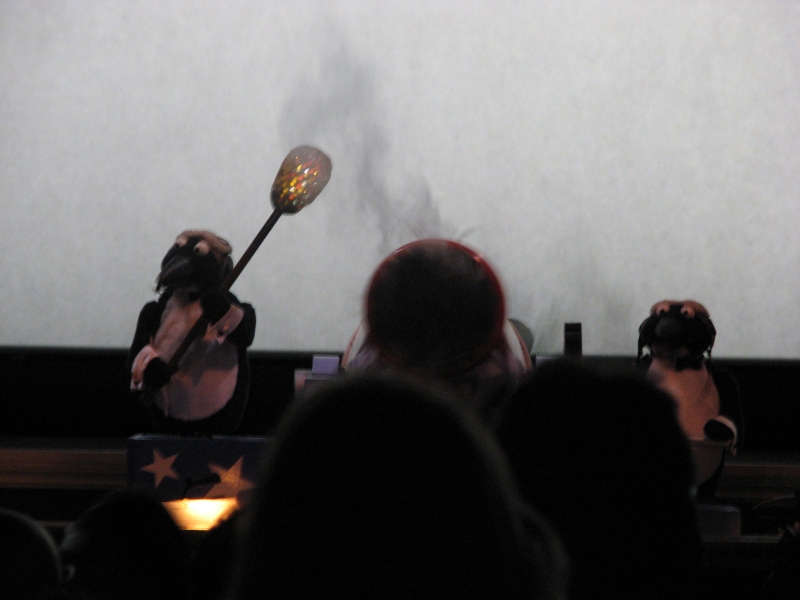 There is a penguin pointing a cannon at me…………****!
After Muppets 4D, we were sort of done with DCA, for the time being. We left and headed back for Disneyland Park.
Upon returning, Ryan felt the need to eat again, so we watched the parade as he grabbed a corn dog.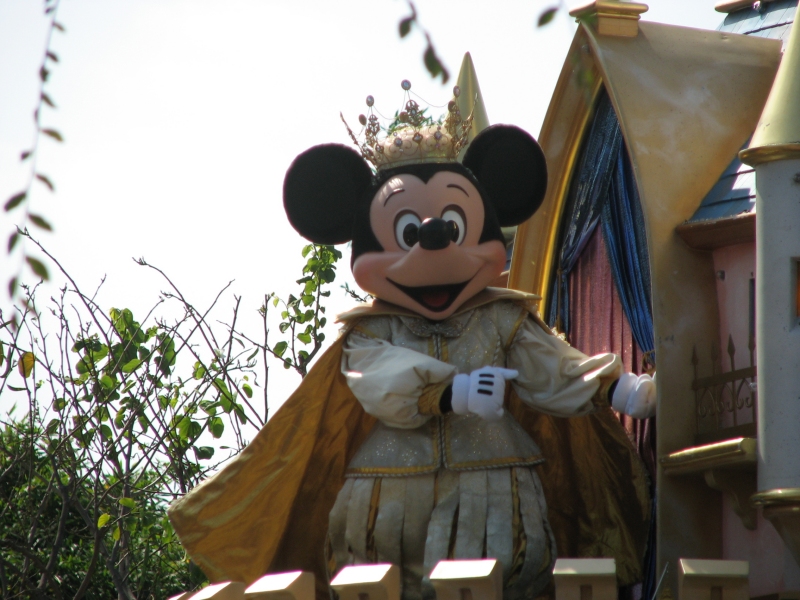 "You know what they say about people with big ears!" *trademarked chuckle*
…that their head is out of proportion.
With Ryan sucking on a corndog, we thought we'd head over to check out Nemo.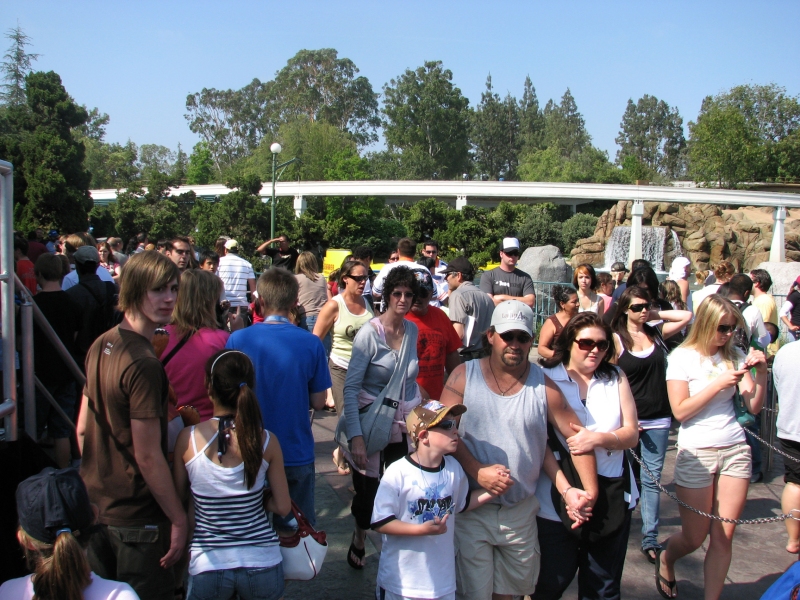 It is SO crowded right here!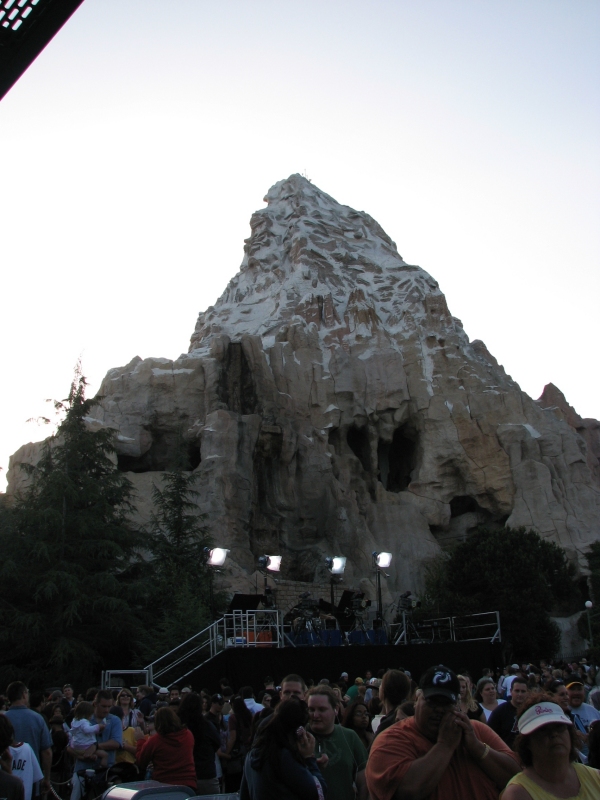 Of course, the congestion wouldn't be so bad if this ridiculous press balcony wasn't there.
As for the line? The infamous line which most likely requires more cast members to operate than the attraction itself—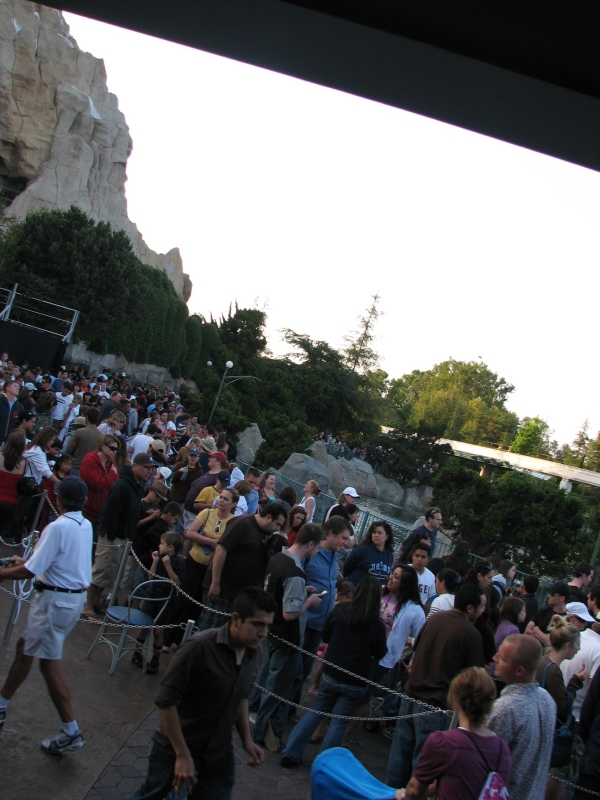 It started at the lagoon, where it went though a series of switchbacks and proceeded to hug around the lagoon.
It then went through a LONG switchback underneath the monorail, in the former smoking area.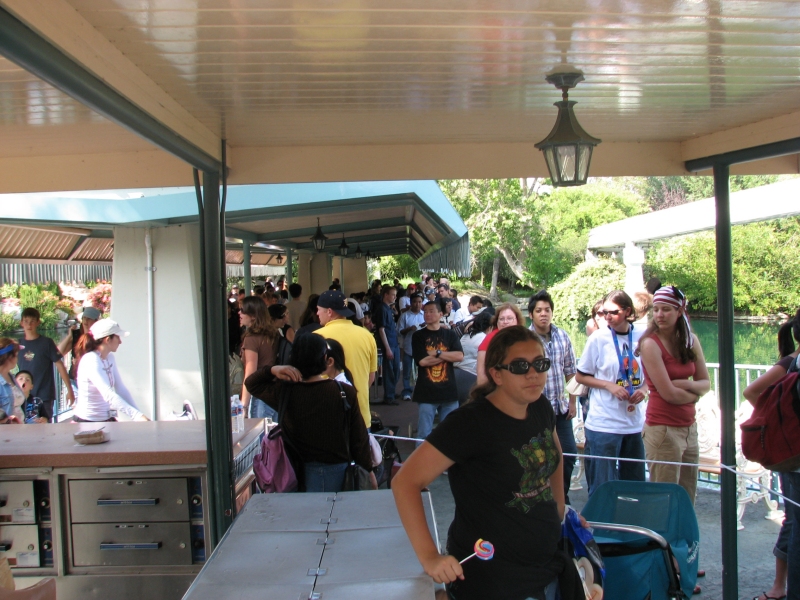 And went through another MASSIVE switchback in Fantasia Gardens.
Note—the queue is very
wide
. This is to accommodate wheel chairs. So no faking a handicap to cut the line—you will be waiting with everyone else. If you are really handicapped and can not climb down the spiral staircase, you will be watching the ride in movie-form in a closet.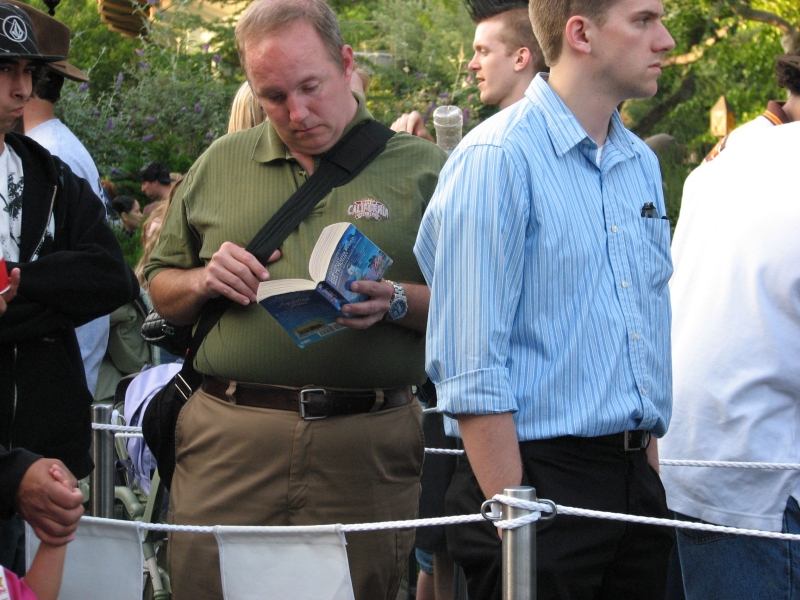 One Annual Passholder came prepared.
Despite the sheer size of this queue, I was a little disappointed!
I was expecting a queue that would continue through the terraced "it's a small world" area and then doubles back to Main Street. This 2 ½ to 3 hour line was somewhat of a let down!
Since we were there, we decided to do something I have never done before—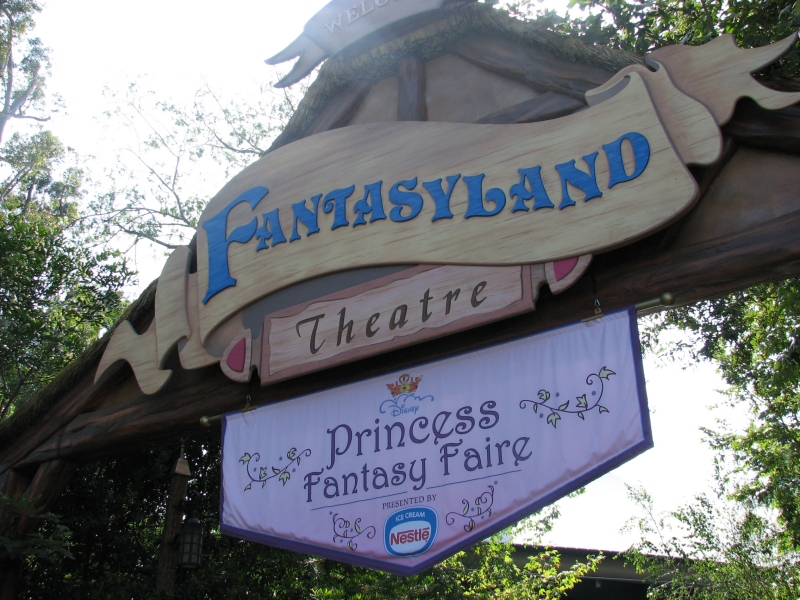 Why do you ask? Well, it would appear that we have a Theme Park Review forum member who won a "Cast Member Dreams" contest as a part of the Year of a Million Dreams. She claimed she would be at the Princess Fantasy Faire on June 11th. Unfortunately, they only allowed the "honorary Cast Members" to "work" for one hour!
The rest of the time was spent doing promotional stuff.
This was confirmed when we got over to the Haunted Mansion and found this sign—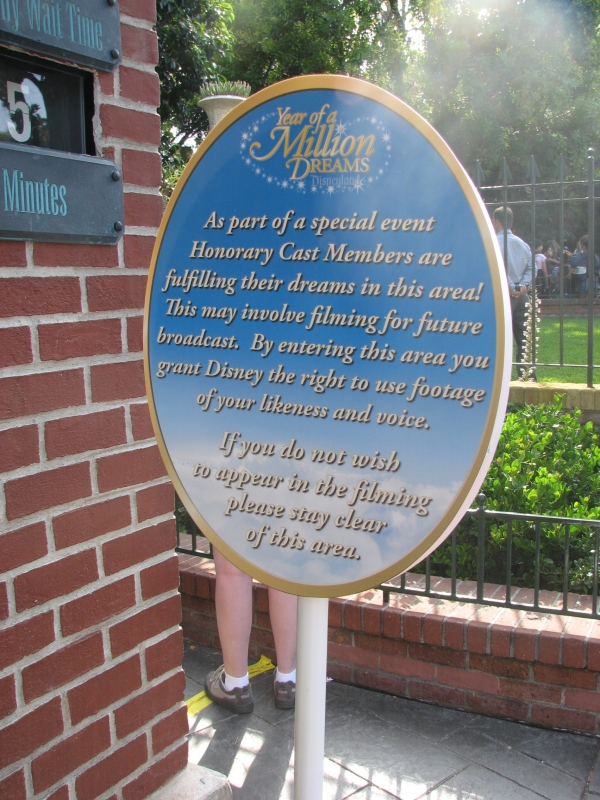 …and NO making faces or obscene gestures into the camera!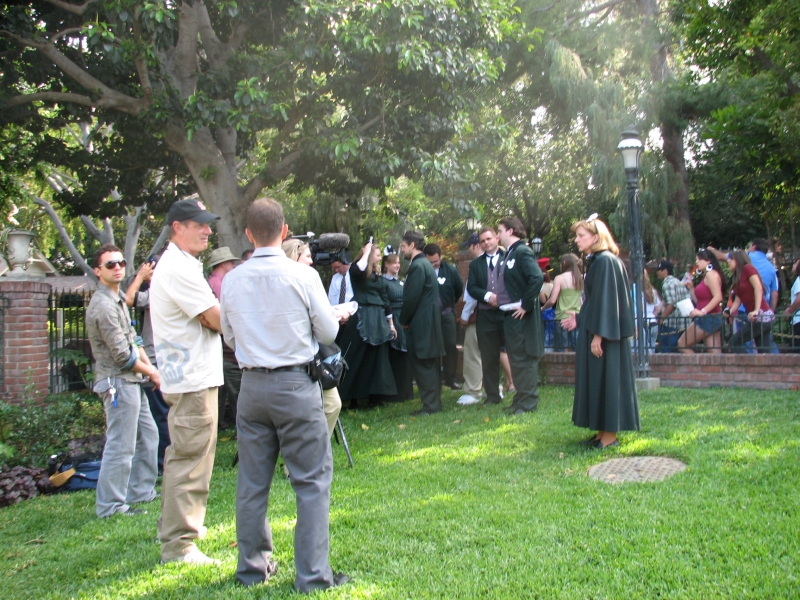 "I think Disney is awesome because of ________________."
…it was a "fill in the blank" interview, I'm sure.
Anyway, the Haunted Mansion was all awesome as always.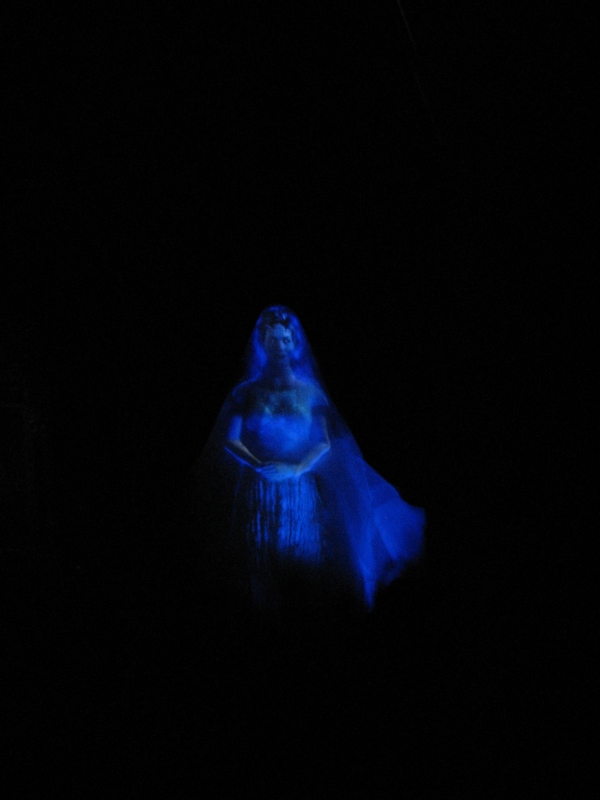 Ghostly cross-eyed bride who beheads her many wealthy husbands via axe to rake in their estate before remarrying for the same purpose—pretty damn scary.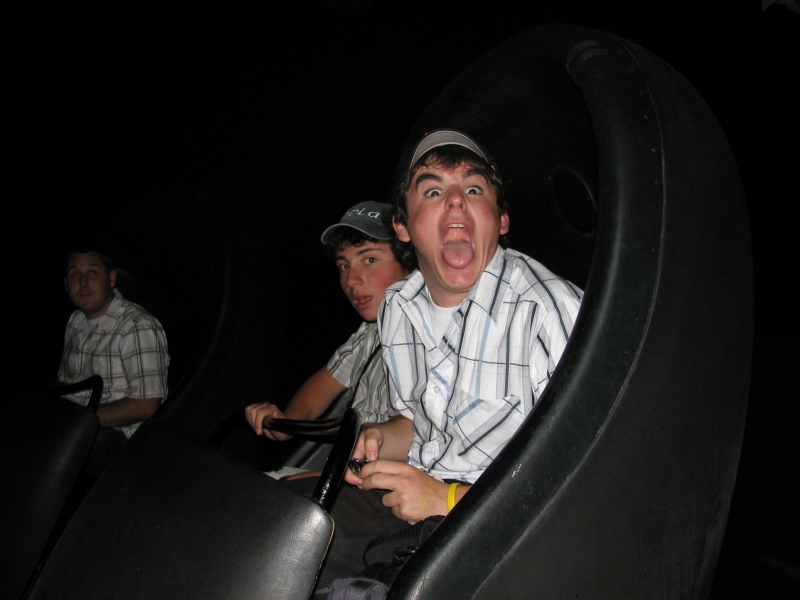 Ryan trying to eat you because he's hungry and the doombuggies have stopped to load a handicapped person thus delaying his snackage—the scariest thing I have ever seen in my life!
Out of the Haunted Mansion, we thought we'd check out another "dreams" attraction, the Jungle Cruise. I'd give our Skipper a 7/10. You can tell she was seasoned in her timing, but was getting tired of spieling.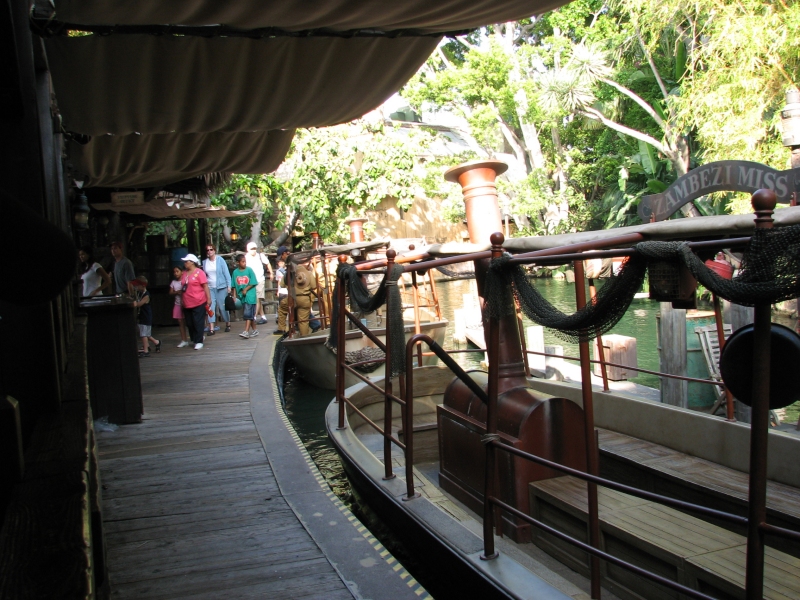 I need to include more "ride photos", so here!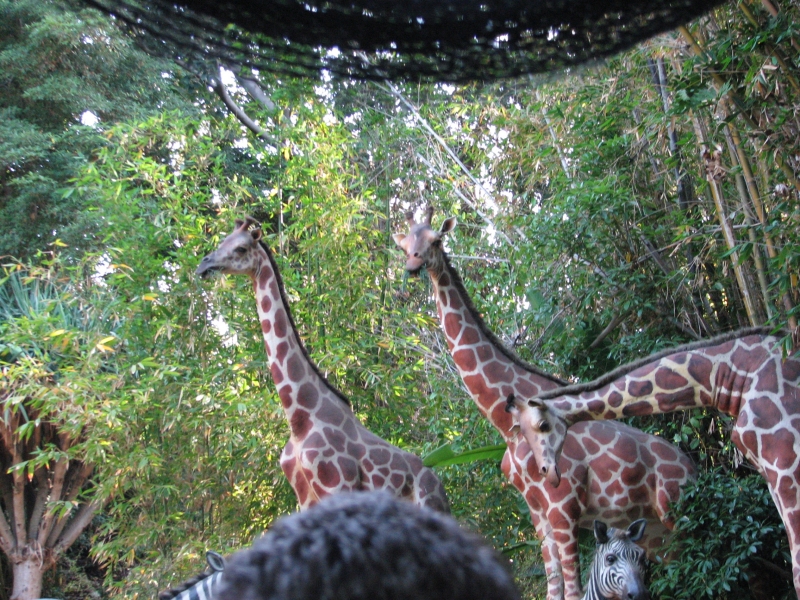 Hi Wes!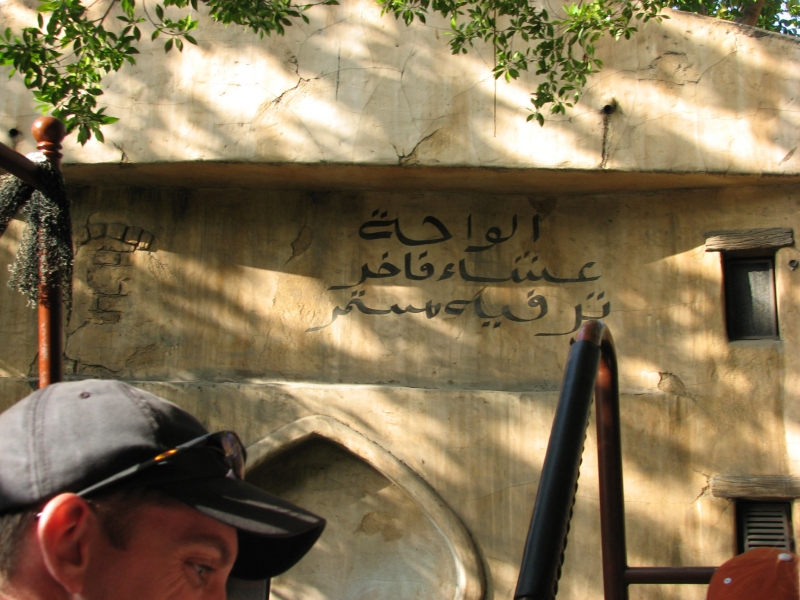 Disney was kind enough to put up a personals-ad for me.
Anyway, what better way to conclude an Adventureland tour than with a DOLE WHIP!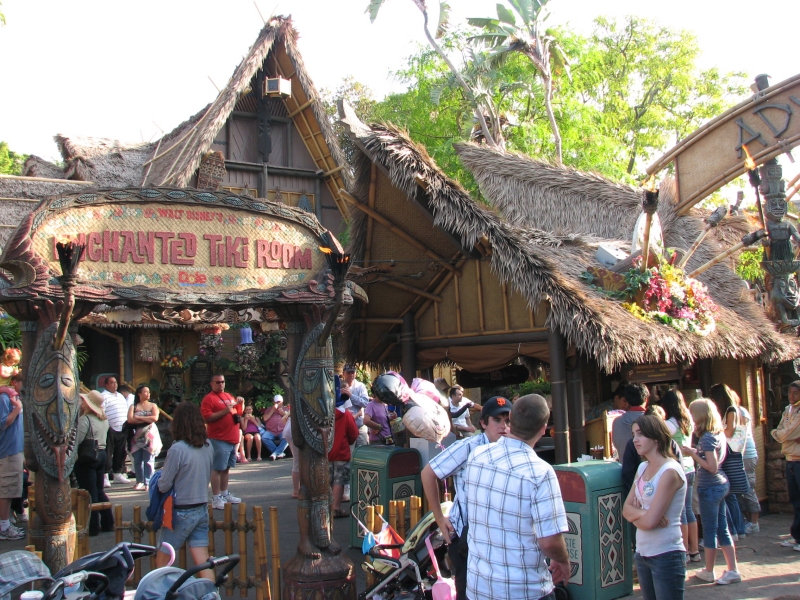 I was a bad Disney-fan and cut to the Tiki-room side of the stand to get one with less wait.
Feeling more confident after getting lei'd at the ghetto fair the prior week, I tried to woo the Dole Whip woman with a charisma that can only come from a man's Dole-drive. I think it worked too, because she went out of her way to remind me of my discount.
Giggity. Hey…I take things one fight at a time! And Elissa—Cast Members don't except tips.
Time to head back to Fantasyland!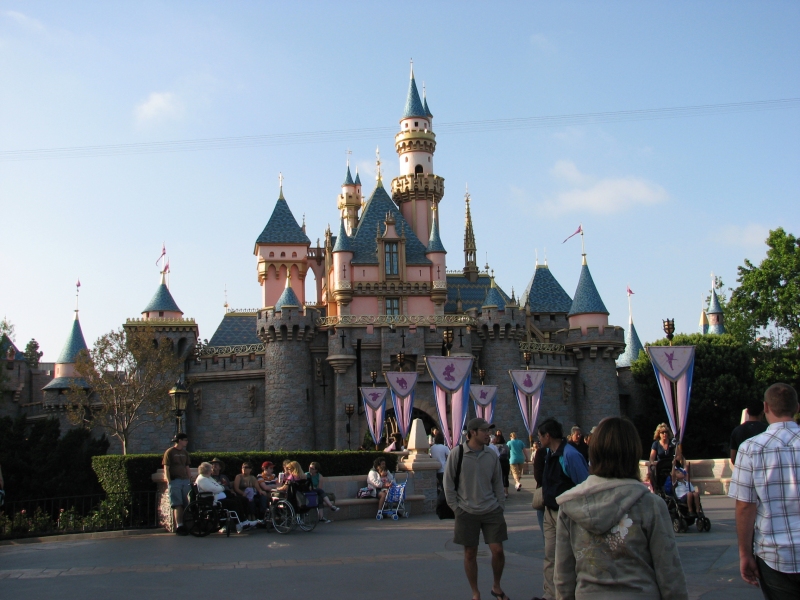 Awwwww…it may be short, damn is it good-looking!
…don't quote me on that, please.
In Fantasyland, we began to queue for Mr. Toad's Wild Ride, interested to see what the refurb did to it. However, we decided to leave after seeing that the line would take, like, 45 minutes and we hopped on Alice instead.
…feel
free
to quote me on that.
After Alice, we ran across the pathway before the parade cut us off and hopped onto a top-10 coaster for me—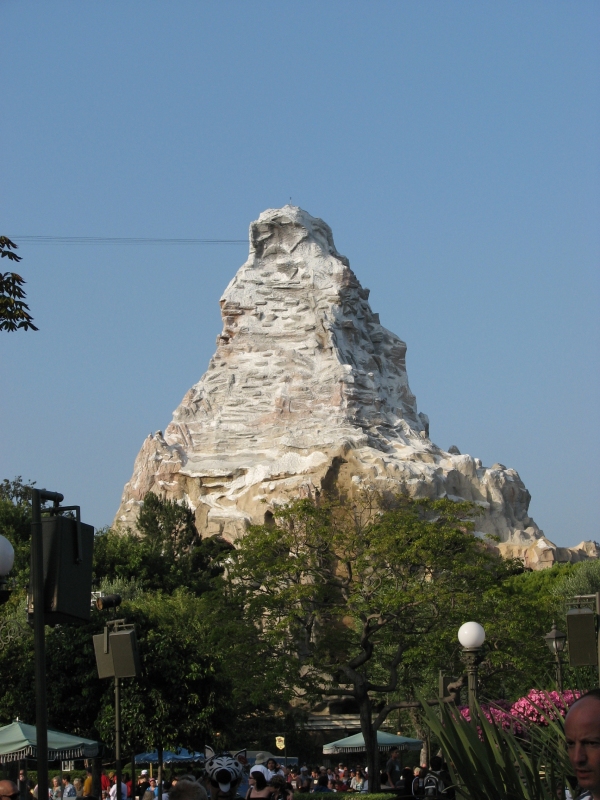 …to be fair, I've been on less than 90 credits!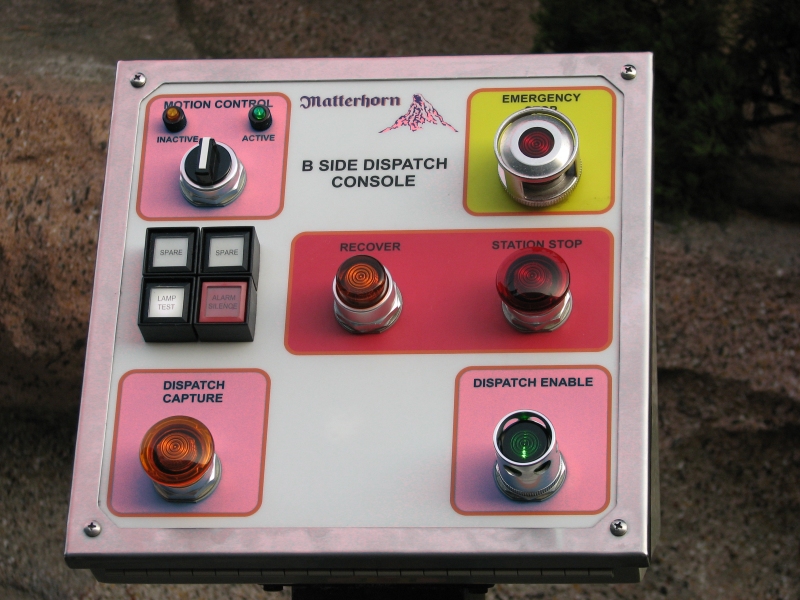 This is like porn for me.
Now I know you all have been waiting patiently for me to talk about Nemo. After all, Nemo is in the thread's title. And I admit, there has be an unfortunate lack of Nemo thus far. Well, friend, here is Nemo…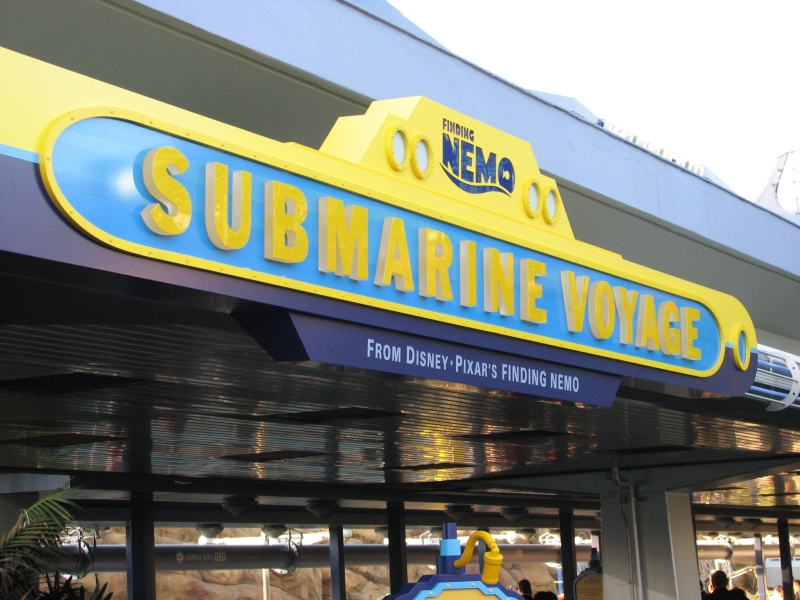 Lines, crowd control, press events, all aside, I know what you all are wondering…
How IS the ride?!?!
I didn't dare wait in that 3 hour queue, but was fortunate enough to ride the ride a week prior to this visit. I liked the ride. I really did. I didn't joygasm over it, but I did enjoy it. The ride was "cute". If you're willing to queue for "cute", then you will definitely enjoy the attraction. The story very much just followed elements of the movie, narrated by an Australian captain and his first mate (a woman this time, if I remember correctly)—a conversational format similar to the original (they even reuse some lines, as an homage to the original). The projection technology was VERY neat. Wasn't quite as cool as the Epcot attraction, where real fish are behind Nemo. But I still was amazed at how well done it was. These special effects were modest. For that reason, they didn't stand out as mind-blowingly amazing, but rather worked together to establish a gorgeous scene. The underwater light design was perfect and the audio really helped tie everything together. The story did take a few confusing turns, but ultimately worked out all right. Unfortunately, the ride is essentially just a "plussed" version of the Epcot attraction, in big yellow submarines and with more length.
Some Pros and Cons...
Pros
-The ride was stunning. Visually amazing. Definitely the most detailed and "polished" attraction that Disneyland has seen since Indiana Jones Adventure. The rockwork and scenery is just beautiful. I would love to be able to sit down there and just photograph it all!
-A very immersive experience. Most dark rides of this caliber are somewhat evident that they're just in a room with scenery. But despite your limited view, you really felt "surrounded" and immersed (or "submerged" if you will) into the story and environment. The projection technology in combination with the intricate 3D-scenery provides the attraction with real "depth".
-The audio is great. Really is the uncredited "backbone" of an otherwise visual attraction. The pristine speakers, combined with the surround-sound in the subs, makes for a great auditory experience.
Cons
-CAPACITY. The queue we waited in was comparable to a bit shorter than the length of the Lagoon itself, yet took nearly 30 minutes. That wasn't horrendously unbearable--but if I had to wait much longer, I would have felt differently. I mean, this queue moves just a tad bit quicker than the rafts to TSI.
-As a ride, it didn't do much for me. Despite being very long and very detailed, the ride was still just comparable to that of any other Fantasyland darkride--just a really big one. In honesty, it was like watching a movie out of a porthole. Therefore, I couldn't justify waiting more than 1-1 1/2 hours for it in peak season. Just isn't worth any longer a wait. IMO.
-The ride was simply a plussed version of the Epcot attraction. I know this ride technically came first and they just borrowed the effects, but still. Some effects didn't even work out as well here, such as the E.A.C. scene and the angler-fish scene (we didn't have any angler-fish on a robotic arm, like in Florida)
.
All and all, I'm glad to have a cool new ride at Disneyland. It was cute and enjoyable and it's nice to see those beautiful subs running again. Though I fear what the queue will be like this summer, I do hope to ride again someday soon. Mind you, all of this is just my opinion. I'm trying to look at it from all sides. Before riding, I was told that this ride would be the "future of Disney rides" by some people and that "it sucked" by other people, so I'm just trying to speak for "the middle".
Also, if you hope to ride the ride, which I do recommend riding, I would do so by getting to the park before opening and heading to the ride first-thing. Yeah, I'm sure it sucks letting the "thrill ride lines" fill up while you get on Nemo, but honestly—Space and Indy queues haul compared to this one. You'll feel much better queuing 30 minutes for Space at 9:00, then the 90 minutes for Nemo, trust me.
Now enough of me talking…lets get onto some of the photos of this beautiful ride.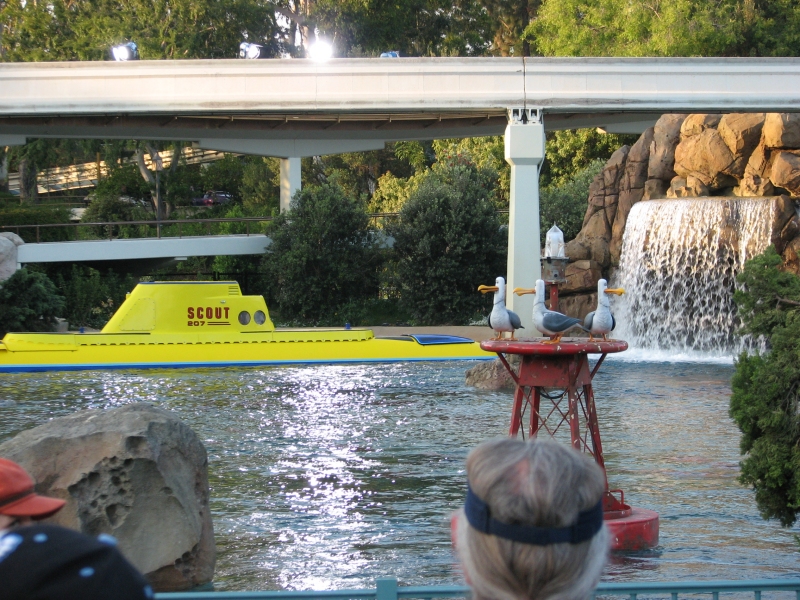 Some birds and boats.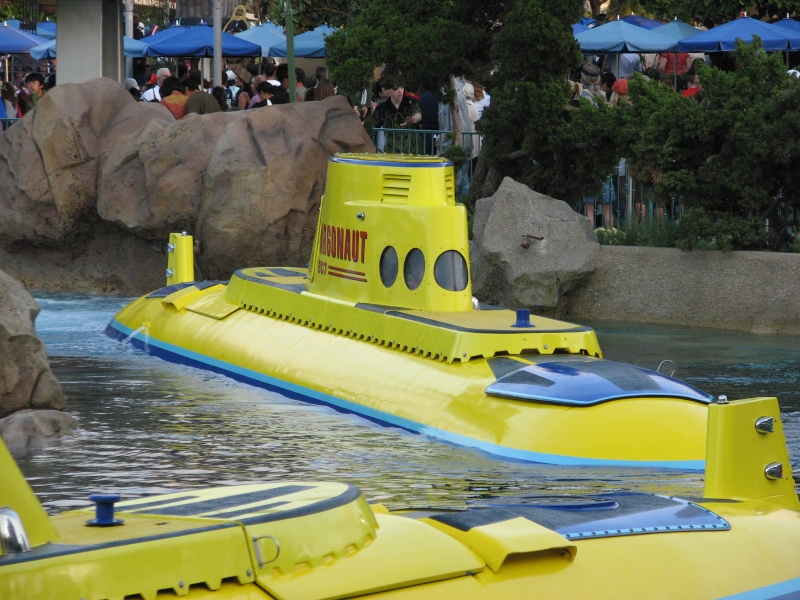 Sexy!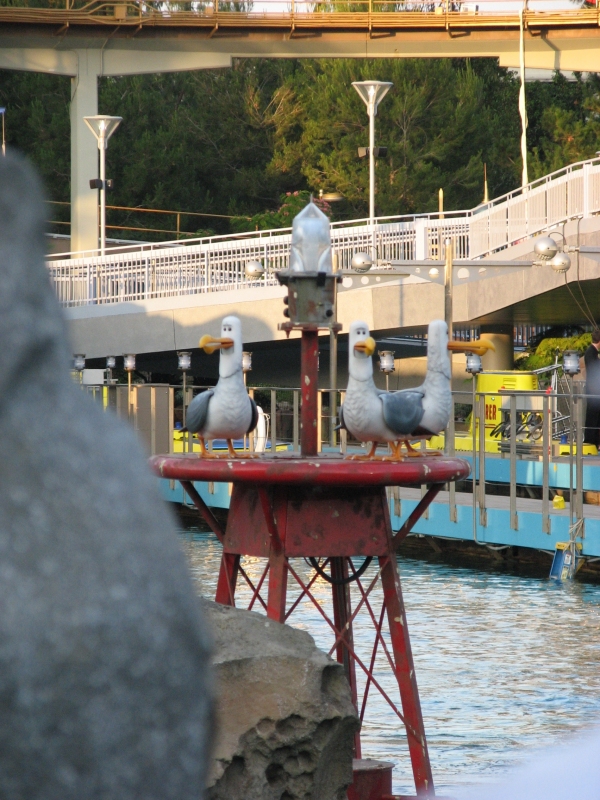 "MINE. MINE. MINE. MINE. MINE. MINE." …luckily they stop often and aren't too loud, or else their charm would quickly dwindle.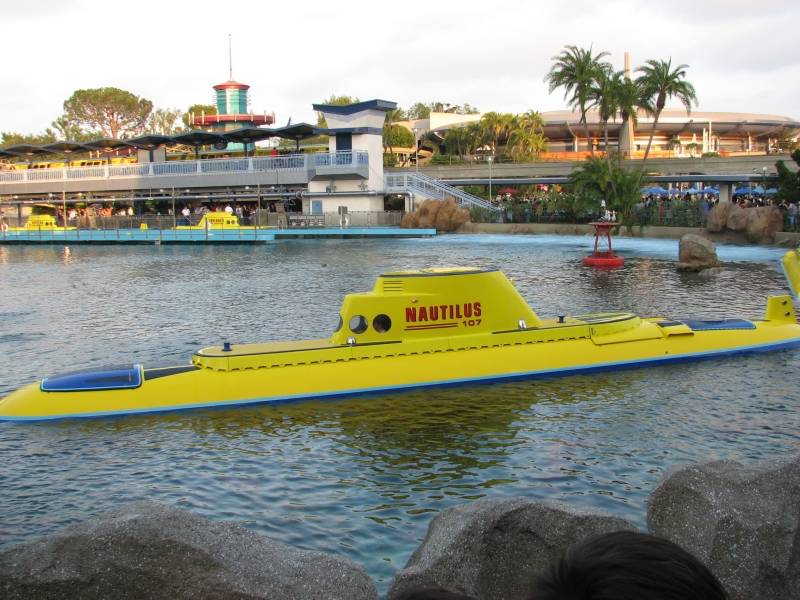 Cruising through the Lagoon.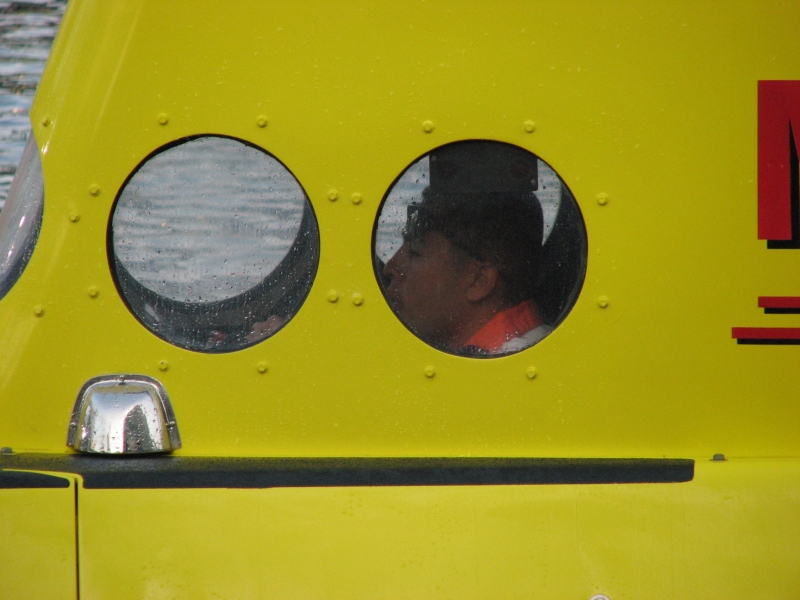 "They see me rolling, in my submarine!"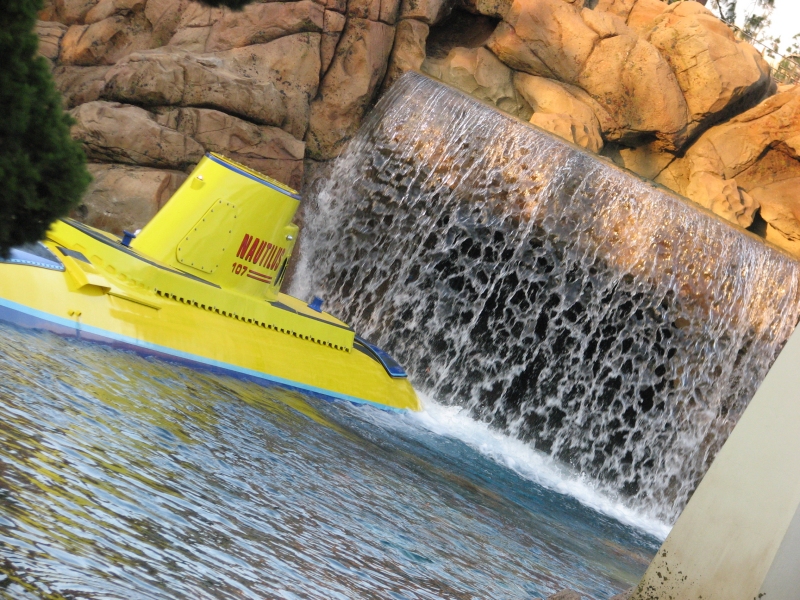 Oooh yeah baby! Look at that wet penetration!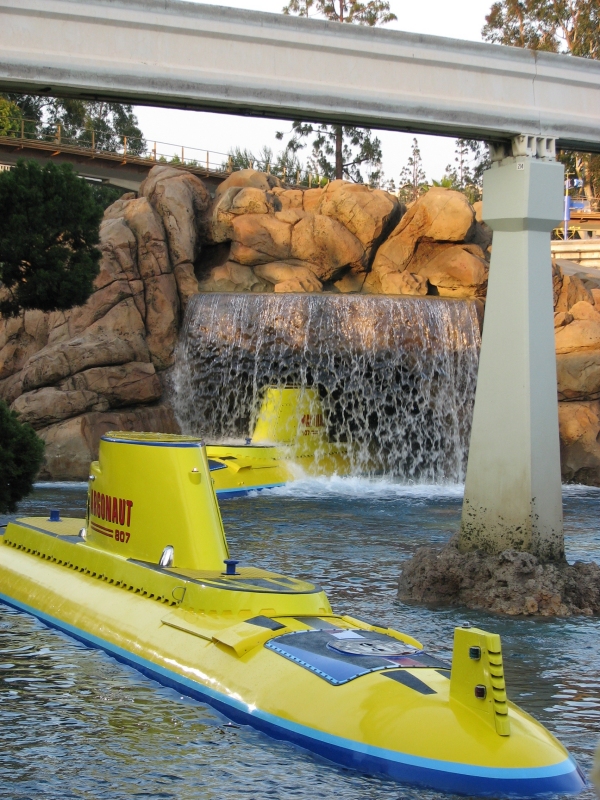 I really like this shot!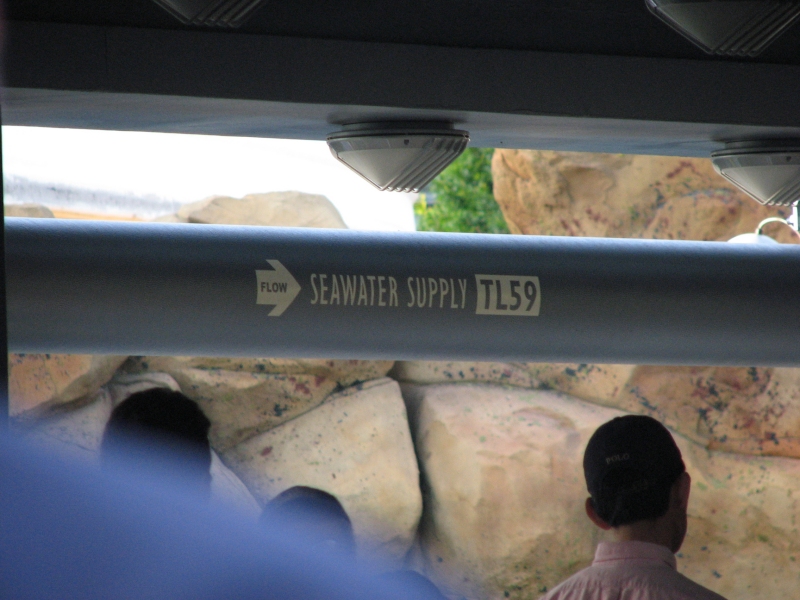 This cute memento is actually the out-take for the filtration system. The under-ground one blew a few months back and their quick fix was to route it over the station.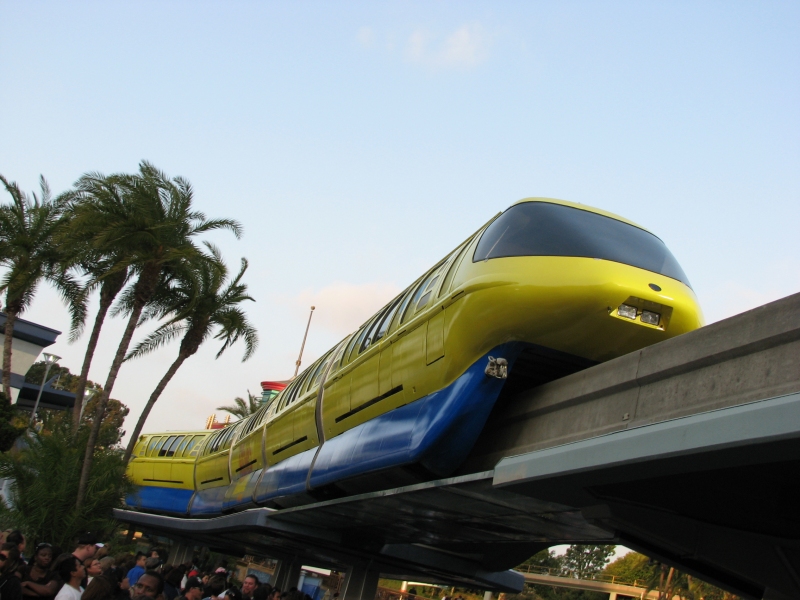 The Submorail was still cycling!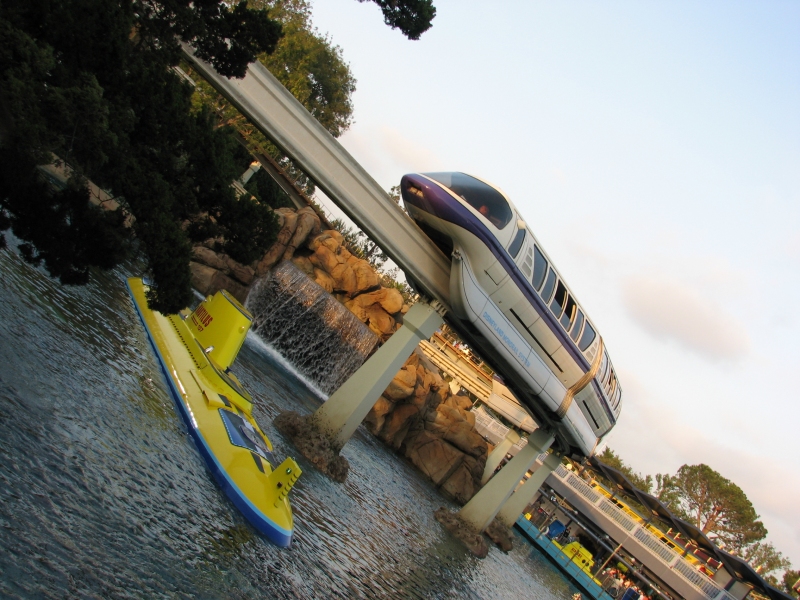 Money shot. Victory, is mine.
Had enough Nemo pictures?!
Unfortunately, I didn't get any on-ride photos. For moving as slowly as you do, it's much to fast and dark for me to take any photos without a flash and frankly I didn't want to be that asshole taking pictures the entire ride. Besides, the porthole would have reflected it right back into my eyes!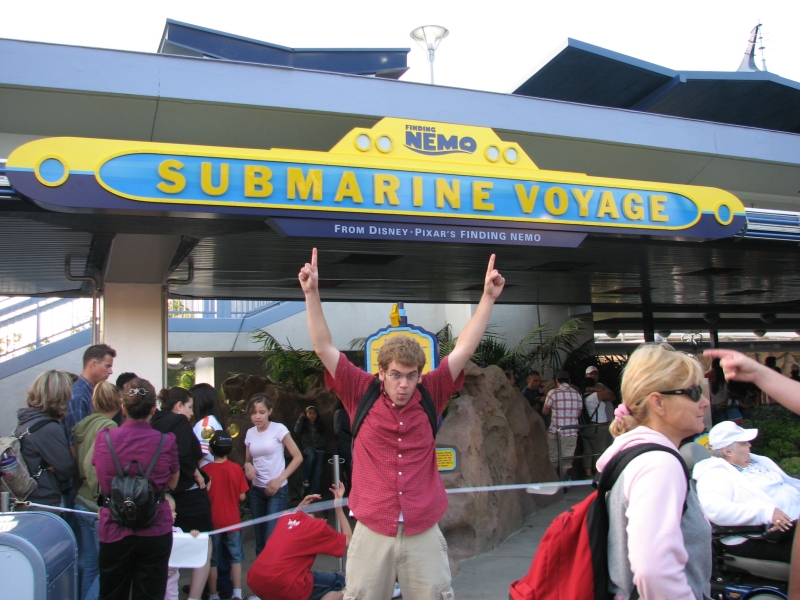 Geek.
Anyway, after checking out Finding Nemo, we through we'd run over to DCA and try to get a ride on California Screamin' before the park closed!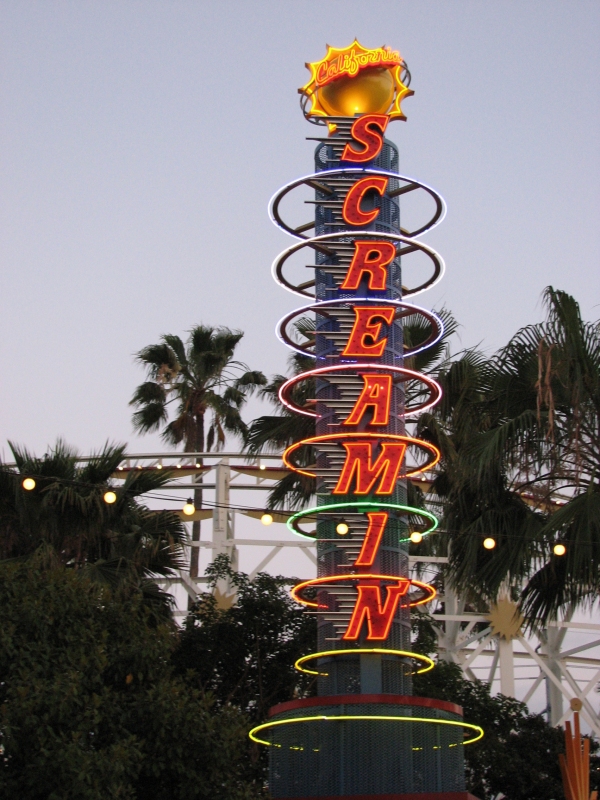 Still probably one of my favorites, if not my favorite!
Once we got off of California Screamin, DCA was officially closed. It was time to once again re-leave and head back to Disneyland.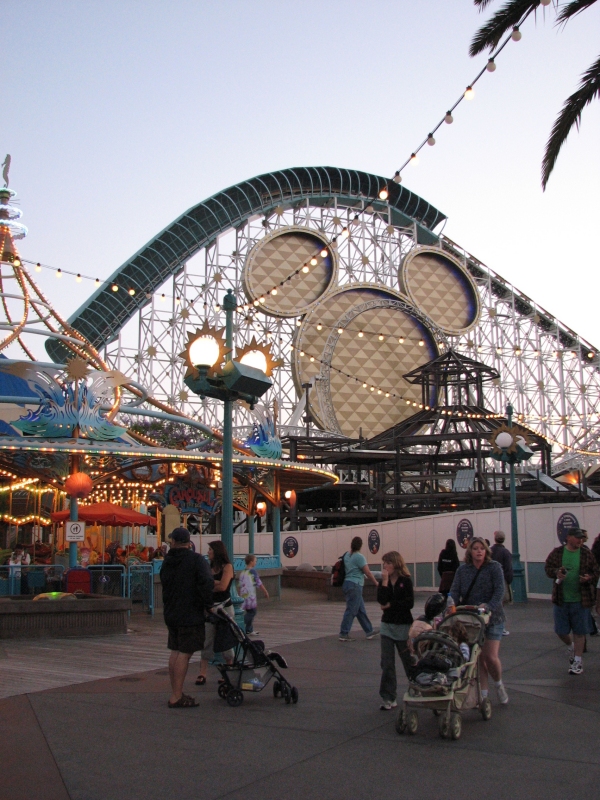 Goodnight DCA. Goodnight Screamin'. Goodnight Carousel. Goodnight woman-pushing-stroller. Goodnight palm-tree branch perched in the top right corner. Goodnight light bulbs that are burnt out and are bad show and should have been replaced already. Oh…and goodnight F**kin Mania.
Time to go re-back to Disneyland.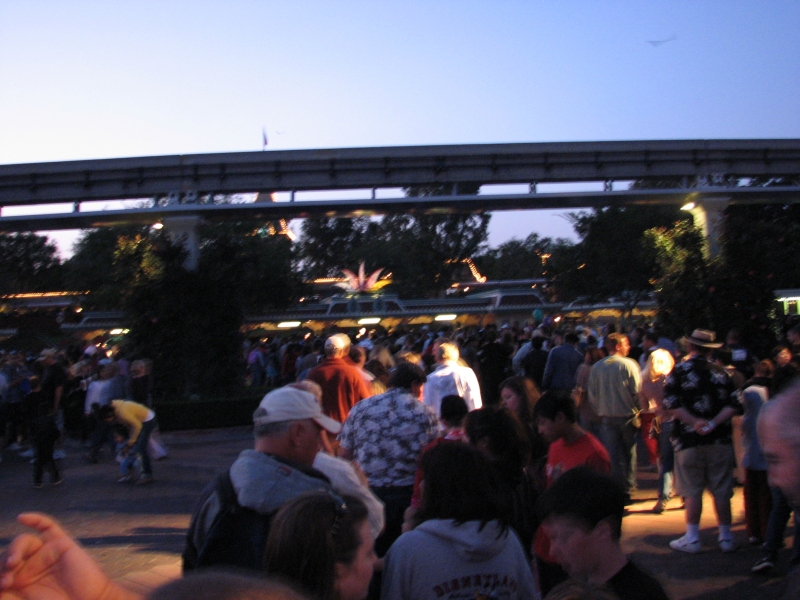 Unfortunately as a part of their crowd control, they purposely close off a lot of the entrance-turnstiles. Think of it as a "slow drip"-IV of guests.

Back in Disneyland, we went for a really nice dinner at the Plaza Inn (thanks to whoever decided that) and snatched our spot for the fireworks ten minutes before showtime. I don't think Kevork and Ryan were all that into waiting for the show, but they totally enjoyed it. It really is an enjoyable show.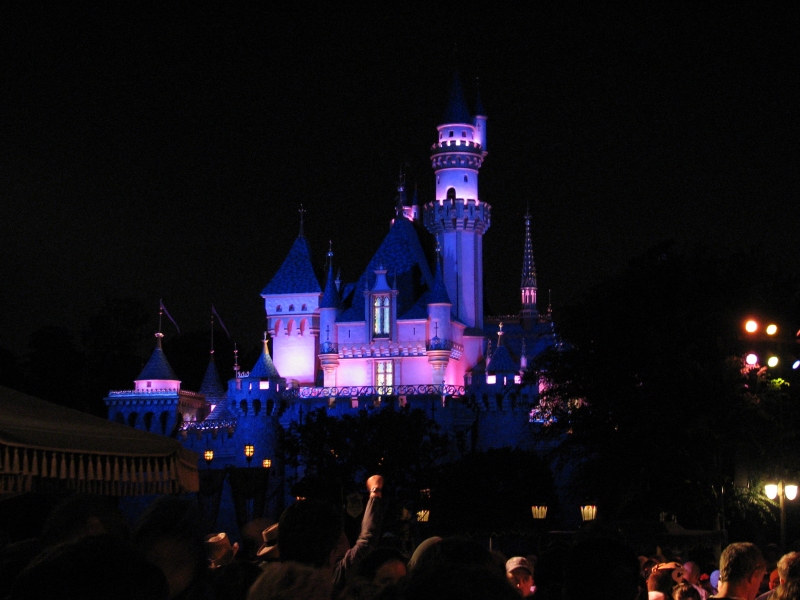 [i]Waiting for the fireworks to start. I went to get a picture of the guy's fist in the air and happened to photograph the castle as well!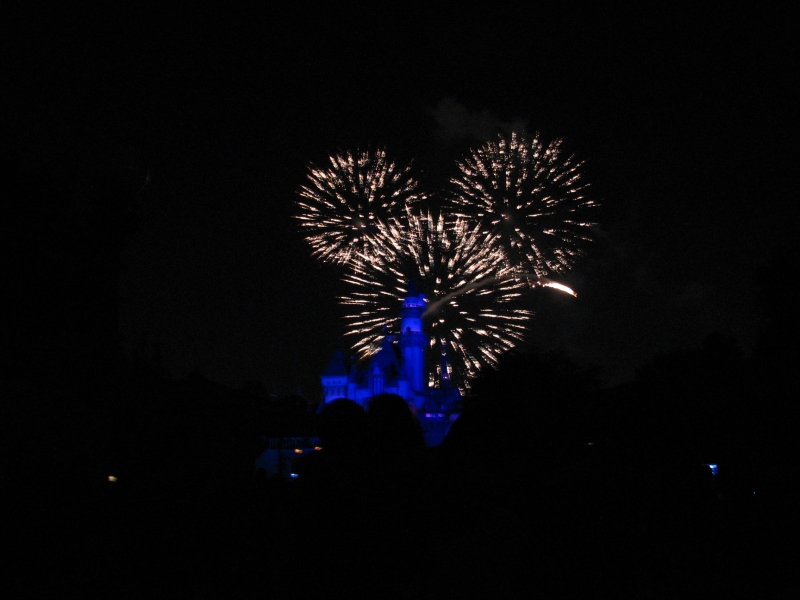 Ooooh! The Mickey head came out really well!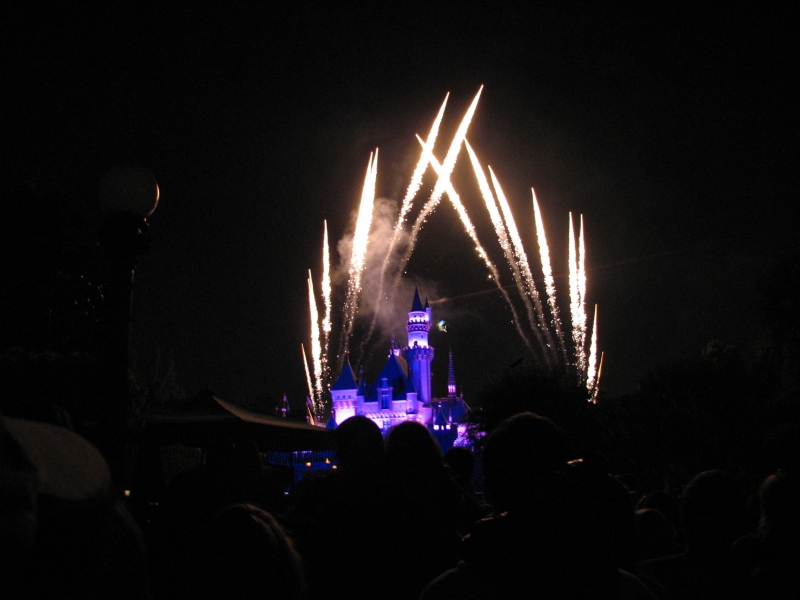 The fireworks show went really well…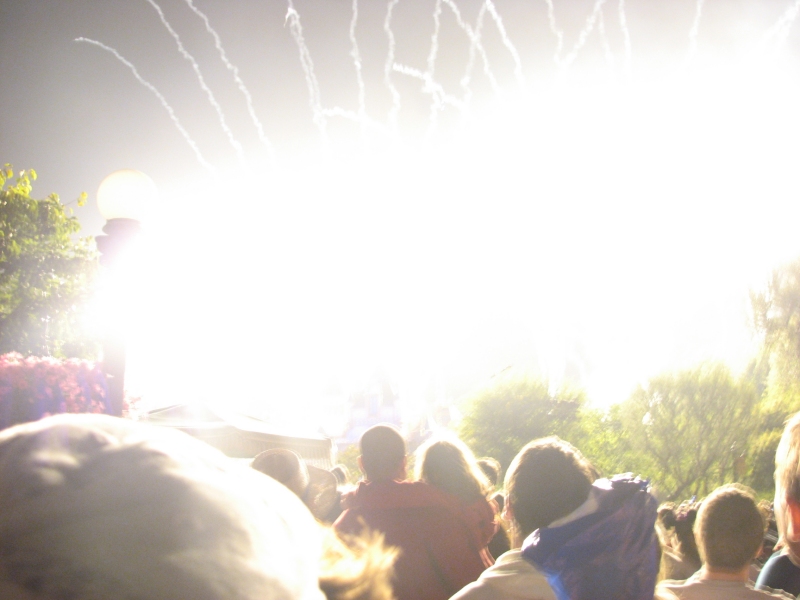 …until they blew up the castle.
…there were few survivors.
After the fireworks, we thought we'd hit up Pirates of the Caribbean before using our Indy FastPasses and calling it a night. It's funny how we usually get the majority of our rides done at night!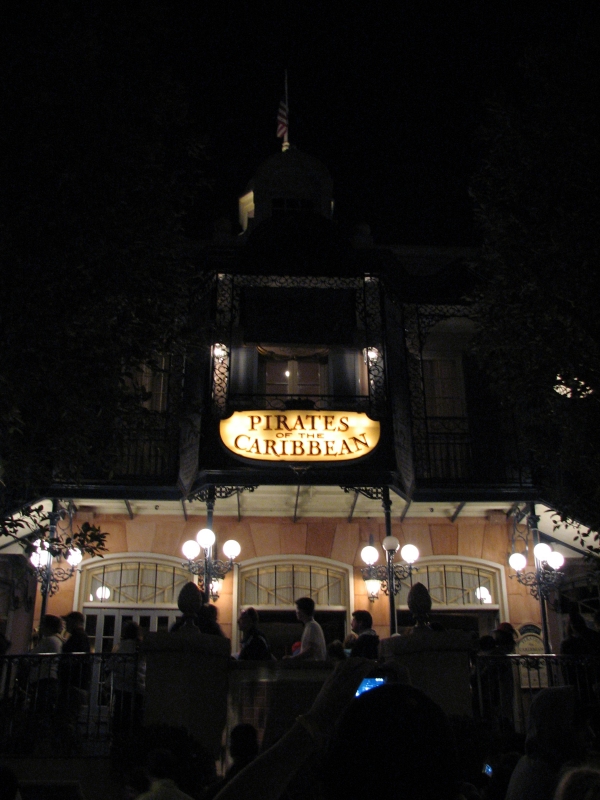 I'm not even going to pretend to try to take onride photos anymore.
Now it's time for Indy.
*Start Indy Rant*
Ok, so we get on Indiana Jones Adventure and dispatch. The doors to the Chamber of Destiny were stuck
wide
open! You can see the EMV in front of you drive up the Chamber and then the scene change to a "different destiny", all perfectly visible with the door open. Nearing the Gates of Doom, I saw a maintenance ladder lying on the ground. At the end of the ride, the final Indy appeared to have his neck-skin peeling out from beneath his shirt. REFURBISH INDIANA JONES ADVENTURE NOW!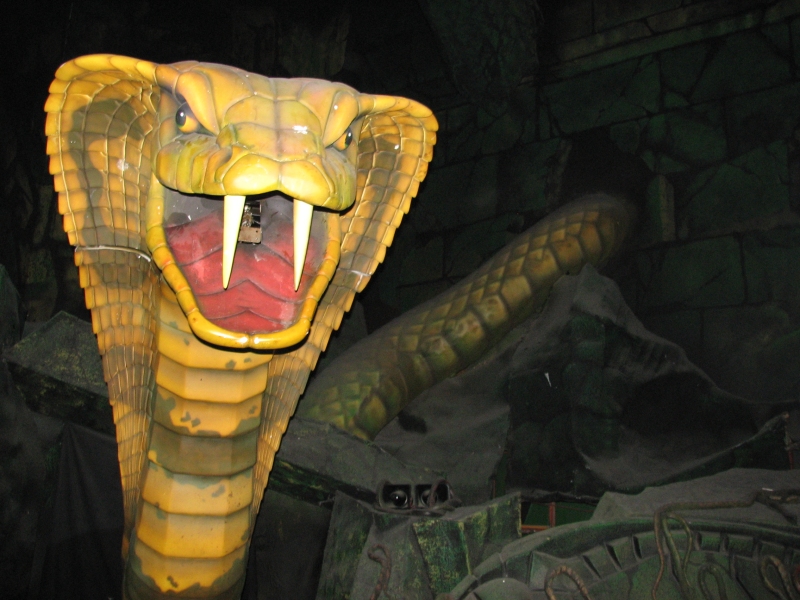 I wonder how this guy flosses.
This ride is seriously my favorite ride ever and it pains me to see it in such poor condition! And with the Indiana Jones series being revitalized with an "Indy 4" next year, I'm surprised to not see them jump on this as their chance to bring the ride back to its former glory. It's just so disappointing for me. Unfulfilled potential is worse then an absence of potential, IMO.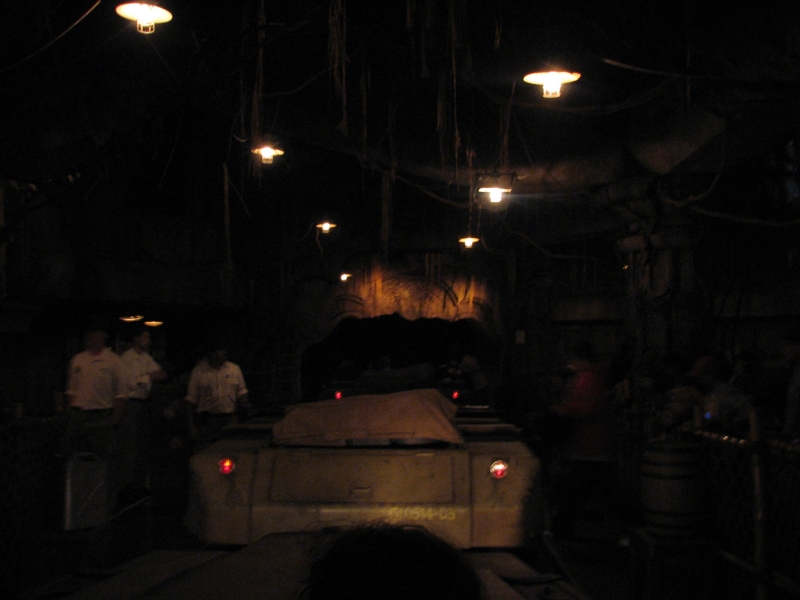 Waiting to exit.
…what?! It's the end of the trip report! I cant think of a better caption!
And with that final ride on Indy, it was time to leave. I had completed a 16 hour day at Disney on like, 2 hours of sleep, and needed to drive the 65 miles home. We grabbed some teas on Main Street and headed for the exit.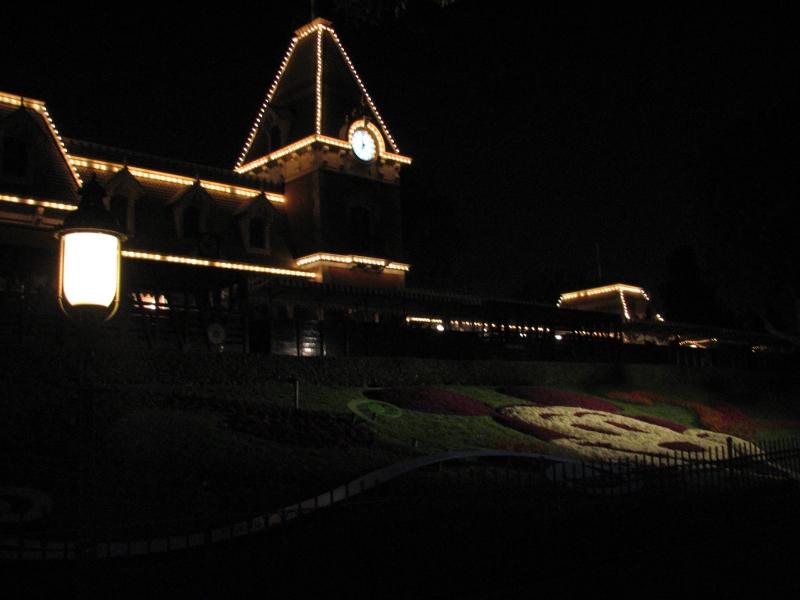 Thanks for reading!
Thank you to all who made it to the end of this horrendously LONG Photo Trip Report! Totally appreciate it!
-Jahan