Well yesterday was the time for my first UK park of 2007, but this visit was mainly because today was Rage's opening day.
I won't say too much, apart from Rage was very good, really enjoyed it, its good to finally get on a decent ride at Adventure Island.
Anyway, here's the pics:
AI has changed forever!
Before Rage officially opened, they added a second train, not that it was needed.
The other train, keeping nice and dry
Oo, its testing, should be open soon!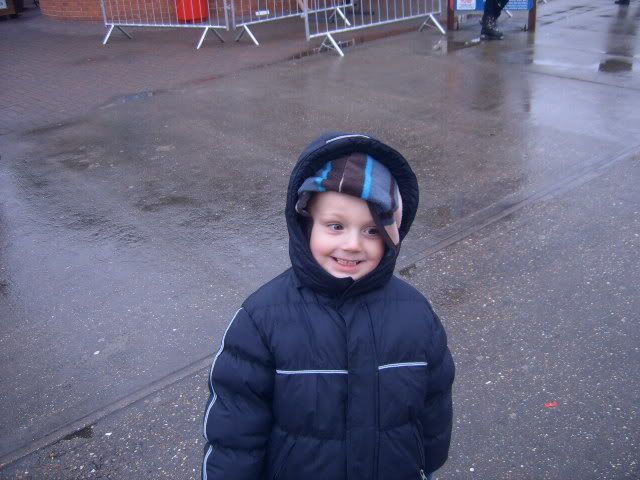 Evan enjoys watching RAGE
There I go!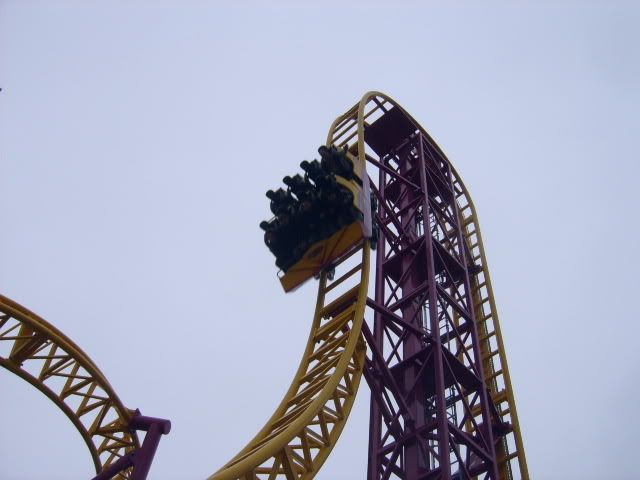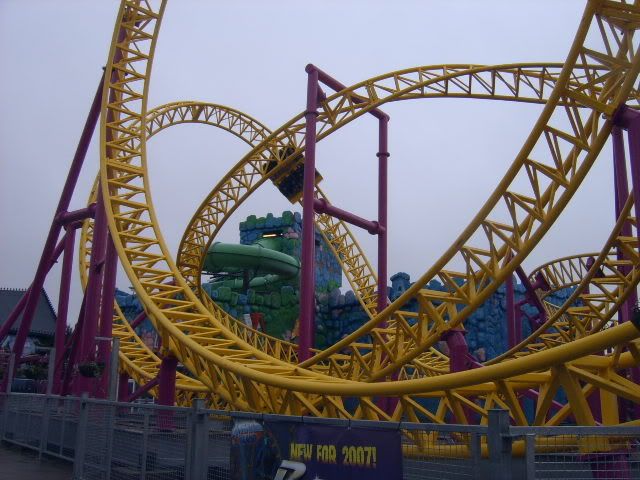 Its very curvey, if a little rickerty.
After a few goes on Rage, we decided to go have some lunch up at the high street.
Possibly the worst named coaster on the planet, "Mighty Mini Mega"
Evan enjoying his first ever Whopper at the age of 4
Southends mahoosive peir
Evan is turning out ot be a right little 'whore'
More photo's of Rage:
.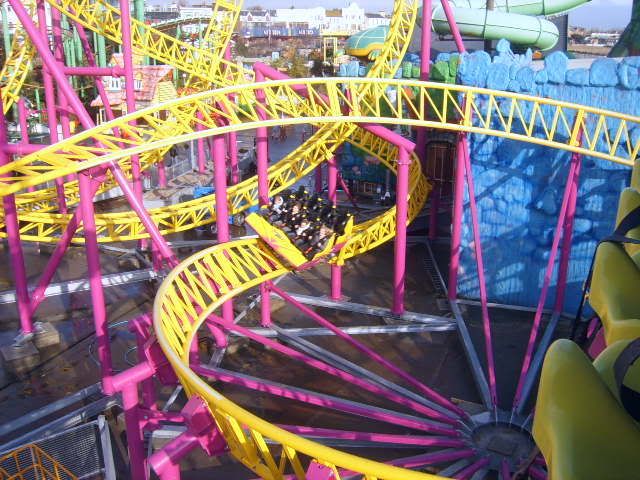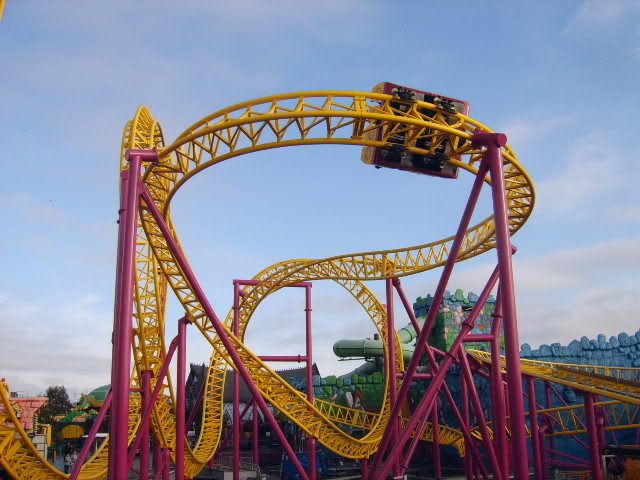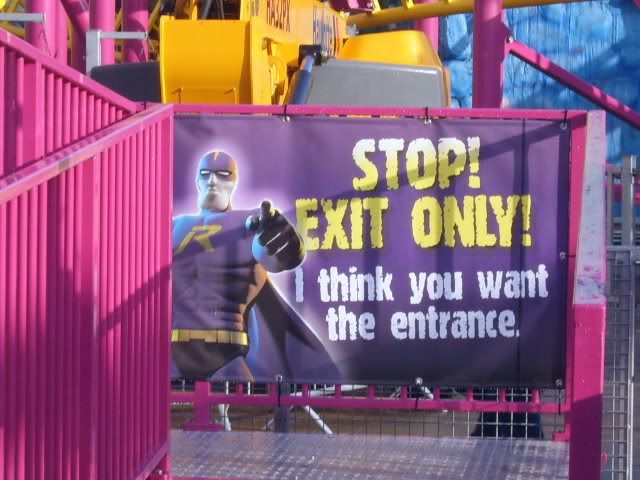 Ti's a rather large peir, isn't it!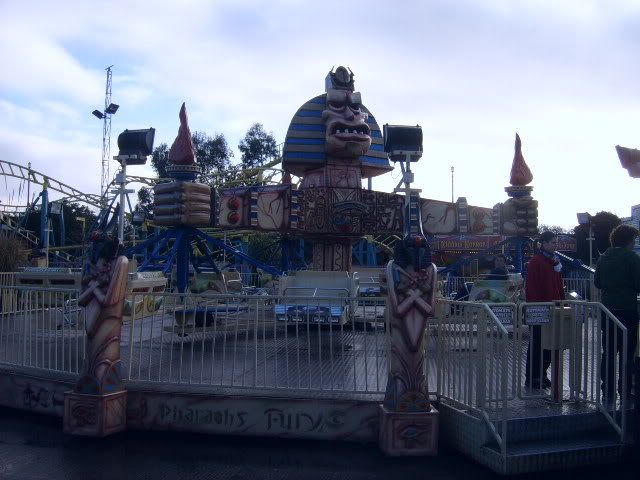 Best looking Twister ever?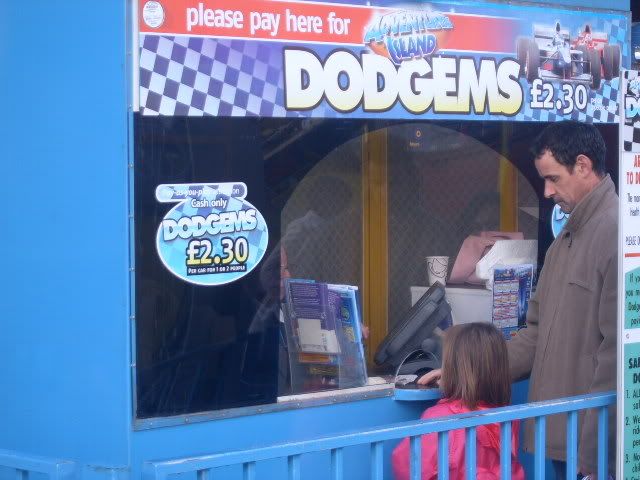 Pay £16 for a wristband, yet you have to pay extra for the Dodgems
More Rage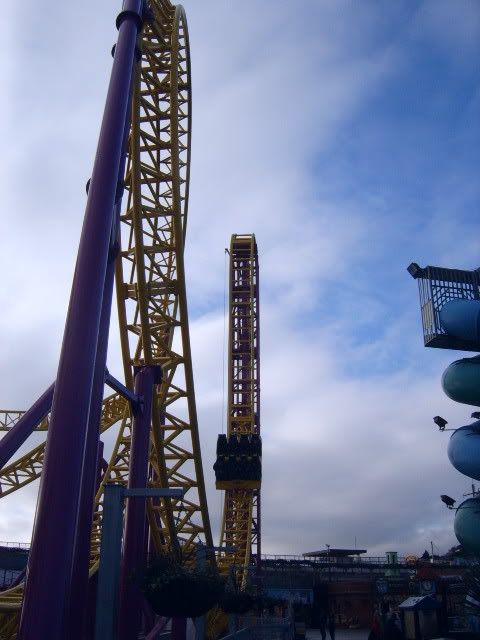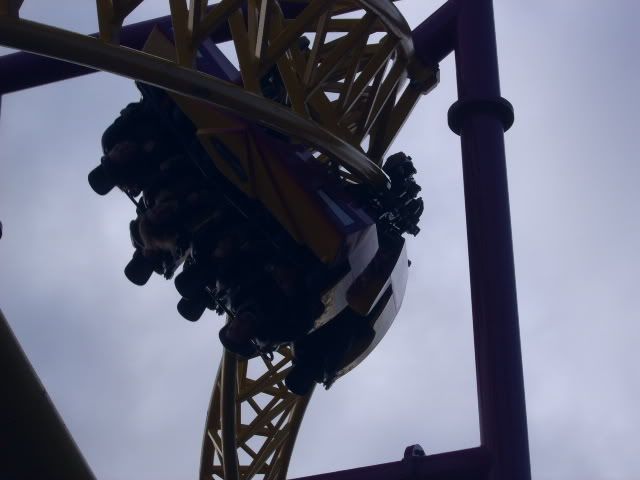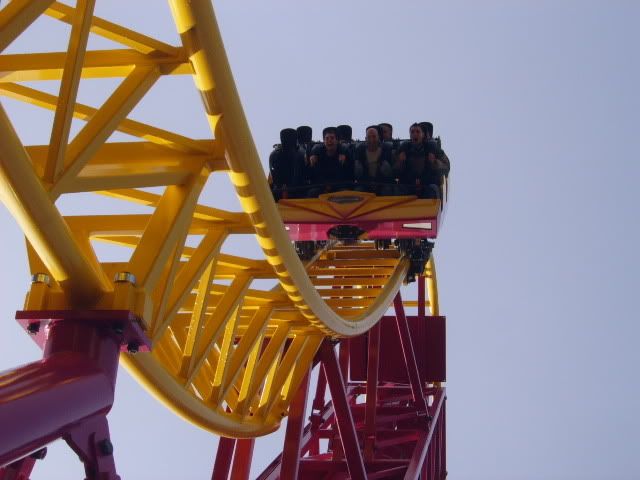 This ride is crap, basically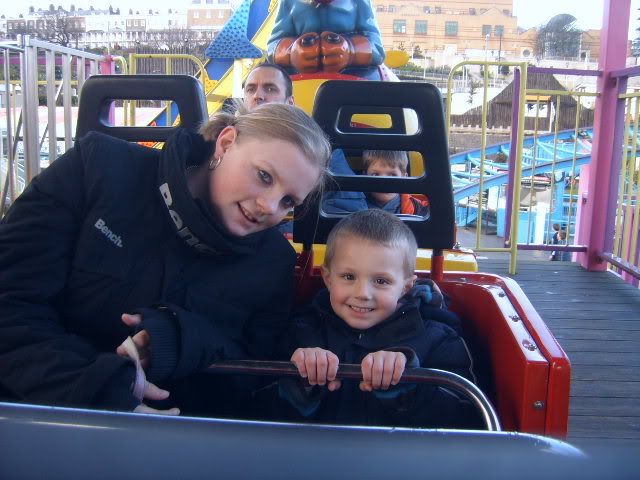 I think Evans CC is about 12, not bad ofr a 4 year old.
Wehay!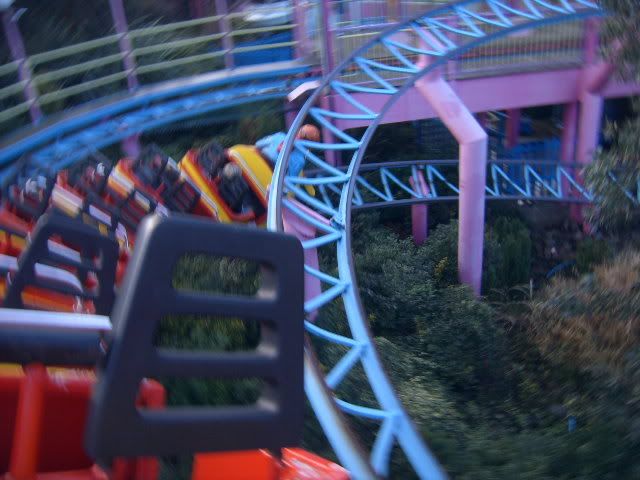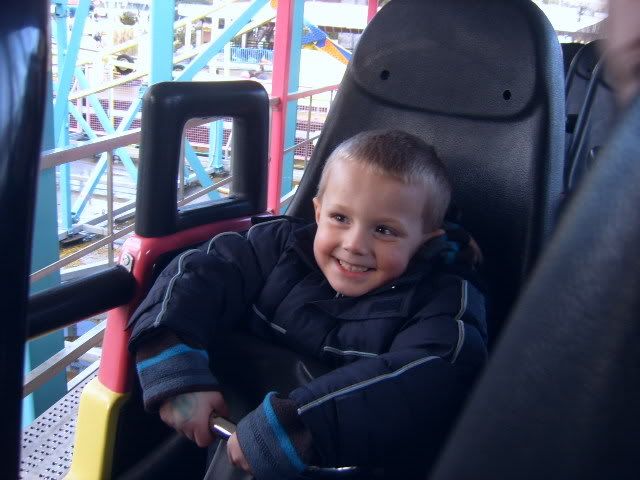 "I wanna go on Rage!"
POV shot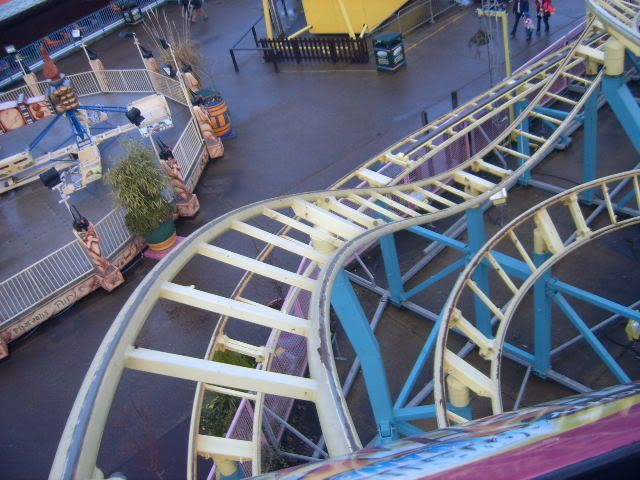 This coaster actually is quite good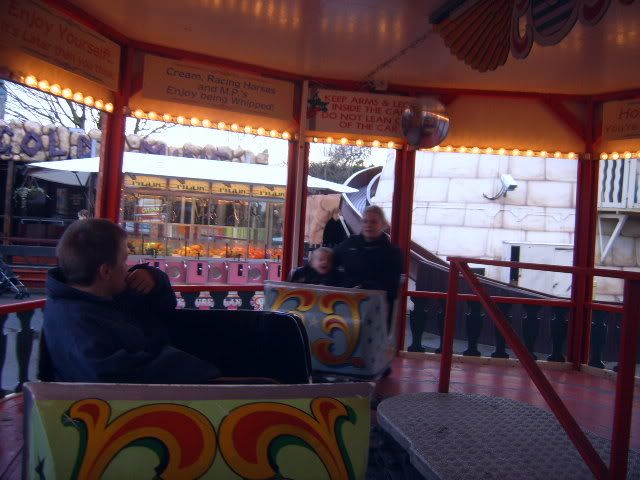 Possibly Evans favourite ride, EVER!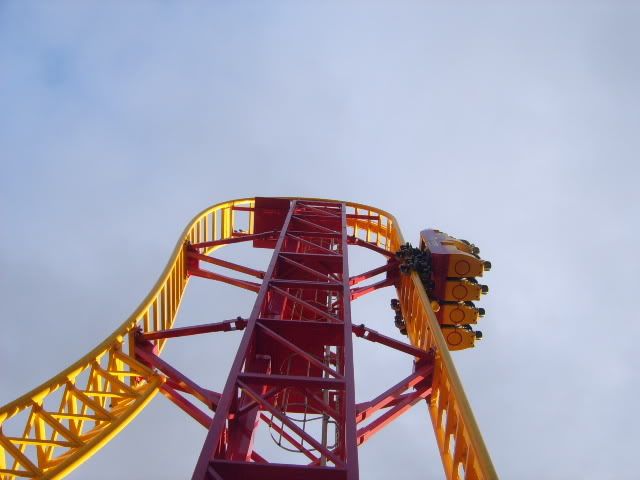 Another
shot of Rage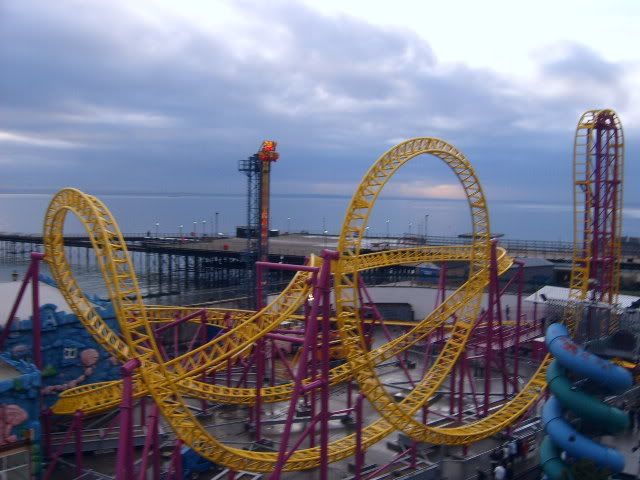 I now actually think the Tri-track looks better than the 'flat track'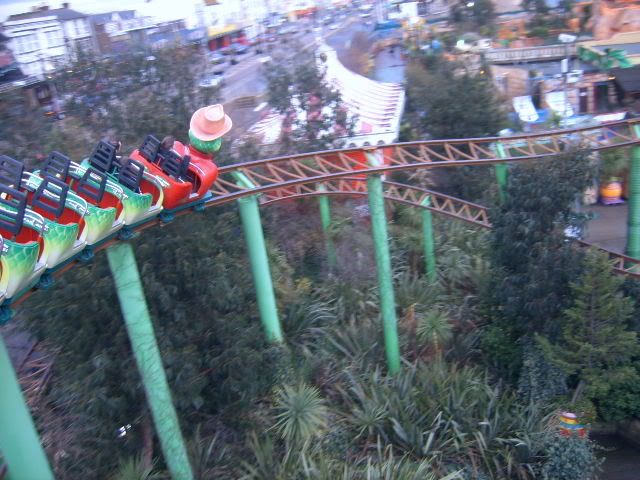 Green Scream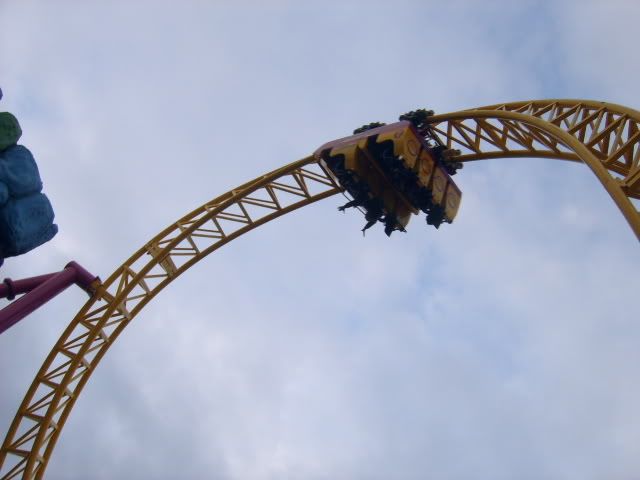 The 'cutback' on Rage is quite rickerty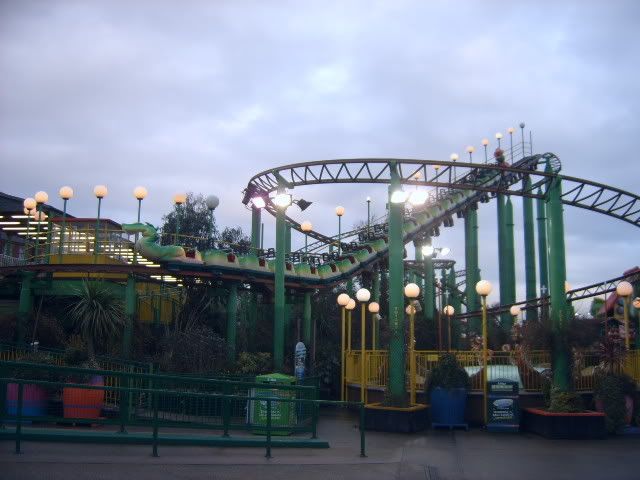 This actually used to be Evans favourite ride, but they have now raised the height limit of it from 1m to 1.2m so he can't go on it no more, well, untill he's grows to 1.2m, which will probably be in a year or so.
The same goes for the Dinghy Slide, now 1.2m instead of 1m, and it was another of Evans favourites. He's not impressed.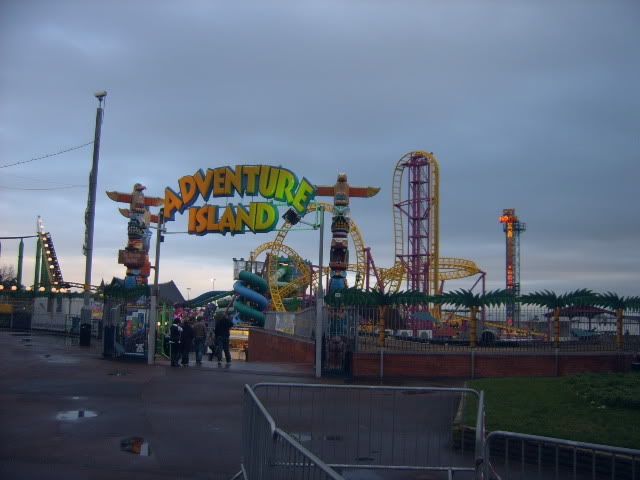 And I finish this small Photo TR with this nice of AI just before it closed after Rages first day of operation.
Hope you enjoyed.
Martyn