UPDATE!!!!
I've added everyone's trip reports and videos that were uploaded to TPR:
http://www.themeparkreview.com/uk2006/
If you haven't seen these, be sure to check them out. There are some great Photo TR's and videos that you don't want to miss!
--Robb
Hey everyone!
To go directly to the 2006 TPR UK photo update index page click here:
http://www.themeparkreview.com/uk2006/
or click the following:
Day Zero - Legoland
Day One - Chessington World of Adventures
Day One Part Two - Coney Beach
Day Two - Oakwood!
Day Three - Alton Towers!
Day Four - Drayton Manor Photos
Day Five - Southport Pleasureland
Day Six - Blackpool Pleasure Beach
Day Seven - Lightwater Valley
Day Seven Part Two - Flamingoland
Day Eight Part One - Pleasurewood Hills
Day Eight Part Two - Great Yarmouth Pleasure Beach
Day Eight Part Three - Joyland
Day Nine - Thorpe Park Photos & Video
Europe Add On - TusenFryd Photos & Videos
Europe Add On - Liseberg Photos & Videos
The "Real" Add-on Day 1 - Sarkanniemi
The "Real" Add-on Day 2 - Linnanmäki
The "Real" Add-on Day 3 - Power Park, Finland
UK Side Trip - Fantasy Island & Skegngess, UK
Greetings from jolly, jolly, jolly old ENGLAND!!!!
This starts the official Theme Park Review 2006 UK Tour! We'll be visiting 14 parks in the UK as well as an "Add-On" trip to Liseberg and TusenFryd. There are 53 of us on the trip, so of course we will have daily updates of our antics at all these parks so expect lots of coaster photos, lots of random theme park stuff, and of couse LOTS of TPR member craziness!
We have made it, everyone is here, and we've already conquered our first park! Today's park? LEGOLAND WINDSOR!!!!
Highlights of the day:
- The "Fire Academy!" - A Fire Department relay race as only TPR members can do it!
- Three Credits!!! Well, DUH! We go after the coasters and Legoland has three of them!
- Miniland! Where else can you see all of London including a streaker in less than 15 minutes?
- "Dan Approved" water rides! Yes! You read that corretly!
- Jeff & Lou! These two seem to have dissapeared for two hours. What can they be up to? Hmmm....we have VIDEO PROOF!!!!
Here's a few photos from today: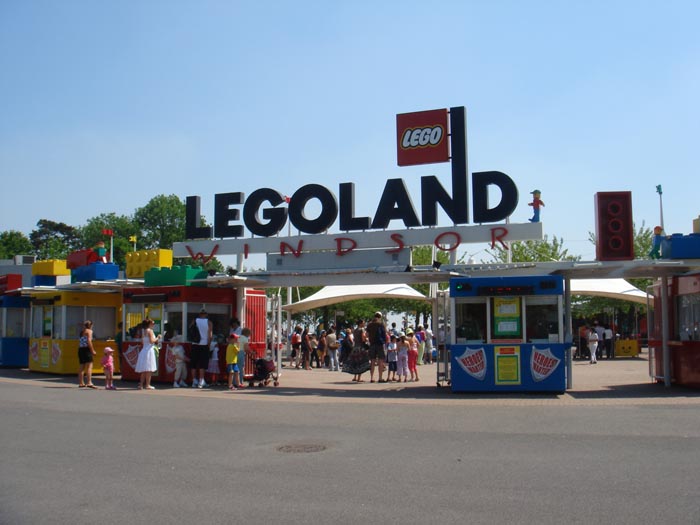 Our first park, although an "un-official" park of the trip - LEGOLAND!!!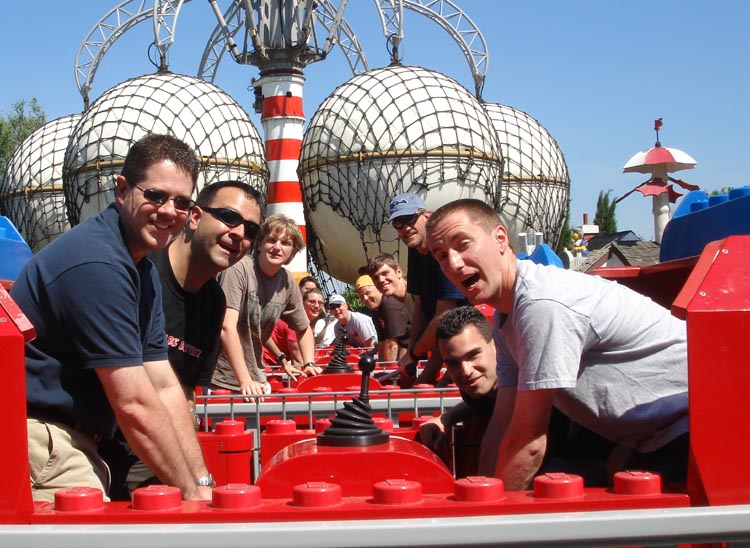 The Fire Academy as only TPR could do it!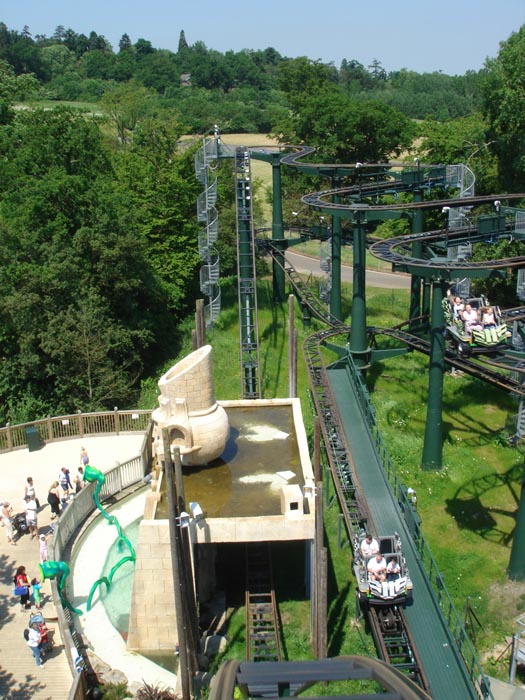 Yes there were coaster credits.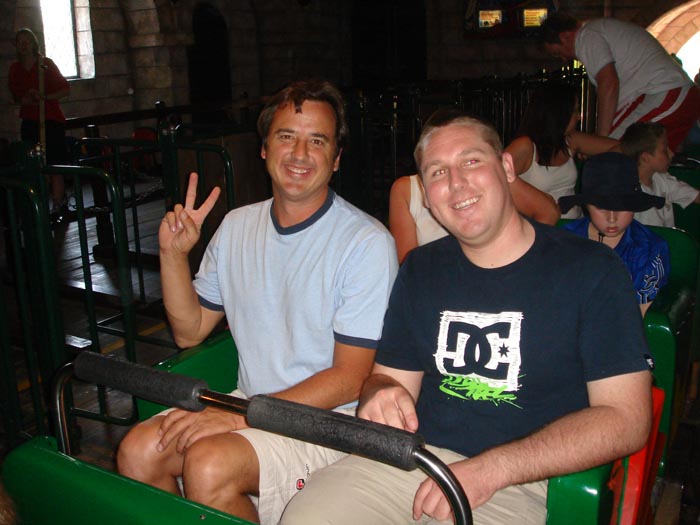 Jeff even counts some of the as two!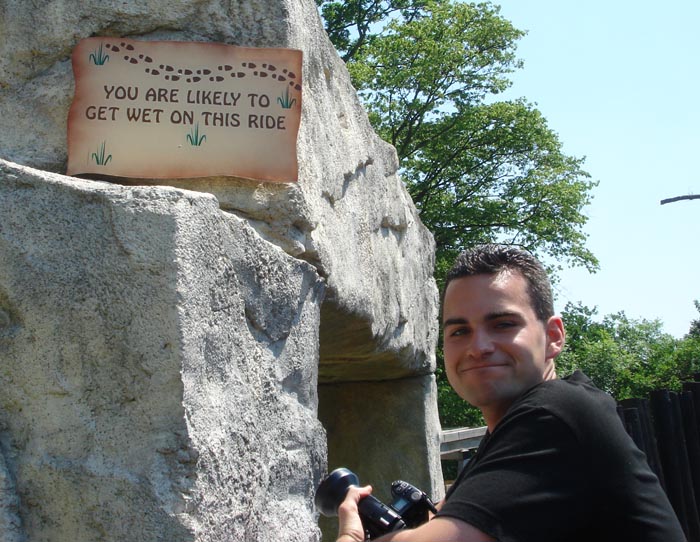 How's it going Dan?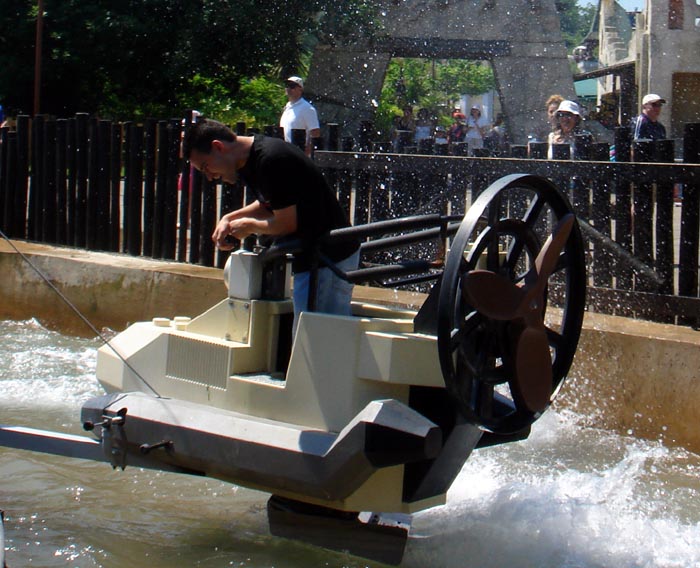 "I hate all of you f**kers!!!!"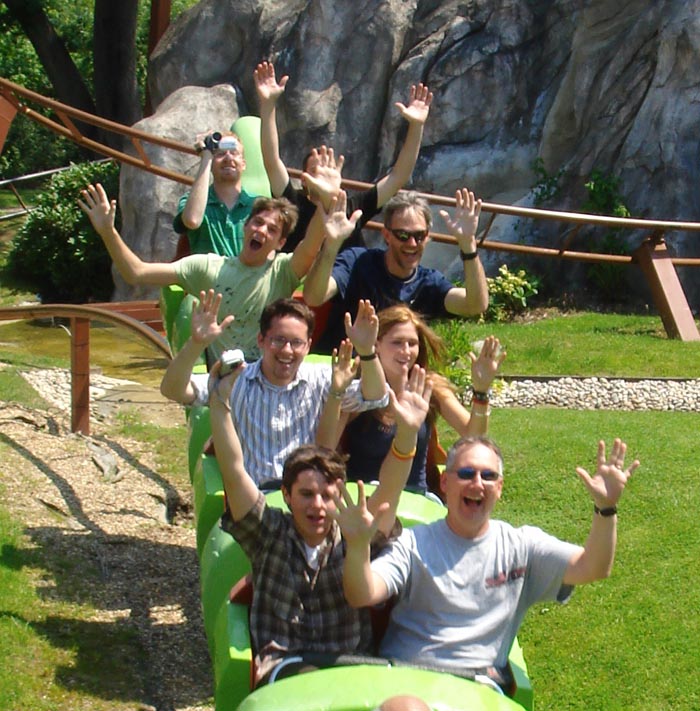 Yes, we are all adults.....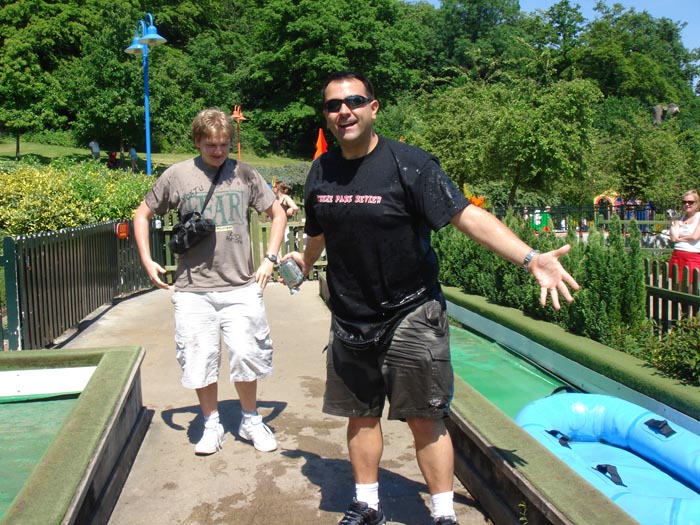 "This is NOT an acceptable amount of wetness!"
We got to see all of London in 15 minutes! Awesome!!!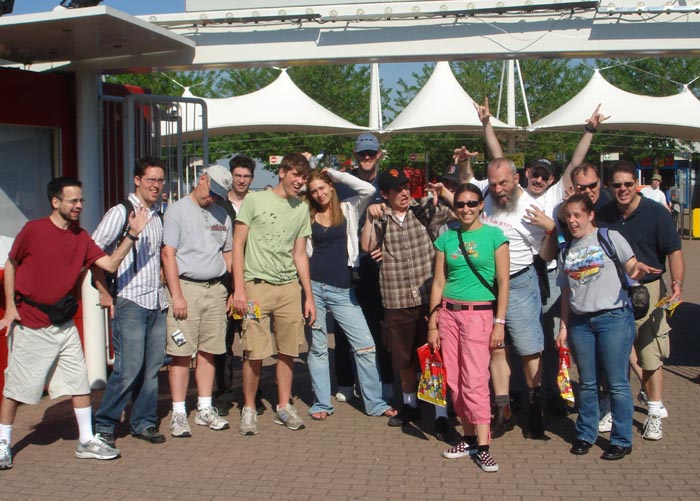 We had a pretty awesome time at Blockoland!!!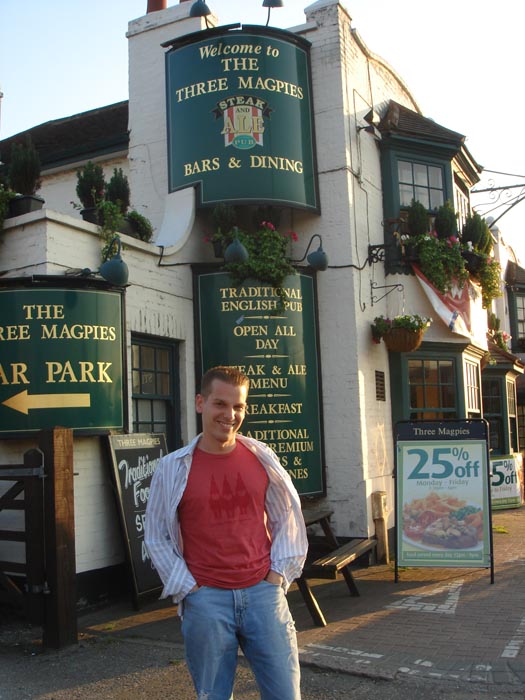 And after the park, time to hit up the pub!
To see the entire photo & video update from todays adventures, click here:
http://www.themeparkreview.com/uk2006/l ... oland1.htm
Tomorrow we're off to Chessington World of Adventures!
Check back for more photos from Elissa and I as well as other members of the tour!
--Robb