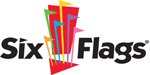 So just to wrap up everything now that this all seems a lot more "confirmed" - Six Flags is ditching most of the attraction licenses that were introduced in the past 5 years including:
- Tony Hawk
- Thomas the Tank Engine
- The Wiggles
- Terminator
- Evel Knievel
And it's rumored that some food locations will also go such as:
- Johnny Rockets
- Papa Johns
- Mrs. Fields (SFOT location already gone)
- TCBY (SFOT location already gone)
- Coldstone Creamery
This leaves only some of the original Six Flags licenses in place like:
- DC Comics (Batman, Superman, etc)
- Loony Tunes (Bugs Bunny & Friends)
Recent articles confirming most of this have been found at:
L.A. Times:
http://www.latimes.com/travel/deals/themeparks/la-trb-six-flags-retheme-20101122,0,3267615.story
Six Flags amusement parks prepare for thematic makeovers

Wham! Bam! Ka-Pow!

A bruising brawl involving comic-book superheroes, Saturday morning cartoon characters and extreme sports icons will change the ride and roller coaster landscape of Six Flags' 11 U.S. amusement parks in 2011.

An intellectual property housecleaning at the amusement park chain has left Bugs Bunny, Superman and Scooby-Doo victorious and Thomas the Tank Engine, The Wiggles, Evel Knievel and Tony Hawk vanquished.

In a sudden about-face, Six Flags is undoing several licensing agreements established since 2007 for 60 amusement park rides and attractions. The extensive slate of name changes and thematic makeovers are expected to begin in early 2011. The cost-cutting move comes in the wake of a Six Flags management overhaul after the company emerged from bankruptcy earlier this year.

Six Flags will re-theme the Thomas Town kiddie lands, based on the children's television show "Thomas & Friends," as unbranded Whistle Stop Depots, amusement park officials confirmed.

Since 2007, Six Flags has added Thomas Towns at Six Flags Magic Mountain (Valencia), Six Flags Discovery Kingdom (Vallejo), Six Flags New England (Massachusetts), Six Flags Over Georgia and Six Flags America (Maryland). Six Flags America opened its Thomas Town in June 2010.

Six Flags also plans to de-theme the Tony Hawk Big Spin coasters at Six Flags Discovery Kingdom, Six Flags Fiesta Texas, Six Flags Over Texas and Six Flags St. Louis, officials said.

The spinning coasters, which made their debut in 2007 and 2008, will be called simply "Big Spin." The Tony Hawk Halfpipe ride at Six Flags America also will be stripped of its affiliation with the skateboarding star.

In addition, the Evel Knievel wooden coaster, which opened in 2008 at Six Flags St. Louis, will be renamed American Thunder, ending Six Flags' association with the late motorcycle daredevil, officials said.

Screamscape reports that Six Flags will also remove the Wiggles World theme added in 2007 and 2008 to five parks: Six Flags Great Adventure (New Jersey), Six Flags Great America (Illinois), Six Flags New England, Great Escape (New York) and Six Flags Fiesta Texas. The Wiggles World theme, based on "The Wiggles" children's television program, has already been stripped from five Fiesta Texas rides, according to the park's website.

The intellectual property retrenchment returns Six Flags to its core branded relationships: DC Comics (Superman, Batman, Riddler, Joker and Green Lantern), Looney Tunes (Bugs Bunny, Daffy Duck, Road Runner and Tweety) and Hanna-Barbera (Scooby-Doo and Yogi Bear).

Copyright © 2010, Los Angeles Times
and Screamscape:
http://www.screamscape.com/html/six_flags_magic_mountain.htm
(11/29/10) In addition to our Superman update below, Screamscape sources have confirmed to us that Terminator Salvation will have the Terminator theme removed and given a new name for the 2011 season.

http://www.screamscape.com/html/six_flags_fiesta_texas.htm
(11/19/10) Six Flags Fiesta Texas already seems to have started the process of handing out new names to not only the Wiggles World attractions but to Tony Hawk's Big Spin as well. If you look at the list of rides to be open for Holiday In The Park you'll see:
Tony Hawk's Big Spin is now simply called "Big Spin"
Big Red Cars is now listed as "Cartoon Cars"
Big Red Planes is now "Junior Barnstormer"
Fruit Salad Yummy Yummy is now 'Flying Fruit Cups"
Romp Bomp A Stomp is now "Kiddie Coaster"
And the SS Feathersword is now listed as "Pirate's Playship"
Ok, hope that brings everyone up to speed with what's going on!
--Robb