Hey everyone!
Carowinds has just sent me some interesting photos of the last remaining "Wayne's World" theming being removed from the park. 'Tis a sad day for those of us nostolgic on early 1990s Mike Meyer's movies, but quite honestly, the Wayne's World stuff was dated anyway.
Anyway, here is what is looked like before: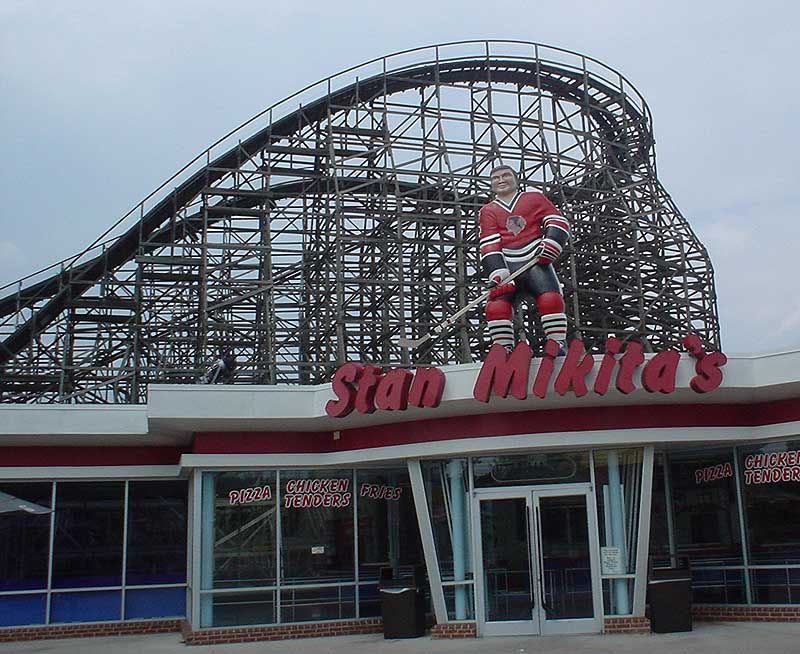 And now here's the new, revamped version!
From the email from the park:
"The Happy Days diner is on schedule to open with the park on March 19. It features a retro look, show memorabilia, a classic diner menu and a 50's DJ spinning the oldies each day."